[vc_row][vc_column][vc_column_text]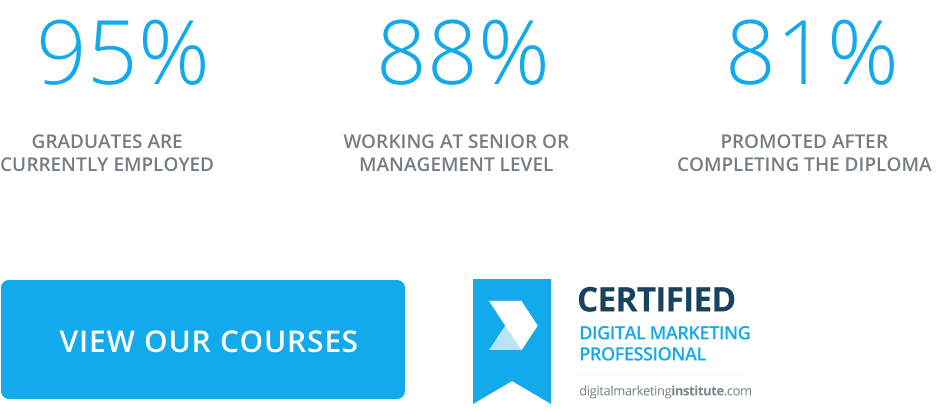 These are ideal options to up-skill in digital marketing for busy professionals due to the fast track study time of 30 hours video based learning or fast track classroom courses plus they are assessed by an online multiple choice exam rather than written assignments.They offer practical exercises and quizzes throughout your learning journey to constantly check your progress and knowledge.The syllabus is industry validated by some of the world leading digital marketing organisations including;

Syllabus Advisory Council – The Syllabus Advisory Council contributes to the development of internationally recognised and respected standards that support digital marketing education by ensuring the consistency of our industry-certified training.
[/vc_column_text][vc_cta h2="" add_button="right" btn_title="View Now" btn_i_icon_fontawesome="fa fa-file-pdf-o" add_icon="left" btn_add_icon="true" i_on_border="true" btn_link="url:http%3A%2F%2Fwww.digitalandsocialmediaacademy.com%2Ffast-track-digital-marketing-courses%2F|title:fast%20track%20courses|target:%20_blank|"]See all Fast Track study options for these Diplomas in Digital Marketing – Study 100% syllabus in 2-Days in London or Manchester and revise and top up your learning using our online learning portal – Take quizzes, do practical exercises to test your knowledge so you are ready to sit your online multiple choice exam and gain your diploma[/vc_cta][vc_column_text]Who should study these courses?
The Professional Diploma is recommended for a variety of professionals:
Marketing Executives, Managers, Senior Management
IT Managers
Small business owners
Anyone responsible for developing and/or implementing a digital marketing strategy for their organisation
Anyone looking to pursue a career in digital marketing
This course benefits various levels of skill and experience, and will empower you to maximise the impact of your marketing through powerful digital tools.[/vc_column_text][/vc_column][/vc_row][vc_row][vc_column][vc_column_text][/vc_column_text][vc_cta h2="Take the FREE Digital Diagnostic Test" add_button="right" btn_title="TRY IT FOR FREE" btn_link="url:http%3A%2F%2Fdiagnostic.digitalmarketinginstitute.com%2Fa%2FUK-DSMA||target:%20_blank|"]How strong are your digital skills? Just how much do you know about digital marketing? Take the Digital Diagnostic to help you find out.[/vc_cta][/vc_column][/vc_row][vc_row][vc_column][vc_column_text]Do I need to have a marketing background to take the Professional Diploma?
Anyone can apply for the Professional Diploma. A background in a related discipline is not required; the aim of the Professional Diploma is to enable you to learn everything you need to know at a foundation level, so you can kick start your digital career. You could be a business owner, a traditional or digital marketing professional, a recent graduate, or simply looking to change your career. The only prerequisite is that you have an interest in digital marketing and want to progress your career.
[/vc_column_text][vc_column_text]
Why should I study Digital Marketing Institute – Professional Diploma in Digital Marketing?
The Digital Marketing Institute is the global certification standard in digital education. To date, over 17,000 people in 80 countries have graduated with a Digital Marketing Institute qualification, making ours the most widely taught digital certification standard in the world. The Digital Marketing Institute collaborates with global digital experts to define and develop the skills and qualifications required of today's digital professionals.
[/vc_column_text][vc_column_text]
What can you expect?
Through dynamic video presentations and practical learning activities including tutorials and exercises, you will enjoy a hands-on learning experience that will build a strong foundation in the key specialisms within digital marketing.
You will cover the main concepts, techniques and skills required to develop, plan and implement an effective digital marketing strategy.
[/vc_column_text][vc_column_text]
What will you learn?
By the end of this course, you will be able to:
• Increase your website's visibility through Search Engine Optimisation (SEO) techniques
• Drive qualified traffic to your website through Pay-Per-Click (PPC) advertising
• Execute digital display campaigns
• Capture, segment and manage email subscribers in order to plan and execute a successful email marketing campaign
• Use suitable social media channels for different business goals and objectives
• Measure and optimise your social media campaigns
• Leverage mobile marketing for its micro-targeting advantages
• Analyse and optimise your overall digital marketing activity
• Create a formal digital marketing plan for your business
[/vc_column_text][/vc_column][/vc_row][vc_row][vc_column][vc_cta h2="" add_button="right" btn_title="Email Us…" btn_align="right" add_icon="left" i_on_border="true" btn_link="url:http%3A%2F%2Fwww.digitalandsocialmediaacademy.com%2Fcontact-us%2F||target:%20_blank|"]Call 0800 334 5784 or…email us[/vc_cta][/vc_column][/vc_row][vc_row][vc_column][vc_cta h2="" add_button="right" btn_title="Sign Up Now…" btn_align="right" add_icon="left" btn_custom_onclick="true" i_on_border="true" btn_link="url:http%3A%2F%2Fwww.digitalandsocialmediaacademy.com%2Fproduct-category%2Fprofessional-qualifications%2F||target:%20_blank|"]Get started now…Start studying immediately![/vc_cta][/vc_column][/vc_row]