We are recruiting!
It's half way through 2017 and thanks to he fast paced world of digital marketing we are thriving and expanding at a rapid rate so we are recruiting again.
I am the Director and Head Tutor here at Business Consort – Dawn McGruer MCIM FRSA MIoD and I am so proud of where our business has reached.
We welcomed our 20,000th student this month as well as receiving our 9th commendation from The Chartered Institute of Marketing for outstanding results achieved by our students – We are a study centre of excellence with a key focus to quite simply develop digital skills in business. We've been around for 12 years so are established in the digital arena.
We are seeking 4 very special people to join our team at our Head Office in Wilmslow
Our Story – Business Consort Digital & Social Media Academy from 2000 to now
I started Aurora Marketing in 2000 – Digital agency running virtual business partner programme for those with no marketing department or budget for consultancy fees.
My background was programming and IT techie – it was a good job as coding helped me when digital tools didn't exist 17 years ago
Developed an early social network for a large North West Business Exhibition –  more like an online rotadex – and after the exhibition grew to 50K subscribers
So in 2005 we became Business Consort and we decided to do cocktail party style networking events for business growth and high net worth businesses hosted in Aston Martin, Ferrari and Bentley showrooms as well as tours of Bentley factory and diamond auction at Mottram hall – we also produced a magazine called Mingle.
As digital agency and networking events we evolved the social network to encompass a panel of experts we then started hosting seminars on digital marketing and social media.
I was awarded Fellowship from the RSA – The Royal Society for the encouragement of Arts, Manufactures & Commerce – Recognition of expertise in social media marketing & work to raise awareness of the advantages of social media to business owners.
In 2013 we became a training academy and accredited as a study centre by Chartered institute of marketing – All courses accredited under the CIM CPD programme
Digital Marketing Institute authorised partner since 2016. 
In 2017 we are a Chartered Institute of Marketing accredited study centre of excellence – we have been awarded 9 x commendations to date from the CIM to date for achieving outstanding results achieved for digital qualifications – digital marketing diploma – as we have a 99% rate
Reach 20K students trained and certified from 2005 to now – On average we train about 3500 students a year
We are growing fast so have already recruited a new team member in March and now we need another 4 people to join us
A 100% year on year growth means we are also launching some new and exciting courses later this year and in 2018
This year we have already launched 5 NEW Digital Marketing Qualifications – Meaning we now offer 6 digital qualifications to suit beginners through to skilled professionals
As head trainer I am central to content creation due to the fact I am a digital consultant, speaker & practitioner with over 17 years' experience
I have almost 20K direct connections on LinkedIn and would love to welcome you to my network if we haven't already connected!
Mission & vision: Bridging the digital skills gap – ensuring skills are present for business marketing with a key emphasis on maximising return on investment for their digital efforts. As digital is so fast paced and ever evolving I feel it's important to be a practitioner to keep abreast of new tools, insights and trends but it's only possible to keep up to date because digital is a passion not a job.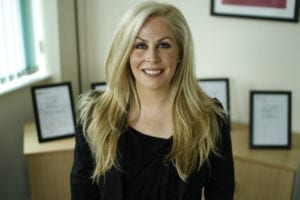 There are many talented marketers and business leaders who simply aren't investing time or budget to develop digital marketing skills, knowledge, and capacity.
The temptation is to hire someone who 'does social' or outsource your content production, SEO or PPC. But without that strategic oversight, purpose and a genuinely integrated approach to your marketing and sales, your business will lose out.
Our mission and vision whether you're just starting out in digital marketing, a senior level marketer, or CEO, training from Business Consort ensures your business gain the right knowledge, strategy, planning, tactics and tools.
Our CIM accredited training programmes can be studied online, face to face or through in company training.
Dawn McGruer FRSA MCIM MIoD Director, Business Consort Digital & Social Media Academy
2017 Quick Facts
12 years old (entering our 13th year in September)
Train 3500 delegates a year – 5 Million Subscribers
Face-to-Face courses – 17 x courses hosted in London & Manchester (More launching soon!)
Our 2-Day fast track courses very popular with busy professionals (Learn top 10 skills in 2 days)
Corporate In-House Training – Worldwide
Certified Online Courses – Learn anywhere & anytime!
6 x Digital Marketing Qualifications 9 CIM commendations – 99% pass rate!
BEST PRICE GUARANTEE –20% cheaper than any like for like accredited course
Unlimited After-Course Support (online digital developer group)
83% of diploma students gain a promotion or pay rise
Articles from our blog which may be of interest