[vc_row][vc_column][/vc_column][/vc_row][vc_row][vc_column][vc_column_text]We offer an array of Fast Track Digital Marketing Courses
We offer the 2-Day Fast Track Digital Marketing Course with option to upgrade to CAM Diploma in Digital Marketing & 2-Day Professional Diploma in Digital Marketing covering 100% of the Digital Marketing Institute Diploma Syllabus – Both suitable for all levels of experience due to our method and style of teaching.
From 2018 we will also new 2-Day Fast Track as well as 3-Day Ultimate covering digital marketing as well as new topics – search marketing and social media courses
EARLY BIRD DEALS available & end 31st October 2017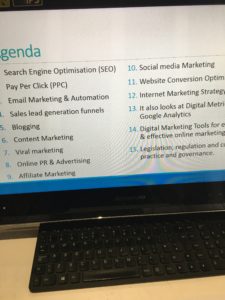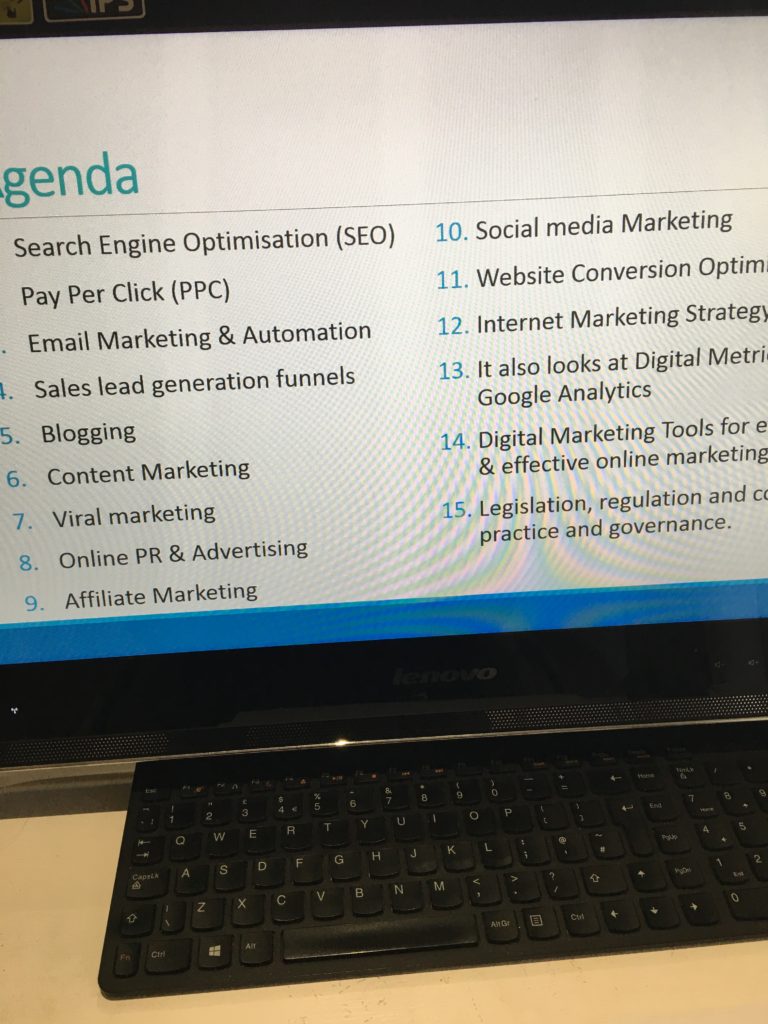 2-day Fast Track Digital Marketing course ideal for all levels of experience as it is an extremely intensive and is also the perfect platform for those working in marketing looking to develop their digital skills. 
See full course agenda and details about the course which is hosted in;
It is also a perfect platform into attaining the most in demand qualification by employers which is the CAM Diploma in Digital Marketing accredited by The Chartered Institute of Marketing (covers 80% of the syllabus and you continue the remaining 20% of your studies online) – Learn more…
What will the course cover? 
Day – 1
Search Engine Optimisation (SEO)
Pay Per Click (PPC)
Email Marketing & Automation
Sales
lead generation funnels
Blogging
Content Marketing
Viral marketing
Online PR & Advertising
Affiliate Marketing
Social media Marketing
Website Conversion Optimisation
Internet Marketing Strategy
It also looks at Digital Metrics & Google Analytics
Digital Marketing Tools for efficient & effective online marketing
Legislation, regulation and codes of practice and governance.
Day – 2
The second section of the course covers the practical implementation, management of what you have learnt on day 1 and is hosted as an interactive Creative workshop
How to create engaging content such as: video, photos, images, infographics, animated presentations yourself!!!!
Designing high impact social media profiles and pages
Creating Ad campaigns
Create landing pages that convert to leads
Writing search engine optimised content for the web
Writing blogs that drive traffic and interaction
Design effective email campaigns and templates
What the perfect anatomy of a homepage looks like
Design tactics for website conversion optimisation
How to perform and record results of your digital marketing audit
Competitor analysis
How to create a digital & social media strategy
How to record metrics aligned to your own business goals
Using digital marketing campaign results
Case studies and proven strategies to inspire!
What's included? Both courses include certification as the course is accredited by The Chartered Institute of Marketing, course materials, unlimited after course support, notes from the 2-days, all refreshments and lunch on both days.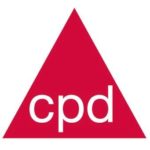 Accreditation for CPD hours – This course has been accredited for CPD hours within the Chartered CPD Programme by the Chartered Institute of Marketing. You will receive a certificate after completing the course, which can be used as evidence for your CPD record card.

[/vc_column_text]

Ideal for busy professionals wanting to gain a qualification – This course covers 100% of the syllabus so after the course it will be a case of some revision, practical exercises and some test quizzes before sitting a multiple choice, online exam – No written work or assignments.

We also offer 2-day Fast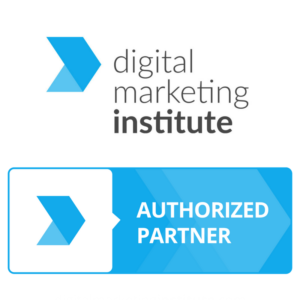 Track courses in London & Manchester for those wishing to study the Professional Diploma in Digital Marketing accredited by The Digital Marketing Institute
The course will cover 100% of the syllabus (remainder studied online)
10 modules in the following topics;
Introduction to Digital Marketing
Search Marketing: SEO
Search Marketing: PPC
Digital Display Advertising (DDA)
Email Marketing
Social Media Marketing (Part 1)
Social Media Marketing (Part 2)
Mobile Marketing
Analytics
Strategy & Planning
The course syllabus is the most widely taught in digital marketing and the certification is recognised globally across the digital sphere.
This course benefits various levels of skill and experience, and will empower you to maximise the impact of your marketing through powerful digital tools. Learn more…[/vc_column_text]
BEST PRICE GUARANTEE = 20% cheaper than all like-for-like course in the UK.
View Course List… or read our delegate Reviews…
Need help? Call our team 0800 334 5784[/vc_column_text][/vc_column][/vc_row]