Description
Email, Messenger & MailChimp Course London
This course will cover the 3 main areas of marketing communications in 2018
Email
GDPR – 12 steps to preparing including checklist
Messenger Marketing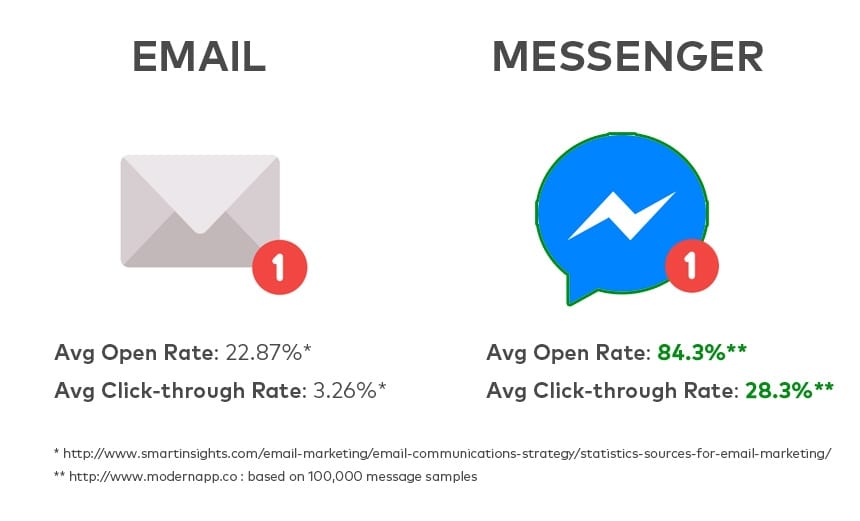 Face-to-Face Training Course – Full-Day 10am-4pm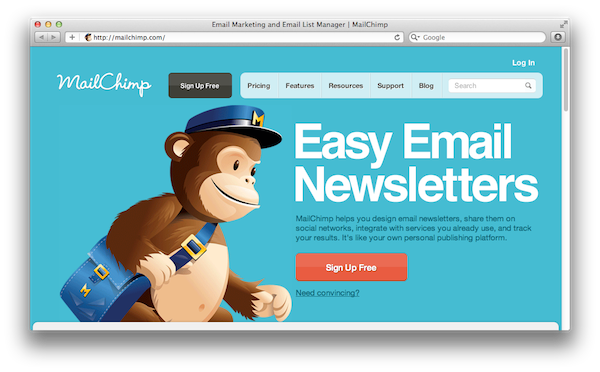 Overview
MailChimp is an email service provider (ESP), which helps marketers send bulk emails to clients, customers, and other interested parties. The application is based on the three main tasks of email marketing: manage subscriber lists, build email campaigns, and review campaign reports.
This course will cover how to set-up and manage MailChimp's web based marketing tool
It doesn't matter if you are new to MailChimp or have used it before because this course will cover every feature and tool to ensure you know the possibilities through using practical examples and case studies – We will cover every aspect from ensuring you have the basics in place, best practice and using MailChimp's vast array of features for different email marketing campaigns.
You can choose which ideas you like and we will allow time in the session to adapt or create your own campaigns based on your own experience and try out what you have learnt or want to implement with the help of our trainer who will be there to guide you through the steps and provide one-to-one advice and support.
Course aim: This course offers practical guide to getting the most from email campaigns using the latest techniques, tools and best practice with the aim of dramatically increasing lead generation through using proven email marketing strategies and ultimately increase your business profits.
key objectives;
Full overview and masterclass around MailChimps features and tools
Messenger Bots & opportunities for business
Success factors and uses for e-mail marketing
GDPR checklist & Data Best Practices
List & database building and management
Customer acquisition and retention
Creating effective email campaigns
E-mail design and layout
Structuring an e-mail to maximise response
Copywriting for email content
Making on-going improvements
The law & regulations for email marketing
Email marketing automation.
Deliverability & Campaign measurement – E-mail analytics, KPI's and metrics
Campaign planning activity – Goal setting for e-mail campaigns
Segmentation and targeting
Integrating email marketing into your other channels and business software such as CRM's etc
Who should attend?
The course will suit anyone who is involved in delivering e-mail marketing campaigns, either in-house or agency side. It is ideal to enhance knowledge of email marketing strategy and running email marketing campaigns.
Course Level:
Suitable for all levels as we cover every aspect of Email Marketing Strategy, MailChimp and Building Messenger Bots – This course also incorporates email marketing strategy for customer acquisition and retention, creating effective email campaigns, campaign measurement and making on-going improvements, the law and email marketing automation which we suggest you attend to ensure you are up to date with email marketing strategies and digital regulations.
This is one of our masterclass courses so we aim to ensure all delegates have the ability to use MailChimp to implement and manage a business email campaign as well as create a basic email marketing strategy for an email marketing campaign as well as the knowledge of MailChimp's advanced features and tools to develop onto even the most complex campaigns after the course.
Where is the course venue?  
MailChimp Course London – Business Consort's Aldgate Venue: 150 Minories, London EC3N 1LS
Accreditation for CPD hours
This email marketing course has been accredited for CPD hours within the Chartered CPD Programme by the Chartered Institute of Marketing. You will receive a certificate after completing the course, which can be used as evidence for your CPD record card. 
What's included?
Need help finding the right course? Call our team 0800 334 5784
£399 + VAT (normally £549)
Includes: All course slides, notes, refreshments, lunch and unlimited after course are included.
What you'll learn;
All MailChimp's Features and related email marketing strategy
Create
Email Designer
Email Templates
Integrations
Multi-User Accounts
Merge Tags
Email Beamer
Manage
Custom Forms
Segmentation and Groups
Advanced Segmentation
Subscriber Profiles
Deliver
Automation
Geolocation
Email Delivery
Delivery by Time Zone
Email Client Testing
RSS-to-Email
Analytics
A/B Testing
Reports
Multivariate Testing
Comparative Reports
Mobile
MailChimp Mobile
MailChimp Snap
MailChimp Subscribe
MailChimp Editor
SMS for Events
Share
Campaign Archives
Social Profiles
Social Sharing

Following this training course, you will understand how to:
Effectively run email marketing campaigns using MailChimp and have a clear understanding on how to create a Messenger Bot / opportunity to business
Adhere to MailChimp's and general email broadcasting & data protection laws (GDPR)
Create subscribers lists and data capture forms
Improve your campaign deliverability
Use campaign metrics and MailChimp testing and diagnostics tools to make continuous improvements
Design email campaigns adopting best practice design and development guidelines
Test your email HTML across different email readers
Plan for future developments such as behavioural marketing and automation
Course Trainer Dawn McGruer MCIM FRSA MIoD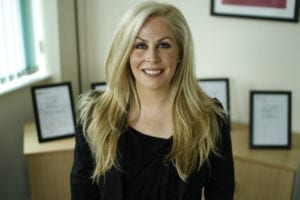 Dawn is a strategic digital & social media marketing trainer, practitioner, consultant, author and blogger who has over 20 years experience in the digital marketing arena.
She is also the Director of Business Consort which was established in 2005 and has developed  it into one of the world leading training organisations which is accredited by The Chartered Institute of Marketing.
With over 5 million subscribers Dawn has become a key influencer in this area and provides Social Media and Digital Marketing Training Courses including the CAM Diploma in Digital Marketing.
She has trained 1000's or organisations including some of the world's largest Global brands across most industries.
Dawn has also just been invited to become a Fellow of the RSA – The Royal Society for the encouragement of Arts, Manufactures & Commerce founded in 1754.
This invite comes as recognition of her expertise in the field of social media marketing and her work to raise awareness of the advantages of social media to business owners.
Please bring laptops and your log in details for the social networks on the day as the course is interactive.