Description
Professional Diploma in Digital Marketing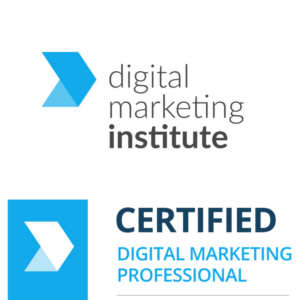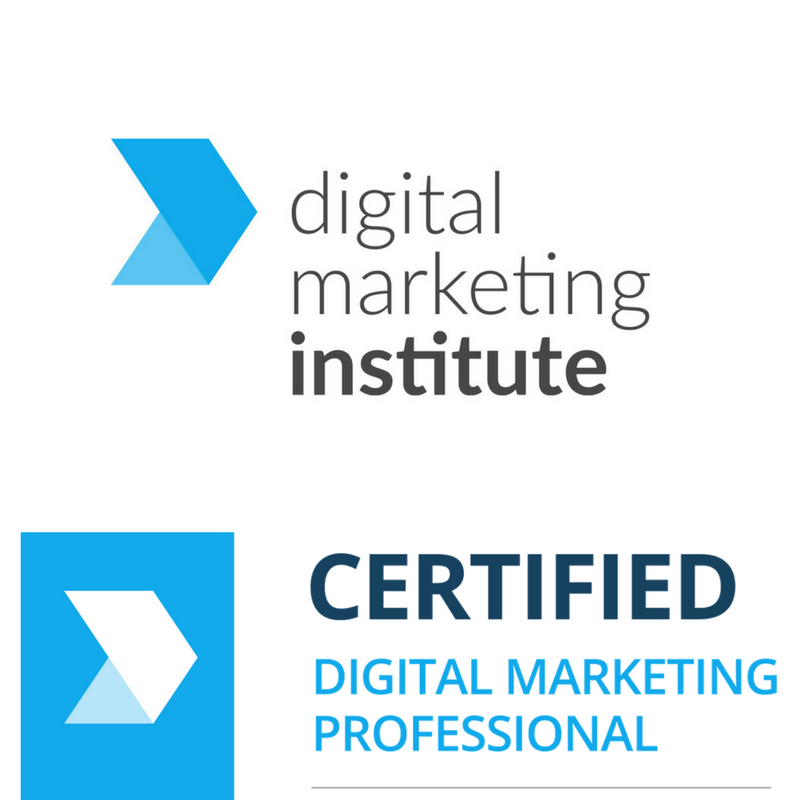 Study online with Business Consort – Digital Marketing & Social Media Academy
Course Description 
Study Time: 30 hrs
Assessment: 3 hr Multiple Choice Exam
 Resources: Video lectures, Slides, Practical Exercises
How much does it cost? ONLY £1249 + VAT (MASSIVE £300 SAVING – Normally £1549 + VAT) and all course materials & course support are included.
Flexible Payment Plans Available – £399 + VAT a month for 4 months or £179 + VAT over 12 months
PLEASE NOTE: If you choose monthly installments you cannot sit the exam until your fees are paid in full. Our terms state that you will be liable for all payments upon enrolling on the course and if you don't keep up your payments we will pass the account to our debt collection agency so please ensure you have the means to cover the monthly installments.
All students have 6 months to complete the course.
If you repfer classroom style learning you can alwways attend out fast track course;
3-Day Professional Diploma in Digital Marketing (DMI)
This course covers 100% of the syllabus for the DMI Digital Diploma – Simply revise use our online quizzes to test your knowledge and identify any skills gaps to revise after the course before taking your online multiple choice exam
£1549 + VAT (normally £1749)
MANCHESTER – 19th-21st March 2019 / 11th-13th June 2019 / 8th-10th Oct 2019
LONDON – 5th-7th March 2019  / 25th-27th June 2019 / 15th-17th Oct 2019
WHAT IS THE PROFESSIONAL DIPLOMA?
The Professional Diploma in Digital Marketing is an in-depth 30 hour course created and validated by digital marketing industry specialists. The course syllabus is the most widely taught in digital marketing and the certification is recognised globally across the digital sphere. Get to grips with the core essentials of digital marketing, including Search, Social Media, PPC, Email Marketing, Analytics, Mobile, Strategy & Planning and more.

WHY SHOULD I TAKE IT?
Future-proof your employ-ability and gain the latest and most up-to-date digital marketing skills needed to thrive in today's digital economy. The Professional Diploma in Digital Marketing is ideal for candidates seeking to gain a fundamental understanding of the digital skills needed to formulate, run and measure effective digital marketing campaigns. It's best suited for marketing and sales professionals, business owners and individuals who would like to embark on a new, exciting and in-demand career.
WHAT WILL I LEARN?
Upon successful completion of a 3-hour Pearson VUE computer-based examination you will be awarded the world's most widely recognised digital marketing certification. You will achieve the confidence needed to create and steer a revenue-generating digital marketing strategy for any sized company. You'll also gain an internationally recognised badge to display proudly on your LinkedIn profile.
Professional Diploma Subjects include:
Introduction to Digital Marketing
Search Engine Marketing
Pay Per Click
Digital Display Marketing
Email Marketing
Social Media Marketing
Mobile Marketing
Analytics
Strategy and Planning
WATCH THE DEMO: See what our Online Learning Portal looks like inside

Module Descriptions for Professional Diploma in Digital Marketing
INTRODUCTION TO DIGITAL MARKETING
The Introduction to Digital Marketing module helps you get to grips with the fundamentals of digital marketing. You'll explore the digital marketing principles that can help you drive a powerful digital marketing strategy for your business. Subjects include SEO, Web Analytics, PPC, Email Marketing, Social Media Marketing, Affiliate Marketing, Digital Display Advertising and Online Video Marketing.
SEARCH ENGINE OPTIMISATION
The Search Engine Optimisation (SEO) module teaches you the most effective techniques to help your website rank in the top results of the most popular search engines, including Google. Learn how to create, measure and carry out a powerful SEO strategy for your business. Subjects include SEO, Web Analytics, PPC, Email Marketing, Social Media Marketing and more.  
PAY PER CLICK
The Pay Per Click (PPC) module helps you understand how to create, run and measure cost-effective search advertising campaigns for your business. Learn how to create advanced keyword research that matches your consumers' intent and discover how to budget effectively. Subjects include PPC Concepts, Google PPC, Display Networks, Ad Copy, Landing Pages, Conversion Tracking, Bidding and more.
EMAIL MARKETING
The Email Marketing module enables you to create effective email marketing campaigns that help nurture your existing customers and prospects. Learn how to create subject lines that get opened and master how to create copy that appeals to your target audience. Discover the best tools and platforms to help you design, create and test your campaigns and choose the perfect time for sending emails.
DIGITAL DISPLAY ADVERTISING
The Digital Display Advertising module gives you the skills needed to create magnetic display campaigns. Master the key concepts of digital display advertising and learn how to plan, create and optimise clickable ad campaigns your customers get, love and respond to. Subjects include Ad Formats and Features,  Targeting & Tracking your Campaign, Creative Formats, Campaign Budget and more.
MOBILE MARKETING
The Mobile Marketing module teaches you the latest mobile technologies and emergent trends used in mobile marketing. Get equipped with the practical skills and knowledge needed to create an epic mobile-friendly marketing strategy that helps you reach your target audience at the right time, in the right way and in the right location. Subjects include Mobile Advertising, Mobile Apps, Opportunities & Risks and more.
WEB ANALYTICS
The Analytics module helps you track, monitor and optimise your digital marketing campaigns effectively to ensure your Digital Marketing activities are fully optimised. Discover how to create an effective online reporting structure for any business. Learn how to set up your Google Analytics account, apply analytics tracking to your website and explore analytical insights like audience location, demographics and device usage. 
SOCIAL MEDIA MARKETING
The social media marketing module consists of two parts. Part one shows you how to grow a social media following. You'll learn how to excite and engage customers on Facebook, LinkedIn, YouTube and Google+. Part two teaches you how to implement social advertising features and social listening techniques to help you foster relationships with customers. You'll also discover how to create a winning social media strategy. 
STRATEGY & PLANNING
The Strategy & Planning module enables you to create an optimised, engaging and customer-pleasing digital marketing plan, that ties together the core modules you have mastered throughout the programme. You'll discover how to create a situation analysis, define your target audience, select measurable objectives, plan your campaign, set the appropriate budget and measure your campaign effectively.
Business Consort – The Social Media Academy is a Digital Marketing Institute Accredited Study Centre – You will receive a certificate after course completion.

Learn at a time that suits you with our 'Online & learning ' option!  The Professional Diploma in Digital Marketing Online option provides the convenience of online learning but without dedicated times of study – All you need is access to a computer – All of your learning resources will be available on demand 24/7!
Key Features & Benefits that Business Consort Provide to all Students to support their online studies
High-Definition Video Style Lectures
Flexible Study Options
Industry-Validated Syllabus
Gain Up-To-Date Industry Knowledge
Internationally Recognised Accreditation
Supporting Downloadable Course Materials
Dedicated Tutor to Guide & Coach you through the Diploma
Draw from your Tutors Expertise in Digital Marketing
Access Practical Exercises
Recommended Reading
Discussion Forums to interact with other students
Help to prepare you for the Exam to achieve Certification
Access our Online Learning Community 24/7
Watch Video Lectures on Mobile Devices – Anywhere & Anytime!
What help & support will I get? You have access to ask questions direct to your tutor through the on demand learning community as well as the ability to connect and network with other learners. We offer monthly tutor calls to guide you through getting started, to designing a study plan to suit each student and coaching you through each step of the course from enrolling to sitting your exam. In addition, you will also be able to reach your student services be phone from 9am – 5pm Mon to Fri (GMT) on 0800 334 5784 and contact via email too.
How long will it take to qualify? There are 10 modules which is about 30 hours of video style lectures. You will need to do some research, complete some practical activities, do some reading around the topics covered in the syllabus to ensure you get as much from the course as possible. Most students are ready to take their exam within 3-4 months. You must take your exam within 6 months or enrolling.
Are there any exams & how will I be assessed?  Yes there is an exam which is 180 minutes (3 hours) – There will be a range of question formats such as Multiple Choice, Image based Selections, Matching & Hot Spot Questions.
When will I take my exam? 
Candidates must take the exam within 24 weeks of completing the Professional Diploma. We recommend students take the first exam 3-6 weeks after the completion of the course. If you do not book your exam well in advance of your exam eligibility end date there is a chance the test centre will not have any available dates left.
The Digital Marketing Institute do not offer Exam Eligibility Extensions.
Should a candidate fail their first exam attempt, they must repeat the exam within the exam eligibility period. Candidates have three exam attempts in total.
It is the candidate's responsibility to ensure they book their exam and take any further repeat exams within their 24 week eligibility period.
Where will I take my exam? The example is computer-based delivered through Pearson VUE test centre network – 5200 centres in 180 countries to choose from! Find your nearest test centre
The dynamic qualification will provide you with knowledge underpinning the principles of digital marketing and skills to undertake digital marketing planning.
Who is this for? The Professional Diploma in Digital Marketing qualification is perfect for anyone currently involved in planning, running campaigns or measurement of online activities or for those wanting to work in marketing. No matter what your role in the company you will benefit from gaining insight into today's digital arena.
About The Digital Marketing Institute
The Digital Marketing Institute is the global certification standard for digital marketing, certifying digital professionals in over 60 countries and 5 continents across the globe. Learn from world-class digital marketing lectures and study up-to-date course content created by working industry experts.
Each course syllabus is validated by the Digital Marketing Institute's esteemed Syllabus Advisory Council made up of representatives from leading digital giants, including Google, Twitter, Facebook, Microsoft and Ebay. Digital Marketing Institute courses are designed and refreshed to equip you with the latest and most in-demand digital marketing skills needed to land your next role in today's digital driven economy.
Students gain an internationally and industry-recognised digital marketing qualification upon completion and passing of a Pearson VUE exam, perfect for displaying on your CV or LinkedIn profile.
Course Trainer – Dawn McGruer MCIM FRSA MIoD
Your online learning will be hosted by a variety of industry professionals but your dedicated tutor (Dawn McGruer) will also deliver some of these sessions and will be your coach & mentor throughout.  Dawn is a strategic digital & social media marketing trainer, practitioner, consultant, author and blogger who has over 15 years experience in the digital marketing arena.
She is also the Director of Business Consort which was established in 2005 and has developed it into one of the world leading training organisations which is accredited by The Chartered Institute of Marketing.
With over 4 million subscribers Dawn has become a key influencer in this area and provides Social Media and Digital Marketing Training Courses including the CAM Diploma in Digital Marketing.
She has trained 1000's or organisations including some of the world's largest Global brands across most industries.
Dawn is also a Fellow of the RSA – The Royal Society for the encouragement of Arts, Manufactures & Commerce founded in 1754 – She was invited as recognition of her expertise in the field of social media marketing and her work to raise awareness of the advantages of social media to business owners.
Are there any other fees to consider? In order to achieve certification for the qualification you are assessed by 180 minute online exam which costs: £140. This is paid directly to Pearson Vue of which the all details will be included in your welcome email as well as information about registering for your exam.
As soon as you enrol you can start the course straight away – We will send you a welcome email and login details for the learning community. You can choose when you wish to register for your exam and it's totally dependent on how long it takes you to complete the syllabus of learning materials and when you feel ready but you can talk this through on your calls with your tutor to discuss your study plan.
Why choose Business Consort as your Accredited Study Centre?
We have addressed the new need of busy individuals who want to further their learning but don't have time to take out of their schedules to attend day / evening face to face courses. Hence this will be the only diploma worldwide delivered completely online and ours is by far the most cost-effective option versus any other study centre or delivery method.
You will have the opportunity to gain skills and knowledge to understand the fundamental planning concepts for an online organisation as well as key factors in implementation, measurement and evaluation of successful campaigns.
Digital marketing has evolved from a peripheral element of organisational marketing to one which is at the hub of customer-centric communications in an increasingly multi-channel environment. Our qualification will ensure you are equipped to deal with this shift and make the most of the new business opportunities to offer.
Interested but want more details? Call our team now 0800 334 5784