Description
Writing for the Web Course London – Face to Face Full-Day
Who should attend?

Our Writing for the Web Training course is ideal for businesses as well as Agencies who are involved in creating content for the web from web pages to blogging and creating online PR, articles, brochures, guides, landing pages, emails and whitepapers.
This 1-day course has proven to increase attendees online content performance in search results by 100%.
Course Level: Suitable for all levels as we cover every aspect of writing for the web for business but we would strongly suggest you attend the SEO course the day before unless you have a good underlying knowledge of SEO as the fundamentals of SEO won't be covered.
PLEASE NOTE: Attendees must understand the elements of SEO as we will be looking at applying that knowledge in the construction of content for the web in the course – We cover all the principles of formatting, design and presentation as well as focusing on how to ensure it's SEO friendly so it can be seen by search engines and listed in results for relevant keywords. Although creating the actual persuasive content that sells requires no previous experience we do strongly suggest that you either have prior knowledge of SEO through having attended one of our SEO courses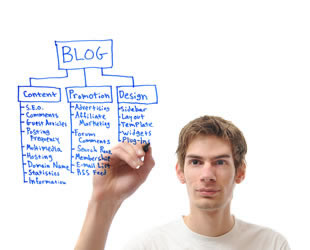 The course will focus on achieving 3 key objectives;
Developing online copy that sells and persuades readers
Writing copy that is SEO friendly and can be seen by search engines to ensure it displays in search results for relevant keywords
Design and layouts of copy for websites, landing pages, blogs, Online PR and all promotional and marketing materials
Encompasses a whole section about Content Marketing in the afternoon
Where is the course venue?


London Aldgate – Business Consort's Aldgate Venue: 150 Minories, London EC3N 1LS
Accreditation for CPD hours – This course has been accredited for CPD hours within the Chartered CPD Programme by the Chartered Institute of Marketing. You will receive a certificate after completing the course, which can be used as evidence for your CPD record card.
What will you learn? – Writing for the Web Course London;
Writing for your different audiences
selecting the right priority keywords and synonyms
Reviewing peoples reading and scrolling behaviours
How to get people to stop and read your content – 80% will read a headline but only 20% will read the body of an article
Designing high impact content to get your message across in the first 3 seconds
How to get indexed by Google so your content is presented in search results
Selecting the right tone and terminology
Guidelines on formatting text and paragraphs, lists, links, buttons as well as overall structure
website conversion optimisation strategies
Call to actions and placement
Looking at the impact of responsive and mobile friendly content
Ensuring you have enough content to support your proposition
Using lead magnets to capture browsing visitors
How to ensure an online prospect can move to the next level and get in touch
Monitor the results of your online content and its effectiveness
Course Trainer Dawn McGruer FRSA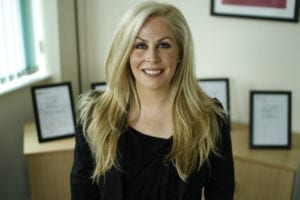 This training course will be hosted by Dawn McGruer FRSA MCIM MIoD. Dawn is a strategic digital & social media marketing trainer, practitioner, consultant, author and blogger who has over 15 years experience in the digital marketing arena.
She is also the Director of Business Consort which was established in 2005 and has developed  it into one of the world leading training organisations which is accredited by The Chartered Institute of Marketing.
With over 5 million subscribers Dawn has become a key influencer in this area and provides Social Media and Digital Marketing Training Courses including the CAM Diploma in Digital Marketing.
She has trained 1000's or organisations including some of the world's largest Global brands across most industries.
Dawn has also just been invited to become a Fellow of the RSA – The Royal Society for the encouragement of Arts, Manufactures & Commerce founded in 1754.
This invite comes as recognition of her expertise in the field of social media marketing and her work to raise awareness of the advantages of social media to business owners.
Please bring laptops and your login details for the social networks on the day as the course is interactive.