Affiliate Marketing – Introduction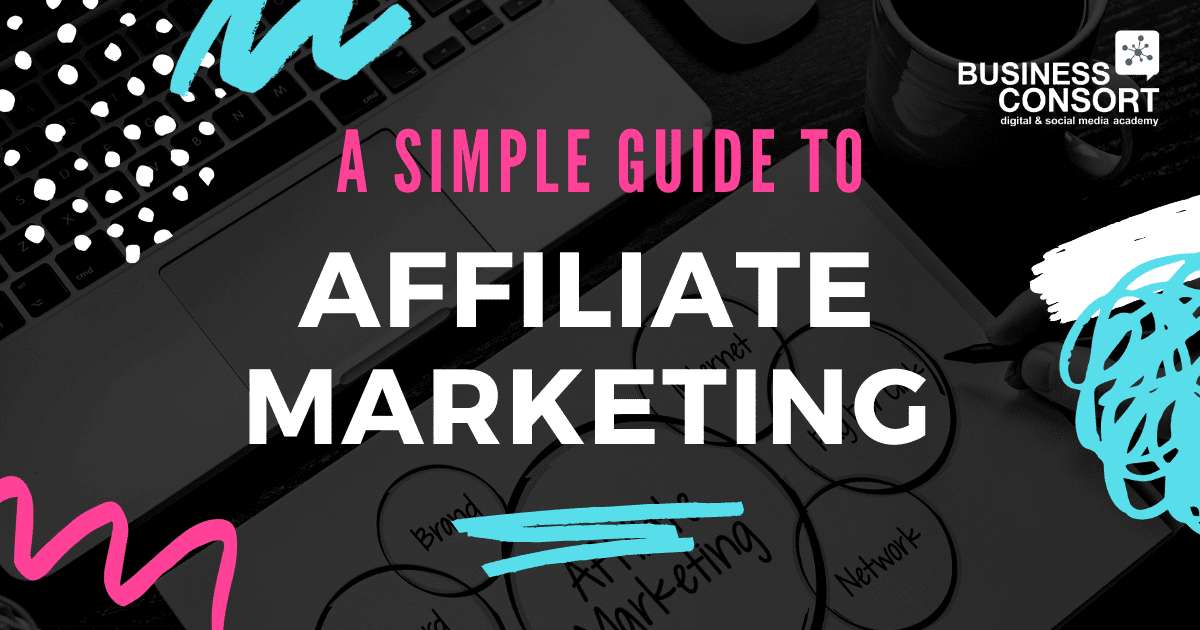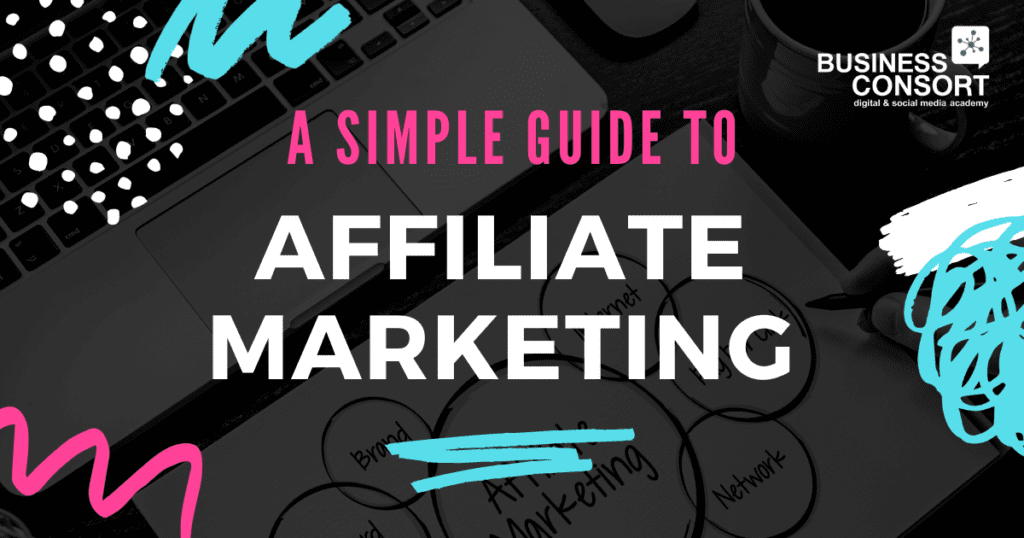 There are many ways of advertising a product or service. Traditional routes involve an outlay, upfront, to pay for an advert, or to feature a product or service in some other media.
With affiliate marketing, the merchant has the advantage of paying their partners only when they sell something. It's a commission-based system that suggests the harder the affiliate works to promote their products, the more they can earn.
We're going to look at the basics and how to get started, yet, with such a broad topic we'd recommend that serious contenders take our affiliate marketing course.
Learning hands-on from professionals with real-life experience delivers a headstart into such a clearly defined arena. We have the best affiliate marketing course to get you up and running.
What is affiliate marketing?
A simple description would be online commissioned sales. You drive buyers to the publisher's e-commerce site, and you earn a commission for every sale, lead, data, or goal achieved through your link. Typical commission rates revolve around 5%, yet some items can earn as much as 50%.
You drive a referral > the merchant makes a sale > you earn a commission.
How you do that is by promoting on your website, social media, as an influencer, through your blog, on your YouTube channel, or a hundred other means and methods.
We look into all of these in far greater detail in the Digital and Social Media Academy affiliate marketing full course. But for now, we're going to deliver a condensed introduction into how it all works.
Side hustle or profitable business?
There are a lot of people who engage in this type of marketing to make a little extra money on the side. And that's great. It's something you can do from home, invest as much or as little time and money into as you wish, and if you've had enough, you can walk away whenever you want.
For others, it's a way of creating a real income without having to create a product of their own or to have a particular service or skill to offer. By selling for someone else, and with a little hard work, a smart affiliate can create a lucrative revenue stream.
Our affiliate marketing training (UK based) will help you decide which is the right way for you.
It might sound like small fish to many, but if you want to see just where it can take you, then consider price comparison websites. They're all working on affiliate commissions. GoCompare, Comparethemarket.com, Uswitch, Shopzilla—they all sell someone else's product and earn a commission for sale referral.
Amazon—possibly the biggest online shopping agency in the world—operates as both an affiliate and a provider (kind of). They sell plenty of their own stock, but they also earn a commission from traders harnessing the popularity of their website, as Amazon partners. It's not quite how affiliate marketing works precisely, but it's the same principle.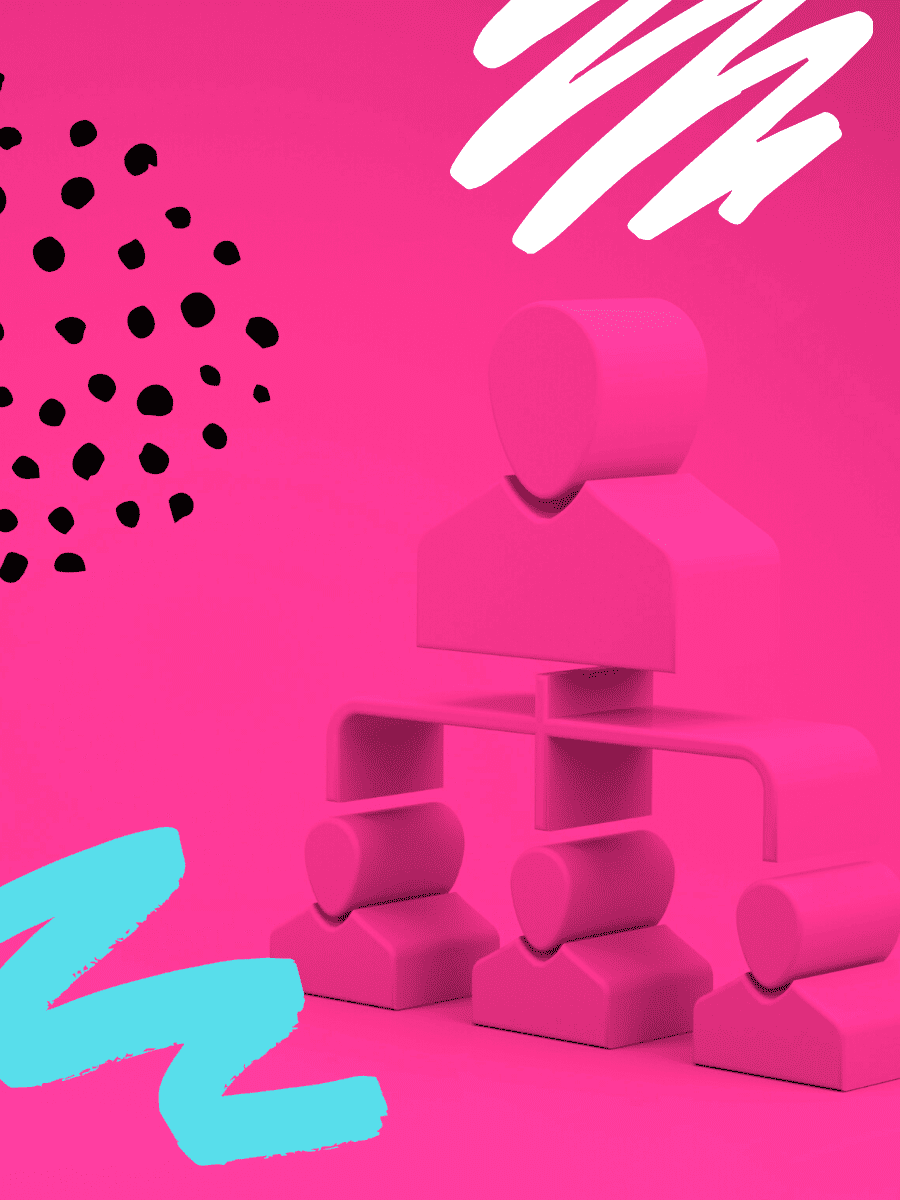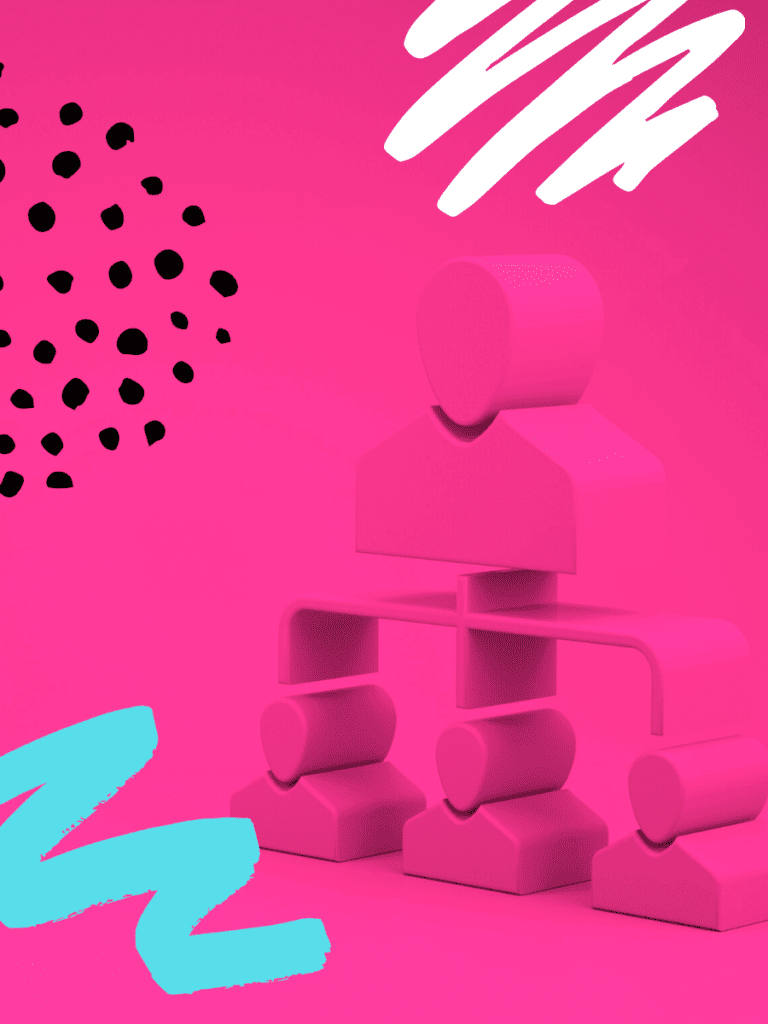 What are the key terms used in affiliate marketing?
You'll find complete digital marketing glossaries on the best free affiliate marketing course or a paid training program, but the main terms you'll need to understand are as follows:
Merchant
The merchant is the manufacturer of the product or provider of the service. It can be an individual or a company. The merchant is responsible for paying the commission.
Publisher, promoter, or affiliate
This is the person or body who promotes the product or service to earn a commission.
Customer
This one's a bit simpler—this is who buys the product after following the link from the promoter's site or advert.
Network
The network is the system that connects the merchant to its publishers, promoters, or affiliates.
How does affiliate marketing work?
It's a simple process that becomes more complex the deeper you want to dive in. But for now, the following paints a fair picture of what's involved.
Research your affiliate opportunities – decide which ones are appropriate to you.
Choose the products and services to engage with.
Join the programs of each, find out how they work, and store each of your unique affiliate links.
Share those links in reviews, information, or examples of the products or services.
Sit back and watch your commission roll in.
Sounds simple, doesn't it? Well, for the most part, it is. The real skill is in item 4. Where, how, and who you share your link with is the real magic to making things work. This is where the benefits of taking an affiliate marketing training course will really pay off.
What are the benefits of affiliate marketing?
For very little outlay, you can create a business with a passive income that can grow as much as you need.
You don't need offices, manufacturing facilities, or even a product. For the most part, all you need is some marketing savvy and plenty of time.
Scaling your affiliate marketing business can be as simple as promoting more products and programs. You won't need extra staff, equipment, or space, yet your revenue can double, triple, and more—simply by broadening your range of partners.
How to choose an affiliate marketing program
Find your niche. For many, getting involved in a product or a selection of products that they're interested in, as a hobby or a passion, for example, means they'll stay invested long-term. There's less chance of losing momentum as you get used to your new daily routine as the initial excitement of building your new business wears off.
Many of us are goal-oriented—so financial success and creating targets can be enough. They may do this by moving vast numbers of low return items, or by selling a few products with a truly generous commission rate.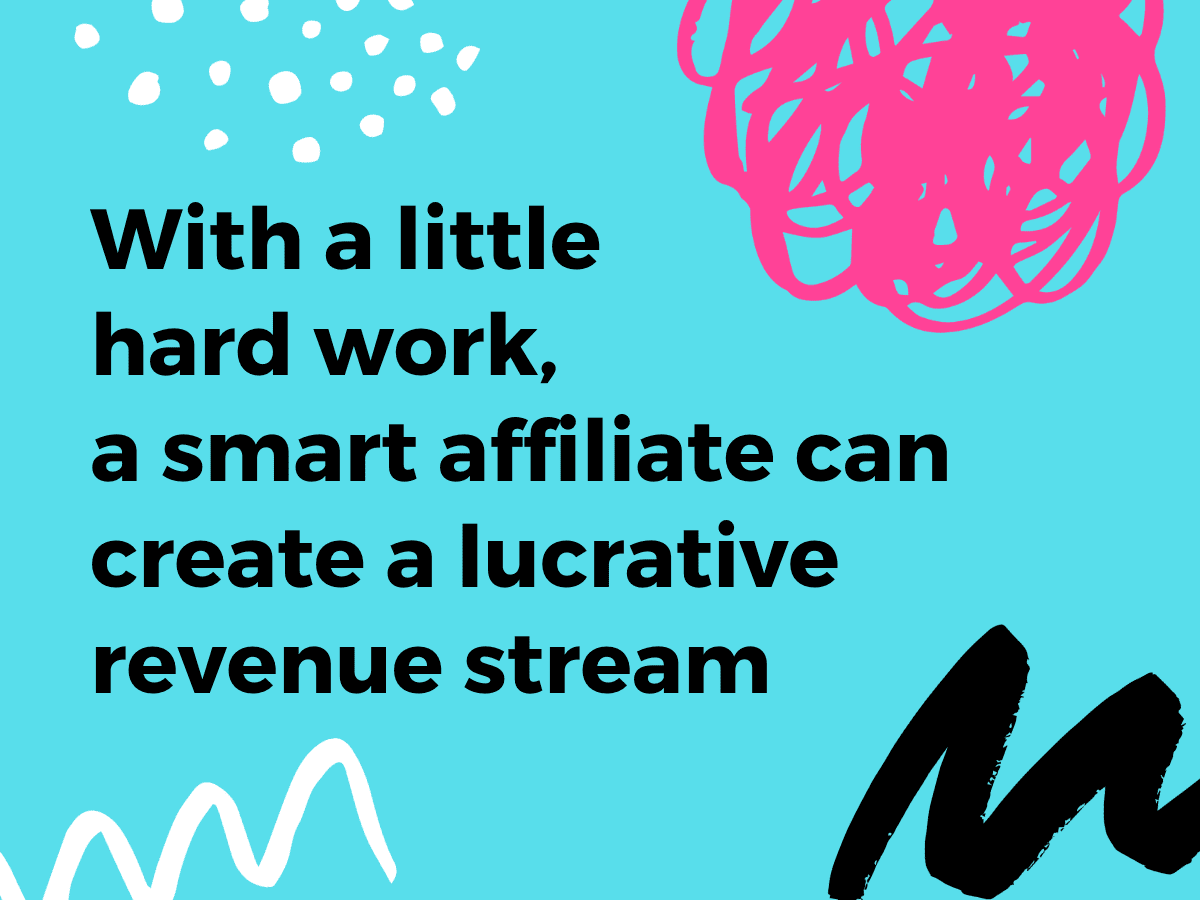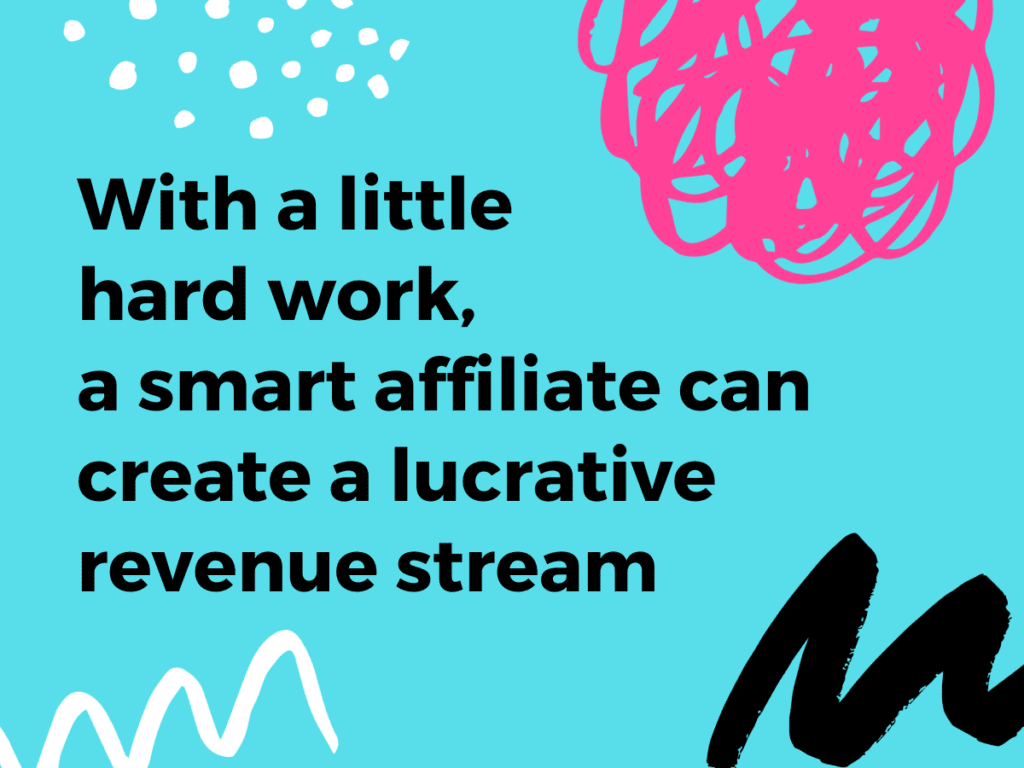 Where do I find affiliate marketing programs?
They're everywhere. Don't expect the best ones to land in your lap, though; you'll have to do some research.
Search for affiliate network websites to guide you to the merchants with a program. Some of the biggest businesses present their affiliate programs on their websites. Check out Amazon Associates or the Shopify Affiliate Program to get an idea of how they work.
You can always find examples of where and how to look for programs on an appropriate affiliate marketing online course.
How do I create an affiliate marketing plan?
There are various ways to drive traffic to your affiliate link. Here are a few suggestions of the most conventional methods. However, a tiny list can't do this part of your plan justice. This is where the best affiliate marketing courses for beginners take you far more in-depth into each area, providing step-by-step instructions.
Building a website
You don't have to be a coding wizard or a web expert to create the site you'll need to promote your products. There are plenty of web-builder packages that are incredibly easy to use and economical for what you need. Remember, there's no need for payment gateways and e-commerce, as all the selling is taken care of on your partners' platform.
Creating promotional content
A significant part of driving traffic is creating interest and engagement. Sell the sizzle and not the sausage. That's a marketing basic. When you start building pages for products or delivering reviews on your blog, your customers will respond to how they're going to make their lives better, easier, or just providing that feel-good result.
It's not enough to provide a little information about what you're selling—you've got to learn the ways to make your products irresistible.
Email marketing
Once you've built an audience that is interested in the way you sell, you need to keep marketing to them. Capturing contact addresses and delivering to an email list helps push new products and reminders of existing ones.
Email marketing still offers some of the greatest ROI in marketing—so it should certainly feature in your plan.
Expert interviews
If you can interview an expert, and post it as video, audio, or text, your brand will earn the trust of your visitors. If the expert is a popular figure, then their name and details could boost traffic as keyword phrases for SEO, driving additional traffic to those pages.
Become a social media influencer
If you're a social media master with thousands of followers, you should use that to your advantage. It doesn't matter where you place your affiliate link, it all sends to the same landing page.
If people love what they see, they'll want to know how they can be just like you. Drop the link and watch the sales fly in.
Reviews and tutorials
Instead of merely introducing a product, many affiliates create review websites. Delivering reviews that your visitors can't resist is a great way to drive traffic. Teaching people how to use your products to get the best from them is another way to develop interest and sales. You can coach the advantages they might not have figured yet, creating additional desirability to tip the sales scales.
SEO and keyword research
Having a website with pages full of products won't automatically deliver the visitors you need. Optimising your pages to give yourself the best chance of being found is big business. You should be able to find affiliate marketing training that includes SEO practices, or a specific course on the subject with the tools and tricks you need to thrive.
Deliver bonuses and offers
People love a deal. If you can deliver more than your competition, you'll stand a better chance of beating them to the sale. You might be able to work with your merchant to offer something for free (a digital guide or added instructions).
Advertising – PPC, banner ads, video ads, social media ads, advertorials
There are many free angles to pursue in affiliate marketing, but don't write off paid advertising completely. Your commission could stand advertising investment if the ROI on your sales is great enough.
Some of the most popular advertising arenas are often the cheapest. Social media advertising is a great way to sell the things their subscribers are already looking for. So is pay-per-click on search engine sites and their partners'.
Digital & Social Media Academy affiliate marketing courses – UK
To find out when and where we're holding our affiliate marketing training, check out our current course guide. We provide all sorts of training for digital marketing, and our team of experts can't wait to get you up and running.
As an affiliate, you'll need skills in content creation and delivery, the digital marketing channels, and how to make the most from them—we can help with all of that.
If you're looking for an affiliate marketing course in London or Manchester, or just some expert guidance and mentoring, our Consort Club could be an excellent place to start.
And if you can't quite find what you're looking for? Don't panic—just drop us a line. We'd love to hear from you.
Time to develop you affiliate marketing skills?