TOP 5 Most Popular Courses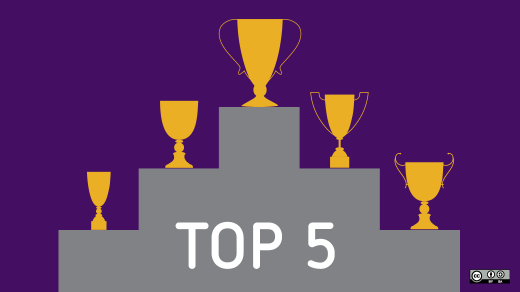 We trained over 2500 delegates in digital & social media skills last year – We are often asked 'what are the most popular courses?' – So here they are! We have compiled a list of the top 5 best digital marketing courses based on their popularity over a 12 month period and also most in demand topics to develop digital and social media marketing skills for business which was compiled based on bespoke and open courses we hosted in 2015 and trends identified for 2016.
---
1) Fast Track Digital Marketing 2-Day Intensive Course
A great way of getting a fast-track through attending our intensive 2-day digital marketing course which incorporates all digital channels and their is an optional upgrade of £100 to study the Cam Diploma in Digital Marketing too.
Only £649 + VAT (Normally £749)
Manchester – Wed 3rd & Thur 4th Feb 10am-4pm OR Wed 20th & Thur 21st Apr 10am-4pm
London – Wed 10th & Thur 11th Feb 10am-4pm OR Wed 27th Apr & Thur 28th Apr 10am-4pm
---
2) Advanced Social Media Marketing Course
Social media strategy & advanced techniques to grow your networks, generate leads & monitor results.
Only £249 + VAT (Normally £399)
---
3) Content Marketing Training Course
Increase web traffic by 44% & become 50% more visible in search results! Learn how to generate inbound web traffic and leads using content marketing strategies
ONLY £299 + VAT (Normally £399)
---
4) Novice Bundle Deals
Our Novice Bundle is a popular option for those just starting out and getting to grips with digital and social media marketing
ONLY £199 + VAT (Normally £398)
---
5) Masterclass Medley
Our Masterclass Medley is ideal for those who want to pick'n'mix their own selection of our 10 x half-day courses
From £99-149 each (Normally £199) or ALL for £1340 + VAT(normally £1990)
---
Includes; Certificate, all course materials including slides from the day, refreshments and unlimited after-course support
BEST QUALITY – PRICE – CHOICE – We offer 100% satisfaction guarantee for value for money, quality of course content, expertise of course tutor, one-to-one tuition as course sizes are limited to small groups!
Got questions?… Email or call 0800 334 5784
Join the conversation and let us know what digital skills you would like to develop or let us know your biggest challenges or obstacles in digital or social media marketing!