Digital Marketing
ACADEMY // 2019
MANCHESTER * LONDON * ONLINE
Hosted by Award Winning Digital Speaker & Author
Dawn McGruer FRSA FCIM - Ranked #1 on LinkedIn

CIM Accredited & Certified Digital Marketing Courses

Price Guarantee: 20% Cheaper than any CIM Course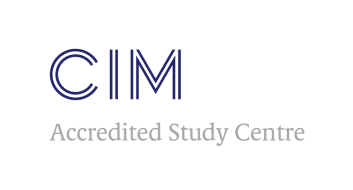 days
hours
minutes
seconds
days
hours
minutes
seconds
Helping Businesses & Brands SHINE Online
Get the tools, insights and inspiration you need to take your marketing to the next level
MANCHESTER - 8th-10th Oct
LONDON - 15th-17th Oct

Option to upgrade to study CIM Digital Diploma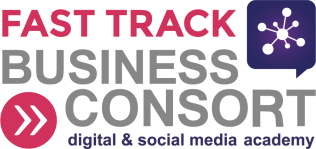 Fast Track Digital (3-Day)
Why wait for course date? - Get started now
Digital Professional Programme

Includes 3-Day Fast Track Course + 12-months coaching & mentoring for implementation & strategy guidance + an instant access Fast Track Course
+ Option to add CIM Digital Diploma
Interested..Got Questions?
For more information just complete the form
We'll email across the details including the course brochure and full costings including payment plans and current offers.
Need helping choosing the best course for you?...
Then just request a call back from a course specialist or call our team 0800 334 5784
Want to know more about the CIM Digital Diploma Watch the Video to get a full overview of the course
Level 6 - Degree Level

Assessed by 3 x Written Assignments
Approx. 90 minutes a week study required
Worldwide Recognised - Academic Qualification
Study options inlcude 3-Day Fast Track Course (London or Manchester) or Online which inlcudes Study Buddy Group & Tutor Support
CIM Digital Diploma in Professional Marketing
Graduate in 12 weeks & start earning in excess of £50-100K
Study online or blended - Classroom courses cover 80% of the syllabus
then remaining 20% is studied online
"Dawn combined the what and how of Digital Marketing in perfect symphony. As a result of her guidance and training, I've become a Certified Professional and secured my first 6-figure freelance contract with a major Swiss company"

"Dawn is truly outstanding to work with and is a true expert in how to drive lead generation and build relationships. She completely 'wowed' us with online tools and techniques. Everything Dawn teaches delivers results!"

Channel Enablement
& Sales Expert
"The programme has enabled us to lead discussions with teams and get channels up and running. It's also given us the know-how on building digital such skills into our communications strategy and reaching the right people"

Global Marketing Product Manager, Shell Petroleum
HELPING YOU ACQUIRE PROFITABLE CUSTOMERS
Course topics & what's included?
We teach our Award-Winning Digital Marketing Framework with Proven Strategies covering;
SEO (Search Engine Optimisation)

Social Media

Email Marketing

Creating Content

Social Selling

Online Ad Campaigns

Dynamic Digital Strategy

Campaign Measurement


Includes all course materials, refreshments and lunch for in-person courses, CIM Certificate (CPD eligible) and unlimited after-course support
Why not upgrade to study a qualification?
CIM Digital Diploma in Professional Marketing (degree level) - Fast Track Course covers 80% of the syllabus + study remainder online
Over 25,000 marketers have joined us at the Academy to learn powerful ways to market online and develop their digital marketing skills to a CIM accredited level

Founder, Business Consort Academy
Price: 20% cheaper than any CIM course – Worldwide!
Expertise: Multi-Award-Winning CIM Trainers
Practitioners: Trainers Are Experienced Digital Strategists
Support: Unlimited After-Course Support
Success: Trained & certified over 20,000 students
Quality: 99% Pass Rate + Over 170 5* Star Reviews
Accreditation: CIM Certified & Accredited
Fast Track: Intensive 2-day or 3-day courses
Development: 83% gain pay rise earning £50-100K
Results: Results in 30 days Using Proven Strategies
Our sole mission is to maximise digital marketing profits to scale and grow businesses.
We empower our clients to implement, manage, measure and improve digital marketing campaigns to drive their business forward.

Study Centre of Excellence
Awarded Best Female Speaker
Digital Marketing
& Social Media Essentials
10:00AM - 4:00PM Course (1-Hour Lunch + Breaks)

3-Day Fast Track includes all 3 courses
Digital Marketing
& Social Media Advanced
Digital Creative
& Video Marketing Workshop
Best Price Guarantee 20% Cheaper than any CIM Course + pricing plans available

3-Day + CIM Digital Diploma £1749 + VAT
"I had the pleasure of attending the Fast Track Digital Marketing Course, run by Dawn. She is an exceptional trainer, a digital expert who's passion for her subject is truly infectious.
Not only did the course deliver in terms of teaching me, a classically trained marketer, how to successfully integrate digital solutions into my strategic marketing plan, I also had great fun and left feeling inspired.
I would recommend this course to anyone who wants to improve their digital marketing skills!"
Maryann Denfhy, Marketing Manager
EasiYo Products
"I' upgraded to study the CIM Digital Diploma in Professional Marketing & attended the 3-day Ultimate Digital Marketing course.
Dawn was a knowledgeable and engaging teacher and the course content was fast-paced and informative.
I discovered many practical tools and techniques for improving our social media and digital strategy and I look forward to putting them into practice!"
Sian Ciabattoni, Marketing Director EMEA - Noble Systems
"Dawn has worked with us for the last 6 months and is passionate about her sector and incredibly knowledgeable about all things digital. She has brought people together to facilitate change and worked as a collaborator to innovate new services which have greatly benefited our customers"

"We are now implementing the insider tricks and systems that we learnt, and have already had successful results just a couple of weeks in. The value for money was outstanding for the content, the after support, the high level of speaker"

Property Investor, Portfolio Builder, Entrepreneur
"We can add all the techniques we learnt to our toolbox of skills when compiling our marketing plans for the year. Plus we saved £60K a year by taking our SEO and Digital Marketing in-house"

SEO Executive,
Shepherds Friendly
GUARANTEED RESULTS IN JUST 30 DAYS
DIGITAL MARKETING MADE EASY!
What are you waiting for?
Save your spot and get to learn more about online marketing.
Small Class Sizes - Places Limited!