A big congratulations to all of our team at Business Consort Digital & Social Media Academy is needed because we just received a letter from The Chartered Institute of Marketing advising us we have been commended for the 15th time which is simply amazing news.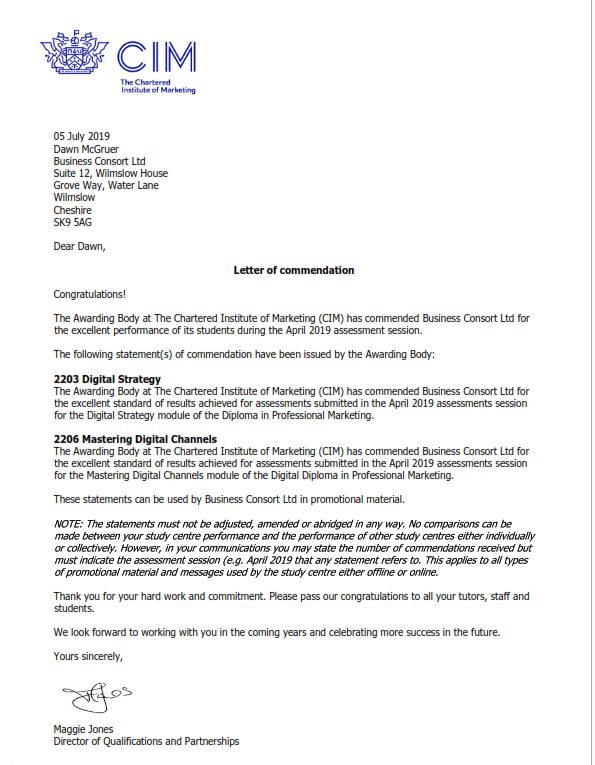 We have a 99% pass rate and are extremely proud of every single student we have certified and trained over the past 14 years and there is no better feeling than when our students get their diploma results for the assignments they complete over their course. We get to celebrate success for over 5000 students a year who get certified in digital marketing from attending our 3-day fast track courses or studying online and go on to graduate with the most in demand qualification in business – The CIM Digital Diploma in Professional Marketing.
This puts our alumni in the top 1% of marketers across the globe which is an amazing accoldae to have achieved.
The Awarding Body at The Chartered Institute of Marketing (CIM) has commended Business Consort Ltd for the excellent performance of its students during the April 2019 assessment session. So a big thanks to our team and students for making us proud again and again.