Digital Marketing
Masterclasses // 2019
MANCHESTER * LONDON * ONLINE
Hosted by Award Winning Digital Speaker & Author
Dawn McGruer FRSA FCIM - Ranked #1 on LinkedIn

CIM Accredited & Certified Digital Marketing Courses

Price Guarantee: 20% Cheaper than any CIM Course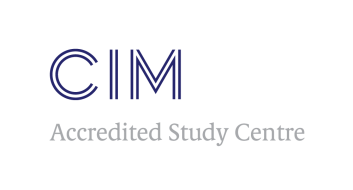 days
hours
minutes
seconds
days
hours
minutes
seconds
Get the tools, insights and inspiration you need to take your marketing to the next level
1-Day Masterclasses for all levels of experience
(for those with less experience)
1-Day Digital Marketing & Social Media Essentials Course
This course is a great foundation for those getting to grips with digital marketing tools & channels and digital strategy
£549 + VAT
MANCHESTER - Tue 11th Jun / Tue 8th Oct
LONDON - Tue 25th Jun / Tue 15th Oct

Digital Essentials (1-Day)
1-Day Advanced Digital Marketing & Social Media Course
Ideal if you already have some experience and are looking to improve your digital marketing strategy and develop a deeper understanding of key digital marketing communication methods and tools.
£549 + VAT
MANCHESTER - Wed 12th Jun / Wed 9th Oct
LONDON - Wed 26th Jun / Wed 16th Oct

(for those with experience)
(suitable for all levels)
1-Day Digital Creative & Video Marketing Workshop
Practical workshop focusing creating high impact content to attract, engage and persuade your audience from social posts, ads, graphics, animated gifs, infographics, video, scripting, animation to web design & writing for the web.
£549 + VAT
MANCHESTER - Thur 13th Jun / Thur 10th Oct
LONDON - Thur 7th Mar / Thurs 27th Jun / Thur 17th Oct

SAVE Attend 2 or 3
Masterclasses
Either attend our 1-Day Masterclasses or SAVE time & money by attending our 2-Day Fast Track or 3-Day Ultimate Courses
2-Day Fast Track (advanced & creative masterclasses) for those with experience
3-Day Ultimate (essentials, advanced and creative masterclasses for those less experienced)


PLUS Upgrade - CIM Digital Diploma in Professional Marketing (degree level) - Fast Track & Ultimate cover 80% of the syllabus + study remainder online
Over 20,000 marketers have joined us at the Academy to learn powerful ways to market online and develop their digital marketing skills to a CIM accredited level

Founder, Business Consort Academy
Price: 20% cheaper than any CIM course – Worldwide!
Expertise: Multi-Award-Winning CIM Trainers
Practitioners: Trainers Are Experienced Digital Strategists
Support: Unlimited After-Course Support
Success: Trained & certified over 20,000 students
Quality: 99% Pass Rate + Over 170 5* Star Reviews
Accreditation: CIM Certified & Accredited
Fast Track: Intensive 2-day or 3-day courses
Development: 83% gain pay rise earning £50-100K
Results: Results in 30 days Using Proven Strategies
Our sole mission is to maximise digital marketing profits to scale and grow businesses.
We empower our clients to implement, manage, measure and improve digital marketing campaigns to drive their business forward.

Study Centre of Excellence
Awarded Best Female Speaker
Digital Marketing
& Social Media Essentials
10:00AM - 4:00PM Course (1-Hour Lunch + Breaks)
Digital Marketing
& Social Media Advanced
Digital Creative
& Video Marketing Workshop
Includes: All refreshments, course workbooks, certificate
and unlimited after-course support
"I had the pleasure of attending the Fast Track Digital Marketing Course, run by Dawn. She is an exceptional trainer, a digital expert who's passion for her subject is truly infectious.
Not only did the course deliver in terms of teaching me, a classically trained marketer, how to successfully integrate digital solutions into my strategic marketing plan, I also had great fun and left feeling inspired.
I would recommend this course to anyone who wants to improve their digital marketing skills!"
Maryann Denfhy, Marketing Manager
EasiYo Products
"I' upgraded to study the CIM Digital Diploma in Professional Marketing & attended the 3-day Ultimate Digital Marketing course.
Dawn was a knowledgeable and engaging teacher and the course content was fast-paced and informative.
I discovered many practical tools and techniques for improving our social media and digital strategy and I look forward to putting them into practice!"
Sian Ciabattoni, Marketing Director EMEA - Noble Systems
What are you waiting for?
Save your spot and get to learn more about online marketing.
Small Class Sizes - Places Limited!