Regardless of your level of responsibility or ranking within an organisation, it's fair to say that your role will encompass some form of forward planning and strategising. Whether you're a c-suite board member mapping out the business growth plan for the year ahead or a junior exec plotting in upcoming key events for your line manager, almost every aspect of a company requires a certain level of planning and analysis.
And, with over a third of marketing CMOs believing that digital will account for 76 per cent of marketing spend in the next five years, it's essential that it doesn't get forgotten about or side-lined. Instead, it should form an integral part of a business' overall strategy, with clearly defined goals and objectives. But, what makes a successful digital marketing strategy and how do we create one that will ultimately boost revenue? Let's take a look at how to create a winning formula…
What's the goal?
It's important to get clear objectives in place before you do anything – the fancy tools and software can come later. Discuss with your team what the business' key goals are for the next 12 months and what the longer term target is in terms of the bottom line, service offering and staff retention. Next, think about how you'd like digital to support this goal – it's important to remember that even in an area of the business where digital has not necessarily been utilised in the past, it can be brought in with the potential to transform results.
Look at setting realistic key performance indicators (KPIs) and consider setting up a digital focus group comprising a cross-section of departments. This will allow you to see things from various perspectives and gain a more holistic view of the company structure and where digital plays a role.
When putting KPIs in place, look at how previous digital marketing campaigns – if there have been any – have fared and use this to set ambitious, yet realistic expectations. Tools like Google Analytics will let you keep track of conversion rates and allow you to see where site traffic is coming from, as well as how visitors behave once they land on your site.
What's working – and not working?
Putting a digital marketing strategy in place doesn't mean throwing away previous work and creating a whole new plan of action. Instead, pick a time period – for example, the last 12 months – and analyse what's worked well and can be replicated, as well what needs improving this time around.
Think about the timing that content is being posted, the backlinks you have and the outbound links you're using. For example, it may be that posting a blog first thing in the morning during commuter time pulls in traffic, but a how-to video on Facebook or a Twitter poll encourage more engagement in the evening. Broadly speaking, research shows that Facebook's optimum timing is around lunchtime on Thursdays and Fridays, while early evening is better for Instagram.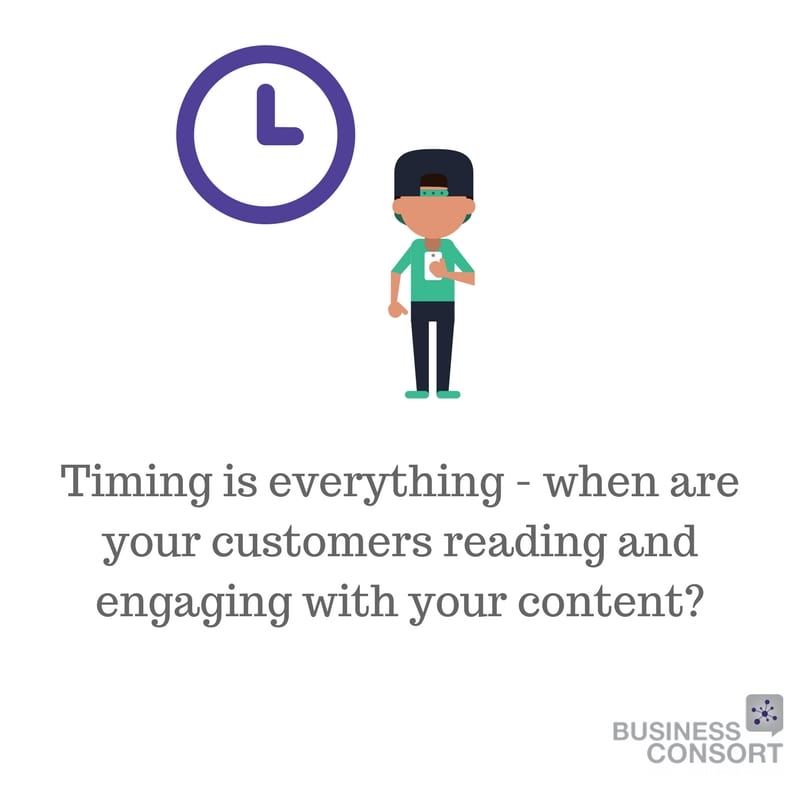 At this point, it's always a good idea to step back and look at what your competitors are doing in terms of their digital presence. For instance, look at what they're doing on social media and how they promote blog content – do they focus on LinkedIn more than Facebook? It's useful to take competitors' lead on successful tactics and put your own stamp on them.
Who are we talking to and who's listening?
It may seem obvious, but don't forget to keep your audience at the forefront of everything you do. It's essential to get into the mind set of your target customers, so ask yourself these three key questions:
What is the first thing my customer thinks about in the morning?
What is the last thing my customer thinks about at night?
Why?
Creating audience personas is a crucial part of any communications strategy – this starts with simple factors like age, gender, occupation and interests, but can be taken to the next level by considering what makes them tick, what their aspirations are, and what problems they're looking to solve.
Creating a core set of personas – four to five, for example – will allow you and your team to have a base from which to create all content going forward.
Who, where and how much?
Once you have your objectives and audience personas clear, you should think about who will be leading the campaign, which channels you're targeting and how much you want to spend.
When it comes to budget, review what you've spent in previous years and how this has been segmented; for example, do you need to up the amount being ploughed into paid promotions or perhaps set aside more cash for PPC campaigns.
In terms of the team leading the strategy, consider whether additional training is needed or whether someone from a different team needs upskilling in order to assist. Interestingly, a recent study by Cognizant showed that 94 per cent of executives believe a 'moderate' or 'severe' digital skills gap is preventing their organisations from reaching their digital future.
Next, have a 'channel cleanse' and look at which channels are working for you. Less can sometimes mean more, so review which ones are delivering concrete results and which ones can be moved to the bottom of the pile. For each channel, set clear KPIs and outline how you're going to measure performance.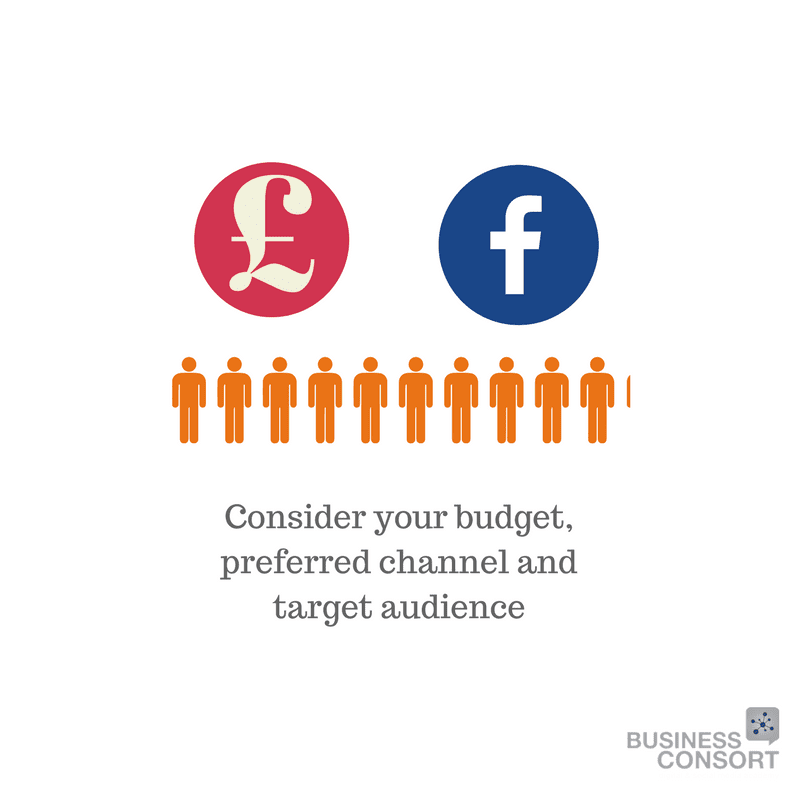 As you compile your digital marketing strategy, it's likely you'll come up against new questions and potential obstacles. But research what's already out there to make the task that little bit easier – and quicker. For instance, tools like BuzzSumo helps you to see which key words and content perform best, while Klear allows you to find key influencers on Twitter, which can be particularly helpful when outreaching content.
Are you ready to supercharge your digital marketing strategy? Get in touch to find out how we can help bridge the digital gap within your organisation.
To get you started on dedicating to developing your digital marketing skills we have some instant wins for you.
JOIN our Facebook Digital Marketing Made Easy Group to keep a breast of the latest digital tips, techniques and trends and receive the #HowToDigital Campaign Tips
Check out our latest Blog articles
JOIN our HowToDigital Campaign & receive all HowTo content direct to your inbox including exclusive guides and Free Online Workshop invites and a Downloadable PDF with all #HowToDigital Campaign Tips for easy reference.