Fellowship award acknowledges achievements of North West Marketer
The marketing skills and experience of one of the region's senior marketers have been recognised by CIM.
Dawn McGruer FCIM FRSA MIoD, Founder of Business Consort – Digital & Social Media Academy, has been awarded Fellowship the prestigious fellowship status. Fellowships are awarded to experienced marketers who can demonstrate an exceptional track record and in Dawn's case this has been centred upon her long standing career as a marketer having trained and certified over 20,000 students over the past 13 years.
She is ranked #1 by LinkedIn in her industry and was also shortlisted for Marketer of the Year in the CIM Marketing Excellence Awards held at The Grosvenor London this year in the category – which recognises the impact an individual has on an organisation, their creativity and originality – are experts from organisations such as Thomson Reuters.
Dawn, who is also head trainer at Business Consort, said: "I'm extremely passionate about the world of digital and social media, and I'm committed to keeping up to date with new innovations, so to be a fellow of such a prestigious industry body as the CIM is an accolade I hold with honour".
"We offer courses accredited by both the CIM and other certified bodies to students across the globe, therefore it's essential that my team and I have our fingers firmly on the pulse when it comes to emerging trends and changes in user behaviours."
Set up in 2005, Business Consort offers training in digital marketing and social media marketing, with courses available as both face-to-face sessions in Manchester and London, and online across the world.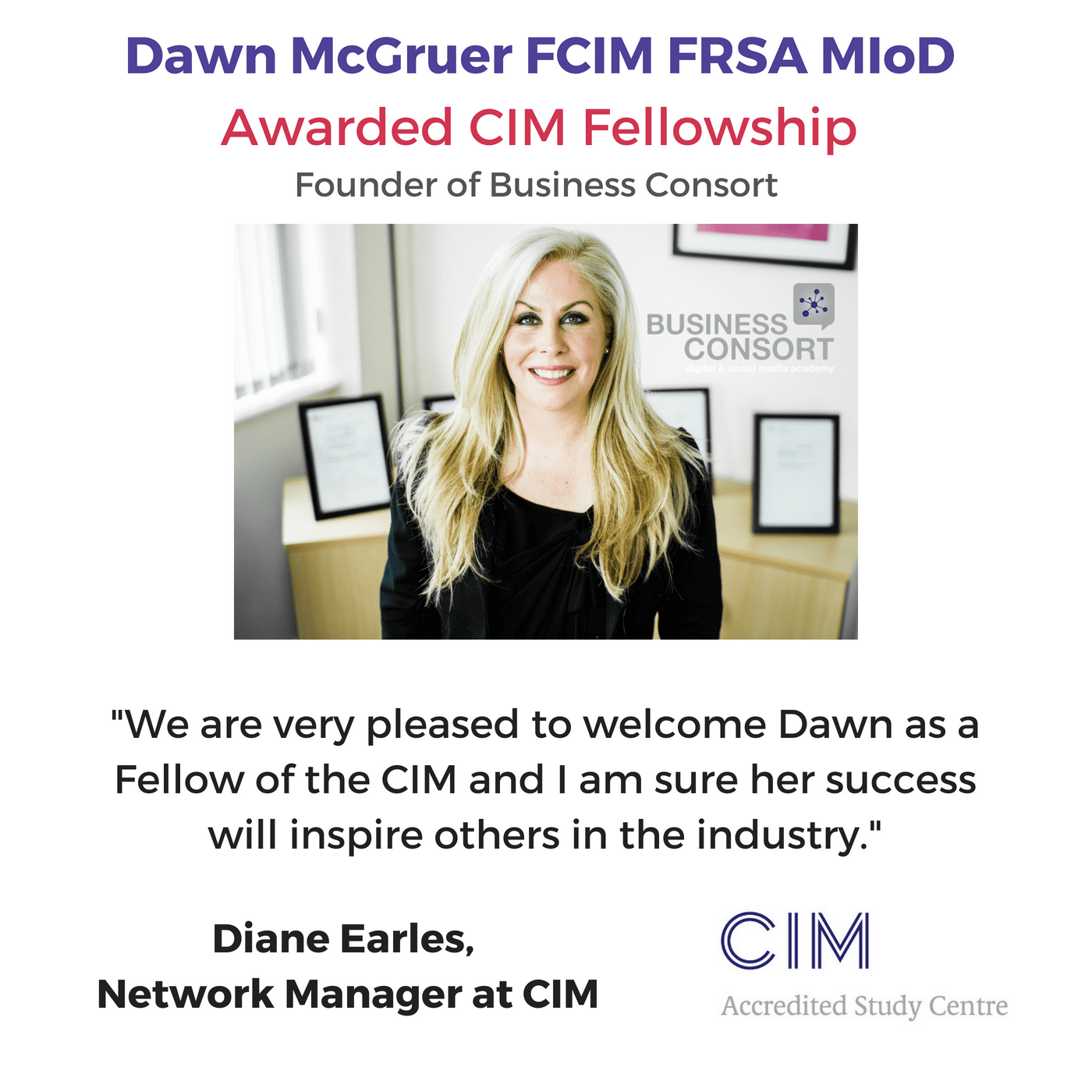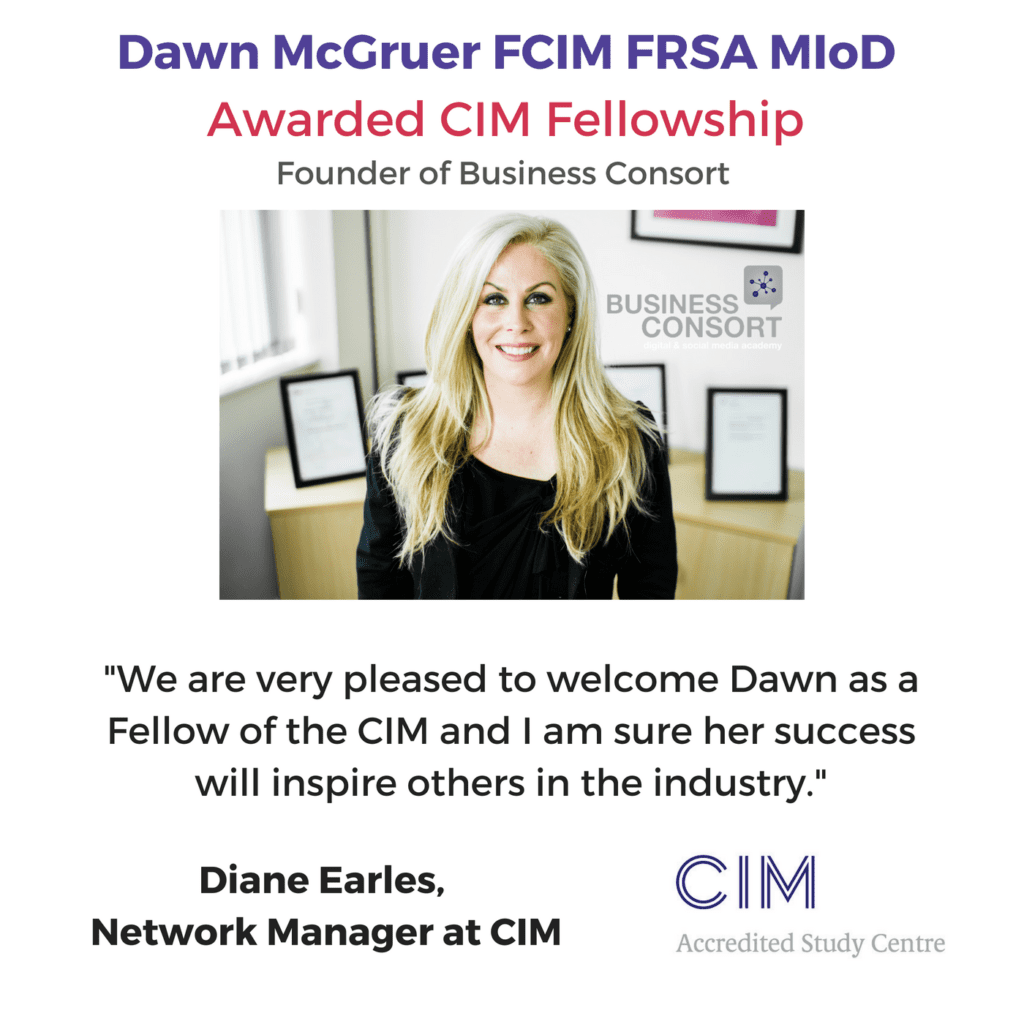 Among Dawn's business accolades is a certificate in professional speaking from the Public Speakers University, as well as having Business Consort being CIM Centre of Excellence with over 13 commendations for outstanding results achieved.
Dawn, who is also a fellow of the Royal Society of Arts (RSA), added: "I will continue with my passion and forge to develop digital skills in business around the world".
"It's an incredibly exciting time for the industry as more and more sectors realise – and understand – the important part that digital know-how plays in their overall marketing strategy."
Diane Earles, Network Manager at CIM, said "We are very pleased to welcome Dawn as a Fellow of the CIM and I am sure her success will inspire others in the industry."