Digital Marketing Strategy and why you need it
Digital Marketing Strategy often evokes a feeling of dread when I say it on our courses but my mission in business is to make digital marketing strategy simple – easy to follow and to get marketers to see the value – don't get me wrong many already do but those tasked with digital planning may not always have come from a background or had professional training on the 'art of digital plan writing' which can make it feel quite overwhelming.
I'm not sure even the marketers who are qualified in the 'art of digital strategy writing' wake up and relish the thought on embarking on this arduous task but the benefits far outweigh the process.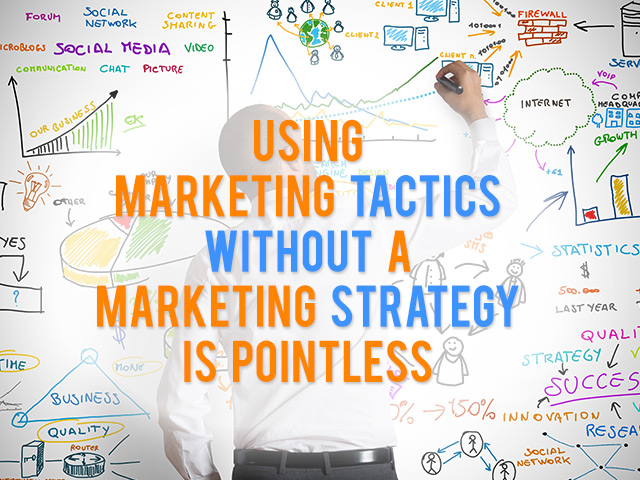 One of the main issues I see with clients digital marketing is that there is a distinct lack of strategy – the largest proportion, approaching half of businesses (49%) are doing digital marketing, but with no strategy…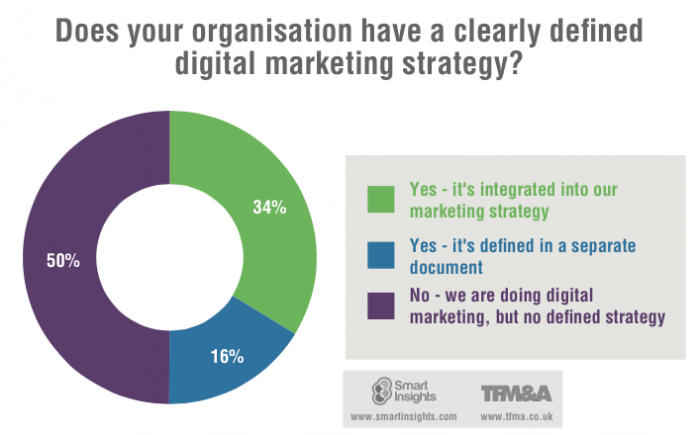 Most small businesses focus on increasing revenue (72%), but they also see a great value in establishing new customer relationships (60%), and marketing and advertising (46%). (Business Insider 2017)
Benefits of Digital Marketing Strategy
You have a clear view of the opposition – you can see where your competitors market

online

and what share they are claiming of traffic
You identify some quick win opportunities to position yourself

online

You have a focus that can be broken down in to monthly and ultimately daily tasks
You have a clear grasp of your consumer behaviour
You've worked out what yo want to achieve & how to measure it – Businesses with a

digital

strategy

often see far better results through that fact that they monitor and then draw insights from a campaign – real time and make improvements to their approach and see an on-going incremental uplift in leads and conversion
I am often asked what is the most important aspect of digital marketing – what should my digital marketing priorities be?
The honest answer is everything people avoid doing because this has the biggest opportunity to be snapped up- so one clear example is Blogging which is a great task to build into your week – I recommend a 3 times a week because we know as practitioners this is what is takes to stave off competition and also dominate the search results. It also will reap you about 44% more traffic too – not much can beat that return on investment in marketing.
I can assure you though that everyone says – 'I will work up to that' or 'I don't fancy that' so they move onto the easier tasks and a common mistake is PPC adverts for a quick win.
The issue with adverts is though you are just renting that position in Google an article is there for life and will stay on the web forever – Oh and most people skip ads to click the first 'organic' result (unpaid) and that sweeps up about half of the search traffic for that term – so I know where I would prefer our business be positioned.
So why invest in Digital?
82% of prospects can be reached via social

media

(InsideView)
Over 70% of B2B decision makers use social

media

to help them decide (Dell)

Digital

Marketing

spend is forecast to reach £240 billion pounds worldwide by 2020 (Forrester)
Why invest in digital marketing training?
Professionally trained marketers can achieve:
44% increase in

web traffic

through effective blogging and content marketing
60% increase in web sales

conversion

with a responsive and high converting website
40% increase in sales leads, through improved management and

digital

lead funnels
Assuming they have a clear strategy in place.
Then consider that the average salary of a Digital Marketer is £37,500 then review the facts about recruiting a new team member and look at that against the cost of training someone in your organisation.
New hire productivity <100% for first 5-6 months
First 3 months productivity < 50%. This can be a significant drain on your financial resources
Eric Koester of MyHighTechStart-Up est. costs of new employee is approximately one and half to three times the cost of their annual wage.
So, hiring a new

Digital

Marketing

Specialist could be as high as £112,500
Training a member of your current workforce is a significantly lower cost with professional qualifications costing a little over £1,000 – I know I can teach course delegates how to audit and plan and how to actually write a

digital

marketing

strategy

in a matter of 2-Day fast track course so I know what option I would go for as a

business

owner and a marketer.