We are recruiting!
It's half way through 2017 and thanks to the fast paced world of digital marketing we are thriving and expanding at a rapid rate so we are recruiting again.
I am the Director and Head Tutor here at Business Consort – Dawn McGruer MCIM FRSA MIoD and I am so proud of where our business has reached.
We welcomed our 20,000th student this month as well as receiving our 9th commendation from The Chartered Institute of Marketing for outstanding results achieved by our students – We are a study centre of excellence with a key focus to quite simply develop digital skills in business. We've been around for 12 years so are established in the digital arena.
We are seeking 4 very special people to join our team at our Head Office in Wilmslow
We have already recruited 3 brilliant candidates and are now seeking our last NEW team member
Part Time Office Manager at established (12 years) Digital Marketing Training Provider responsible for managing our team based in our Wilmslow office ensuring all business operations are running perfectly as well as ensuring we are exceeding customers expectations and ensuring a fabulous level of service for all of our clients, students and course attendees.
To apply please send CV and covering letter detailing why you think you would be great for this role – View Full Details & Apply
Executive Office Assistant – POSITION FILLED
Digital Marketing Apprentice – POSITION FILLED
Digital Marketing Apprentice – POSITION FILLED
Our Story – Business Consort Digital & Social Media Academy from 2000 to now
Mission & vision: Bridging the digital skills gap – ensuring skills are present for business marketing with a key emphasis on maximising return on investment for their digital efforts. As digital is so fast paced and ever evolving I feel it's important to be a practitioner to keep abreast of new tools, insights and trends but it's only possible to keep up to date because digital is a passion not a job.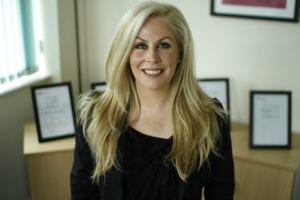 There are many talented marketers and business leaders who simply aren't investing time or budget to develop digital marketing skills, knowledge, and capacity.
The temptation is to hire someone who 'does social' or outsource your content production, SEO or PPC. But without that strategic oversight, purpose and a genuinely integrated approach to your marketing and sales, your business will lose out.
Our mission and vision whether you're just starting out in digital marketing, a senior level marketer, or CEO, training from Business Consort ensures your business gain the right knowledge, strategy, planning, tactics and tools.
Our CIM accredited training programmes can be studied online, face to face or through in company training.
Dawn McGruer FRSA MCIM MIoD Director, Business Consort Digital & Social Media Academy
2017 Quick Facts
Articles from our blog which may be of interest