Introduction to Facebook Ads Training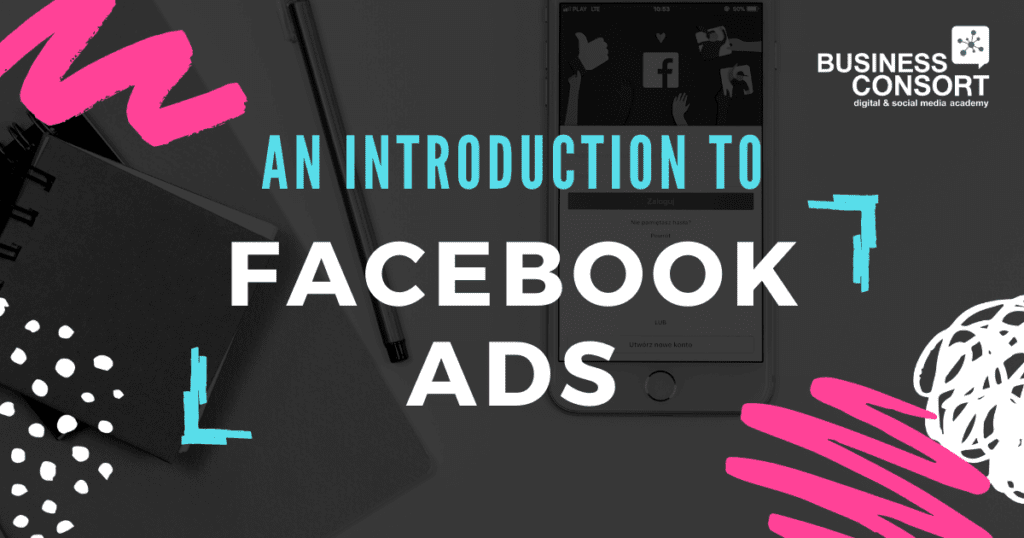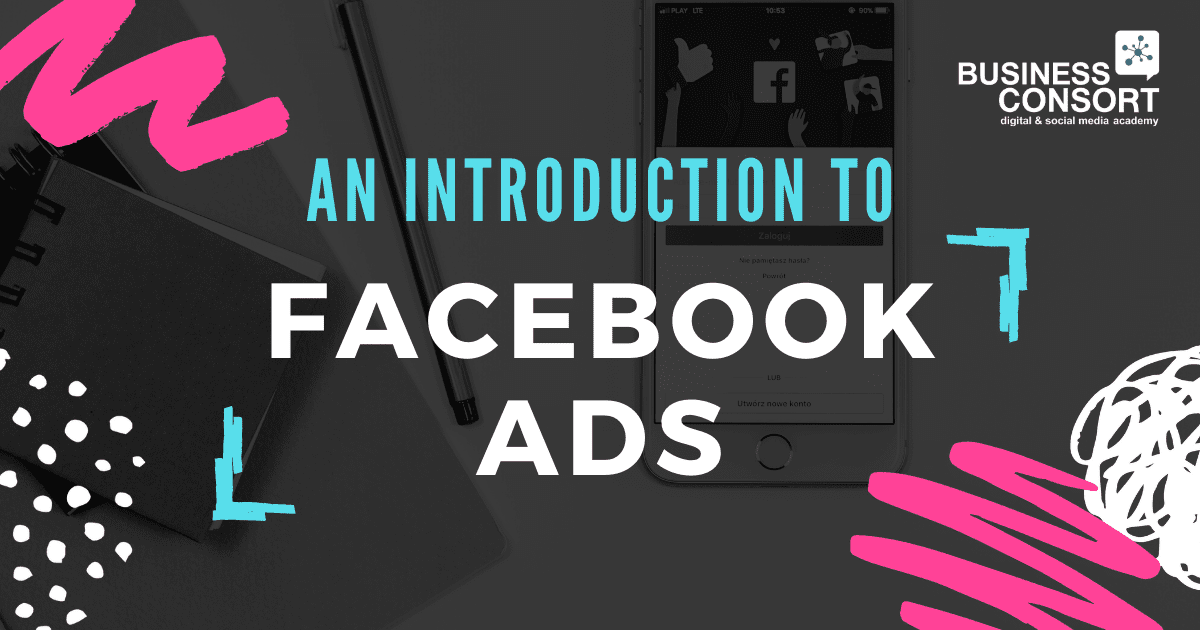 When Mark Zuckerberg chose to run his social media network with free subscriptions for all, he knew what he was doing. Just like the mighty Google had figured, the real money was going to be made through advertising.
Facebook's net worth is now well over $500 billion. That's a lot of advertising.
Of course it is. Facebook wants you to advertise, so has made it possible to pry you from your purse in all sorts of ways. Considering how much their ad system includes, it's still easy enough to navigate and drive whatever objective you need to fulfil. It helps you choose one, too, if you're not quite sure, yourself.
This is a vast topic, far too deep for a handful of articles. That's why we deliver some of the very best Facebook ads training you'll find.
The following should provide a good introduction, though, yet if you need to really up your ads game, book yourself onto one of our Facebook ads courses. You'll reap the benefits in no time.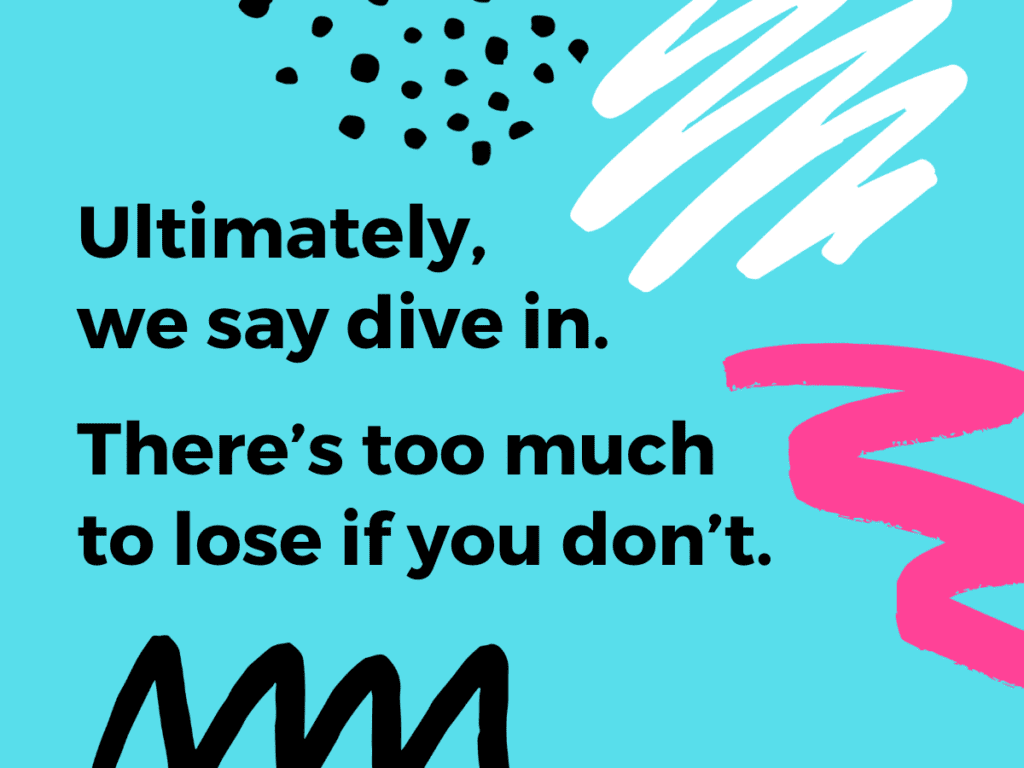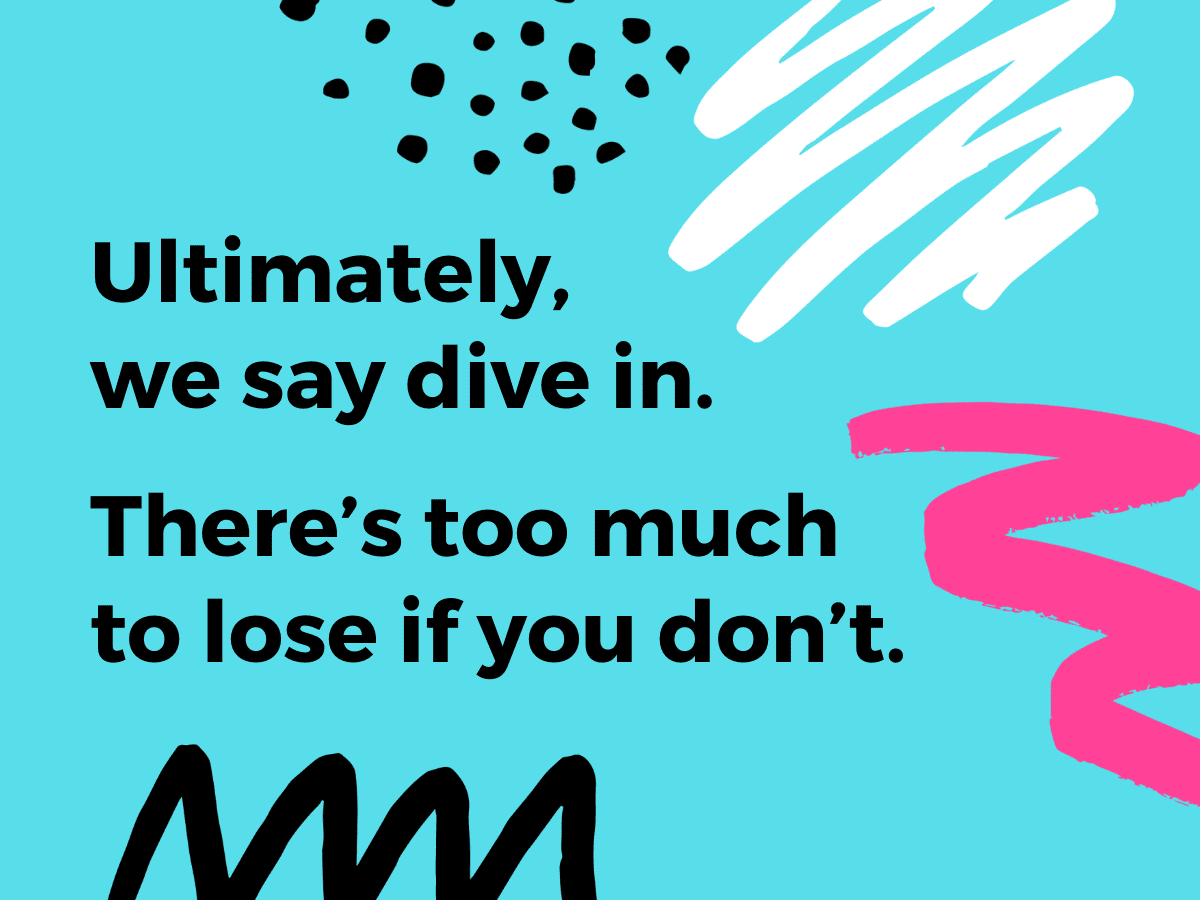 Why use Facebook Ads
3 million businesses advertise on Facebook.
Why? Because it works. There are over a billion daily active users to flaunt your wares in front of, and the vast majority do it on their mobiles.
Did you know that we spend just short of an hour every day on Facebook, Instagram, and Messenger? That's a lot of opportunities to push your brand, promote your event, or sell your products.
You'd like to think, with such a huge ready-built audience, it would be easy to get the word out without having to pay for it. Well, the organic reach over the network has pretty much slid clean off the chart over the past few ways. If you want to deliver your message to a new audience—you're going to have to pay for it.
What are the advantages of using Facebook Ads?
You have so much control over EVERYTHING.
The targeting parameters are extensive.
Traffic is created and delivered almost immediately.
There are only a few simple, easy to manage budget options.
It's super-easy to track your ad campaigns.
We'd say it's far easier to set up than Google Ads
It finds customers in a unique way—almost before they know they want your products.
There's so much media to make your ads appealing and inviting.
It's cheap.
However, all that glitters is not gold. There are a few areas to be wary of, but ultimately, we say dive in. There's too much to lose if you don't.
The vast array of Facebook Ads types
The following is only intended as a rough idea into how much Facebook has available and the different ways you can keep your ads fresh and exciting for your audience.
For a much deeper dive into how they work, how to set them up, and which ones will suit your brand better than others, we suggest you book in for some of our Facebook ads training. We'll make you an expert in no time.
Image ads
A simple ad with an image. So simple, they only take a few clicks to create. You can boost an existing post or pick an image from your pages. Incredibly easy—and incredibly effective.
As with all of the ad formats, there are a variety of objectives and features you can use. It just depends on what you want to achieve or where you want to send your traffic.
Video ads
Facebook's video ads can feature in news feeds or stories—they'll even crop up in longer Facebook videos if you like? A video helps to really capture your audience's attention. What is it they say? Show, don't tell? This is your prime opportunity to do just that.
You don't need to go all-out filming your video. This system will create GIFs from your graphics, or why not present your message using animation?
Video poll ads
Available only on Facebook mobile, this seemingly gimmicky option allows viewers to vote on whatever debate you bring to the table. It's still quite new, but that level of interactivity—a step beyond the traditional like and share options—is all about creating engagement with your brand.
Carousel ads
Can't choose your favourite pictures? Well, don't! A carousel ad allows you to post 10 images or videos to show off what you've got to say (or sell). Imagine the different messages you could highlight in ten separate sections.
Slideshow ads
For an almost-video presentation, you can create a slideshow from your photos, videos, and pics, or from Facebook's vast collection of stock images. It's the movement and motion in the slideshow that captures your viewers' attention. They're also optimised as low-bandwidth and super-fast to deliver.
Collection ads
Another new option, primed to sell products, is collection ads. You choose 5 products, and they're available for purchase without even leaving Facebook using the Instant Experiences function. At the moment, you'll only find this on mobile.
Instant Experience ads
We heard you asking while reading about collection ads, "What's Instant Experiences?" Well, it's the upgrade to the old Canvas system. Instant Experience Ads present in a full-screen format, and load super fast—15 times faster than a mobile website.
Lead ads
Another mobile-only offering, these ads are designed to make it easy for people to give you their contact info with the least amount of effort.
If you want to feed more faces into your sales funnel, think of the ways to get your audience to sign up: newsletters, product trials, or just getting them to tell you what they want or asking you about what they think is missing.
Dynamic ads
Why dynamic? Because you can target an audience that has already visited your product page, or placed something in their cart and didn't make it to checkout. You're selling to an audience you know is already interested. It's a reminder of what they missed out on, what they almost had, but let slip through their fingers.
Match dynamic ads with a carousel, collection, or in your story, and let that little extra nudge will deliver the sales you only just missed.
Messenger ads
Is it worth advertising on Messenger? With an audience of 1.3 billion each month—we'd say so! Did you know that you can create Facebook ads that automatically open a conversation with your audience in Messenger? Start that conversation and seal the deal as soon as you can.
Stories ads
Stories are full-screen vertical videos that make the most of the maximum space available. Advertising in Stories has proven to be incredibly lucrative. And why not? You have your audiences' undivided attention.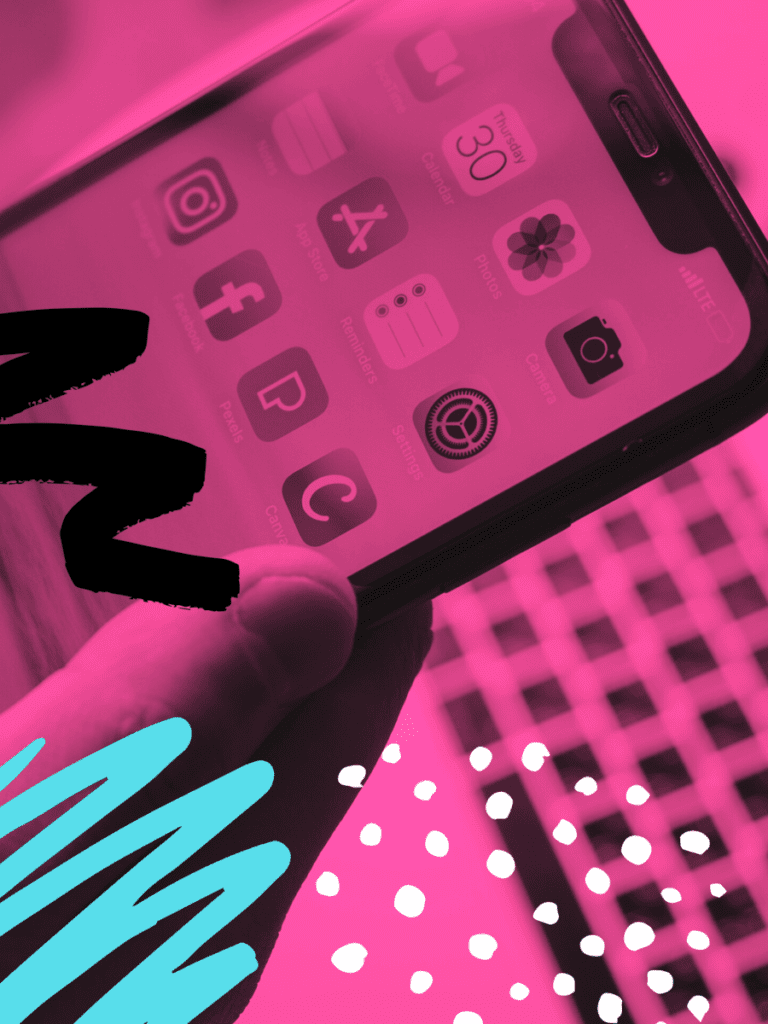 How to set up your Facebook Ads
Each campaign includes several ad sets; each ad set will, in turn, have a selection of ads. Facebook gives you options to split test your ads and optimise your budgets. You decide what you want to achieve, how much you want to spend, who you want to see your ads, and where they feature.
With so many different types of ads to choose from, you might be confused about which way to turn. Don't worry—if you need expert guidance, we're here to help.
Our Facebook ads training (UK) goes into every detail, helping you understand exactly what's going on and how to get the very best from this superb system.
Objectives
The first thing to decide is what you want your ads to achieve. These are your objectives.
Brand awareness
Spread the word—get your company profile and image in front of more people than ever.
Reach
Create as much exposure over your network as you can.
Traffic
You can deliver bumper numbers to a website, web page, an app, conversation, and more.
Engagement
If you're looking for more likes and shares, or more people to attend your events or take up your offers, Facebook Ads will help boost those numbers.
App installs
It does what it says on the tin—designed purely to get people to install your app.
Video views
Direct more people to your videos and let your video promotions do the selling.
Lead generation
Gather more contacts to fuel your sales funnel.
Messages
Creating a conversation in Messenger is a superb way to make new relationships and connections. Build brand loyalty and enjoy repeat custom for years to come.
Conversions
Using Facebook's tracking systems, you can measure more elements than ever, each of which will help you boost conversions by following proven data paths.
Catalogue sales
Boost selling opportunities by linking ads to your catalogue, presenting the items your audience is most likely to buy.
Store traffic
It's not always all about online sales. This option pushes your audience to visit the physical stores at their location.
Audiences
Facebook is great at helping you to target audiences. Whether you choose to include or exclude specific areas or create an entirely custom audience of your own parameters, it's all up for grabs.
Understanding your audience is a must for ROI. What does your customer look like? Who are they? How do they buy?
Pinpoint their demographics, interests, and behaviours. Facebook makes it simple, with so many options to pick and choose from.
You can also choose to target people who've interacted with your pages already or leave them out. These are your 'Connections'. It's a great way to deliver a welcome reminder.
Ad placements
Another major factor is where you want your ads to appear. Do you think your customers are most active on mobile or desktop? Are they on Facebook, Instagram, or Messenger? Do you want your ads to sit in newsfeeds, stories, or messages? Would they be better in another video, an article, or even on an external website or in an app?
Budget and schedule
You control your budget how you want to. Whether that's a daily spend budget or a total spend over a specific time frame—the choice is yours. Do you want to pay for impressions or likes? Is there a cap you aren't willing to go above to get those interactions? Facebook delivers plenty of budget options, just as it does with everything else.
Creating your Facebook ads?
When it comes to creating the ads themselves, you'll choose your format and be provided with specific dimensions. You should test all your ads before you post them, to make sure that nothing's gone astray.
You have to conform to character counts for your headlines, links, and body copy. Facebook likes everything to appear just right on their pages, after all.
If you follow Facebook's commands, you should be okay. If you're not entirely confident, did we mention our Facebook ads training?
Tracking your Facebook ads data?
Data is everything in marketing, and if you don't engage with Facebook's tracking tools, then you're missing a trick.
Known as Facebook Pixel, this is a piece of code to drop into your website, that provides valuable insight into your audience's experience. You'll track conversions, remarketing, views of your website and products; it all helps you find more of your ideal customer.
Get your Facebook Ads strategy right, and you'll go a long, long way
We hope you've got a clearer idea into the mysteries of the many ways to advertise on Facebook. With time and experience, you can learn to master the intricacies of the process and understand just what it is you have to do to get the best from this service.
We'd love to help you speed up the process, with expert guidance through your journey. We often deliver Facebook Ads training in Manchester, Facebook Ads training in London, and we always have options for online Facebook Ads courses.
We'd love to hear from you. Give us a call with your questions. We are the experts, after all.
Time to develop you Facebook Ads skills?