Mark Davis PG Dip. M, MA, Chartered Marketer, Cert Ed – Learning Support Manager & Marketing Strategist and Marketing Analyst.
Mark Davis has been in marketing and sales for over 30 years and is a qualified Senior CIM Examiner and we welcome Mark as our latest team member – our Learning Support Manager at Business Consort – Digital & Social Media Academy.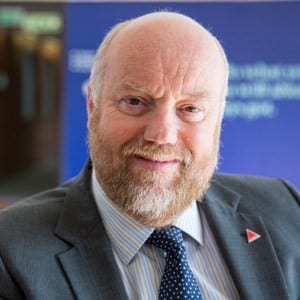 A passionate Marketer, educationalist, trainer and business development mentor he has worked across many differing business sectors supporting them with their growth, marketing and development plans, improving performance and up-skilling individuals and teams for the 21st Century. He has worked with organisations both large and small such as Allianz, Tony Pryce Sports, Westland Helicopters and many other SME organisations in the past. His passion is the growth and development of local SMEs. By understanding their needs, he has become part of the success of these organisations across all the differing sectors – Business, Arts and The Third sector.
Mark will be supporting our CIM diploma students through completing their assignments, providing 1:1 feedback and answering questions to ensure our continued student success as well as oustanding results as a CIM study centre.
we currently have just over 2000 stduents studying online so Mark will work with current cohorts to support their online learning experience.
He will be working closely with our Founder & Head CIM Tutor Dawn McGruer FRSA FCIM who has been award multiple awards this year for her achievements in marketing (Finalist Marketer of the Year), public speaking (Female Speaker of the Year) plus she was also welcomed as a lifetime Fellow with th Royal Society as well as the CIM.
We have been a CIM study centre since 2005 and have received numerous commendations from The Chartered Institute fo Marketing for our achievements in developing digital marketing skills through certified courses and worldwide recognised digital qualifications such as the CIM Digital Diploma in Professional Marketing.
10 things about Mark
I have been married for nearly 40 years and my wife is my rock and support
I am passionate about marketing, its simplicity, although I continue to research and study it
I have two children and two grandsons who are an inspiration and make me very proud
I love to walk – in the countryside and continually explore
I enjoy fishing, cricket, rugby and football and I am good at some but not all
Technology is a tool and has been a great help to my portfolio career
I love a challenge, be that learning a new skill or doing jobs around the house
Our house is a project, which allows me to undertake DIY and be creative
I am someone who likes to get warm on a cold day, rather than cool on a hot one
I like to be outside rather than inside, although music is very important and part of my life