As an award winning Chartered Institute of Marketing accredited study centre of excellence providing an array of Digital Marketing & Social Media Courses and qualifications with an alumni of approx. 23,500 students who we have trained and certified (99% pass rate) we are often asked about referral schemes.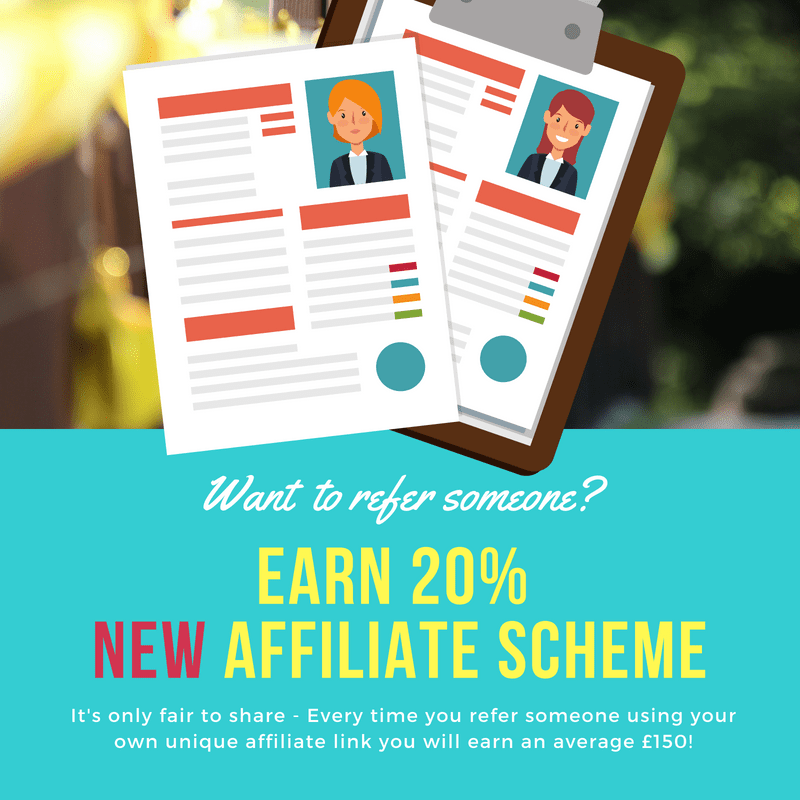 We have amassed a huge subscriber base of over 5 million so as it is only fair to share we decided to launch a brand NEW Affiliate Scheme for anyone who wants to refer a friend, colleague their customer or prospect base to develop their knowledge in one of the most demand skills in 2018 – Digital Marketing.
Our Affiliate Scheme is FREE to join – We welcome anyone onto our scheme who would like to benefit from 20% commission on any sale attributable to their referral. Our scheme offers the Affiliate Partners an extremely simple way of referring from social media, email or through any promotion of their own unique web link. Each Affiliate can access their own Affiliate Area to manage their referrals by seeing traffic and earnings.
We pay out after 30 days from each sale and the 20% commission earns Affiliates on average approx. £150 + a sale so it offers a great way of earning from simply sharing a certified means of their network to up-skill in digital marketing or gain a worldwide recognised qualification.
We are here to help so if you need any promotional or marketing materials our content team will be happy to create and share for you.
Happy earning – Sign Up Now to join our free Affiliate Scheme and start earning straight away! It takes less than 60 seconds to sign up and generate your own unique URL to start referring.
Any questions just Contact Us