FREE Digital Marketing Event
8 Powerful Ways to Market Your Business Online
I want to invite you to meet me at a half-day event in London or Manchester so I can share Powerful Ways to Market Your Business Online.
REGISTER NOW – Places Limited!
Where & When:
London – Tuesday 27th November 9am-Midday 12pm @ citizenM Tower of London Hotel, 40 Trinity Square, London EC3N 4DJ
Manchester – Friday 19th October 9am-Midday 12pm @ Manchester Art Gallery, Mosley Street, Manchester. M2 3JL
FREE to Attend – Refreshments Included
So as I embark on my 14th year in business I look back on what has contributed towards my success and that of my businesses.
As an entrepreneur and owner of an established digital academy and agency I have a very specific interest in how and why a business succeeds.
One of the biggest reasons a business is not reaching its full potential is insufficient marketing or cost-effective marketing.
I realised though that back when I started one of my businesses in 2000 I would have invested someone to actually guide me through marketing my business online. There were no accredited courses or certified qualifications back then so I had to learn through trial and error.
I cannot even put a figure on the amount of time I spent researching, self-teaching myself and wasting money on attending pointless courses where they taught theory and no actual real-world business marketing.
Fast-forward to today and I am a multi-award-winning Digital Marketing Speaker, Author & Trainer and happy to say Founder of a world-leading Digital Marketing Agency & Academy.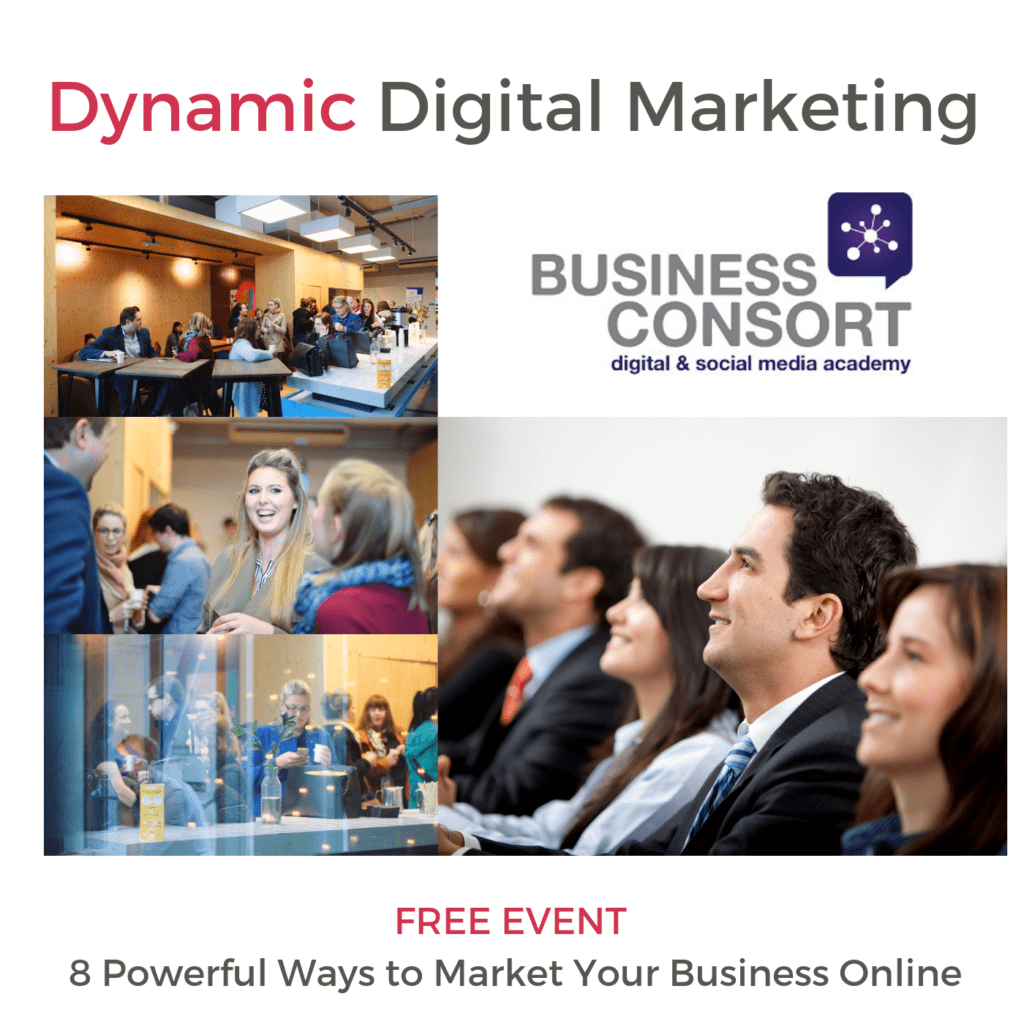 I will share directly with you tangible tips, trends, techniques, and tools to maximise your digital marketing profits to scale and grow your business.
Our trademarked Digital Marketing Mandate Model is our award-winning Solution Framework of The Year – It is like a road map that breaks down the ways to market your business online and the strategy, tactics and actions you need to achieve digital marketing success.
We will discuss ways of ramping up your online visibility and presence and methods of reaching and attracting your target audience, driving more leads and using content marketing to turn more of those enquiries into profitable customers.
We will also cover key strategies around getting your customers to be your biggest advocates and ultimately using Marketing as a Revenue Generator!
I will be hosting the event and the team and I can't wait to welcome you on the day – I am passionate about Digital Marketing and have over 20 years experience – I am ranked #1 by LinkedIn globally in my industry and have just been awarded Best Female Speaker at The Professional Speaker Awards.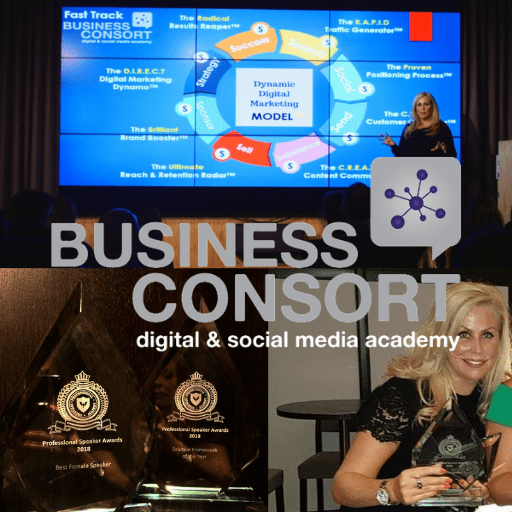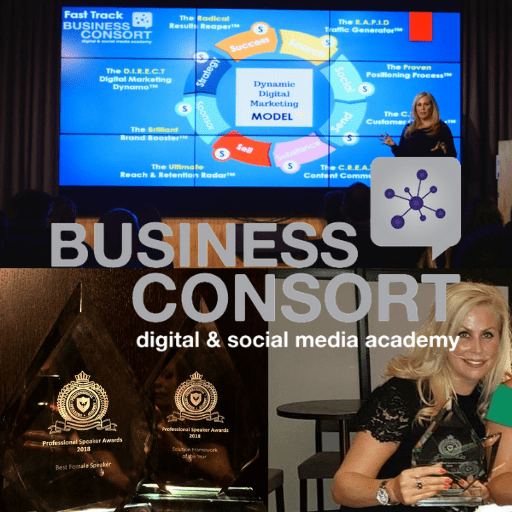 Agenda
9am – Registration & my team will be on hand with refreshments (FREE Tea, Coffee & Water)
(Be on-time as we close doors once the presentation starts @9.30am to avoid disruption for our guests)
My interactive presentation '8 Powerful Ways to Market Your Business Online' will cover;
Search Marketing
Social Media
Email Marketing
Content Marketing
Online Advertising
Social Selling
Measuring Marketing Results
Digital Marketing Strategy
There will be Q & A Sessions throughout
12pm – Midday Event Closes (You must be able to attend the entire half-day as we cover the steps in a particular sequence so it is crucial you stay to the end).
Who is it for?
Exclusively for marketers, decision makers, entrepreneurs and business owners of start-up to established businesses.
Who will host the Event?
I will be hosting the day and sharing my knowledge experience direct with you – I am Dawn McGruer FRSA FCIM MIoD – I am proud to say I am now an award winning speaker, consultant, trainer and digital practitioner and entrepreneur.
I have a work life balance I strived for years to achieve and take about 10 weeks holiday a year, drive the car I want, live mortgage and debt free and travel around the world for business and pleasure….Sounds nice doesn't it but believe me I could have been doing this a lot quicker if I had access to the sort of resources available in our Digital Academy.
As I am on the cusp of turning 40 I know I have achieved a lot…but it has come at a sacrifice…late nights, travelling and being away from my family for long periods but I got there and the great news is you can reach whatever your goal is much quicker than I did.
My second book is due out later this year and….and here some quick facts about me
Founder of Business Consort
Digital Strategist
Keynote Speaker
Published Author
CIM Qualified Tutor
20 years' experience
Over 5 million subscribers
Ranked Top 1% globally on LinkedIn
45,000 strong LinkedIn network
Over 10 commendations from the CIM
Finalist CIM 'Marketer of the Year'
Lifetime Fellow of Royal Society – RSA
Awarded CIM Fellowship
Why should I attend?
So in short if you are looking to start or grow your business then the '8 Powerful Ways to Market Your Business Online' is great starting point.
Yes I turned my passion into profit but ultimately we only live once so I want to enjoy my time on this planet and wake up feeling invigorated not dreading the day ahead.
When you can reach your audience, generate an abundance of leads and convert them into profitable customers with less time, effort and money that is when the magic happens – I will show you the true meaning of productivity equalling profit.
Please don't be mistaken that this a half-day networking opportunity as this event has been designed to push you towards achieving your goals and I will be challenging the way you think and providing a new perspective on what success means to you and what that looks like.
You will leave charged and ready to drive your business forward.