365 Days of Content + Perfect Posting Online Workshop
LIVE TEACH - 1-Day Workshop + Co-Working Session
Dec 14th – Dec 14th 2021 | Online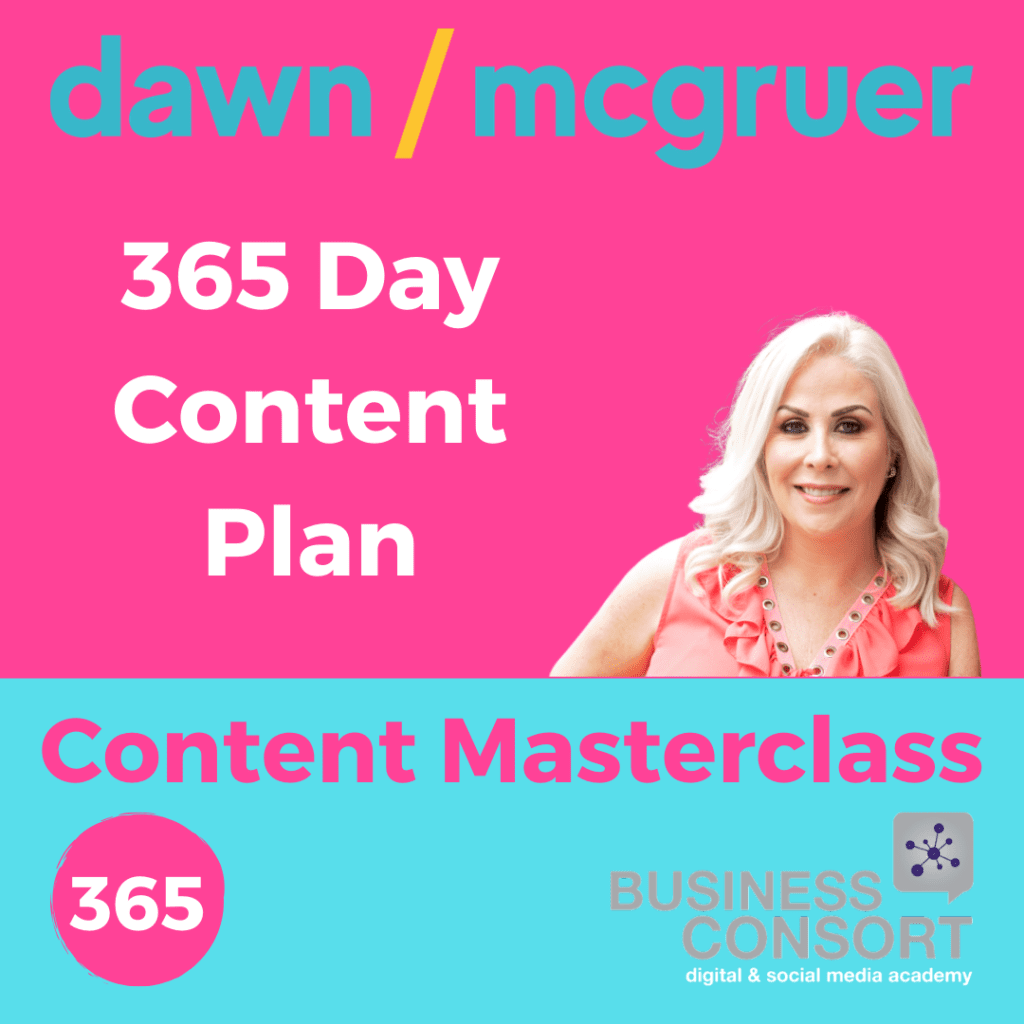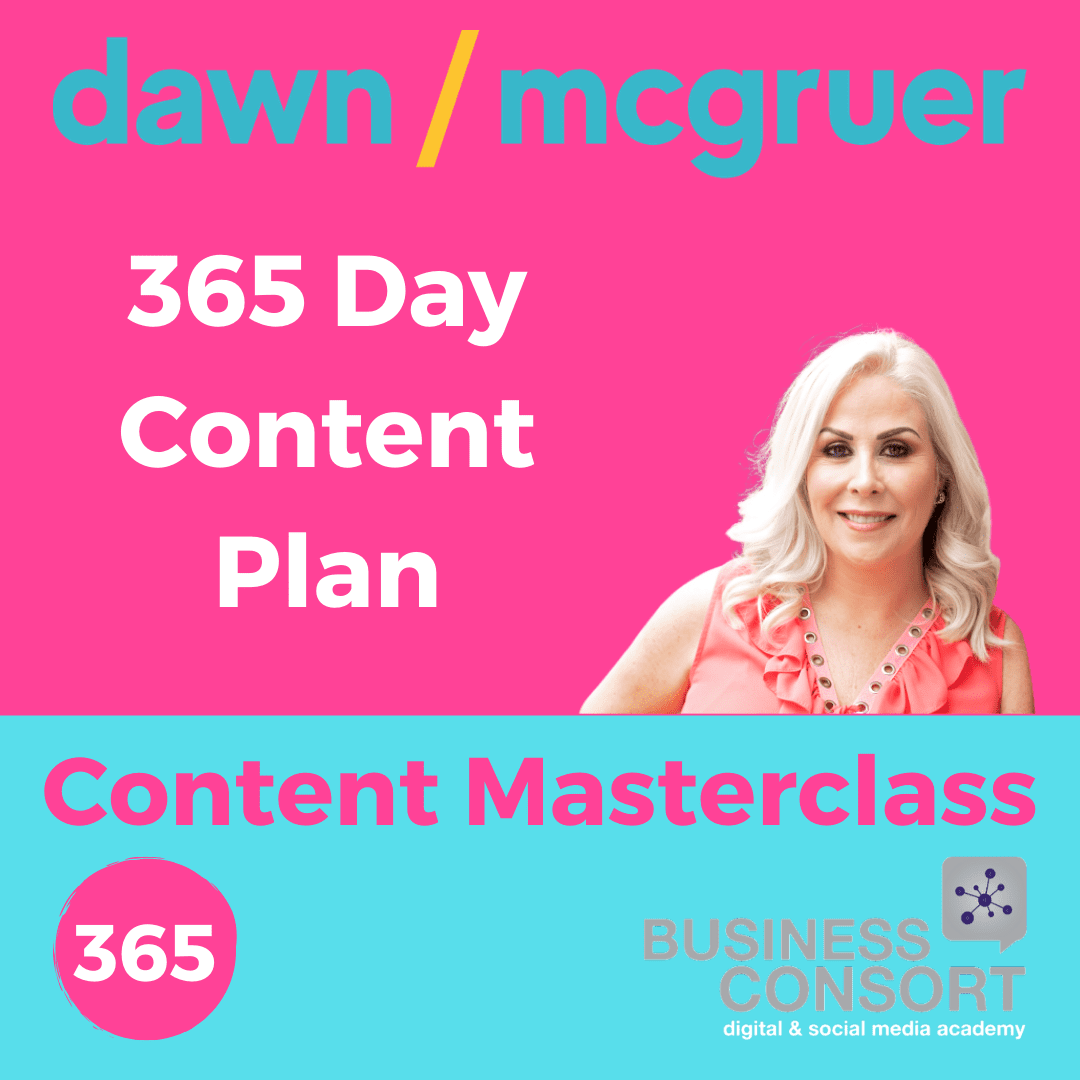 365 Days of Content & Perfect Posting Online Workshop
Certificate upon completion
Covering 3 Core Areas - Content Themes & Inspiration + Posting to Achieve your Goals + The 90-Day Plan (365 Days of Content)
You will learn how to plot out your content strategy aligned with your business goals and we'll give you a template to complete to ensure you have everything planned.
£197 + VAT (Normally £597)
content planning STRATEGIES
YOU WILL LEARN
365 DAYS OF CONTENT LIVE TEACH WORKSHOP
Looking to revolutionise your sales?..Well marketing is impossible without content and this is the biggest challenge in business today!
This workshop is for YOU if you want to get all your content planned for the coming year, focusing on content that is guaranteed to get engagement and results.
But, you might be thinking that's just NOT possible! A whole year of content! Well, it is TOTALLY possible…And we can help YOU do this!
YES, we plan out your content aligned to YOUR business goals using a proven matrix that can be adapted to run for months and months, even YEARS. It works for every niche and industry that you can start using straight away and we'll even show you how to get 60% increase in engagement rates and 35% conversion rates on landing pages.
 HOSTED IN MAY & DECEMBER - LIVE ONLINE WORKSHOP + CO-WORKING SESSION
AGENDA
10AM - LIVE TEACH - How to Create Your Content Strategy to Drive Leads & Profitable Customers
11.00-11.30AM - MORNING BREAK
11.30-1.00PM - LIVE TEACH - Using the the Perfect Posting Process to Create Posts, Emails and all your Content
1.00-2.00PM - LUNCH BREAK
2.00-3.30pm - 90-Min Co-Working Session - This is your chance to implement and create your content strategy and walk away with a years worth of content planned and totally aligned to achieving your business goals - We will be using planners and vision board style processes to get the inspiration and creativity flowing!
3.15PM - AFTERNOON BREAK
3.30-4.00PM - Q & A - You will have your Content Plan Created and wow what a feeling - You will feel super in control and focused!!!!
To get content to "work" today, we have to get rid of a lot of the stuff prospects are just tired of seeing. That Means…
No more "boring" posts and sales copy all about you but all about what's in it for them - geared to get engagement and action...
No more "time-saping" content creation only to find nobody is interested but demand driven content that your audience wants...
And no more silence when you post but a bustling news feed that's driving revenue into your business each and every day!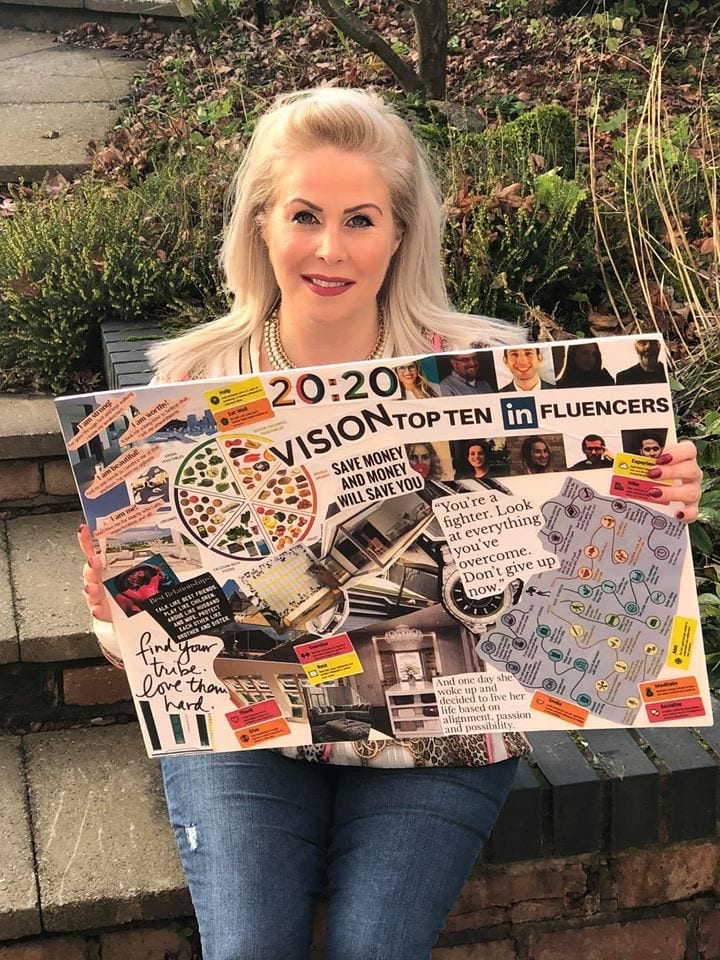 Hey! I'm Dawn, "I'm the host for this workshop and I help my clients turn their connections into clients and I focus on results driven marketing - every effort has an outcome!
I created a hugely successful LIVE Workshop, 2 years ago that includes all of the very same templates I use to write our clients and our own content strategy…and all the pages, emails, and graphics that goes along with it.
We will look at creating content from what and how to write persuasive content to how to plot it out and distribute if across your platforms and re-purposing your posts across your channels.
The aim of the course is to plot our your content strategy aligned with your business goals and we'll give you a template to complete and we will work back from each for your big events of the year to ensure you have everything planned.
It's all about structure and experience and building those all important relationships!
You will walk away with 365 days of content ready to implement into your business focused on achieving leads, sales and audience growth.
your entire content plan for a year!
You will feel empowered and have complete clarity on what and when you need to create to ensure your marketing attracts, nurtures and converts more leads, sales and profit!
This course is for you if...
Accelerate your career & boost your business
JOIN OVER 25,000 CLIENTS WHO HAVE ACHIEVED AMAZING RESULTS!
Don't take our word for it, here are just three clients who have gained huge benefit from joining BUSINESS CONSORT ACADEMY
INTERESTED?....GOT QUESTIONS?....
Call our team 0800 334 5784 or...
ONLINE MASTERCLASS - LIVE TRAINING
Content Themes & Inspiration + Posting to Achieve your Goals + The 90-Day Plan
Creating 365 days of content using the planner template
How to get your content noticed and enhance engagement
Making sure your content plan directly impacts revenue and is aligned to achieving your business goals
How to use storytelling to really make an impact on your audience
Posting with purpose - How to get a deeper level connection with your audience that ultimately generates leads
Here's what's included in the 365 Days of Content Workshop:
Content Planning templates, tools and planners! Just fill-in-the-blanks with your ideas, and go!...
it's not just tactics I will share my favourite content creation tools
and quick easy ways to overcome any tech challenges to create dynamic content that authentically drive customers for your business...
Saves weeks and months of planning and creating copy. Write everything from ads and emails to landing pages super fast using our easy to follow scripting tool...
LIVE TEACH - How to Create Your Content Strategy to Drive Leads & Profitable Customers and How to use the Perfect Posting Process to Create Posts, Emails and all your Content...
Follow the Teach with an implementing session where you can action what you've learned and get your content strategy and plan nailed + as it's live ask any questions throughout...
PLUS: You'll be using our unique vision boarding process to get creative and super clear on how your content will achieve your goals - This can be used in any part of your business too!
You'll walk away with an entire content plan that's ready for launch
BONUS I'll be covering how to build sales pages, landing pages and funnels - super quick - no tech expertise needed!!!!
All the templates required for an AMAZING content strategy are included.
Planner
Scripts
Tools
Funnels, landing Pages - Tech Free!
Everything - And it's all geared for the way your target audiences are behaving online TODAY. None of those out-dated tactics. Sounds good right?
Ready to give my 365 Days of Content Online Workshop a try? Register right here
BEST PRICE | BEST QUALITY | BEST EXPERIENCE
Our price guarantee means we promise we are 20% cheaper than any like-for-like accredited course + discounts are available for multi- delegate and courses or charity bookings.
LEARN FROM LEADING DIGITAL EXPERT - dawn mcgruer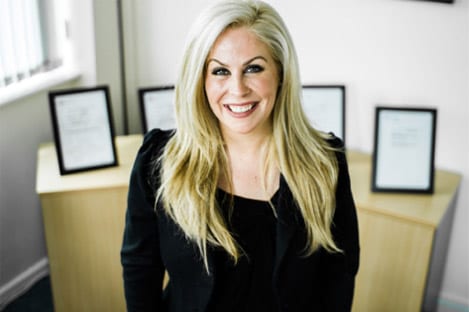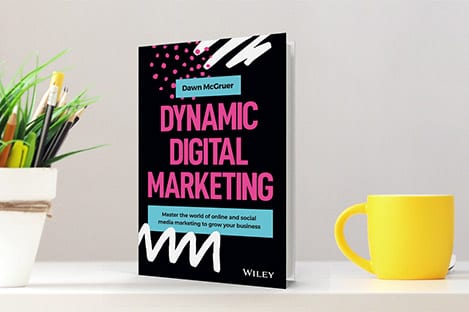 Dawn McGruer is an award-winning speaker, best-selling author, trainer, practitioner and consultant, who has become a key influencer in the world of digital marketing.
Dawn is the author of Amazon best-seller 'Dynamic Digital Marketing' (published by Wiley) & ranked #1 globally by LinkedIn for Digital Marketing.
She was named Best Female Speaker at the Professional Speaker Awards & her Dynamic Digital Marketing Model named Solution Framework of the Year.  
Dawn is founder of Business Consort - Digital & Social Media Academy, which has enjoyed 15 years of success. Her insights are in high demand & her expertise and experience has been rewarded with lifetime Fellowships with the Royal Society and CIM.
And above all else…Dawn walks the digital marketing walk! She's built an enviable 5-million-strong subscriber base from scratch, proving her credentials to lead YOU to digital marketing success.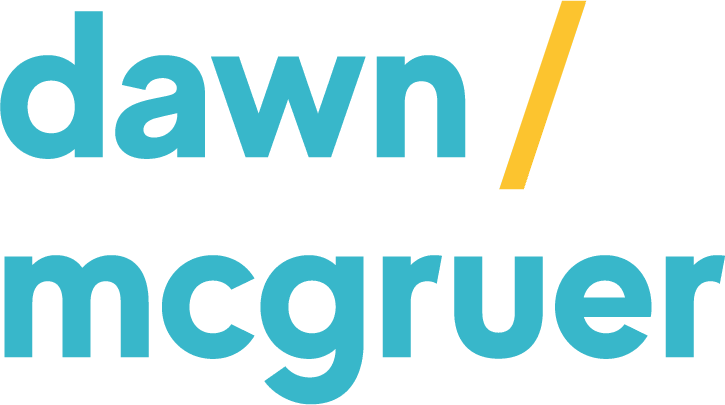 Best Female Speaker - As featured in




just some of the lovely people we work with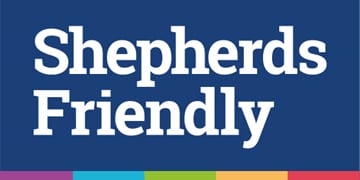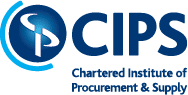 Frequently Asked Questions
How to create a plan around focused on driving leads and profitable customers
The best and easiest way to create content
How to create the perfect posting planner on the day
Plot all of your content into one easy to use planner
The best methods for content planning, creation, posting and distrubition
Targeting based on your objectives looking at volume of leads to revenue
Call to actions that convert
From our advert examples what high performing pieces of content look like and what works so you can adapt the creative to work for your business.
How paid adverts can drive leads – We will share our strategy that generates a lead every 8 minutes
How to come up with ideas for content – what types of content and media you should be using and the actual frequency of the types of content from social posting, emails, blogs, articles, lives, video – You name it we've got it covered
YES – We cover everything you need to know to really get your content wrking for you and how to use online marketing to increase visbility your business or brand as well as how to reach, attract and nurture your prospects through to profitable customers
YES - We are all about actvities as a postive learning experience requires fun, interaction and enagaging activities! Our courses are about learning and networking through empowering our clients with motivating and inspiring case studies and ideas. You will be implementing everythig you learn on the session so no more leaving a live training full of ideas that you'll never action - we will be doing a co-working session so you can get it done and create your content strategy!
Emma Mallinson, Global Marketing Product & Solutions Manager, Shell
"The training has given us the ability to lead discussions with our global digital teams within the organisation to request the appropriate support to get channels up and running.
It's also given us the know-how on building digital such skills into our communications strategy and reaching the right people".
Darius Ward, Entrepreneur 
"Dawn combined the what and how of Digital Marketing in perfect symphony.
As a result of her guidance and class training, I've become a Certified Digital Professional and secured my first 6-figure contract with a major Swiss company"
Fiona Challis - Speaker, Author, Channel Enablement & Sales Expert
"Dawn is truly outstanding to work with!
Not only was Dawn a dynamic speaker with excellent presentation skills, she has extensive knowledge and is a true expert in digital marketing and how drive new lead generation and build lasting relationships with your prospects online."
LOOKING TO TRAIN YOUR TEAM IN DIGITAL MARKETING?
Look no further!
All courses are available to be delivered to your team, at your premises.
Save 40% on delegate fees too (from £199 + VAT per delegate!)
Other courses you may be interested in
So…anything else you need to know, to get started?
Just fire away with your questions.
Our team are always here to help on 0800 334 5784!