The Consort Club Membership
The Consort Club is a business community to support growing and scaling your business through maximising digital marketing and ultimately your profits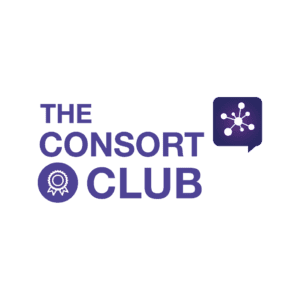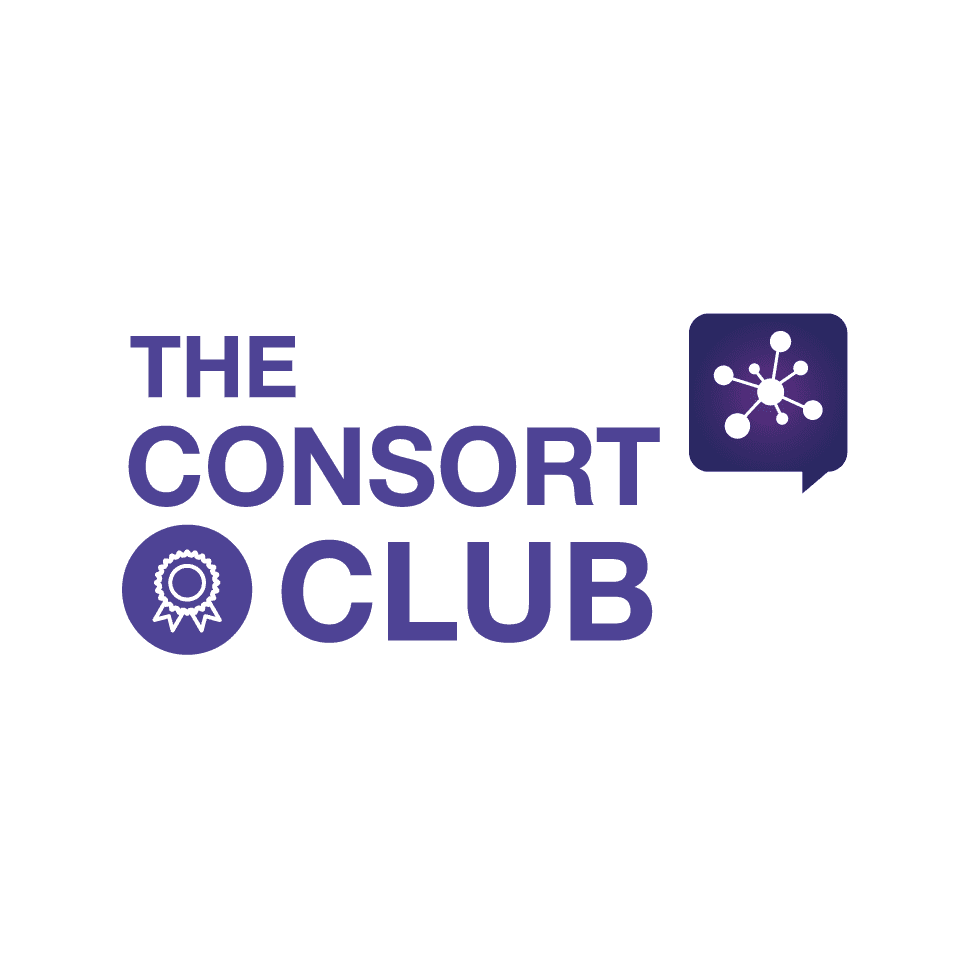 Join the Consort Club with like-minded professionals looking to develop their careers and businesses and network with their peers.
Last year we launched our Consort Club which offers individual and corporate membership
If you are looking for more 1:1 support then our VIP Mastermind Academy would be the best option as we inlcude monthly POWER HOURS which are 1:1 Sessions focused on achieveing your goals and objectives through developing a strategy bespoke for you and your business.
The main benefit is access to marketing resources such as planners, templates, checklists, audits and our strategy creation tool – we have online tools and documents that can be completed for every stage of the marketing process – these tools are guided so help include and assess critical parts of your plan with suggestions of tools etc.
We took our agency tools and created a membership that allowed teams, agencies and individuals to keep abreast of the ever-evolving world of digital marketing.
Membership Options
INDIVIDUAL - OFFER - £1 TO JOIN - then £47 + VAT / month or £497 + VAT Annually
TEAM - £147 + VAT up to 5 team members or £297 + VAT a month for up to 10 - From as little as £1 a day per member!!
CLUB BENEFITS – Individual or Team Membership
Private Facebook Group – Network with other businesses and like-minded professionals and access our inner-circle of contacts and experts
Resource Vault – Digital Planning & Strategy Templates + Tools, Resources such as Key Dates & Awareness Dates Planners, Guides and Checklists
Weekly Tips – We share a Tool, Tactic or Tip every Tuesday
LIVE Q & A - Coaching & Mentoring Sessions every Thursday
Monthly Online Masterclass – Online Training covering the latest topics (March Facebooks Ads Strategy) – Recorded and added to each members learning portal (view demo)
VIP Guest Tickets - Attend our Quarterly 1-Day Workshop Style Events (Manchester and London)
CIM Accredited & Certified Online Fast Track Course – Covers 8 Powerful Ways to Marketing Your Business Online
Dawn McGruer's Best Selling Book – Dynamic Digital Marketing
Membership Pack - Includes Consort Club note book + planner...and more!
CPD (continuous Professional Development) Eligible for any professional Institute that requires CPD proof
This community was founded to help businesses and their teams master online marketing and social media to ensure their marketing is a revenue generator for the business...driving profit not draining it!
CONSORT CLUB BENEFITS - WORTH £8K A YEAR!
Our Monthly Masterclasses are FREE to Consort Club Members (Normally £97 + VAT each) cover the latest hot topics in digital marketing focused on reaching, attracting and converting your audiences and social media connections into clients. (Worth £1164)
We will also invite you as our VIP Guest to attend quarterly Events (Normally £97 + VAT each) - These workshop style events offer the opportuity to network and develop your digital skills. (Worth £1164)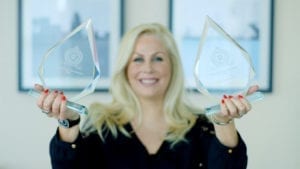 FREE copy of Dynamic Digital Marketing #1 Best-Seller written by our Founder and Club host Dawn McGruer - Multi-Award-Winning Digital Marketing Speaker, Author & Trainer with over 15 years + experience in the ever-evolving world of digital marketing. She is a key influencer, ranked #1 on LinkedIn globally and has over 5 million subscribers (Normally £23.99)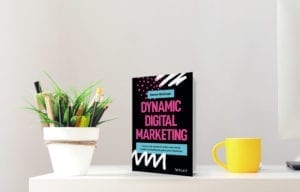 Get instant access to our signature - Award-Winning Online Fast Track Course (Certificate on completion) which covers 8 powerful ways to market your business online - CIM Accredited (Worth £597)
Private Facebook Group where we host LIVE Weekly Q & A + POWER HOUR coaching & mentoring sessions as well as weekly tips
Normally £497 + VAT each (Worth £5964)
Resource Vault - Possibly the most valuable asset for Consort Club Members - Our templates, planners and tools are designed to help you audit and create your business strategy and these are the exact resources we use in our digital agency and in particular the guided online tools make creating the plans using marketing frameworks easy - We guide you through each step, you enter your information and we output the plan ready to start implementing - We prsent each section in an easy to use structure! (PRICELESS!!!)
Access to Dawn's inner-circle, contacts + panel of experts
MINIMUM 3-MONTH MEMBERSHIP TERM - 30 DAYS NOTICE TO CANCEL
Join the interactive session or watch the recorded version which is automatically added to your state-of-the-art Online Learning Portal
Attend 4 x FREE VIP Events covering all the latest topics of online marketing and social media to grow your business in London and Manchester
Instant access upon joining the Consort Club to our signature Fast Track Course - 8 x modules covering powerful ways to market your business online.
CIM accredited (CPD eligible) & Certified
FREE copy of Best-Seller Dynamic Digital Marketing Book (Includes checklists and tools) Hard Back
Resource library & private facebook group
Free Tools, Planners, Templates & Checklist in our library and online workshops + LIVE weekly Q & A with Mentoring & Coaching and accountability
VIP Membership Pack
(Note Book + Planner)
New member content added each month
Min. 3-Month Membership Term
From: £47.00 / month with 1 month free trial and a £1.00 sign-up fee
Frequently Asked Questions
The Consort Club is a business community to support growing and scaling your business through maximising digital marketing and ultimately your profits. The perfect way to develop your digital skills with no upfront fees but simple monthly payments which package all the elements you need to grow your digital skills!
JOIN OUR MEMBERSHIP CLUB like no other! – Where like minds meet to master the world of online and social media marketing to accelerate your success and boost your business.
Free Monthly Online Masterclasses
Free VIP Guest Events x 4 a year
Private Facebook Group
Instant Access Fast Track CIM Accredited Course + Certificate
Coaching, Mentoring, Accountability & Implementation Support & Guidance.
YES – A big benefit you gain from joining the Consort Club is mixing with other business owners, marketers and entrepreneurs who are all striving for a common goal of generating more leads, sales and ultimately profit.
So not only can you network online in our private Consort Club Members Group we also host events every quarter in London and Manchester with networking opportunities too.
YES – Every new member gets instant access to our signature Fast Track Course upon joining + you get access to LIVE monthly masterclasses each adn every month and if you can't make the date and time never fear because we have got you covered and will automatically add the replay to your learning portal!
It is all very well teaching new digital skills but the proof is in the implementation and moving towards achieving your goals so our Consort Club Group has everyhting you need to stay on track.
#MotivationMonday: Motivation Mindset Tip to get your week off to a flying start!
#TipsTuesday – Weekly Tips Video to Developing Your Digital Skills + Worksheet – Learn a new digital marketing tips, trend, technique or tool each week!
#WowWednesday Monthly Special Guest who we will be sharing their success strategies
#TurboThursday LIVE Weekly Q & A with Dawn to help you enhance your performance, productivity and profits!
#FeedbackFriday Club Members share their progress, breakthroughs and success stories so the group can celebrate your achievements
Access to expert advice direct from Multi-Award-Winning Digital Speaker, Author & Trainer: Dawn McGruer FRSA FCIM providing support around maximising digital marketing profits to scale and grow your business
Feedback and advice on YOUR campaign ideas & improvements
YES – As a Consort Club Member you get automatic 20% discount on all of our services but if you recommend and refer someone then we will reward you too - Our Affiliate Scheme is available to join Free of Charge and Pays an average of £150 per referral - We pay 10% for each and every referral you send our way!
£1 to JOIN (First Month FREE then £47 pm)
BEST PRICE | BEST QUALITY | BEST EXPERIENCE
Our price guarantee means we promise we are 20% cheaper than any like-for-like accredited course + discounts are available for multi- delegate and courses or charity bookings.
Are you a digital superhero?