Facebook Ads & Audience Accelerator Programme
£1997 + VAT or £399 + VAT x 6-Months
Facebook Ads 'DONE with YOU' Accelerator Programme:
LIVE Coaching & Mentoring + Instant Access Course
Facebook Ads 'DONE WITH YOU'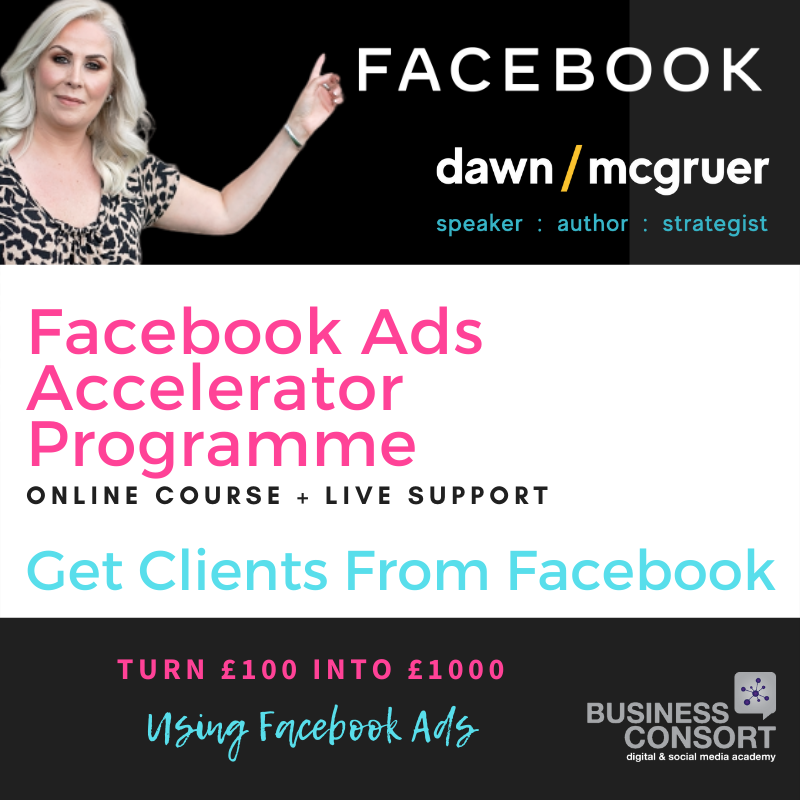 Frustrated with Facebook Ads?...Want to understand how to use ads to generate profits...not drain your resources?
Why not learn how they work, so you can run your own! Or train your team and stop holding your business back.
We'll write, set-up & launch winning Facebook™ Ads with You...
You could be generating a steady flow of leads that convert to customers each and every day.
Learn How to Become a Facebook Ads Master with this 6-Week 'Done with YOU' Accelerator Programme
🔥 £5000 Worth of Bonuses 🔥 Pay Upfront SAVE almost £200: £997 or 6-Month Payment Plan £397 / month
(All prices + VAT)
COURSE SUMMARY & BENEFITS
FROM YOUR TRAINER DAWN MCGRUER
create killer facebook ads that convert + audience building strategies
If you could turn £100 into £1000...would you say YES?
Your Ads should be reaping a return on your investment – NOT draining your cashflow. And the good news is we can show you exactly how! Not just the strategy but practical step-by-step demos, using our own real-life case studies.
And you'll never need to build Ads from scratch again! Use our Ads Framework to create your Ads template and repeat the process, over & over.
We'll cover the important pitfalls to avoid too – like getting your audience wrong – and insider tips, to get your Ads working!
Are you ready to make the most of Facebook Ads?
THE PROBLEM...
Facebook Ads sound great, don't they?! Within minutes you can reach more of your audience, get more leads + convert more customers = more profit!
BUT has this idea actually turned into reality for you? Or have your Ads been costing you money, rather than generating profits for your business?
Maybe you've tried Ads before – but got the wrong people. Or they didn't convert into actual cash sales. Or maybe they flopped from the beginning, not even getting you a single lead!
THE SOLUTION
It is knowing the step-by-step process to get BIG results on social media. And having the support, feedback & advice you need, along the way, to guarantee your success!
You could hire an ad agency for £3000 + or do it yourself and hope for the best but imagine having someone to doing it with you...that is exactly what we will do.
WE'LL WRITE, SET UP & LAUNCH WINNING FACEBOOK™ ADS WITH YOU…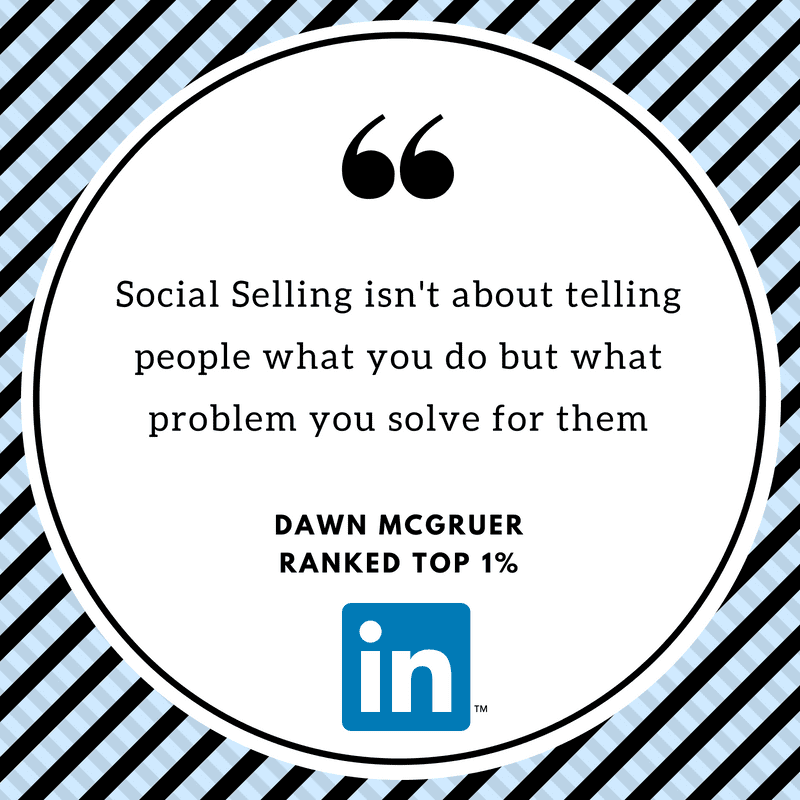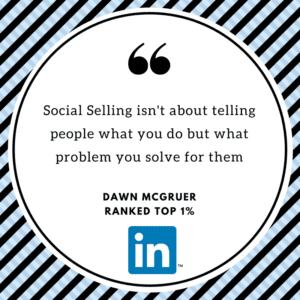 MENTORING & SUPPORT
Having a mentor like Dawn, someone who has actually achieved success with Facebook Ads (and actually practices what they preach every day!!!) to show you the way is key to achieve your own goals. She can help you avoid any pitfalls, overcome challenges and constantly give tips to improve keeping you motivated!
Unlike ANY other course we are aware of this is the first of it's kind - Facebook Ads DONE with YOU means we will take you through the 3 steps to getting your ads running;
🔥 Your Audiences Built

🔥 Your Ads Live
DONE WITH YOU
We will host LIVE Sessions so you can look over the shoulder of Dawn as she does live set-up's and demos as well as hot seats to review your own ads from account issues, to reviewing copy and captions and results and suggest areas to improve. You can join her on LIVE ad set up sessions where she will focus on tech and account set-up, audience targeting and actually creating winning ad copy and creative.
The biggest problem with courses is bridging the learning aspect to implementation but that's exactly where we have you covered. We will be that bridge and will be with you every step of the way so if you hit an obstacle we can quickly get you passed it. Dawn can literally look at ads and see issues or aspects that may cause them to under-perform so you don't need to worry about wasting ad spend.
PLUS she has a strategy that you can use just £5 a day so no need to panic about huge ad spend budgets!!!
LEARN FROM AN INFLUENCER
Dawn's created huge visibility & influence on Facebook, driving £millions in sales.
She's a Speaker, Trainer, Best-Selling Author & Digital Influencer (ranked in the top 1% on LinkedIn!).
But above all else…Dawn walks the walk! She has over 5 MILLION subscribers worldwide, generating 100% of the leads in her business through the strategies she teaches.
As well as being an avid art, wine & animal lover
Within 10 minutes with Dawn, I realised I was doing my Facebook ads all WRONG!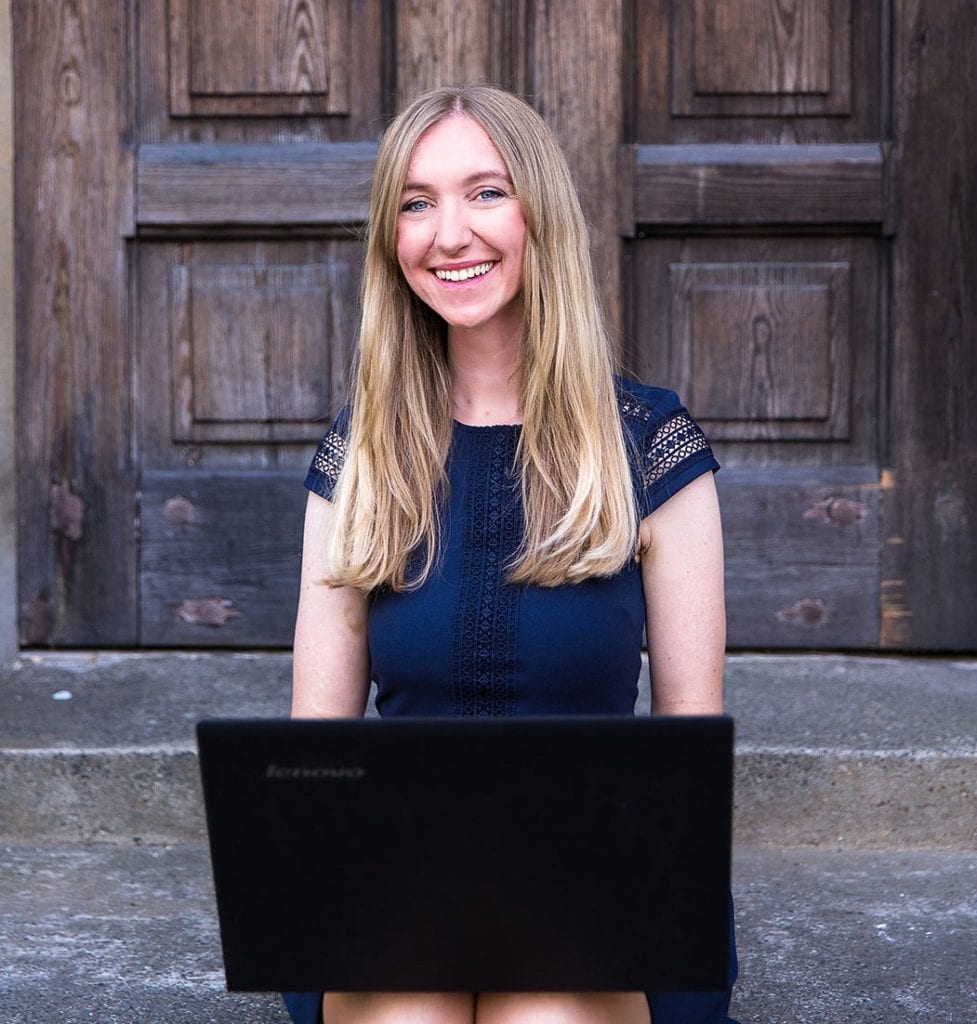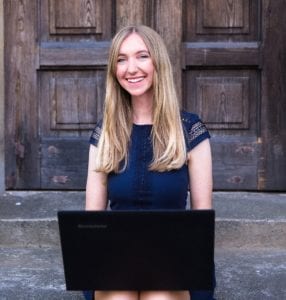 It was no wonder I was wasting money & not seeing results. Dawn taught me see my ads strategy in a whole new way. Why targeting the way I was always told - based on age, location & interests - wasn't really converting (but costing me a fortune). Now, following the strategy & simple steps Dawn gave me, it makes way more sense! Building & retargeting a warm audience, who are actually interest in me & my business. Thanks so much Dawn, for all your help. Only wish I'd learnt this from you a long time ago
Laura McDouall - The Copywriting Project
OUR RESULTS ARE TESTIMONY TO OUR TRAINING
Our Ads generate a lead on average every 8 minutes!
Each month, we invest around £10,000 in Ads for just one of our courses. And get a return of £99,920 - A whopping profit of £89,920!
That's a 899% Return on Investment!!!
But you DON'T need a huge budget, to start seeing huge results.
PLUS we only pay for results for our Ad campaigns. We get brand awareness and vast reach for FREE & only pay for a lead or a client.
Our Ads don't cost us money. They are our key source of customers in our business. And all our marketing contributes to our profitability - not our costs.
So if that sounds like strategy you'd like to adopt…then this is definitely the course for YOU!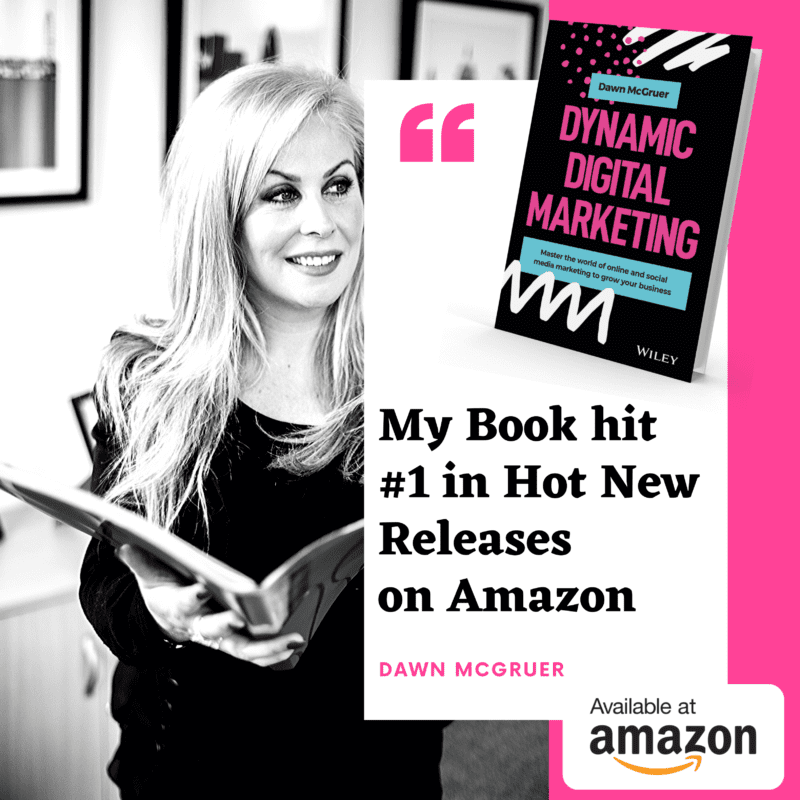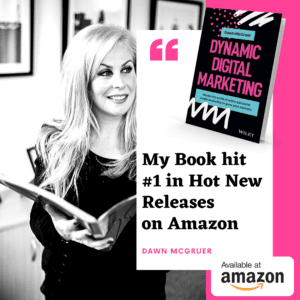 She has an enviable network across all digital channels which has helped her amass over 5 million subscribers.
She proactively uses Facebook every day and has generated huge visibility and influence on this network as well as driving over a million in sales from just this one channel.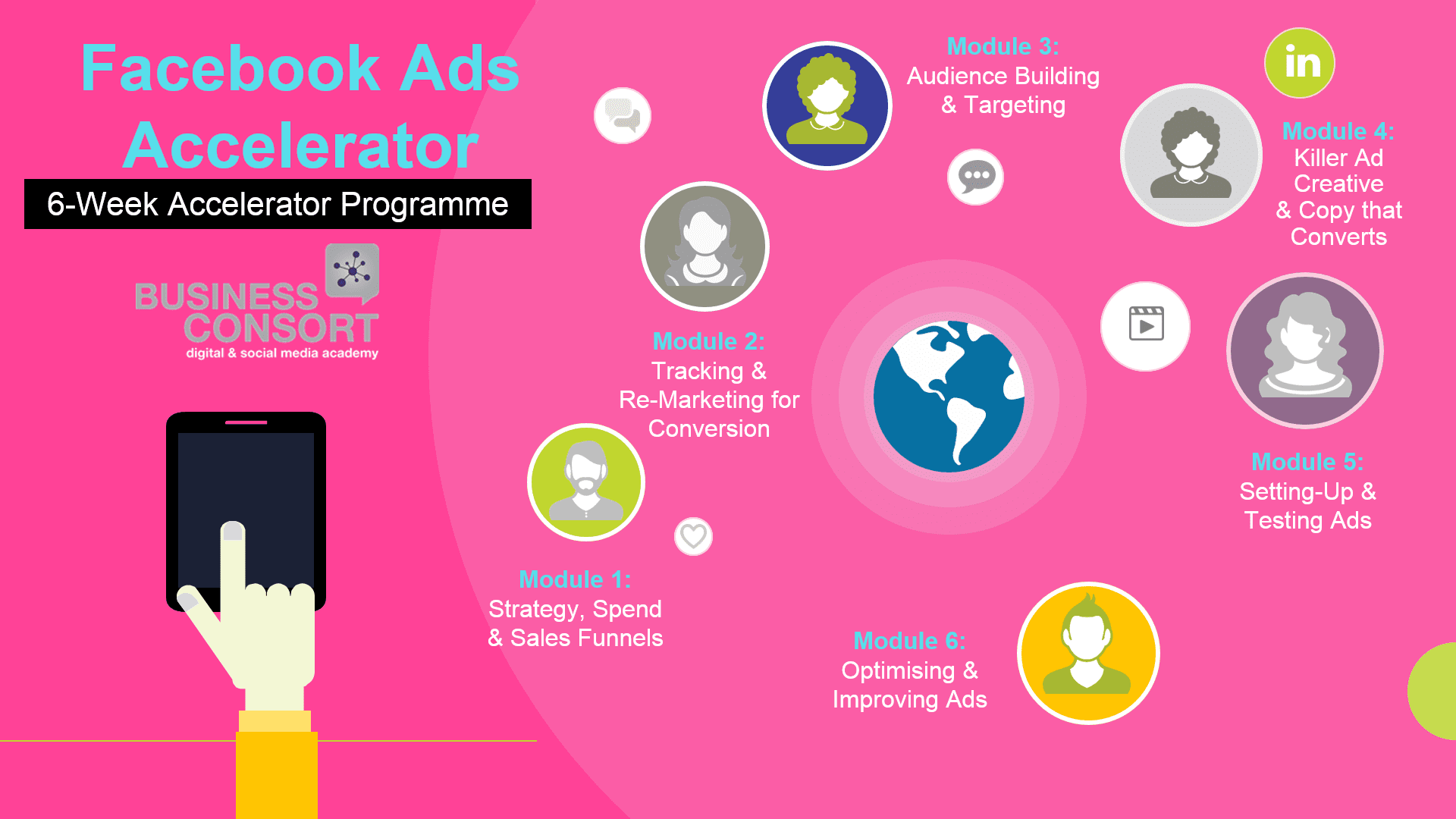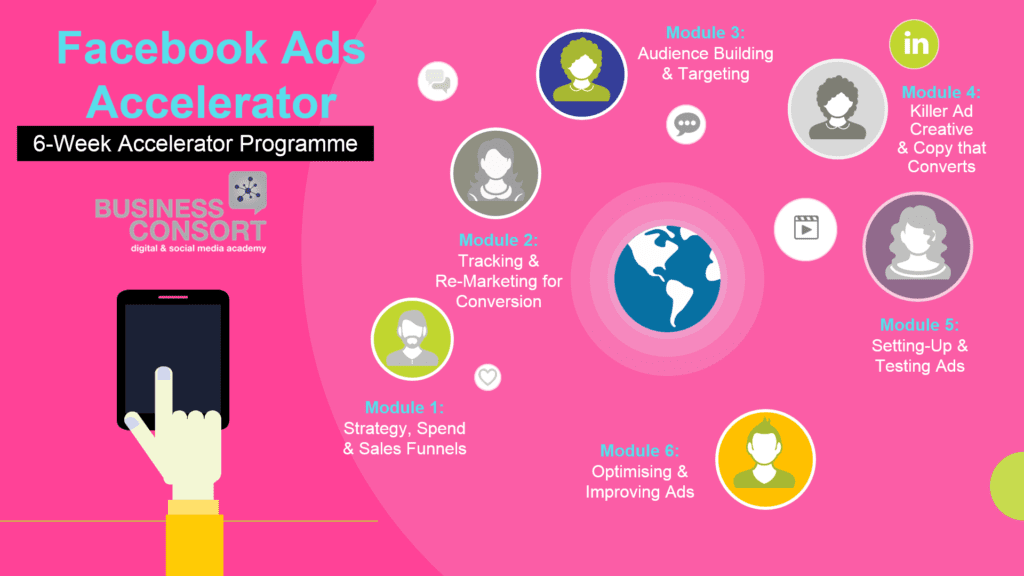 HERE'S WHAT YOU GET
£5000 Worth of Bonuses
Review & Revise Session with Dawn in Small Groups looking specifically at your strategy and ads (WORTH £997)
LIVE 'FAST TRACK' Facebook Ads Coaching Call
Hot Seats & Demos focusing on getting your Ads LIVE - These run every monthly
Then you can do a deeper dive using our 6 x Online Modules with Activity Worksheets + Case Studies - In each session, we'll walk through demos and worksheets to support you.
Introduction & Facebook Ads Overview & Essentials – the instant-access Introduction Modules, to get you started fast!
Module 1 - Facebook Ads Strategy, Spend & Sales Funnels (email automation & landing pages)
Module 2 - Pixel for Tracking & Re-Marketing for Conversion
Module 3 - Audience Building & Targeting
Module 4 - Creating Killer Ad Creative & Copy that Converts
Module 5 - Setting-Up & Testing Ads
Module 6 - Optimising & Improving Ads
And all sessions will be accessible in your learning portal (watch again at any time!).
PRIVATE SUPPORT GROUP
PLUS you'll get access to the Private Support Group, for feedback & advice from Dawn.
You will have access directly to Dawn in the group where she'll be sharing quick tips, tools, techniques and trends across Ads to keep you motivated and up to speed on any changes that may impact your own ad performance. PLUS she'll be hosting LIVE Q & A's every month so she can support you with any queries around testing ads and to help deepen your learning!
This isn't just a course it's an end to end support system - Dawn will personally help you construct the right strategy specifically for your business - She will focus in on the key factors for success which are who will you target, what will you advertise, how will you do that (the exact process) and the why (is you proposition compelling enough for your audience to take action and does you sales page actually SELL!)
You will get feedback and advice at every stage of your journey - Before your Ads even go live you'll have best ever chance for success because Dawn will also review all your copy and creative for your ads and suggest any tweaks to enhance your conversion. You'll have all the support you need to get your Ads live and reaping results!
This course is part of our 'Done with YOU' courses which means you will have lifetime support and access to our Support Group where we keep you up to date with the latest news, views, tips, trends and insights on the world of digital marketing.
This means we will be your guiding mentors and coaches in the world of online marketing so we can help you implement what you learn and provide advice and guidance on all campaigns etc you are working on to start, scale or grow your career or business.
The Accountability & Support Group is where we will help YOU work through any stumbling blocks & share your wins! And we'll:
Embed what you've learned + review results
Learn tactics to accelerate your success, get quick wins + overcome any challenges
Develop your strategy for your business goals
Improve your Ads
Attract your ideal clients
Generate leads & convert connections into paying customers!
THIS IS FOR YOU IF YOU WANT TO:
Get BIG results from your Facebook Ads
Attract your ideal clients + convert them into customers
Get a steady flow of quality, profitable leads into your business
Dramatically increase your online visibility
Stop wasting time and money on Ads that don't work…
Optimise your ROI and make more MONEY!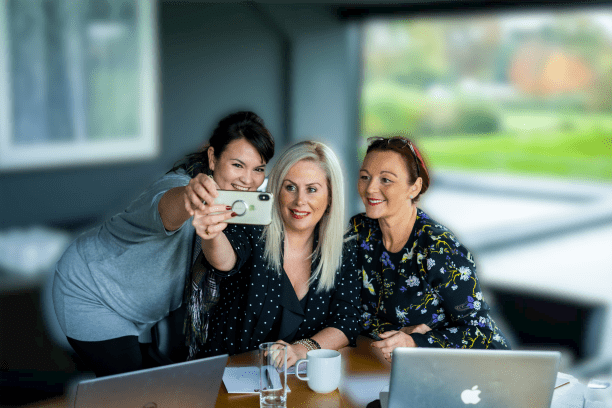 🔥 🔥 £5000 Worth of BONUSES 🔥 🔥
#1 Review & Revise Session with Dawn in Small Groups looking specifically at your strategy and ads (WORTH £1497)
#2 LIVE Fast Track Your Facebook Ads Coaching Calls (Worth £997)
#3 Copywriting Masterclass with the one and only Laura McDouall - Instant Access in Your Learning Portal (Worth £597)
#4 Audience Building Masterclass…with the incredible Shaa Wasmund MBE - Instant Access in Your Learning Portal (Worth £997)
#5 Marketing Made Easy Bundle - The Ultimate Resource for Marketers (Worth £597)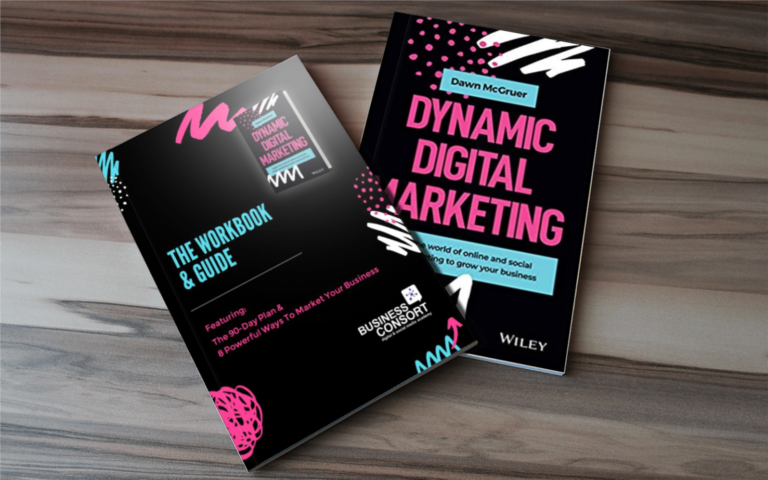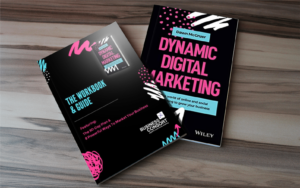 Best-Selling 'Dynamic Digital Marketing' Book delivered to your door
100 x 'Done for YOU' Social Media Templates
Key Dates & Awareness Planner
90-Day Marketing Plan & Workbook
Content Planner (Trello Board)
Copywriting Swipe File - Ready made social media posts - Just complete the blanks, paste and publish!
YOUR INVESTMENT
Pay Upfront & SAVE almost £200: £997 or 3-Month Payment Plan £397 / month…Includes a whopping £5000 WORTH of Bonuses
*All prices are + VAT 
INTERESTED?...GOT QUESTIONS?...
Call our team 0800 334 5784 or email us [email protected]
generate leads from Facebook while you sleep
Facebook Ads are hugely under-utilised in business as powerful lead generation tool - We generate leads and convert new customers every single day of every single week just by spending just 10 minutes a day optimising our ads!
This course is for you if you...
Want a steady flow of leads coming into the business that convert into clients
Want to make the most of Facebook Ads as a lead generation tool
want to increase your online visbility, influence and establish yourself as an expert in your field
Accelerate your career & boost your business
JOIN OVER 30,000 CLIENTS WHO HAVE ACHIEVED AMAZING RESULTS!
Don't take our word for it, here are just three clients who have gained huge benefit from joining BUSINESS CONSORT ACADEMY
Module 1: 3S's Success Formula ™
Strategy, Spend & Sales Funnels -The 3's Formula™ 
Learn how to develop a strategy to achieve your business goals
Calculate Ad Spend to Generate BIG Profits - We will cover the Maths of Selling and working out the perfect ROI for your specific business!
Creating Killer Ads that Convert not only rely on creative, copy, targeting and lead generation but having a solid nurture sequence is critical to Ad Success to actually turn them into paying customers - A key part of the Ad Training covers the creating Sales Funnels and email automations
Module 2: The Reach & Remarket Rule™
Tracking & Re-Marketing for Conversion - The Reach & Remarket Rule™
Tracking - Ensuring you have an end to end view of how well you are reaching and converting leads and customers is key so we will take you through the fundamentals needed to automatically track and see your results and return on investment in a easy to understand snapshot view
Remarketing - Targeting cold audiences will never have the same results as remarketing to an audience who are already engaged in your brand, business or content so we'll show you how to keep your audience hooked on you and keep you on the radar so that when they are ready you'll be there are the right time and place to convert them!
Conversion - It is all well and good getting leads but you need to convert them into paying customers but the key to a great ROI in ads is when you only pay for results. You want brand awareness and content engagement for free and only pay when someone completes a sign-up or sale and we will show you how to capitalise on this amazing opportunity!
Module 3: The Behavioural Boost Strategy™
Audience Building & Targeting - The Behavioural Boost Strategy™
For many years one of the most solid and effective strategies has been geared at delivering content at a time, place to match demand - We'll cover behavioural marketing strategies to target consumers interested specifically in you, your brand and business not just a topic or demographic you THINK might be interested in your products and services
Pay for results and get brand awareness for free - This module looks at building an audience to remarket to instead of targeting cold audiences using static demographics and vague interest categories.
Module 4: The B.O.O.S.T Brand Builder™
Killer Copy That Converts - The The B.O.O.S.T Brand Builder™
Creating killer content – From writing powerful copy to creating the creative for your ads as well as to learning the best attention grabbing format and style for your ads!
A campaign has never been just one advert so we will look at aligning the customer journey to copy that converts at different stages of the sales cycle
How to drive endless inbound leads to your business!!
Module 5: The 3T's - Tried, Tested & Templated™
Setting Up Ads for Success - The 3T's - Tried, Tested & Templated™
This module address the detail behind ad set-up with demos and step-by-step ad template and structure
Testing is critical in as success so we will cover the order or variables to text from copy, creative, audience, format and call to action etc - Ready for the winner to take centre stage in your social ads strategy
Improve, optimised and automate Ads - The 3R revolver - review, rinse and repeat!
Imagine having leads flowing into your business each and every day - Simply spending time optimising and tweaking the level of success to make more profit but save time and money

Automated ads that run day in - day out are the key and perfecting the lead flow and conversion strategies - This is where we really look at the numbers and how to improve ads - demystifying the stats and turning these into actions for improving conversion.
BEST PRICE | BEST QUALITY | BEST EXPERIENCE
Our price guarantee means we promise we are 20% cheaper than any like-for-like accredited course + discounts are available for multi- delegate and courses or charity bookings.
LEARN FROM LEADING DIGITAL EXPERT - dawn mcgruer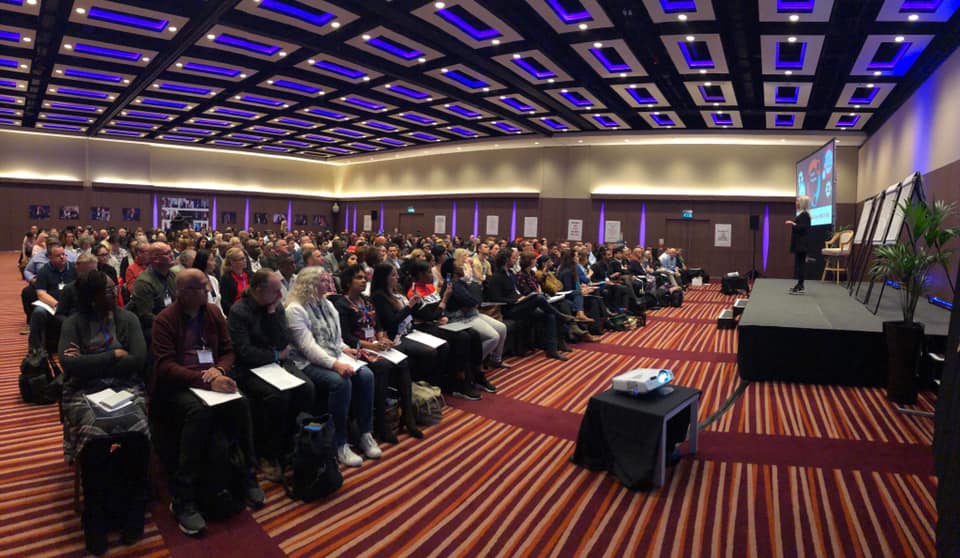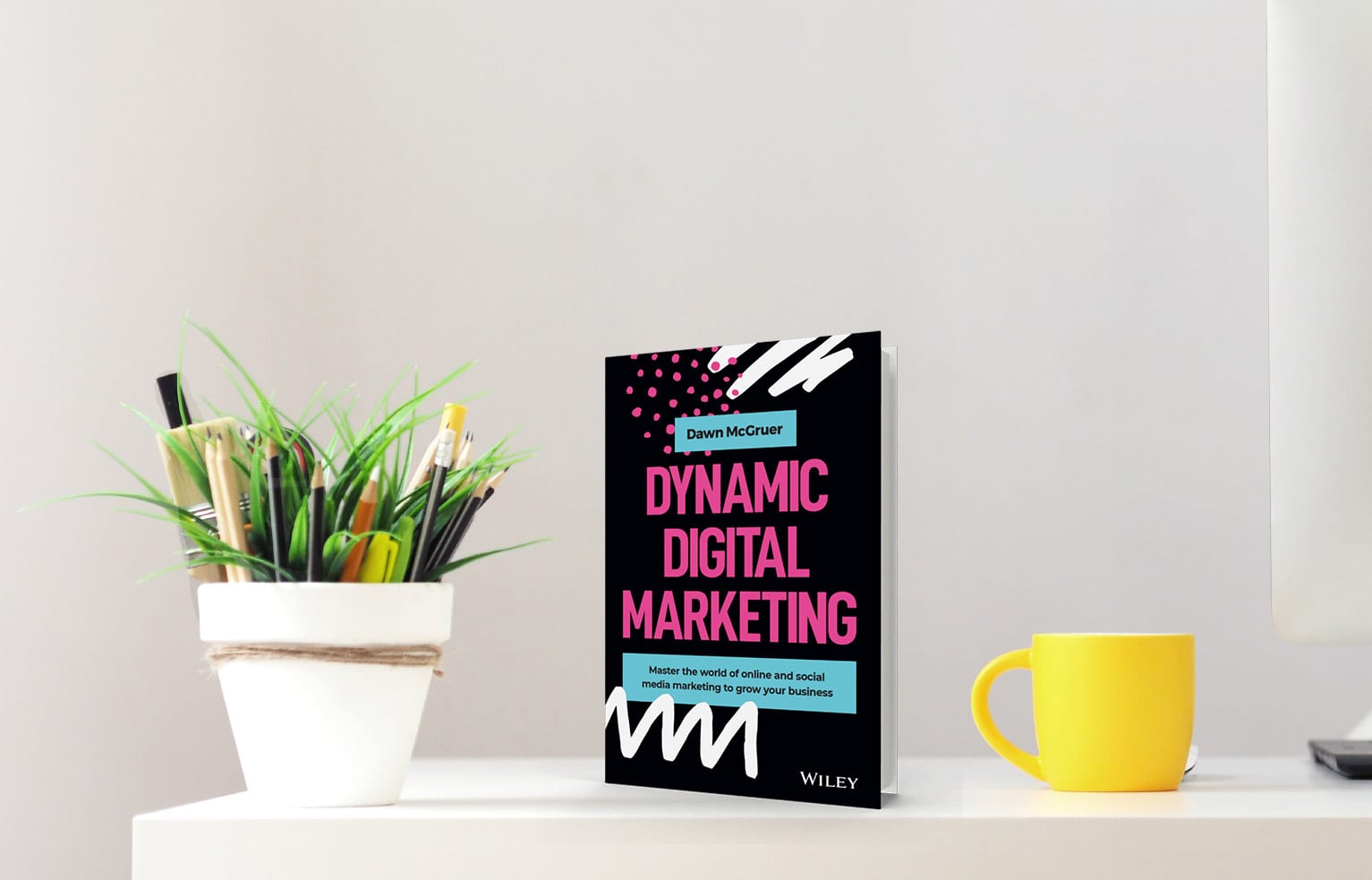 Dawn McGruer is an award-winning speaker, best-selling author, trainer, practitioner and consultant, who has become a key influencer in the world of digital marketing.
Dawn is the author of Amazon best-seller 'Dynamic Digital Marketing' (published by Wiley) & ranked #1 globally by LinkedIn for Digital Marketing.
She was named Best Female Speaker at the Professional Speaker Awards & her Dynamic Digital Marketing Model named Solution Framework of the Year.  
Dawn is founder of Business Consort - Digital & Social Media Academy, which has enjoyed 15 years of success. Her insights are in high demand & her expertise and experience has been rewarded with lifetime Fellowships with the Royal Society and CIM.
And above all else…Dawn walks the digital marketing walk! She's built an enviable 5-million-strong subscriber base from scratch, proving her credentials to lead YOU to digital marketing success.
Best Female Speaker - As featured in




just some of the lovely people we work with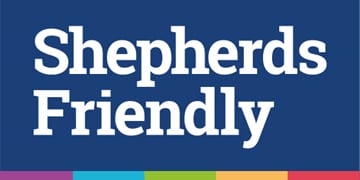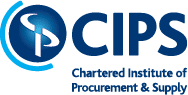 Frequently Asked Questions
How long can I access the course?
You get your instant-access Introductory Modules as soon as you sign up. 
Plus you'll get access to the live session replays & resources for a full life!
Does it matter what level of experience I have using Facebook Ads?
NO! Whether you know your way around Ads manager; have dabbled in the past or are starting Ads for the first time…
We'll work through the full strategies, from the ground up. And with all the support you need – including the bonus Fast Track Your Ads Workshop, to get your Ads set up – you'll be set up for Ads success!
Do I need a big FB Ads budget, to make the most of this programme?
NO! The strategies you'll learn work for all businesses – whatever stage you're at & whatever level of budget you have available.
So even if it's just £5 a day, you can get started & implement what you learn. And then re-invest all your lovely profits, back into more Ads!
Is this course accredited by The Chartered Institute of Marketing?
YES – We are a CIM study Centre and this course is accredited under the CPD programme and you'll receive a certificate upon completion and you can also add this achievement and accolade to your social profiles to showcase your skills.
Emma Mallinson, Global Marketing Product & Solutions Manager, Shell
"The training has given us the ability to lead discussions with our global digital teams within the organisation to request the appropriate support to get channels up and running.
It's also given us the know-how on building digital such skills into our communications strategy and reaching the right people".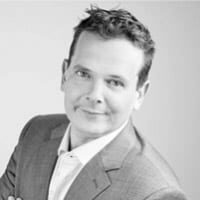 Darius Ward, Entrepreneur 
"Dawn combined the what and how of Digital Marketing in perfect symphony.
As a result of her guidance and class training, I've become a Certified Digital Professional and secured my first 6-figure contract with a major Swiss company"
Fiona Challis - Speaker, Author, Channel Enablement & Sales Expert
"Dawn is truly outstanding to work with!
Not only was Dawn a dynamic speaker with excellent presentation skills, she has extensive knowledge and is a true expert in digital marketing and how drive new lead generation and build lasting relationships with your prospects online."
YOTPO REVIEW PLUGIN IS DEACTIVATED - PLEASE ACTIVATE
Other courses you may be interested in
So…anything else you need to know, to get started?
Just fire away with your questions.
Our team are always here to help on 0800 334 5784!