Description
Promote Your Business Effectively Online – Get Results in Just 30 Days
30-Day Fast Track Programme working directly with me to generate more leads and customers for your business – Guaranteed results within 30 days!
If you are keen to kick-start your digital marketing then work with me to develop your own bespoke 30-day digital marketing plan.
Want to kick start your digital marketing?
Join our 30-Day Fast Track Programme with Founder and Multi-Award-Winning Digital Speaker, Author & Trainer.
Dawn McGruer FRSA MCIM – Founder of Business Consort  – Digital & Social Media Academy, Awarded Best Female Speaker – The Professional Speakers Awards 2018 & Best Solution Framework for Digital Marketing Model taught at our Digital Academy – Learn More and Ranked #1 Globally By LinkedIn for Digital Marketing – LinkedIn Profile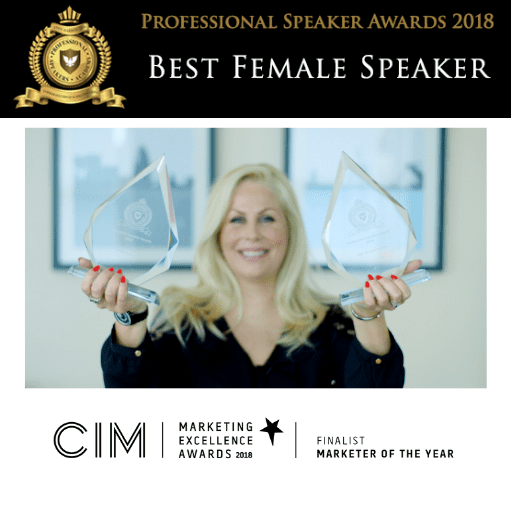 This is the first time Dawn has ever worked 1:1 outside our digital agency but we had so many people ask me to work with Dawn to help them get the best from their digital marketing we just had to put a programme together that is not only affordable but guarantees an amazing return on investment.
How does it work?
Sign-up and our team will send you your welcome email
Access our online 30 Day Kicks tart Programme portal which has some instant access content to get you focused on the best channels and strategies for 2019.
Then you'll book your Power Hour which is your 1:1 strategy session with your very own digital marketing consultant. In this hour you'll put together your very own bespoke 30-day digital marketing plan.
We'll keep the momentum going with LIVE and interactive strategy sessions coaching and mentoring you through getting the best from your digital marketing.
What do you get?
Online Digital Marketing Essentials (1-year access) – Certificate at the end – Accredited by the CIM
LIVE Weekly Strategy Sessions in our Private Facebook Group
1 x Online Power Hour 1:1 with Dawn – (60 Mins Love & Interactive Video Session – We'll record it for you too to refer back to)
Bespoke 30-Day Digital Plan – On the call we will work with you to get a clear and achievable plan in place
Certificate at the end – Accredited by the CIM – Upon Successful Completion of the 30-Day Fast Track Programme
After you complete the programme you will have the option to continue through joining The Consort Club which offers 2 levels of membership to continue to coach and mentor you to maximise your digital marketing results.
I am really excited about this as I love putting together plans to develop businesses – Get your 2019 off to a flying start – Join the programme now!
Got questions just drop me us an email or Book Strategy Call