Description
2-Day Face-to-Face Intensive Search & Content Marketing Training Course
Our fast track search & content media marketing course for business hosted in Manchester is ONLY £749 + VAT  
Option to upgrade to the Specialist Diploma in Search Marketing for £500 = £1349 + VAT!
View the Specialist Diploma in Search Media Marketing 2017 Brochure & Syllabus… 
2-day intensive course – Includes certification as the course is accredited by The Digital Marketing Institute, course materials, unlimited after course support, all refreshments and lunch on both days.
We offer all delegates the option when booking their place on the 2-day face-to-face search & content marketing course the opportunity to achieve this professional, worldwide recognised qualification by simply upgrading to progress onto studying the diploma through our online learning community at an extra cost of £500*

This course covers the aspects of search & content marketing that would be required in any sales, marketing or business development role in today's business world!
It is ideal for current digital marketers to take their knowledge to the next step and is ideal for those already involved in digital marketing in the commercial sense.
Who should attend?
The course will suit anyone who is involved in search or content marketing, either in-house or agency side. It is ideal for those who are comfortable with using social media but need to develop a more strategic approach to increase the results from their efforts.
Who is the course for? This course is designed for those wanting to work in marketing or marketing professionals who want to specialise knowledge & understanding of what digital marketing is & how it relates to the marketing industry & turn that knowledge into successful marketing strategies.
No matter what your role in the company you will benefit from gaining insight into today's digital arena. 
Course Level: Suitable for all levels
Upon completing the 2-day course you will be at a masterclass level which means you could practically implement anything you have learned in a commercial role whereby search & content marketing is required.
If you decide to upgrade to follow on to study the DMI Specialist Diploma in Search Marketing you will achieve first level degree level (level 5 equivalent) as an accomplished social media marketer who could implement, run and manage a social media marketing team and run any complexity of online social media marketing campaigns at a senior level.
You will have the opportunity to gain skills and knowledge to understand the fundamental planning concepts for an online search or content campaign as well as key factors in implementation, measurement and evaluation of successful campaigns.
Overview
This course will provide the expertise to create, manage and implement advanced search marketing strategies. You'll understand the significance of key campaign metrics, perform analysis and optimisation of campaigns to increase conversions, and generate insightful reports to satisfy boardroom level stakeholders in your search marketing campaigns.
What will the course cover? 
Google reaches 90% of the world's online audience so if you aren't appearing in search results for your keywords and phrases you are missing out on a huge potential of new leads and business.
Learn how to plan, execute and measure an effective search marketing strategy to help any business rank higher in search engine results and get found faster by quality prospects.
Day – 1
SEO Masterclass – You will learn about how to dramatically increase your businesses online visibility and exposure. We aim to demystify search engine optimisation and address easy and practical ways your business can dominate search engines.
Course aim: This course offers practical guide to getting the most from increasing your exposure in search results using the latest techniques, tools and best practice with the aim of dramatically increasing lead generation through using proven SEO strategies and ultimately increase your business profits.
3 key objectives;
Increase your awareness of what SEO is and how it works
Learn how to implement your own SEO strategy
Identify quick wins and determine the elements needed to succeed in achieving longer term goals
Day – 2 
Writing for the Web course is ideal for businesses as well as Agencies who are involved in creating content for the web such as web pages, blog, online PR, articles, brochures, guides, landing pages, emails & whitepapers.
3 key objectives;
Developing online copy that sells and persuades readers
Writing copy that is SEO friendly and can be seen by search engines to ensure it displays in search results for relevant keywords
Design and layouts of copy for websites, landing pages, blogs, Online PR and all promotional and marketing materials
This fast track and extremely intensive course is the perfect platform to go onto attain one of the most in demand qualification by employers which is the DMI accredited digital qualifications such as the DMI Specialist Diploma in Search Marketing.
Where is the course venue? Manchester City Centre
Business Consort, Lowry House, 17 Marble St, Manchester M2 3AW

Situated in the heart of Manchester's business district between King Street and Market Street – Off Spring Street a short walk from Piccadilly Station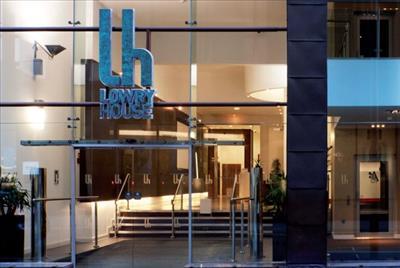 Hotels nearby: Our venue is on Marble Street which is in the centre near Primark and Piccadilly Gardens and we think MotelOne near Picadilly station is a great location and extremely well priced so there are lots of hotel nearby including Travelodge, Premer Inn etc – view map
What's included? All course materials and refreshments and lunch PLUS unlimited after-course support.
Accreditation for CPD hours – This course has been accredited for CPD hours within the Chartered CPD Programme by the Chartered Institute of Marketing. You will receive a certificate after completing the course, which can be used as evidence for your CPD record card.
We offer all delegates the option when booking their place on the 2-day face-to-face search & content marketing course the opportunity to achieve this professional, worldwide recognised qualification by simply upgrading to progress onto studying the diploma through our online learning community at an extra cost of £500*.
All attendees will receive a certificate to state they have achieved Business Consort's masterclass level of digital marketing which is the next step up from our advanced digital marketing course and those wishing to take their expertise to the next level can continue to study through our online learning community to achieve the DMI Specialist Diploma in Search Marketing which is recognised at level 5 (equivalent to first year degree).
Studying the online DMI Specialist Diploma in Search Marketing – Takes 30 hours to complete after attending the intensive 2-day fast track digital marketing course!
Upon successful completion of a 3-hour Pearson VUE computer-based examination you will be awarded one of the world's most widely recognised digital marketing certification.  You'll also gain an internationally recognised badge to display proudly on your LinkedIn profile.
Certified Digital Marketing Specialist in Social Media Social media has grown to become one of the primary communication channels online and is now an integral component of a successful digital marketing strategy.
* If you wish to upgrade to study the DMI Specialist Diploma in Social Media Marketing in addition to attending the 2-day fast track intensive course then all tuition, support and online course modules are included with the £500 + VAT upgrade fee but you will need to pay for the exam in order to complete the qualification – £140 which is paid direct to Pearson Vue exam centre of which full details will be included in your welcome email. As soon as you book your place and if you have chosen the upgrade version you will receive your welcome email to the diploma with next steps as well as login details to access the online learning community which contains the syllabus and assignments. 
There is an online exams required to be undertaken to achieve the diploma.
Business Consort – The Social Media Academy is an Accredited Study Centre & will provide you with CPD hours within The Chartered Institute of Marketing's Chartered CPD Programme. You will receive a certificate after course completion.
Course Trainer Dawn McGruer MCIM FRSA MIoD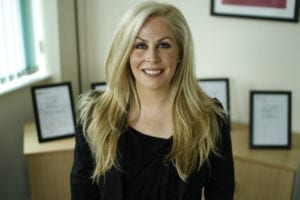 Dawn is a strategic digital & social media marketing trainer, practitioner, consultant, author and blogger who has over 20 years experience in the digital marketing arena.
She is also the Director of Business Consort which was established in 2005 and has developed  it into one of the world leading training organisations which is accredited by The Chartered Institute of Marketing.
With over 5 million subscribers Dawn has become a key influencer in this area and provides Social Media and Digital Marketing Training Courses including the CAM Diploma in Digital Marketing.
She has trained 1000's or organisations including some of the world's largest Global brands across most industries.
Dawn has also just been invited to become a Fellow of the RSA – The Royal Society for the encouragement of Arts, Manufactures & Commerce founded in 1754.
This invite comes as recognition of her expertise in the field of social media marketing and her work to raise awareness of the advantages of social media to business owners.
Please bring laptops and your log in details for the social networks on the day as the course is interactive.