Ultimate Guide to Growing Your Audience Event
1 Day | London | Manchester
Sep 17th 2020 | Manchester
Sep 24th 2020 | London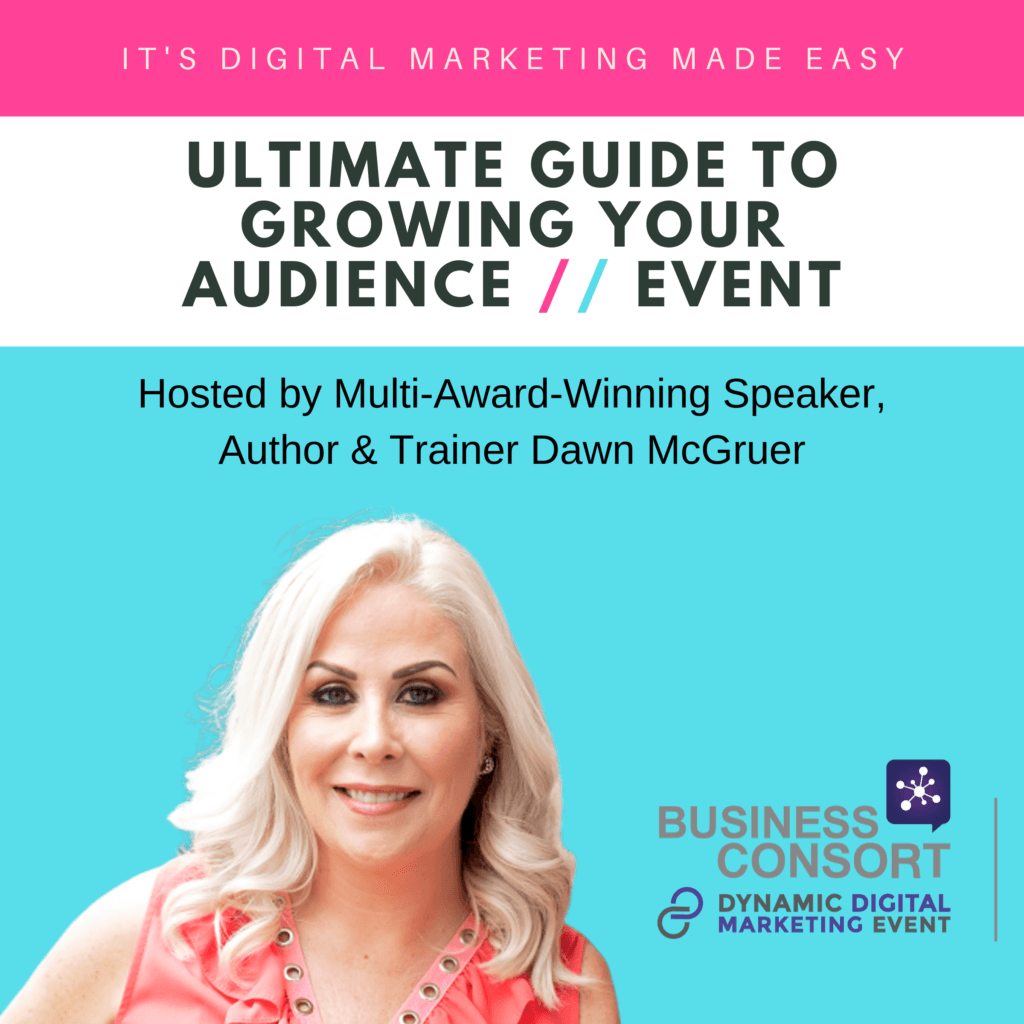 This 1-Day Masterclass from 10am-4pm is focused on how to grow your audience by constantly reaching and attracting new prospects, partners and potential customers.
You will learn strategies to grow your audience by constantly reaching and attracting new prospects, partners and potential customers.
MANCHESTER - Thurs 17th Sept @ Manchester Art Gallery
LONDON - Thurs 24th Sept @ One Alfred Place Fitzrovia
Early Bird £47 + VAT (Ends 31st July – Normally £97 + VAT) or FREE for Consort Club Members - Enjoy x4 VIP events each year and monthly online masterclasses – Learn More
GROWTH HACKING STRATEGIES YOU WILL LEARN
Email Growth, Nurture & Conversion
How to Automate & Accelerate Success
How to Create Big Hit Launches & challenges
Growing Your Social Media Followers, Connections
Build a Social Media Community using Groups
Making the Most of LinkedIn, Facebook, Twitter, Instagram and YouTube
Referral, Reward and Retention Marketing
Make New Brand Partnerships
Sell Out Events & Become Fully Booked
Become a Networking Ninja
Leverage Adjacent Markets
Competitive Advantage to Stand Out From The Crowd
Content Strategy that Converts
PR Positioning, Promotion and Publishing
Work with Influencers
Cash the Trends, Harness the Tools and Implement the Tips – Daily Audience Growth Tactics
Let Your Customers Help You Grow &

Scale
turn your social network into paying customers
Reach and Attract New Connections and Followers each Day and Establish your Brand & Business as Digital Influencer
This course is for you if you...
Accelerate your career & boost your business
JOIN OVER 25,000 CLIENTS WHO HAVE ACHIEVED AMAZING RESULTS!
Don't take our word for it, here are just three clients who have gained huge benefit from joining BUSINESS CONSORT ACADEMY
INTERESTED?....GOT QUESTIONS?....
Call our team 0800 334 5784 or...
All Courses run from 10am-4pm with a 1-Hour lunch break from 1-2pm
9.15am - Registration & Refreshments + Networking
10am - Tips, Tools and Techniques to attract your ideal client and grow your audience
10.30am - PR, Positioning, Promotion and Publishing to be seen as a key Influencer in your industry
11.15am - BREAK (15 mins)
11.30am - Generating leads from your social networks and connecting at a deeper level to nurture and convert them into paying customers
1.00-2.00pm - LUNCH (1-Hour)
Build a tribe of your biggest fans who become your referral network
2.00pm - Online Networking & Partnerships
2.45pm - Stand out from the crowd and use killer content that converts
3.15pm - BREAK (15 mins)
3.30pm - Q & A & Summary
4.00pm - Event Closes
BEST PRICE | BEST QUALITY | BEST EXPERIENCE
Our price guarantee means we promise we are 20% cheaper than any like-for-like accredited course + discounts are available for multi- delegate and courses or charity bookings.
1 Alfred Place
London
WC1E 7EB
LEARN FROM LEADING DIGITAL EXPERT - dawn mcgruer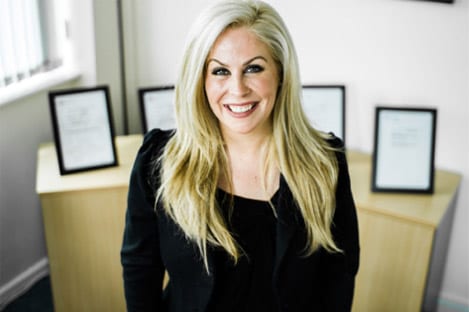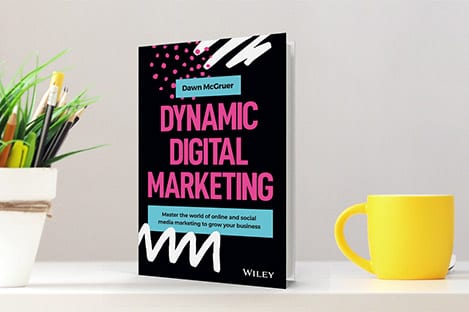 Dawn McGruer is an award-winning speaker, trainer, practitioner and consultant who has become a key influencer in the world of digital marketing. She was named Best Female Speaker at the Professional Speaker Awards, and her Dynamic Digital Marketing Model was named Solution Framework of the Year. Dawn is founder of Business Consort - Digital & Social Media Academy, which has enjoyed 14 years of success. Her insights are in high demand, and her expertise and experience has been rewarded with lifetime Fellowships with the Royal Society and CIM.
Dawn has a strong online presence including ranking in the top 1% globally on LinkedIn as well as boasting an enviable 5-million-strong subscriber base which proves she has the credentials to lead others to digital marketing success.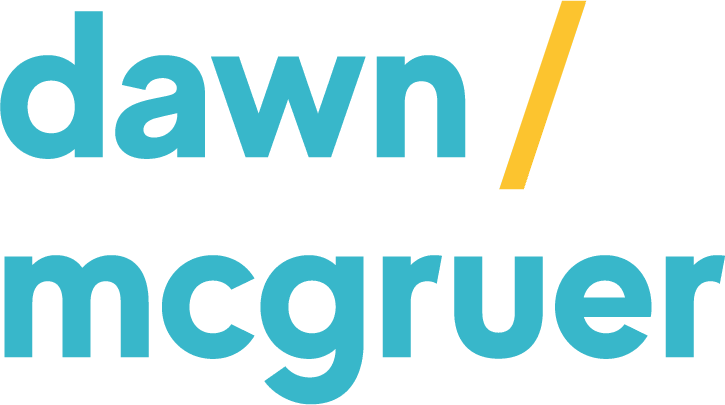 Best Female Speaker - As featured in




just some of the lovely people we work with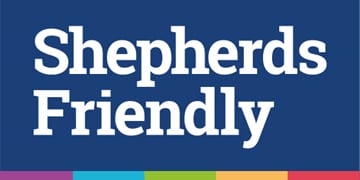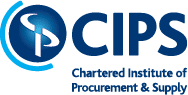 Frequently Asked Questions
You will learn through an online video series covering content themes, ideas and inspiration and all types of content that you could ever create plus you'll have the key dates and awareness dates (worldwide & UK) to help you with 13-Pages covering every day of the year - You will also be able to use our signature content planning calendar to easily plot out all your content for an entire year with drop down options to guide you. We also include examples of posts that get engagement and generate leads that you can use as your own template for constructing posts fo ryour own business.
YES – We cover the entire content planning creation process from constructing a strategy to planning out the specific media types for yuor channels as well as how to utilise current content and re-purpose in a variety of ways to gain momentum, message clarity and engagement from your audience
YES - We are all about actvities as a postive learning experience requires fun, interaction and enagaging activities! Our events are about learning and networking through empowering our guests with motivating and inspiring case studies and ideas.
YES - All of our coures are accredited as we are a Chartered Institute of Marketing Study Centre so every attendee receives a certificate upon attendance.
Emma Mallinson, Global Marketing Product & Solutions Manager, Shell
"The training has given us the ability to lead discussions with our global digital teams within the organisation to request the appropriate support to get channels up and running.
It's also given us the know-how on building digital such skills into our communications strategy and reaching the right people".
Darius Ward, Entrepreneur 
"Dawn combined the what and how of Digital Marketing in perfect symphony.
As a result of her guidance and class training, I've become a Certified Digital Professional and secured my first 6-figure contract with a major Swiss company"
Fiona Challis - Speaker, Author, Channel Enablement & Sales Expert
"Dawn is truly outstanding to work with!
Not only was Dawn a dynamic speaker with excellent presentation skills, she has extensive knowledge and is a true expert in digital marketing and how drive new lead generation and build lasting relationships with your prospects online."
All courses are available to be delivered at your own premises - SAVE 40% on per delegate fees from £199 + VAT per delegate.
Other courses you may be interested in
May 14th 2020 | Manchester

May 21st 2020 | London

£97.00

From: £299.00 / month for 12 months