Description
Half-Day LinkedIn Masterclass for Business Course in Manchester
Face to Face Training Course – 10am-1pm 
This is a highly practical, in-depth workshop hosted by world leading LinkedIn Expert and Multi-Award-Winning Digital Marketing Speaker, Author & Trainer Dawn McGruer MCIM FRSA MIoD – Founder & Head Trainer – Ranked #1 on LinkedIn with 25K connections + 20K followers on LinkedIn

Checkout Dawn's latest article on Forbes – Making the Most of LinkedIn (June 2019)

She has a 45K strong network – Massive Online Presence – Dawn increased engagement by 373% & boosted leads to over 80 a week and she'll tell you how you can do that too.
Check Dawn's profile out and connect on LinkedIn
ONLY £197 + VAT (Normally £297) – SAVE £100
BONUS OFFER – All attendees will also get free access to our Online LinkedIn Masterclass worth £249 which is great to deepen your learning and use as a reference tool.
Thursday 26th September 10am-1pm @ Manchester Art Gallery, Mosley St, Manchester M2 3JL
Overview
This comprehensive half-day training course will provide an overview of effective marketing through LinkedIn, plus a practical guide to making it work for your business. You'll learn how LinkedIn can be used to generate strong lead generation funnels for your business and how you can this social media platform to nurture these leads for conversion to customers. We will also cover an essential part of social media success which is the actual creation of content that will not only attract your target market but engage your audience positioning you and your business as a key leader and influencer in your sector.
Who should attend?
The LinkedIn Masterclass course is ideal for anyone looking to really ramp up their social media through using LinkedIn as a key lead generation tool for their business . It is suitable for business of all sizes from all industries as well as agencies.
Course Level: Suitable for all levels.
The LinkedIn Masterclass course will focus on achieving 3 key objectives;
Learn  techniques & tools used for effective social media marketing
Learn practical and proven strategies to generate leads & ultimately increase business profits
Have the ability to apply a LinkedIn social media strategy and framework to your business 
Please bring laptops as the course is interactive.
The course will be delivered across a 3-hour interactive workshop and is supported with worksheets and activities.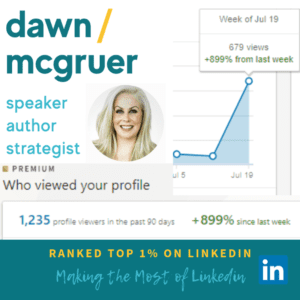 Making the Most of LinkedIn
This course is hosted by Multi-Award-Winning Digial Marketing Speaker, Author & Trainer Dawn McGruer Ranked in the top 1% globally on LinkedIn – As Featured in Forbes – See my recent article in Forbes about Making the Most of LinkedIn
Dawn is always looking at ways to improve social strategy for her businesses and clients – ACHIEVE RESULTS IN JUST ONE WEEK!
These are her results in just one week.
✅ 899% Increase of Profile Views
✅ 1500 NEW quality connections
✅ 373% Increase in Engagement
✅ 80% Increase in Lead Generation
She will show you the exact strategy she used to do this!
LinkedIn Masterclass for Business
What will you learn?
Putting LinkedIn in context – Why LinkedIn? Facts & figures, Key social media trends  
A Fully Completed LinkedIn Profile & Enhanced Company Page that sells you and your business
How to reach, target and approach your Target Market
Build your personal brand and position your key figure head or yourself as a true influencer and industry leader
Daily Tasks, knowing how to do LinkedIn in less than 10 mins a day
All of the tools and techniques to generate new clients from LinkedIn
Knowledge of how to post with purpose, driving engagement on your newsfeed
Your SSI (Social Selling Index) and how to improve it – Rank in the top 1% and dominate the search results
The ability to attract your ideal client to your LinkedIn profile
Knowledge of how and why to grow your network to the maximum 30000+
An understanding of how to build relationships and take the online to the offline
How to become the 'go-to' person for what you do (thought leadership & Industry expert status) leveraging LinkedIn
How to position yourself as an expert in your field, driving new clients inbound to you
Creating engaging content for your audience and how to get thousands of views per post
How to drive endless inbound leads to your business!!
Check out our Overview of what the Masterclass Covers
Accreditation for CPD hours – This course has been accredited for CPD hours within the Chartered CPD Programme by the Chartered Institute of Marketing. You will receive a certificate after completing the course, which can be used as evidence for your CPD record card.
Course Trainer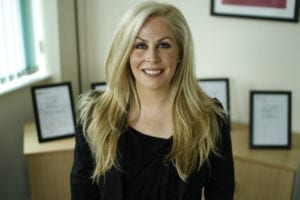 Dawn is a strategic digital & social media marketing trainer, practitioner, consultant, author and blogger who has over 20 years experience in the digital marketing arena. She was awarded Best Female Speaker and has just signed a publishing contract for her 2nd book with Wiley (due in Autumn 2019)
Ranked #1 Globally on LinkedIn for Digital Marketing – Over 25K followers and the same in direct connections!
She is also the Director of Business Consort which was established in 2005 and has developed  it into one of the world leading training organisations which is accredited by The Chartered Institute of Marketing.
With over 5 million subscribers Dawn has become a key influencer in this area and provides Social Media and Digital Marketing Training Courses including the CIM Diploma in Digital Marketing. She has trained 1000's or organisations including some of the world's largest Global brands across most industries.
Dawn was invited to become lifetime of The CIM as well as the RSA – The Royal Society for the encouragement of Arts, Manufactures & Commerce founded in 1754. This invite comes as recognition of her expertise in the field of social media marketing and her work to raise awareness of the advantages of social media to business owners.
We are on hand to answer any questions and help match you on the right course for you – Call our team 0800 334 5784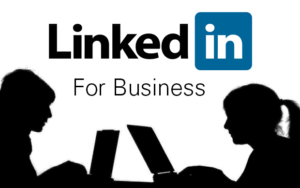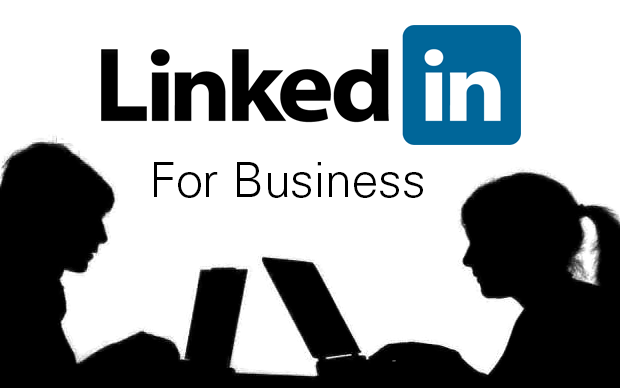 Accreditation for CPD hours
This LinkedIn course has been accredited for CPD hours within the Chartered CPD Programme by the Chartered Institute of Marketing. You will receive a certificate after completing the course, which can be used as evidence for your CPD record card. 
What's included?
Includes refreshments, all course materials and unlimited post course support.
Each section of the course will provide ideas for generating leads for your business through proven strategies – The best bit is because we've done all the work you so you just take the template and mold it to enhance your business.
We will provide you with planning templates and tools plus action checklists to keep you focused and on track.
This practical course is not just strategy it's packed full of ideas, tools and resources that will act as the framework to your lead generation plan.
You need no technical knowledge as we provide easy to use digital tools and resources for use with LinkedIn.
Interested?….Got Questions? Request a call back or get more information
Need advice?….Book a Discovery Call with a course specialist to discuss best options to accelerate your career and boost your business – These are not sales calls but are geared around you getting the best advice so you can decide the best route for you using the experience and knowledge of our Chartered Institute of Marketing trainers and practitioners.