Marketing Made Easy Bundle
Dynamic Digital Marketing Book + 90 Day Planner & Workbook + 100 x Social Media Templates
SAVE £500 - Only £97 + VAT
Master the World of Online Marketing & Social Media to Grow Your Business
Dynamic Digital Marketing Book (400-Page Hard Back Delivered to Your Door - FREE P & P)
PLUS BONUS MARKETING MADE EASY BUNDLE - 90 Day Planner, 100 x Social Media Templates, Copywriting Swipe-file, Content Planning Template & Key Dates & Awareness Days Guide

Dynamic Digital Marketing Book + BONUS Marketing Made Easy Bundle
ONLY £97 (WORTH £597)
Includes;
Hard-Back 'Best-Seller' Dynamic Digital Marketing Book written by our Founder, Dawn McGruer (Delivered to Your Door Free P & P)
100 x Social Media Templates 'Done for YOU' - Fully customisable and ready to use in less than 60 seconds
90-Day Planner & Workbook - Fillable PDF with templates, checklists and tools ready to get your plan in place
Copywriting Swipe File - Ready made social media posts - Just complete the blanks, paste and publish!
Content Planner - Editable Trello Board, ready made format to complete - Making it super easy and visual to plan out 365 days of content in a flash!
Key Dates & Awareness Days Planner (13-Page PDF) All key dates across the UK and worldwide ready to inspire you every day of the year! Includes 2021 & 2022 Versions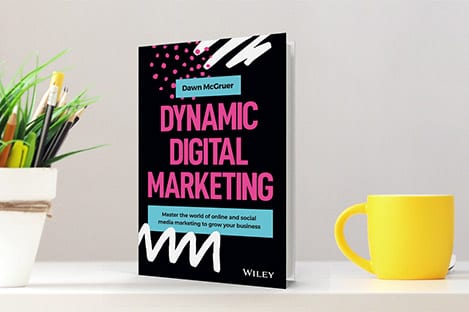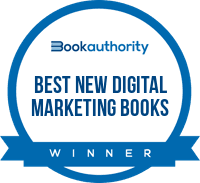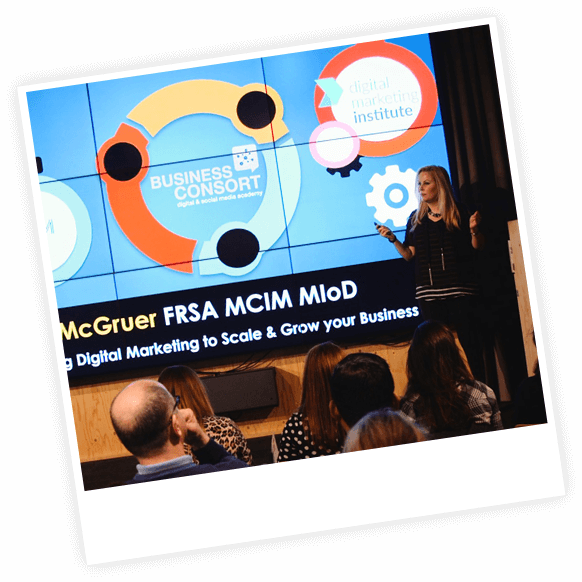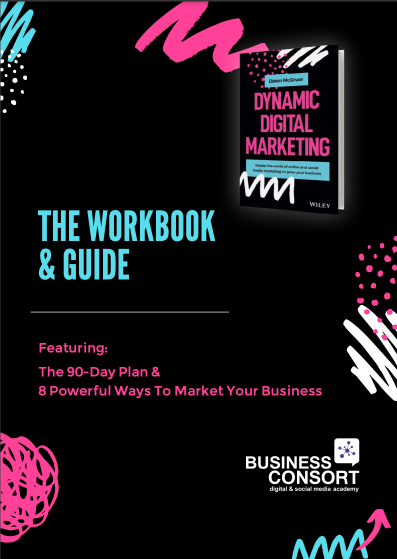 90-Day Planner Workbook & Guide
This guide and workbook is the perfect partner to the book - Dynamic Digital Marketing.
We have taken each step and presented it in an interactive fillable PDF so you can complete as you work your way through the book.
We have included everything you need to create your perfect plan including checklists to ensure you keep on track and complete everything in the right order to set you up for success.
Over 50% of businesses don't have a documented plan - This is the perfect resource to use again and again to accelerate your business and maximise your profits!
Offering step-by-step guidance, this book and marketing made easy bundle shows you how to market your business online whilst transforming yourself into a proficient digital marketer.
This must-read book & accompanying workbook will help you:
Gain invaluable insights on what works – and what doesn't – based on the author's 20 years' experience in digital marketing 

Avoid pitfalls and missteps by implementing the same proven success strategies used by key influencers 

Harness the power of search engine optimisation (SEO), social media, content marketing, online video, and more 

Amplify your brand, cultivate customers, and increase profits 

Incorporate e-mail marketing, customer analytics, strategic web design, and influencer partnerships in your overall digital marketing strategy
Dynamic Digital Marketing: Achieve Your Digital Marketing Goals and Maximise Your Profits to Grow Your Business is an indispensable resource for business leaders, business owners, marketing and sales professionals, digital strategists and consultants, entrepreneurs, and students in business and marketing programmes.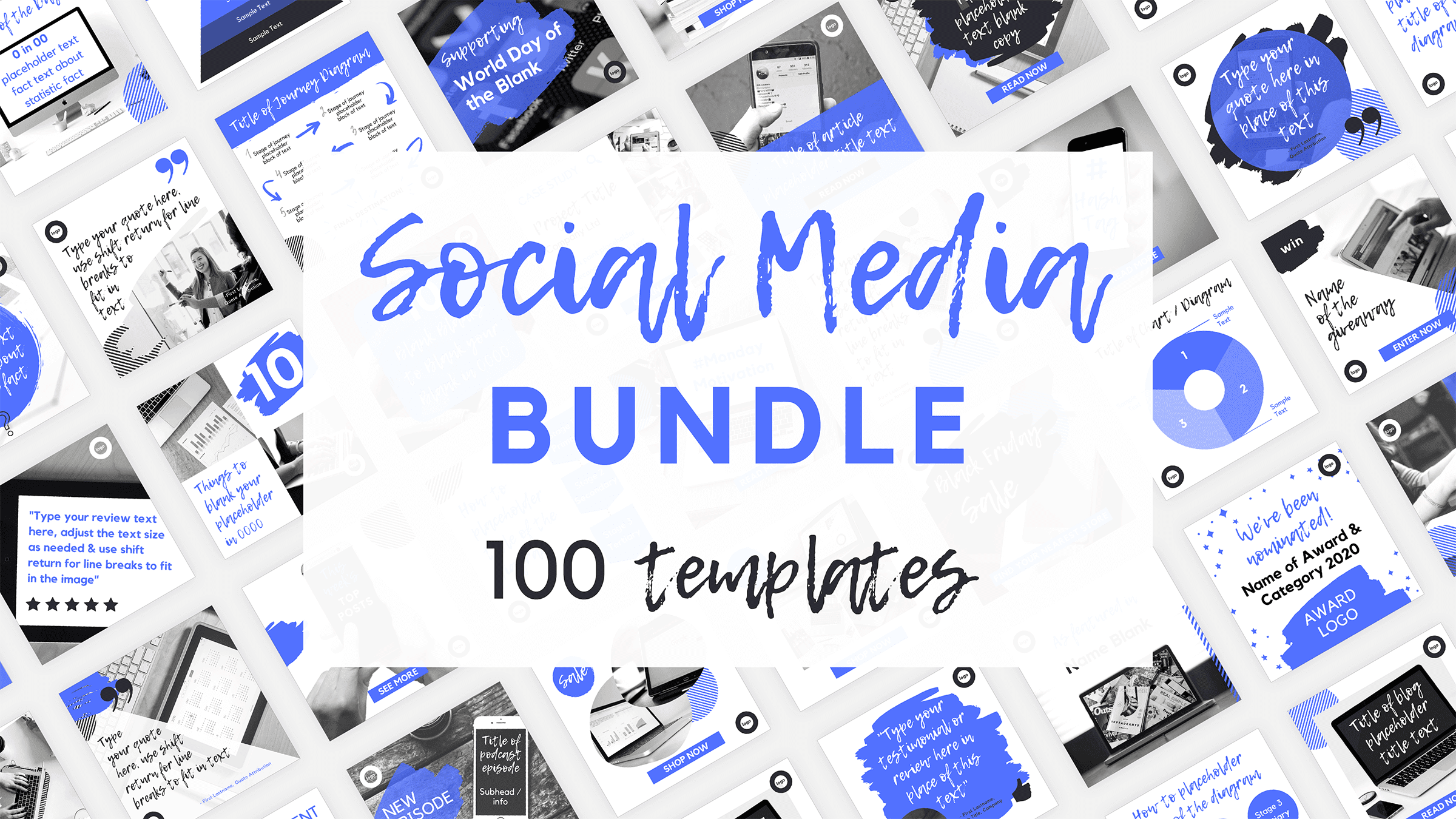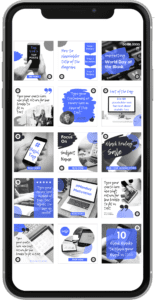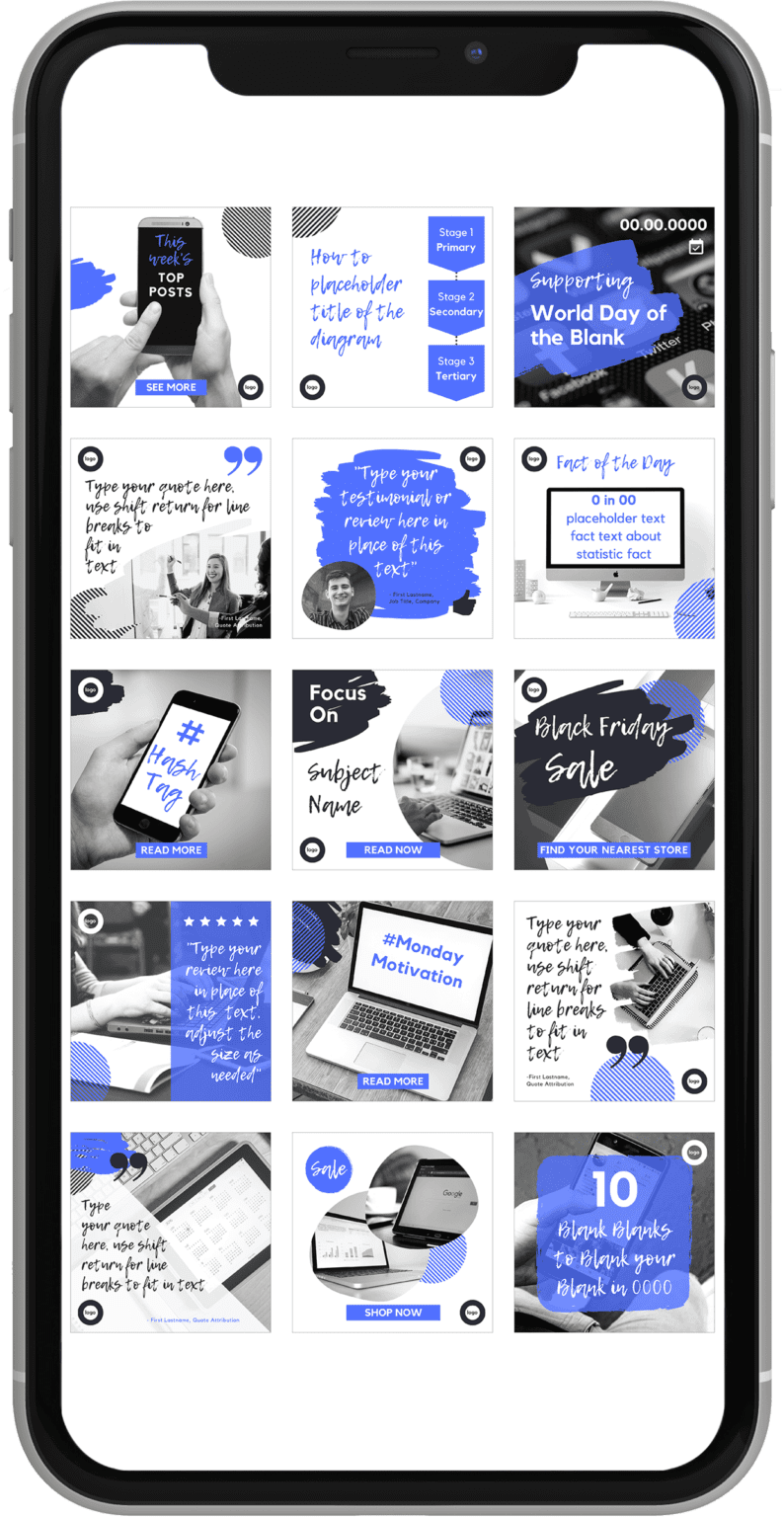 100 x Social Media Templates
DONE for YOU Social Media Content - There are 20 x templates across each of the 5 key categories that businesses are using in their social media and content marketing strategies.
Inspirational
Educational
Promotional
Informational
Testimonial
Easy to re-brand and edit and ready to use in less than 60 seconds
Simply import them into your Canva (free) account with one-click and utilise these 100 x social media posts in your library to create 1000 of highly engaged social media posts.
BONUSES
COPYWRITING SWIP FILE - Ready made social media posts - Just complete the blanks, paste and publish!
CONTENT PLANNER - Editable Trello Board, ready made format to complete - Making it super easy and visual to plan out 365 days of content in a flash!
KEY DATES & AWARENESS DAYS PLANNER (13-PAGE PDF) All key dates across the UK and worldwide ready to inspire you every day of the year! You will automatically receive the 2021 version followed by the updated 2022 version ready to use for the year ahead.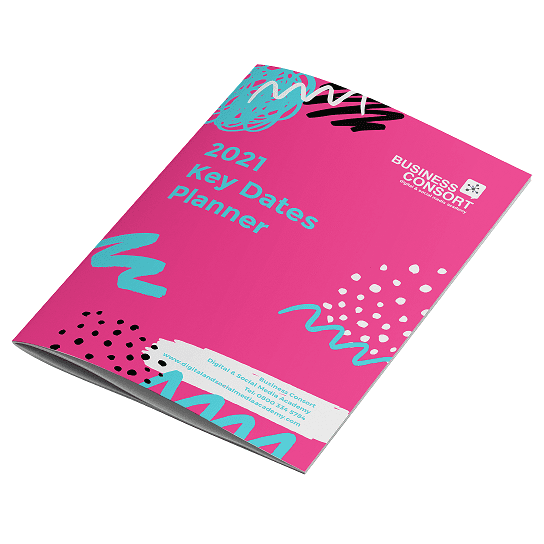 Marketing has changed more in the past few years than than it has in the past fifty. That's why the time to revolutionise your marketing strategy is now.
Dynamic Digital Marketing teaches any business or individual how to increase online visibility and presence, attract their target audience, generate leads, and convert them into profitable customers.
Author Dawn McGruer is an expert at making businesses and brands shine online. She is passionate about helping entrepreneurs and businesses maximise their digital marketing profits by developing digital skills which scale and grow their businesses and accelerate their success.
Most entrepreneurs and businesses fully understand the importance of digital marketing, yet many do not know where to start or, worse, continue to spend time, money, and effort on strategies that fail to provide the best results for their investment.
To remedy this situation, Dawn developed her multi-award-winning digital marketing framework, Dynamic Digital Marketing Model. 
It's Digital Marketing Made Easy!