Description
SAVE £600 (Normally £1549!) Study a Diploma in Digital Marketing Online ONLY £949 + VAT
In 2017 we celebrated our 13th year  – Hit a milestone of welcoming our 20,000th student – Awarded our 10th commendation from the CIM – Delivered over 150 courses across the UK!
.
NEW CIM Diploma in Digital Marketing Level 6 (Accredited by The Chartered Institute of Marketing) study online – Assessed by Assignment
The course will be available to study from 1st December 2017 for a year
CIM Digital Diploma in Professional Marketing. This new level 6 (degree level) qualification is the new CIM professional standard in Digital Marketing.
Business Consort – The Social Media Academy is an Accredited Study Centre & the Diploma in Digital Marketing will provide you with CPD hours within The Chartered Institute of Marketing's Chartered CPD Programme. You will receive a certificate after course completion. 
Digital Diploma in Professional Marketing – Takes 12 – 24 weeks to complete!
Graduate in as little as 12 weeks – As the world's largest organisation for professional marketers, CIM has a global reputation as a centre of excellence and its qualifications are recognised worldwide.
This a brand NEW Chartered institute of Marketing Qualification is available to start from 1st December 2017
In order to gain this qualification you will be required to produce a written assignment for each of the 3 modules (briefs instantly available on enrolment) and these will be assessed by The CIM and upon gaining a pass grade for each you are awarded the full diploma.
How much does it cost? 
SAVE £600 ONLY £949 + VAT (MASSIVE SAVING – Normally £1549 + VAT) and all course materials & course support are included.
Flexible Payment Plans Available – INTRODUCTORY OFFER: ONLY £99 + VAT Sign-Up – £149 + VAT a month for 6 months (normally £249 / month)
PLEASE NOTE: If you choose monthly installments you cannot submit assignments until your fees are paid in full. Our terms state that you will be liable for all payments upon enrolling on the course and if you don't keep up your payments we will pass the account to our debt collection agency so please ensure you have the means to cover the monthly installments.
All students have 1 year to complete the course however we do offer the flexibility to extend your studies through a 6 month renewal (£149 + VAT ) or 12 month renewal (£249 + VAT) – Your subscription with us and the CIM must be current when submitting for assessment.
Are there any other fees to consider? In order to take a qualification you need to become a studying member of The Chartered Institute of Marketing – £55 (includes an array of benefits) & pay Assessment fees – There are 3 modules to be assessed for the Diploma and each assessment fee is £180. These are both paid direct to The CIM & all details will be included in your welcome email.
As soon as you sign-up course content will be released 
– We will send you a welcome email and login details for the learning community. You can choose when you wan to submit your coursework to give you enough time if you are working full time – Submission dates are quarterly, so the next submission dates are December, March & June etc. Results are then released 12 weeks after submission.
The Level 6 Digital Qualification will consist of 3 modules;
Digital Strategy + Driving Digital Experience + Mastering Digital Channels = Digital Diploma in Professional Marketing
Digital Strategy
This Level 6 award provides insight into how organisations can implement digital marketing capabilities into strategic marketing planning.
It outlines how an understanding and analysis of the macro and micro-environments can enable organisations to assess the impact of the disruptive digital landscape in delivering objectives, in order to develop strategic recommendations.
It provides recognition of how creating digital marketing mixes can enable organisations to respond with agility to market needs.
It examines how the management of digital channels and the application of key digital measures help to achieve business objectives.
Driving Digital Experience
Includes:
Customer insight, research
Customer journey across lifecycle
Strategic positioning
Digital transformation & managing organisational change
Building digital capability & culture
Digital trends and tools
Analytics, setting goals and building measurement framework
User experience
Managing Digital Channels
Includes:
Managing channels and setting goals
Search marketing including SEO and PPC
Managing Campaigns
Analytics
Budgeting for channels
Social media & community management (paid, owned and earned)
Email and marketing automation
Legal and data protection
You will have the opportunity to gain skills and knowledge to understand the fundamental planning concepts for an online organisation as well as key factors in implementation, measurement and evaluation of successful campaigns.
Learn at a time that suits you! This course is delivered fully online –  All you need is access to a computer -The sessions are available on demand 24/7.
How long will it take to qualify? We suggest you allocate about 90 minutes a week for 12 weeks if you are working full time.
Are there any exams? The syllabus takes about 12 weeks to complete but you will need to allow another 12 weeks to research, read the books for the course and complete the assignments (coursework).
If it is online what help & support will I get? You have access to ask questions direct to your tutor through the on demand learning community as well as the ability to connect and network with other learners. In addition, you will be able to reach your tutor be phone from 9am – 1pm Fri (GMT) on 0800 334 5784 and contact via email too.
The dynamic qualification will provide you with knowledge underpinning the principles of digital marketing and skills to undertake digital marketing.
Why choose Business Consort as your Accredited Study Centre? 
We have addressed the new need of busy individuals who want to further their learning but don't have time to take out of their schedules to attend day / evening face to face courses. Hence this will be the only diploma worldwide delivered completely online and ours is by far the most cost-effective option versus any other study centre or delivery method.
What will the qualification cover? 
Search Engine Optimisation (SEO)
Pay Per Click (PPC)
Types of online advertising
Email marketing
Viral marketing
Online PR
Affiliate marketing
Social media
It also looks at digital metrics, legislation, regulation and codes of practice.
Digital marketing has evolved from a peripheral element of organisational marketing to one which is at the hub of customer-centric communications in an increasingly multi-channel environment. Our qualification will ensure you are equipped to deal with this shift and make the most of the new business opportunities to offer.  
Who is this for? The new qualification is designed for those wanting to work in marketing or marketing professionals who want to specialise knowledge & understanding of what digital marketing is & how it relates to the marketing industry & turn that knowledge into successful marketing strategies.
The CIM Level 6 Digital Diploma in Professional Marketing is aimed at those working in an operational, supervisory or management role who wish to develop their knowledge of digital techniques and their application to a number of marketing related projects – typically be operating in a wider marketing role and will be required to integrate digital solutions into the marketing plan.
The qualification will develop both knowledge and the level of applied skills required.
No matter what your role in the company you will benefit from gaining insight into today's digital arena. 
Course Trainer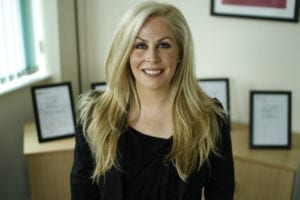 Dawn McGruer FRSA
This training course will be hosted by Dawn McGruer FRSA.
Dawn is a strategic digital & social media marketing trainer, practitioner, consultant, author and blogger who has over 15 years experience in the digital marketing arena.
She is also the Director of Business Consort which was established in 2005 and has developed it into one of the world leading training organisations which is accredited by The Chartered Institute of Marketing.
With over 5 million subscribers Dawn has become a key influencer in this area and provides Social Media and Digital Marketing Training Courses including the CAM Diploma in Digital Marketing.She has trained 1000's or organisations including some of the world's largest Global brands across most industries.
Dawn has also just been invited to become a Fellow of the RSA – The Royal Society for the encouragement of Arts, Manufactures & Commerce founded in 1754. This invite comes as recognition of her expertise in the field of social media marketing and her work to raise awareness of the advantages of social media to business owners.