Online Digital Marketing Masterclasses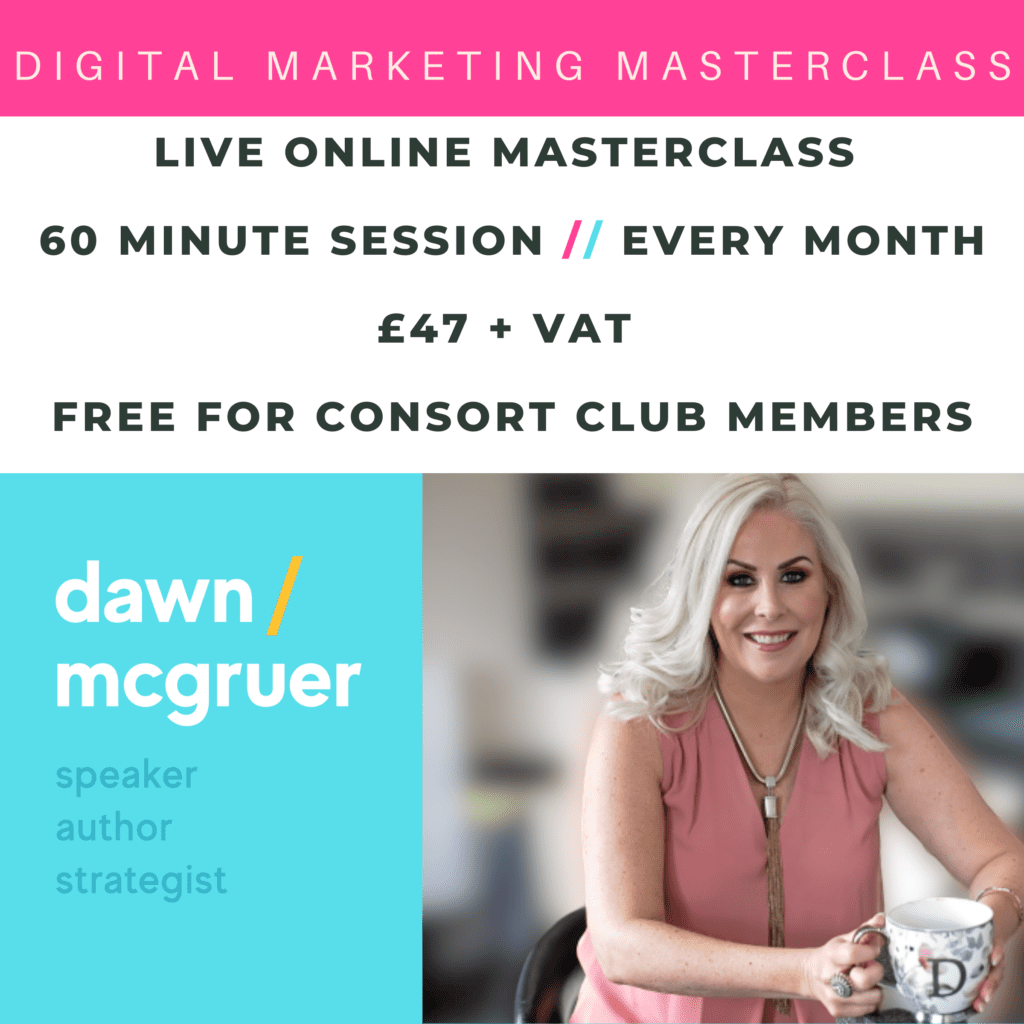 So we have created our CIM Accredited online masterclasses that give you a really easy way of keeping up to date on what is happening in the ever-evolving world of social media and digital marketing.
FREE for Consort Club Members - Learn More
There is something about LIVE masterclasses that we have always loved and that is because of the interactive nature of hosting sessions real-time (of course we always record the sessions in case you can't make it so remember to add this on at checkout if you want it).
January - Making the Most of LinkedIn
February - Get to Grips with Instagram
March - Create Killer Facebook Ads that Convert.
january 2020 online masterclass STRATEGIES YOU WILL LEARN
JANUARY
Making the Most of LinkedIn Strategy - 1-Hour Masterclass
Get known for who you are
Get your profile working for you
Stand out from the crowd
Make your mark and make it happen on LinkedIn
Never sell again but generate loads of leads
Move away from the bog standard social media strategy
Create a ripple online dedicating only 5 minutes a day!
Build LinkedIn into you daily routine - A habit that you can't break
Maximise the LinkedIn features that will get you business
Leverage the power of linkedin
Often getting started on a social network is the hardest but building it into your routine is the easiest way to start making the most of LinkedIn
This course is for you if you..
Accelerate your career & boost your business
JOIN OVER 25,000 CLIENTS WHO HAVE ACHIEVED AMAZING RESULTS!
Don't take our word for it, here are just three clients who have gained huge benefit from joining BUSINESS CONSORT ACADEMY
INTERESTED?....GOT QUESTIONS?....
Call our team 0800 334 5784 or...
All online masterclasses run for 60 minutes - intensive burst of bite-size knowledge!
2.00pm - Get known for who you are & get your profile working for you
2.10pm - Stand out from the crowd
Make your mark and make it happen on LinkedIn
2.15pm - Selling Strategy - Never sell again but generate loads of leads
2.25pm - Move away from the bog standard social media strategy & create a ripple online dedicating only 5 minutes a day!
2.30pm - TIP: Build LinkedIn into you daily routine - A habit that you can't break
2.40pm- Maximise the LinkedIn features that will get you business
2.50pm - Q & A + Summary
BEST PRICE | BEST QUALITY | BEST EXPERIENCE
Our price guarantee means we promise we are 20% cheaper than any like-for-like accredited course + discounts are available for multi- delegate and courses or charity bookings.
LEARN FROM LEADING DIGITAL EXPERT - dawn mcgruer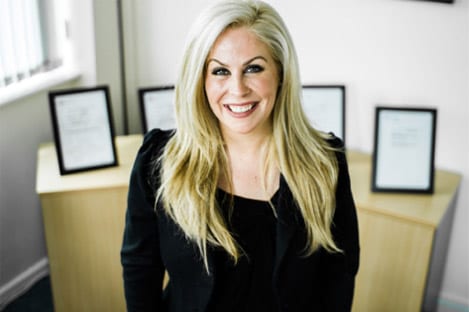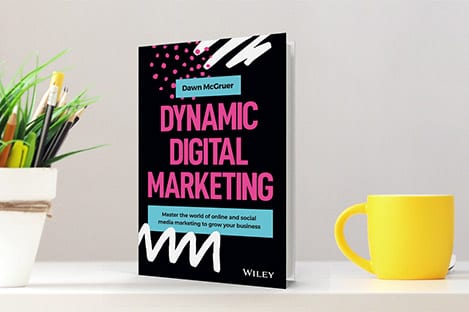 Dawn McGruer is an award-winning speaker, trainer, practitioner and consultant who has become a key influencer in the world of digital marketing. She was named Best Female Speaker at the Professional Speaker Awards, and her Dynamic Digital Marketing Model was named Solution Framework of the Year. Dawn is founder of Business Consort - Digital & Social Media Academy, which has enjoyed 14 years of success. Her insights are in high demand, and her expertise and experience has been rewarded with lifetime Fellowships with the Royal Society and CIM.
Dawn has a strong online presence including ranking in the top 1% globally on LinkedIn as well as boasting an enviable 5-million-strong subscriber base which proves she has the credentials to lead others to digital marketing success.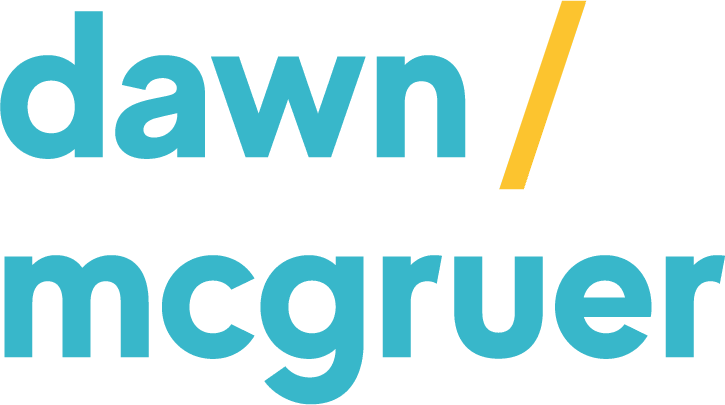 Best Female Speaker - As featured in




just some of the lovely people we work with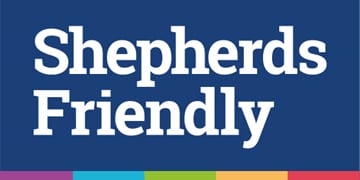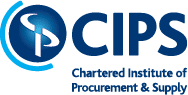 Frequently Asked Questions
Generally we would looking to help you achieve a 30% saving of your time dedicated to marketing activities, 7 x increase in your ROI (return on investment), a minimum of 50% increase in leads and ultimately better campaign performance and profitability. At the VIP Fast Track Academy we aim to maximise your digital marketing efforts to scale and grow your business.
YES – The CIM Digital Diploma in Professional Marketing is a worldwide recognised qualification which is equivalent to an undergraduate degree which you can study as you work instead of attending university.
YES – You must join the CIM £65 and pay £185 for them to assess and mark your assignment (there are 3 of these). You have a year to compete the diploma but you can renew to extend if for any reason you need to for a fee of £149 + VAT for 6-months or £249 + VAT for 12-months
YES – We will give you all the dates over the next 12-month to choose from and we include everything from course materials to refreshments and lunch.
Just click to book your place and on the next page you can choose your preferred study option and whether you would like to upgrade to study the CIM Diploma
YES – We are a CIM study Centre of Excellence with a 99% pass rate and over 14 x commendations for outstanding results achieved by our students studying the CIM Diploma. The Fast Track Course is accredited under the CPD programme and you'll receive a certificate upon completion.
Emma Mallinson, Global Marketing Product & Solutions Manager, Shell
"The training has given us the ability to lead discussions with our global digital teams within the organisation to request the appropriate support to get channels up and running.
It's also given us the know-how on building digital such skills into our communications strategy and reaching the right people".
Darius Ward, Entrepreneur 
"Dawn combined the what and how of Digital Marketing in perfect symphony.
As a result of her guidance and class training, I've become a Certified Digital Professional and secured my first 6-figure contract with a major Swiss company"
Fiona Challis - Speaker, Author, Channel Enablement & Sales Expert
"Dawn is truly outstanding to work with!
Not only was Dawn a dynamic speaker with excellent presentation skills, she has extensive knowledge and is a true expert in digital marketing and how drive new lead generation and build lasting relationships with your prospects online."
All courses are available to be delivered at your own premises - SAVE 40% on per delegate fees from £199 + VAT per delegate.
Other courses you may be interested in