Online Ultimate Social Media Course
£949 + VAT
Instant Access Certified Course with 2-Day LIVE Fast Track Digital Marketing Course (+ Recordings)
+ VIP BONUSES WORTH £2500
Certified Online Course
Social Media Essentials for Business - Tips, Trends & Tools
The Proven Positioning Model™ - Powerful Ways to Use Social Media Marketing to Turn Connections into Clients through Social Media Marketing + Facebook Ads Accelerator Masterclass
7 Steps to Social Media Success Masterclass
TikTok
Twitter for Business. Monthly users: ~320 million. ...
Instagram for Business. Monthly users: ~1 billion. ...
Facebook for Business. Monthly users: ~2.5 billion. ...
Facebook Ads Masterclass
Instagram
Pinterest
YouTube
LinkedIn for Business: Monthly users: ~260 million. ...
365 Days of Content: & Perfect Posting Course
Marketing Made Easy Crash Course

£949 + VAT
Instant Access Certified Course with 2-Day LIVE Fast Track Digital Marketing Course (+ Recordings)
+ VIP BONUSES WORTH £2500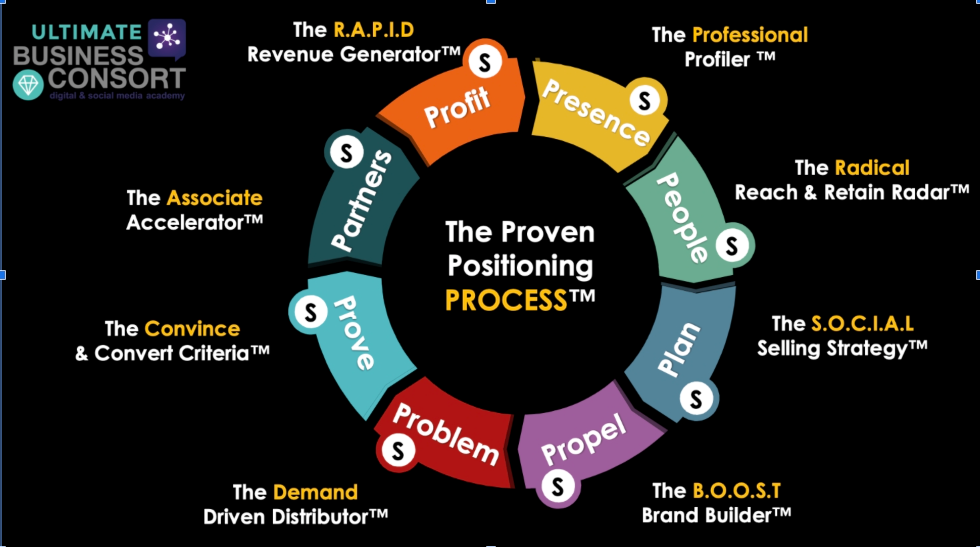 The Proven Positioning Model™ - Powerful Ways to Use Social Media Marketing to Turn Connections into Clients through Social Media Marketing
How to create a winning online business and brand profile that stands out from that stands out from the crowd to gain maximum visibility through social media channels
How to reach your ideal audience and not just your existing connections to grow a powerful online network. 
How to use online marketing and social relationship building tactics to retain your loyal followers and customers and generate repeat business
How to use social media to sell more without selling and create a network of engaged contacts 
How to build, create and establish strong brand awareness for your business 
How to create engaging (and potentially viral) content that your audience REALLY want 
How to gain become a digital influencer and utilise the power of persuasion to generate a steady flow of leads that are turning into profitable clients  
How to build social, brand and referral partnerships to scale and grow your business 
How to maximise your social media profits so that your efforts are reaping real results that impact the growth of the business 
VIP BENEFITS - WORTH £2500 

VIP 1:1: Strategy Session with Multi-Award-Winning Speaker, Author & Trainer Dawn McGruer (Founder of Business Consort Academy)
VIP GIFT PACK: Delivered to your door as soon as you book your place - Weekly Desk & Annual Wall Planner, Notebook
VIP // ACADEMY RESOURCE VAULT:

 

PDF of Slides from the Course, Tools, Planners, Templates & Checklists + Instant Access Masterclasses
VIP FAST TRACK // ACADEMY:

 

Unlimited 12-Month VIP Pass to attend our 2-Day LIVE + Online Fast Track Workshop as many times as you like (Jan, May, Sept & Nov)
VIP FAST TRACK // SUPPORT GROUP:

 

Use the Facebook group to get help and support implementing what you learn and connect with fellow fast trackers (Lifetime Access)
VIP DIGITAL SUPERHERO MERCHANDISE:

 

Choose any item from our shop - 'Digital Marketing Superhero' Hoodies, Vests, T-Shirt or Mug
VIP MARKETING MADE EASY BUNDLE:

 

90 Day Planner, 100 x Social Media Templates, Copywriting Swipe-file, Content Planning Template & Key Dates & Awareness Days Guide
VIP DISCOUNT: SAVE a whopping 20% on any other Business Consort Course with your Club Discount Code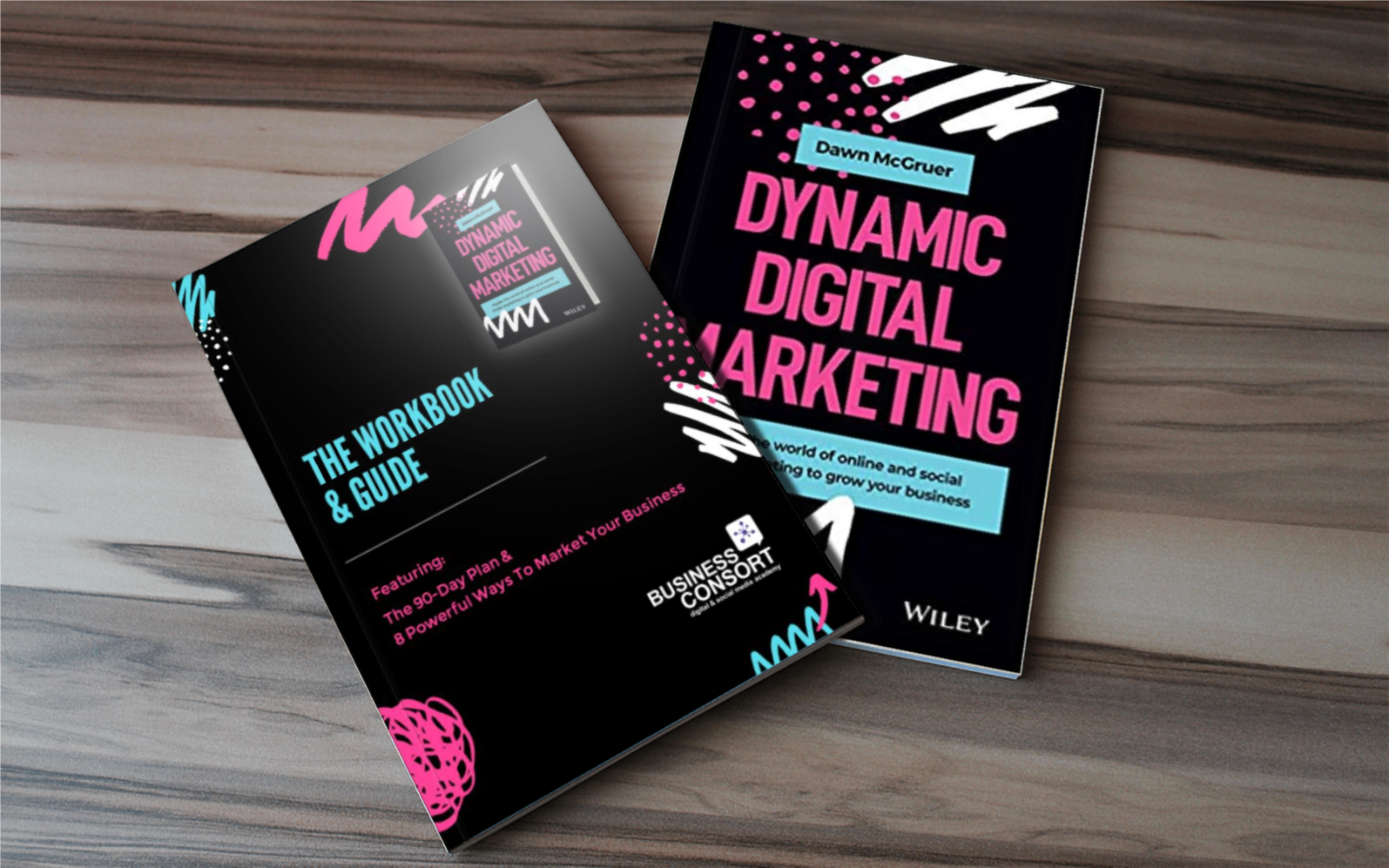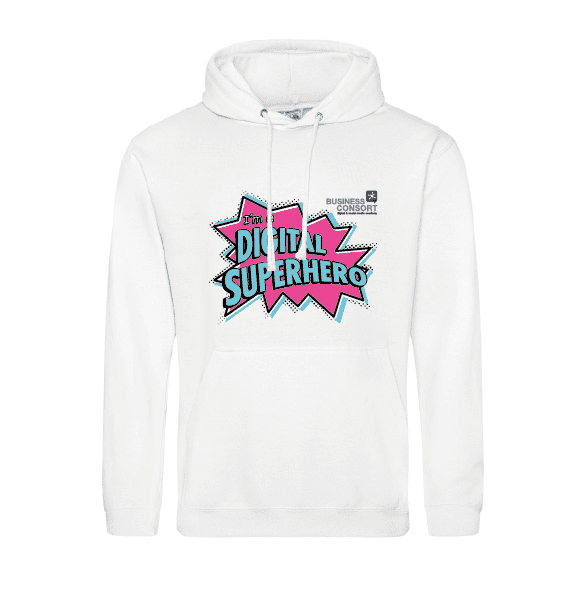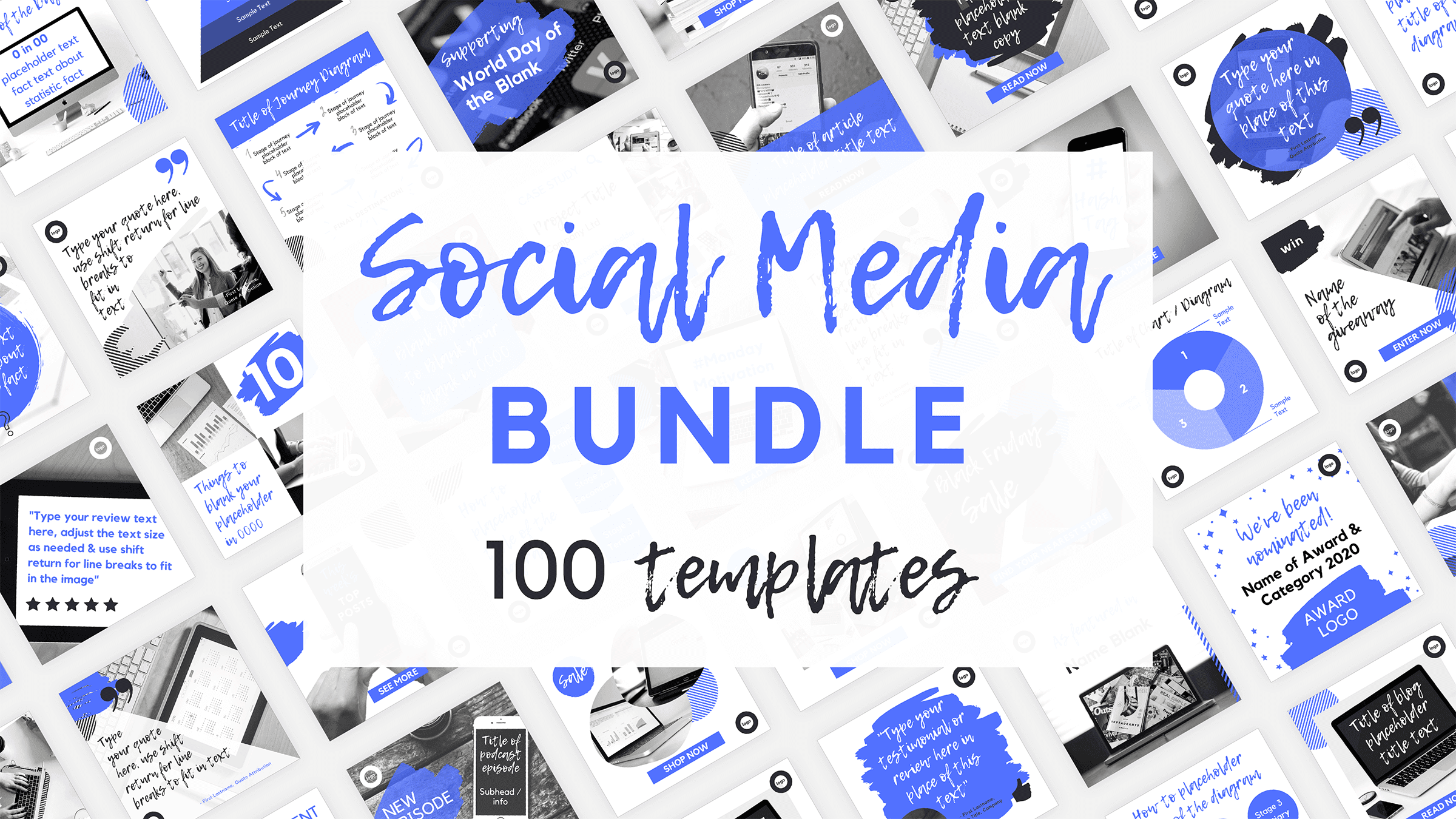 £949 + VAT
You'll get instant access to our Marketing Made Easy Bundle and you'll get the Ultimate Social Media Course
At the Ultimate Academy you will learn 8 Powerful Ways to Marketing Your Business Online using our unique, trademarked 'Dynamic Digital Marketing Model' created by our Founder Dawn McGruer author of Best-Selling Book 'Dynamic Digital Marketing' which is a finalist in the Business Book Awards and listed by Book Authority as one of the World's BEST Digital Marketing Books
BONUS Digital Marketing Made Easy Bundle (Worth £597)
This course also includes the Digital Marketing Made Easy Bundle which is the ultimate resource for marketers with resources for creating pans, content strategy and more
Hard-Back 'Best-Seller' Dynamic Digital Marketing Book written by our Founder, Dawn McGruer (Delivered to Your Door Free P & P)
100 x Social Media Templates 'Done for YOU' - Fully customisable and ready to use in less than 60 seconds
90-Day Planner & Workbook - Fillable PDF with templates, checklists and tools ready to get your plan in place
Copywriting Swipe File - Ready made social media posts - Just complete the blanks, paste and publish!
Content Planner - Editable Trello Board, ready made format to complete - Making it super easy and visual to plan out 365 days of content in a flash!
Key Dates & Awareness Days Planner (13-Page PDF) All key dates across the UK and worldwide ready to inspire you every day of the year!
VIP Gift Box Delivered to YOUR Door - Includes wall planner, note book, daily desk planner and more...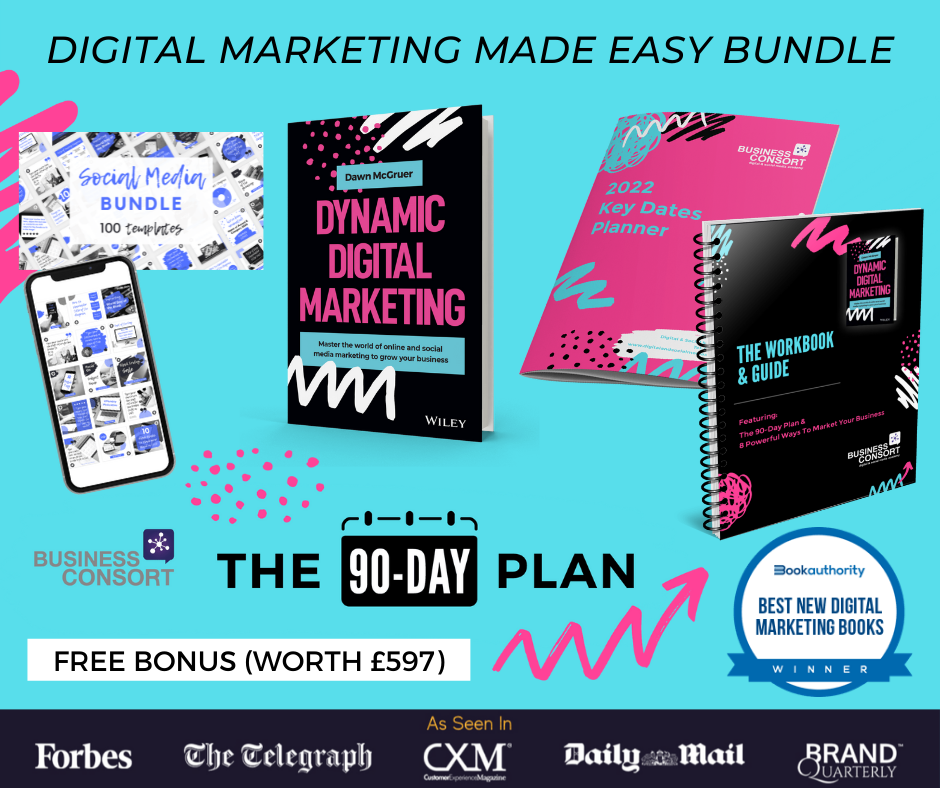 £949 + VAT + £2500 WORTH OF BONUSES
A great all round course covering all aspects of social media marketing for business today – online courses fully supported with interactive learning sessions and your very own virtual marketing consultant. Our study buddy group offers the opportunity to network with like minded professionals as well as gaining guidance on running effective digital campaigns.
If you are looking to quickly up-skill in the world of digital marketing then the Ultimate Social Media Academy is the perfect course which is available to study 100% Online
8 x Modules (+ BONUS Overview & Case Study videos)
Interactive discussions, practical exercises and quizzes
Supporting Downloadable Course Guides
Bite-size, high-Definition Video Style Lectures
Watch Video Lectures on Mobile Devices – Anywhere & Anytime!
Study Buddy Group with other online learners
Flexible Learning at your own pace
Certificate Upon Completion
Internationally Recognised Accreditation – Accredited under The Chartered Institute of Marketing CPD Programme
Built-in Digital Marketing Skills Audit Tool allowing every student to easily identify knowledge gaps.
Unlimited Course Support
Gain Up-To-Date Industry Knowledge
PLUS free tools, templates, checklists, resources, articles & guides
WATCH THE DEMO: See what our Online Learning Portal looks like inside
Each of the courses and qualifications have varying times but we recommend if you study 90 minutes to complete all actions and activities you'll gain certification within as little as 6-months but you have 12-months to complete the certification and CIM qualification 
Business Consort - Digital & Social Media Academy are CIM (Chartered Institute of Marketing) Accredited Study Centre and the certification will come form our business and is eligible for CPD (Continuous Professional Development)
As you complete each of the modules you'll need to submit completed activities for feedback and review - To complete the diploma you'll need to complete 3 x written assessments which relate to your role or business of choice
The Modules are all available as an instant access video series with activities, workbooks and tools all ready to access and use straight away. This means you can study anytime and anywhere at a time and place that suits you 🙂 
YES - As soon as you complete the course you'll be awarded your certificate and certified digital professional logo of which you can add to all of your promotional materials and channels.
You can always reach our team via email or phone as well as group support and we will answer all individual questions through the study buddy group PLUS you get 1:1 POWER Hour with Dawn McGruer 
Other courses you may be interested in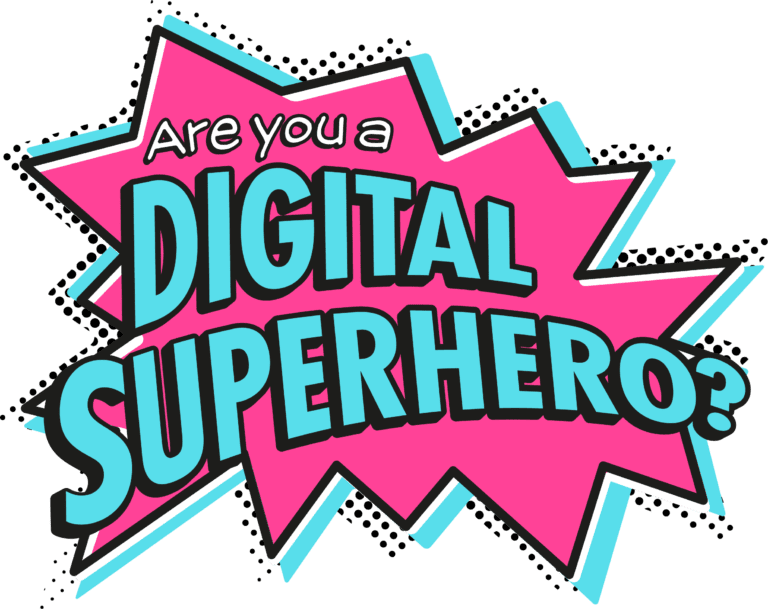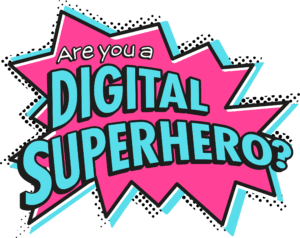 Are you a digital superhero?