Public Speaking & Presenting with Power Bootcamp
1 Day | London | Manchester
The course will bring the secrets of stage speaking and powerful presenting techniques, tips and confidence boosting tricks from the trade.
Public Speaking & Presenting Bootcamp 10am-4pm
£497 + VAT - Includes refreshments, lunch, workbooks and CIM Certificate + unlimited after-course support
LONDON – Tues 25th Feb or Tues 7th July @ CitizenM Tower of London
MANCHESTER – Thurs 27th Feb or Thur 9th July 10am-@ Manchester Art Gallery
speaking & presenting STRATEGIES
YOU WILL LEARN
Public Speaking & Presenting with Power Bootcamp – 10am-4pm
The sheer thought of public speaking or presenting to an audience brings feeling of panic. Glossophobia, or a fear of public speaking, is a very common phobia and one that is believed to affect up to 75% of the population.
The truth is, this fear could be hurting your professional and personal life and holding you back. Change How You Feel About Public Speaking And Presenting And Feel More Confident
This 1-Day workshop is hosted by Best-Selling Author & Multi-Award-Winner Dawn McGruer FRSA FCIM - Awarded Best Female Speaker 2018! She grew up in fear of being asked to present in public and she will share her exact strategies that she used to position herself as a key inlfuencer and leader in the world of digital marketing through speaking on stage all over the world, presenting seminars, conferences, podcasts, webinars and going live on social media.
So this workshop will teach you all you need to know about the art of public speaking and even how to get paid to speak on stage but there will be a strong emphasis on presenting & practising and getting feedback along the way which is key and creating a signature presentation you can use again and again.
So to be successful speaker you must learn how to hold the crowds attention and get them to buy into you as a person and learn the key skills of getting your message across so that it resonates and builds confidence and trust in you - We will also teach you how to use the power of story-telling in your presentations.
You will leave with a signature presentation and the confidence to deliver it!
Imagine the feeling of standing on stage feeling completely in control & energised with your audience hanging on every word, engaged by your presentation that was so powerful you got a standing ovation!
That is a feeling that not only boosts your confidence but just think how that has positioned you in their minds.
This course is for you if you...
Accelerate your career & boost your business
JOIN OVER 25,000 CLIENTS WHO HAVE ACHIEVED AMAZING RESULTS!
Don't take our word for it, here are just three clients who have gained huge benefit from joining BUSINESS CONSORT ACADEMY
INTERESTED?....GOT QUESTIONS?....
Call our team 0800 334 5784 or...
All Courses run from 10am-4pm with a 1-Hour lunch break from 1-2pm
This bootcamp will show you proven strategies to speak from stage and present across all channels and platforms with equal power from online to face-to-face
We will cover;
10am - How to build or rebuild your self-confidence and focus nervous energy on positive outcomes + Building confidence through interactive group exercises
10.45am - Crafting a signature presentation - The format and structure from start to close
11.15am - BREAK (15 mins)
11.30am - The key to opening and closing your speech with impact and confidence
11.45pm - Practising correct posture, hand gestures, breathing and relaxation
12.00pm - 8-point checklist to help you speak with confidence
1pm-2pm - LUNCH (1-Hour)
2pm - Showcasing your personality and storytelling
2.30pm - Using activities for audience engagement
3.15pm - BREAK (15 mins)
3.30pm - Summary + Q & A
3.45pm - Certificate
4.00pm - Course Ends
We will also cover key strategies around raising your profile as a public speaker so you can turn this skill into a Revenue Generator!
BEST PRICE | BEST QUALITY | BEST EXPERIENCE
Our price guarantee means we promise we are 20% cheaper than any like-for-like accredited course + discounts are available for multi- delegate and courses or charity bookings.
Business Consort Training Venue
CitizenM Tower of London Hotel
40 Trinity Square,
London
EC3N 4DJ
Located right on top of Tower Hill Underground Station and close to the Tower of London and Tower bridge. Our vibrant and plush training rooms are situated on the 7th Floor of CitizenM with absolutely amazing views of the Tower of London. Great rates are available at this hotel if you are looking for a base whilst attending the course.
Nearest Tube / Station: Tower Gateway & Fenchurch 2 mins or Aldgate Tube 5 mins
LEARN FROM LEADING DIGITAL EXPERT - dawn mcgruer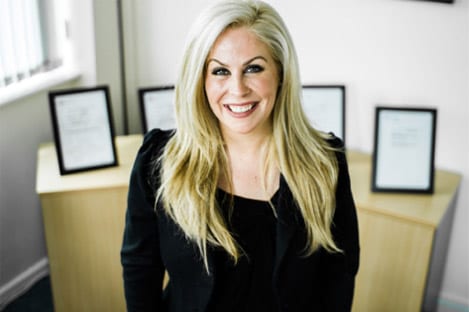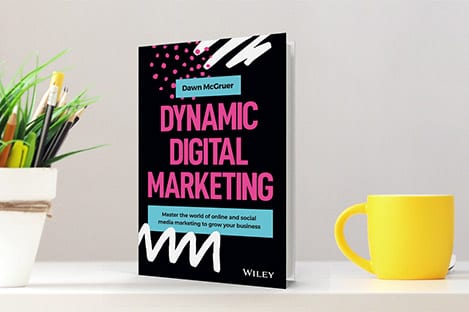 Dawn McGruer is an award-winning speaker, best-selling author, trainer, practitioner and consultant, who has become a key influencer in the world of digital marketing.
Dawn is the author of Amazon best-seller 'Dynamic Digital Marketing' (published by Wiley) & ranked #1 globally by LinkedIn for Digital Marketing.
She was named Best Female Speaker at the Professional Speaker Awards & her Dynamic Digital Marketing Model named Solution Framework of the Year.  
Dawn is founder of Business Consort - Digital & Social Media Academy, which has enjoyed 14 years of success. Her insights are in high demand & her expertise and experience has been rewarded with lifetime Fellowships with the Royal Society and CIM.
And above all else…Dawn walks the digital marketing walk! She's built an enviable 5-million-strong subscriber base from scratch, proving her credentials to lead YOU to digital marketing success.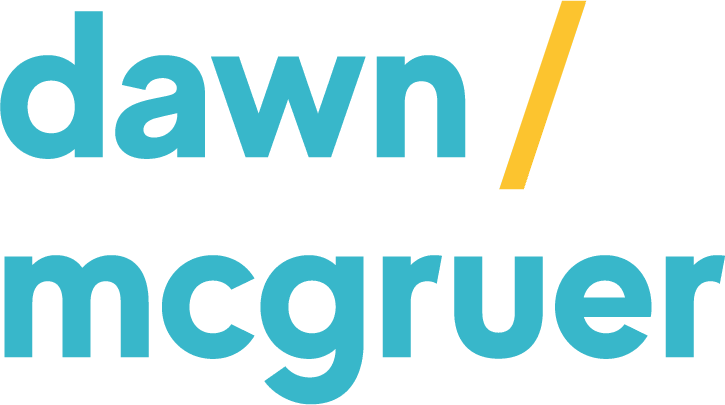 Best Female Speaker - As featured in




just some of the lovely people we work with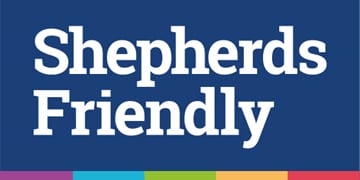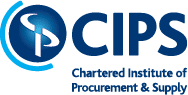 Frequently Asked Questions
If you want to be seen as a true influencer and expert in your field the chances are you will have to be able to share your message with the masses and feel comfortable doing so.
If you want to inspire and motivate then presenting is an amazing tool to share your knowledge and expertise but if you exclude speaking from your business then you are missing out on a huge opportunity.
We will focus on boosting your confidence and managing any nerves so you can relish stage presentations and create a signature presentation that will engage and inspire your audiences.
YES - We will have coaches on-site to help you overcome any obstacles you face along the way from fear to stance to methods of presenting without powerpoint as an aid.
So we will give demos and then you will action and implement what you learn throughout the day - practice is good but we prefer to put it into practise straight away to get you using the techniques and adapting and improving each time!
YES – If you are used to presenting or running training courses then great but honing the art of speaking from stage is an entirley different skill so be prepared to adapt and learn new methods of engagment.
If you are new or never presented or spoken on stage no problem - You won't have any bad habits to fix 🙂 
We will walk you through every step of the art of public speaking so this bootcamp will suit any level and ideal if you feel a little nervous or anxious because we all did at one time so we know exactly how to use those feelings positively.
YES – You will have your signature presentation theme nailed but as with everything it may need some tweaks and the more you present it you may feel it evolves as you do as a speaker which is entirely natural.
YES - This bootcamp will show you proven strategies to speak from stage and present across all channels and platforms with equal power from online to face-to-face
YES – Public Speaking is one of the highest paid jobs in the world so why wouldn't you want to have this skill and monetise it. We will show you how to get paid to speak from stage and what you can expect to earn.
...you may even have a goal of presenting at a specific event or doing a TED talk...bring that goal with you and we will help you make that happen.
Emma Mallinson, Global Marketing Product & Solutions Manager, Shell
"The training has given us the ability to lead discussions with our global digital teams within the organisation to request the appropriate support to get channels up and running.
It's also given us the know-how on building digital such skills into our communications strategy and reaching the right people".
Darius Ward, Entrepreneur 
"Dawn combined the what and how of Digital Marketing in perfect symphony.
As a result of her guidance and class training, I've become a Certified Digital Professional and secured my first 6-figure contract with a major Swiss company"
Fiona Challis - Speaker, Author, Channel Enablement & Sales Expert
"Dawn is truly outstanding to work with!
Not only was Dawn a dynamic speaker with excellent presentation skills, she has extensive knowledge and is a true expert in digital marketing and how drive new lead generation and build lasting relationships with your prospects online."
LOOKING TO TRAIN YOUR TEAM IN DIGITAL MARKETING?
Look no further!
All courses are available to be delivered to your team, at your premises.
Save 40% on delegate fees too (from £199 + VAT per delegate!)
Other courses you may be interested in
So…anything else you need to know, to get started?
Just fire away with your questions.
Our team are always here to help on 0800 334 5784!