Description
Face-to-Face SEO Course London
Full-day – 10am-4pm 
Overview
Google reaches 90% of the world's online audience so if you aren't appearing in search results for your keywords and phrases you are missing out on a huge potential of new leads and business.
In this SEO masterclass courses you will learn about how to dramatically increase your businesses online visibility and exposure. This half-day course will demystify search engine optimisation and will address easy and practical ways of what you can do to dominate the search engines for your brand, products and services.
Test your SEO Score now and see what elements need to be fixed ready to action on our course which provides step by step tuition and checklist to fix all SEO issues as well as how to identify new opportunities of increasing your online visibility in search engines and ultimately increasing web visitors and conversion
With over 75% of all transactions – worldwide – originating from search results it's clear to see how important SEO is for your business
SEO is one of the most crucial aspects in today's digital marketing but often businesses fail to reap the full potential due to issues around ever evolving changes in SEO and also what are the proven and legitimate methods of increasing a businesses chances of appearing in search results.
Course aim: This course offers practical guide to getting the most from increasing your exposure in search results using the latest techniques, tools and best practice with the aim of dramatically increasing lead generation through using proven SEO strategies and ultimately increase your business profits.
3 key objectives;
Increase your awareness of what SEO is and how it works
Learn how to implement your own SEO strategy
Identify quick wins and determine the elements needed to succeed in achieving longer term goals
Who should attend?
The course will suit anyone who is involved in digital marketing or PPC campaigns, either in-house or agency side. It is ideal to enhance knowledge of SEO strategy and tactics.
Course Level:
Suitable for all levels as we cover every aspect of SEO for business – We cover all the principles of SEO and how you can dramatically increase your visibility in the search engines
There will also be a practical session to actually review your own businesses search engine optimisation and we'll look at ways for each business to enhance their exposure and monitor their successes.
This is one of our masterclass courses so we aim to ensure all delegates have the ability to implement specific actions to increase their SEO after the course.
Where is the course venue?  
SEO Course London – 150 Minories, London EC3N 1LS
Accreditation for CPD hours
This email marketing course has been accredited for CPD hours within the Chartered CPD Programme by the Chartered Institute of Marketing. You will receive a certificate after completing the course, which can be used as evidence for your CPD record card. 
What's included?
Includes refreshments, all course materials and unlimited post course support.
What you'll learn;
Introduction to SEO
Key terminology & technology
Typical KPIs
Keyword research
Landscape analysis
Competitor analysis
Creating a strategy
Technical considerations/audits
On-site optimisation essentials
URL structures
Writing content for your website
Page titles
Meta descriptions
Meta keywords
H-Tagging
Internal linking policies
Importance of site maps/information architecture
Image naming conventions, alt & title tagging
Off-site optimisation
Writing for the web – SEO optimised content marketing
Link building and online PR & Blogging
 
Following this training course, you will understand:
What aspects of your websites content and structure impact on your SEO
How to create content to improve SEO
How to integrate SEO benefits in multi-channel marketing such as the SEO benefits of social networking
What paid and non paid options of search marketing activities are available
Proven strategies and tactics to increase SEO
What tools are available to assist in SEO for your business
How to implement an SEO strategy
How to audit and monitor your SEO and compare v's your competitors
Writing for the web to ensure maximum search results exposure
Course Trainer Dawn McGruer FRSA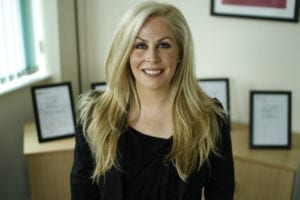 This training course will be hosted by Dawn McGruer FRSA MCIM MIoD. Dawn is a strategic digital & social media marketing trainer, practitioner, consultant, author and blogger who has over 15 years experience in the digital marketing arena.
She is also the Director of Business Consort which was established in 2005 and has developed  it into one of the world leading training organisations which is accredited by The Chartered Institute of Marketing.
With over 5 million subscribers Dawn has become a key influencer in this area and provides Social Media and Digital Marketing Training Courses including the CAM Diploma in Digital Marketing.
She has trained 1000's or organisations including some of the world's largest Global brands across most industries.
Dawn has also just been invited to become a Fellow of the RSA – The Royal Society for the encouragement of Arts, Manufactures & Commerce founded in 1754.
This invite comes as recognition of her expertise in the field of social media marketing and her work to raise awareness of the advantages of social media to business owners.
Please bring laptops and your login details for the social networks on the day as the course is interactive.