Social Media Content Bundle
100 x Social Media Templates - Fully Customisable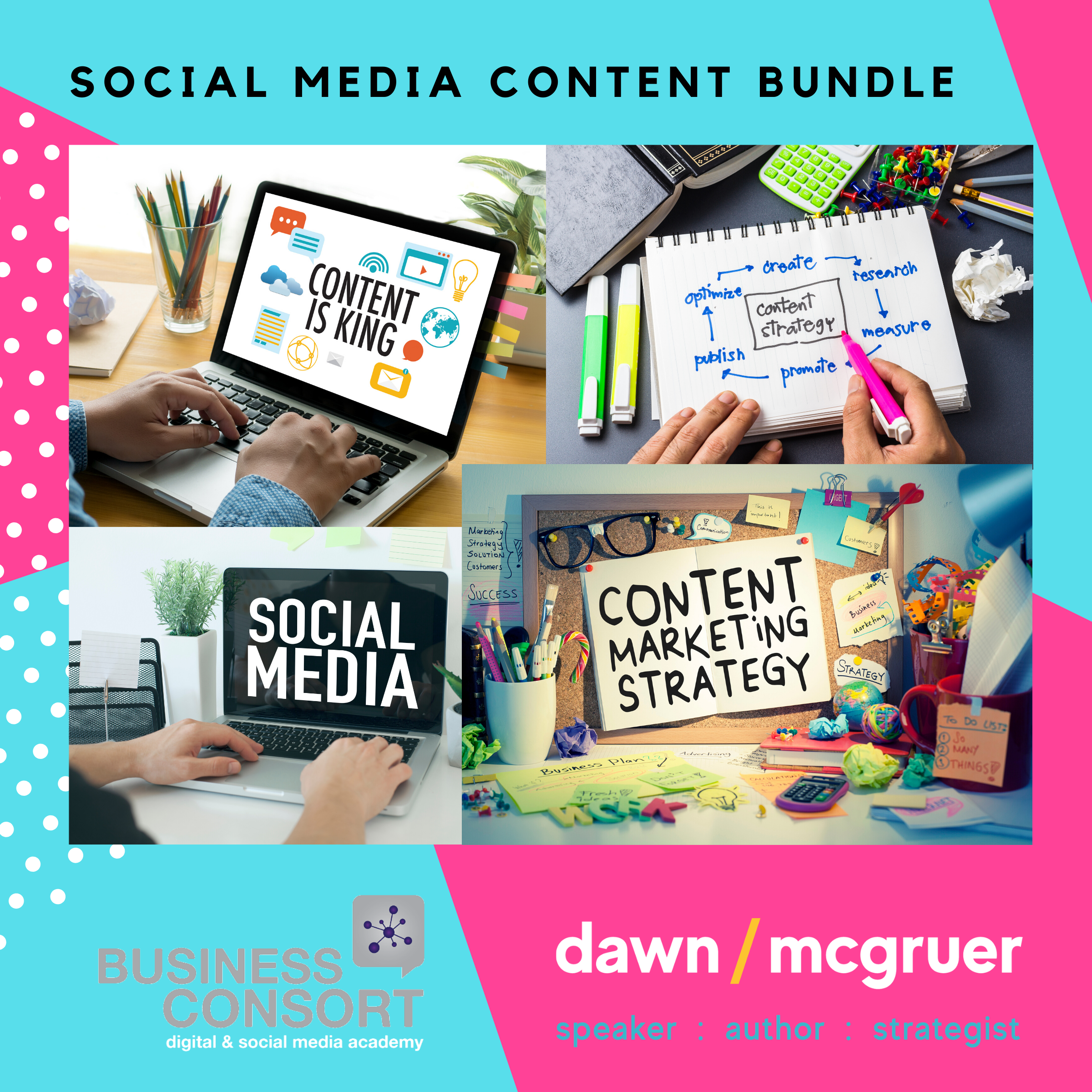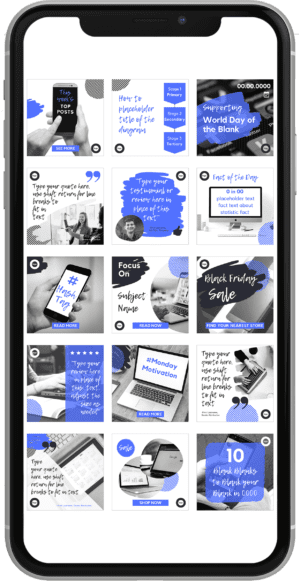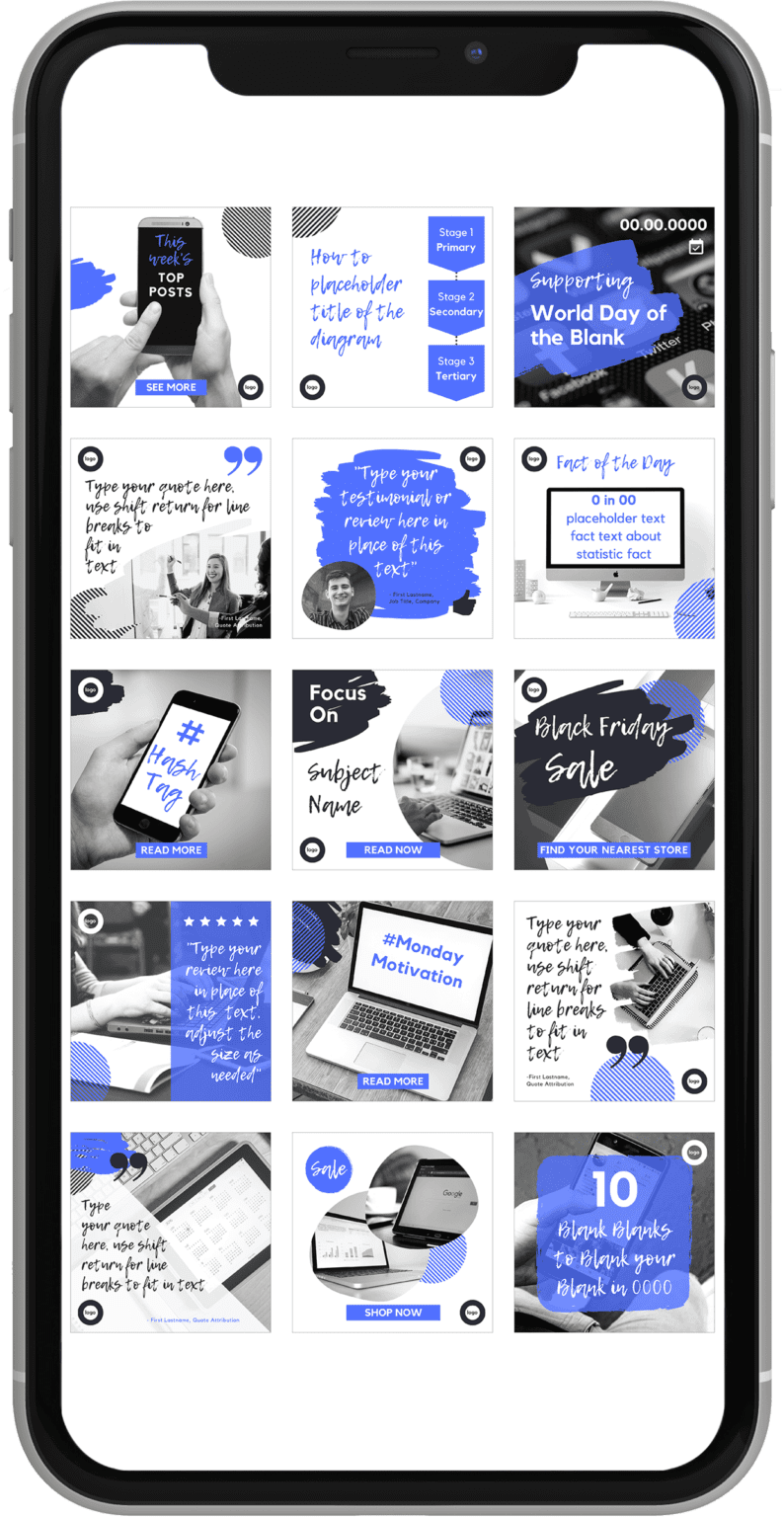 The Social Media Content Bundle - 100 x Social Media Templates across the key categories that businesses today are using in their social media strategy
DONE for YOU Social Media Content - There are templates for 20 x templates across each category = 100!!
Inspirational: Quotes/ key date/ awareness day, #hashtag or themed day (#motivational Monday)
Educational: reasons why bullet list + chart / diagrams – 3 or 5 ways to etc. / comparison X v's Y / Did you know?...fact or statistic
Promotional: event / interview – online or offline / product or service
Informational: article / blog / free (reports/guides/resources)
Testimonial: As featured in…./ Case study / Review / Award / Winner
- Easy to re-brand and edit and ready to use in less than 60 seconds.
Import them into your Canva (free) account with one-click and utilise these 100 x social media posts in your library to create 1000 of highly engaged social media posts.
BONUSES
- VIDEO TRAINING SERIES - Training across Canva, Using The Templates + Social Media Strategy
- CONTENT PLANNER 2020 CALENDAR - Editable excel spreadsheet with easy drop-down selection across themes, type and aim to plan out 365 days of content in a flash!
- KEY DATES & AWARENESS DAYS PLANNER (13-PAGE PDF) All key dates across the UK and worldwide ready to inspire you every day of the year!