Description
In-House Training tailored for your exact business needs
Our mission and vision
Dawn McGruer FRSA FCIM MIoD – Multi-Award-Winning Digital Marketing Speaker, Author & Trainer
Ranked #1 Globally By LinkedIn for Digital Marketing – LinkedIn Profile
Business Consort  – Digital & Social Media Academy – Chartered Institute of Marketing Study Centre of Excellence – 99% Pass Rate
Call our team to discuss how we can work with you to create a bespoke training session or seminar for your team or clients – Tel: 0800 334 5784
Awarded Best Female Speaker – The Professional Speakers Awards 2018 & Best Solution Framework for Digital Marketing Model taught at our Digital Academy – Learn More
Whether you're just starting out in digital marketing, a senior level marketer or CEO, training from Business Consort ensures you gain the right knowledge, strategy, planning, tactics and tools. Our CIM accredited training programmes can be studied online, face-to-face or through in company training.
But without that strategic oversight, purpose and a genuinely integrated approach to your marketing and sales, your business will lose out.
Our Head Trainer & Founder has a wealth of knowledge from digital tools to proven strategies and has worked both with clients and delegates over 20 years to assist in getting the best return on investment from their marketing efforts.
Our CIM accredited courses are designed for sales, marketing and leadership teams who are serious about successful marketing. Our in-company training ensures all your team benefit from increased strategic and tactical skills covering the key digital components required in business today.
Testimonials
Simon Perriton – CEO – Just IT Training, Chairman – JITR, CEO – Skills Team, Joint MD – Central Careers Hub (October 22, 2018, Simon was a client of Dawn's)
Dawn has worked with Just IT for the last 6 months and added great value to the Digital Marketing pathway that we run. She is passionate about her sector and incredibly knowledgeable about all things digital. She has brought people together to facilitate change and Dawn has worked well as a collaborator to innovate with new services which have benefited both candidates and employers.
Fiona Challis – Multi-Award Winning Speaker, Author, Channel Enablement & Sales Expert (October 18, 2018, Fiona was a client of Dawn's)
Dawn is truly outstanding to work with! I hired Dawn to work with some of my membership group as moving from traditional to digital marketing is a key business priority for them this year! Not only was Dawn a dynamic speaker with excellent presentation skills, she has extensive knowledge in the IT and technology industry (which for my membership was a huge bonus), she is a true expert in digital marketing and how to use digital marketing to drive new lead generation and build lasting relationships with your prospects online, she completely 'wowed' us with the number of online tools and tricks that we can use immediately to grow however most importantly she practices what she preaches, hence being ranked number 1 on LinkedIn in her market. This is great social proof that everything Dawn teaches delivers results! She really is a great attribute to any company she works with!
Coaching & mentoring Programmes
Find out more about our Coaching & mentoring Programmes if you are looking to develop your digital strategy and work with Dawn for 1:1 consultancy
In-House Training Days
All of our courses can be adapted for in-house provision (we tailor the course to your exact business objectives and supply all course materials, notes & unlimited after-course support)
See all courses you can choose from here…
Full-Day Face-to-Face Sessions (6hrs) £4999+ VAT
Online POWER Hours (1hr) – From £349 + VAT
Our MOST popular option for Online 1:1 or Team Training – These are LIVE & Interactive Bespoke Sesions tailored to your exact learning objectives (includes pre-session brief to gather learning objectives for the session, video recording, bespoke presentation creation, PDF's of slides for delegates and unlimited after-course support, CIM accredited certificates)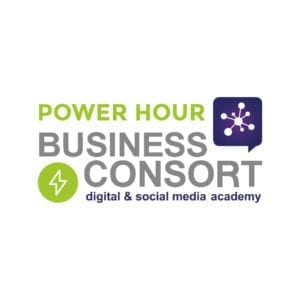 Strategy & Planning Sessions
Need digital, social media or content marketing training or strategy planning for your team or business?
Our consultant and trainer will audit the business in advance and present ideas based on proven strategies and techniques to enhance your online visibility, web traffic, lead generation and sales conversion. We will look at every area of your business and digital marketing to ensure you reap the maximum return on investment.
We find that when outsourcing to agencies often it is unclear whether the results reflect the potential for the money paid so we strip this back and provide a clear overview of whats working and whats not – and how to improve your digital marketing ROI!
These sessions are designed to provide a combination of training and strategy planning as most businesses have a social media presence but lack a clear strategy to take their efforts to the next level and start turning their social networks into paying customers through lead generation.
Full- Day Strategy & Planning Session (6hrs) Only £4999+ VAT (Inlcudes a full-audit preior to the session and formulation of Digital Strategy & Plan to achieve your business goals)
How can I book a session or request a proposal?
For more information on our training and strategy session call us on 0800 334 5784 or email us
The importance of Digital Marketing
Take a look at our 10 minute tips video for Growing your business online and the importance of digital marketing strategy.
What topics can you cover?
Search Engine Optimisation (SEO)
Search marketing – Pay Per Click (PPC)
Types of online advertising
E-mail marketing
MailChimp
Viral marketing
Online PR
WordPress
Website optimisation / management / build /design
Ecommerce
Blogging
Content marketing
Affiliate marketing
Social media
Strategy creation
Digital marketing planning
Digital metrics & monitoring tools
Digital processes – Choosing an agency / outsourcing /CRM / Digital Tools / Automation software etc
Regulation, social media governance and online codes of practice
PLEASE NOTE: Our trainers cover most areas of business related skills training from customer services to presenting etc.
Where they carried out?
These sessions are carried out face-to-face at our either our offices or at your own premises.
Our Team Training courses and Consultancy Programmes are hosted by Multi-Award Winning Digital Marketing Speaker, Author & Trainer – She has just been awarded Best Female Speaker @ The Professional Speaker Awards.
She is ranked #1 in her industry by LinkedIn globally – Dawn McGruer FRSA FCIM LinkedIn Profile
All of our Digital Marketing Programmes are based on our Award-Winning Solution Framework
We can tailor any of our Digital Marketing Courses to suit your exact business goals and objectives and deliver training at your premises – worldwide!
what have other businesses said about the sessions?
 Sarah Campbell – Marketing Manager – The course was completely bespoke to us. I felt it was well researched and the course content was very useful and I have come away having learnt a lot. I would definitely recommend Business Consort and will hopefully be booking either myself or a colleague on a course in the near future. Overall the course was 10 /10 – Dawn is a great trainer she covered a lot in the course and she has done a huge amount of in-depth research into what we are trying to achieve. She understood our position and articulated the course content in a way where I feel confident in getting new improved ways of working in place straight away. Read more reviews…