Description
VIP Day with Dawn McGruer – Multi-Award-Winning Digital Speaker, Author & Trainer – Ranked #1 on Linkedin
Perfect for strategy and implementation help and 1:1 advice for your digital plans – We cover topics in masterclass sessions such as Facebook, Instagram and LinkedIn Strategy and integrating your marketing across channels such as email, search, advertising, content marketing as well as setting goals and measuring success.
Ideal if you need to supercharge your Digital Marketing, accelerate YOUR career or boost YOUR Business. Take a day out and get some headspace to think strategically about where you are, what you want to achieve and the goals you want to achieve.
Dawn hosts quarterly VIP Days in Manchester in luxurious venue in the heart of Cheshire guaranteed to inspire your mind and motivate you to achieve the success YOU deserve.
Thursday 13th February 10am-4pm
Venue: The Colony, Altrincham Rd, Wilmslow, Cheshire. SK9 4LY
£549 + VAT or free to attend for our VIP Academy mmebers – Learn More
Includes refreshments, lunch and workbooks, certifcate (CPD eligible) and access to our support group with additional marketing resources.
Great for benchmarketing where you are, what needs to be done to recognise your goals, perfect if you want to do something but not sure how or what tool to use. The VIP days will refresh to your focus and bring a dynamic feel to your digital marketing.
Our VIP Days are ideal for small businesses, entrepreneurs and those who are really looking to ramp up their profits and turn their actions into profits.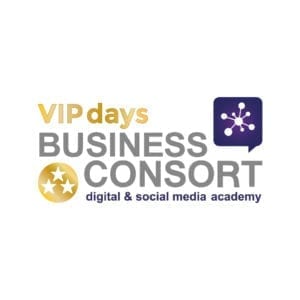 WHAT WILL YOU LEARN?
Brand – Branding YOU & YOUR Business & Positioning YOURSELF as an expert in your own field – How to become a Digital Influencer
Boost – Content Marketing & Bringing YOUR Message to the Masses (publishing a book, podcasting, presenting & speaking at conferences to running events)
Build – Your own solid Strategy to help YOUR Brand / Business SHINE Online (Setting goals & targets, establishing your key focus & priorities)
The session has 3 x guided learning elements around maximising your performance, productivity and profits through branding, amplifying your message in the morning then in the afternoon you'll be working on your very own plans , looking at your own specific objectives as these sessions are limited to small class sizes so we can ensure lots of 1:1 time workinng on your business.
Your trainer will be on hand to coach and mentor you through creating your own strategy and you'll be working with one of the worlds leading digital influencers who ahs over 5 million subscribers and is ranked in the top 1% globally by LinkedIn – Dawn McGruer (won best female speaker and is a published author too). She has over 20 years of experience and is a millionaire entrpreneur who has multiple businesses and is a digital marketing strategist.
We guarantee you'll get the best coaching and mentoring to take your business to the next level.
We use templates and planners to get your thoughts and ideas in one place to help form your 30-day plan and actions. Our aim is to really provide a routemap for you to follow when you leave and ensure you have all the tools and techniques to empower you to implment and run successful campaigns.
The VIP Day is about getting results for your YOU so is ideal for business owners, entrepreneurs, marketers or anyone involved in business development.
UPCOMING DATES: