Digital Marketing Diploma
Get ahead in your career – Get a Diploma in Digital Marketing
Graduate in as little as 12 weeks – Gaining a professional, worldwide recognised digital marketing qualification and start earning in excess of £50-100K
Business Consort –
CIM Accredited Centre of Excellence – 99% Pass Rate
Digital Marketing Qualifications available;
Online Worldwide – Learn Anywhere – Anytime!
Face-to-Face Courses in London or Manchester
Delivered at your premises to your team
Online Course Demo – See what our Online Learning Portal looks like
STUDY FOR FREE – ALL STUDENTS OF ALL AGES CAN APPLY FOR AN NUS CARDS – REAP SAVINGS EQUAL TO YOUR ENTIRE COURSE FEE!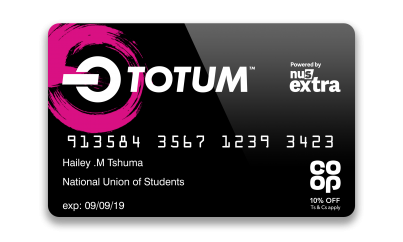 Study for FREE – ALL students of ALL ages can apply for an NUS Cards – Reap SAVINGS equal to your entire course fee!

Accredited by the Chartered Institute of Marketing
Approx.  150-300 hours study depending on expereince with 3 written assignments.
2 Study options – Online or Face-to-Face Courses in London or Manchester
PLEASE NOTE: If you are looking for maximum support you may wish to consider our Digital Professional Programme which has 12-months coaching and mentoring plus monthly masterclasses and more – Learn More
CIM Digital Diploma in Professional Marketing: 10 Minutes Overview (+ 13 mins optional deep-dive)
Study Time: Aprox. 90 minutes a week – Average completion 3 to 6-months for those in full-time work (you have 1 year to complete the course)
Assessment: 3 x written assignments based on a company of your choice
Resources: Video lectures, Slides, Practical Exercises
Cost & Study Options:  Online £1249 + VAT or Blended – 3-Day Fast Track £1749 + VAT in London or Manchester – Covers 80% of the syllabus (remainder studied online)
Flexible Payment Plans Available:  £199 + VAT (normally £299) over 6 months or £99 + VAT (normally £199) over 12 months + £99 + VAT Sign-Up FEE
Additional Fees: Assessment fees £185 each (x 3) + CIM membership £55

Level: The diploma is level 6 – equivalent to an undergraduate degree (Worldwide recognised professional and academic qualification + honorifics after your name)

Cheapest of all 6 study centres worldwide who offer Diplomas in Digital Marketing by at least 60%!
Learn directly from Dawn McGruer FRSA FCIM Multi-Award-Winning Digital Marketing Speaker, Author & Trainer
We train from a practitioners point of view as we practice what we preach as a digital agency so have a far greater knowledge to offer businesses.
We provide unlimited and personal course support through the study buddy community, live webinars, email & tutor calls
Trained & certified 25,000 students plus awarded our 14th commendation for outstanding results achieved and 99% pass rate from CIM
Our method of teaching is through on the job learning and coursework can be used in students portfolio's
Achieve a professional, academic & worldwide recognised qualification in as little as 12 weeks
83% of our students have either gained a pay rise or promotion or found a new job in the digital marketing arena with average salaries reaching in excess of £50-100K
95% of UK employers see a Diploma in Digital Marketing as the qualification to attain