Mid Summer SALE
Ends 31st July 2019
Sale prices will never be repeated so it's your only chance!
Business Consort Digital and Social Media Academy is a CIM Centre of Excellence.
All training is accredited and certificated under the CIM CPD scheme and delivered by an experienced trainer and practitioner with more than 20 years' experience.
VIP Strategy Days
Our VIP Days are ideal for small businesses, entrepreneurs and those who are really looking to ramp up their profits and turn their actions into profits.
Perfect for strategy and implementation help and 1:1 advice for your digital plans – We cover topics in masterclass sessions such as Facebook, Instagram and LinkedIn Strategy and integrating your marketing across channels such as email, search, advertising, content marketing as well as setting goals and measuring success.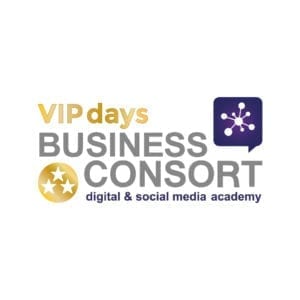 MANCHESTER – Thur 26th Sept 2019
LONDON – Tues 17th Sept 2019
ONLY £399 + VAT
Normally £549 + VAT –  Ends 31st July 2019
I am constantly looking at ways to improve social strategy for me, my businesses and my clients & take a look at this breakthrough – RESULTS IN JUST ONE WEEK!
✅ 899% Increase of Profile Views
✅ 1500 NEW quality connections
✅ 373% Increase in Engagement
✅ 80% Increase in Lead Generation
Who wants to know how I did this?
I am covering this at our next VIP Strategy Day in September and on our Online LinkedIn Masterclass – Interested?
Online LinkedIn Masterclass for Business
SAVE £100 – ONLY £149 + VAT – Normally £249 – ENDS 31st July 2019
Bite-size video lectures and is approx. 2 hours in total and is supported with worksheets & quizzes. Learn Anywhere & Anytime! 
This course is hosted by ME – Multi-Award-Winning Digial Marketing Speaker, Author & Trainer Dawn McGruer Ranked in the top 1% globally on LinkedIn – As Featured in Forbes – See my recent article in Forbes about Making the Most of LinkedIn