Our Founder Dawn McGruer MCIM FRSA MIoD has been invited to judge The Digital Experience Awards (DXA) which are awarded to businesses providing an exceptional customer experience through the use of digital technology.
As an award winning digital marketing trainer, practitioner, consultant, author and speaker who has become a key influencer in the world of digital over the past 20 years having amassed over 5 million subscribers and a 45,000 strong LinkedIn network.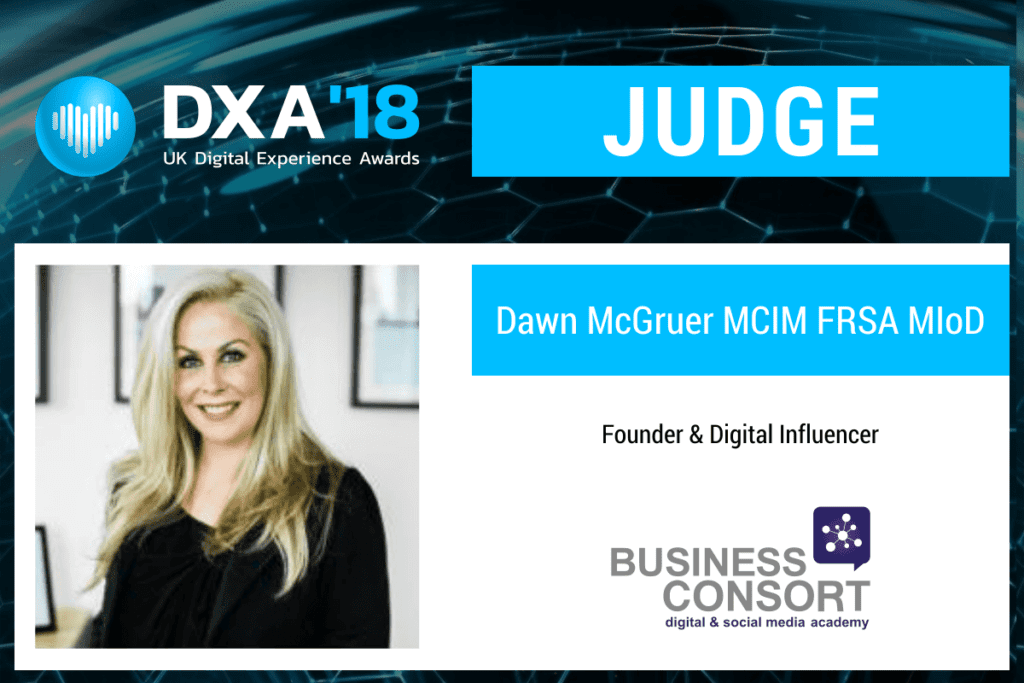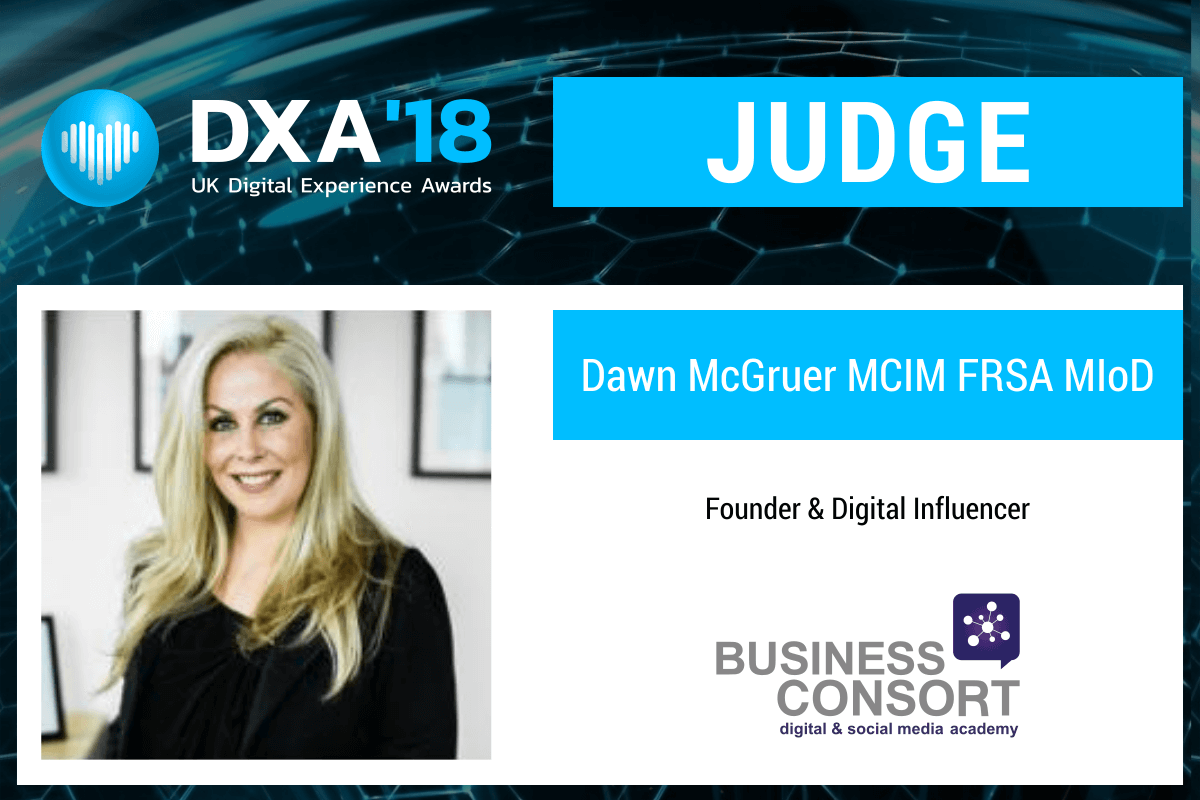 She is the Founder of Business Consort who provide digital marketing training courses and qualifications and is accredited by The Chartered Institute of Marketing and was established in 2005. The academy has developed it into a world leading training organisation having trained & certified over 20,000 students to date.
She has over 10 commendations from the CIM for outstanding results achieved by her students achieving worldwide recognised qualifications such as the CIM Digital Diploma in Professional Marketing. In addition, she also was shortlisted for the CIM Marketing Excellence Award 'Marketer of the Year' earlier this year.
Dawn has trained 1000's or organisations including some of the world's largest Global brands across most industries and was invited as a lifetime Fellow of the RSA – The Royal Society for the encouragement of Arts, Manufactures & Commerce founded in 1754. This invite comes as recognition of her expertise in the field of social media marketing and her work to raise awareness of the advantages of social media to business owners.
Recognising Digital Excellence and Innovation – Awards Finals will be hosted on Thursday 12th July 2018 at The Park Plaza Riverbank in London.
ABOUT THE AWARDS
Now with enhanced B2B and B2C categories including fintech and omni-channel this year, every sector and size of company can be recognised. The awards celebrate and reward your team's digital talent, while raising your profile and attracting a new network of customers.
THE CATEGORIES
There are 23 categories to choose from this year encompassing both sector specific industries such as banking and telecoms, to application specific areas such as the best user experience and best use of social media. The categories have been refreshed to incorporate both B2B and B2C initiatives and to ensure all sizes of organisations can enter whether an individual, SME or large corporation. What's more you can increase your chances of winning as there is no limit to the number of categories you can enter. More information can be found on the categories page.
We look forward to announcing the winners in July 🙂