Diving Into Digital Marketing Tools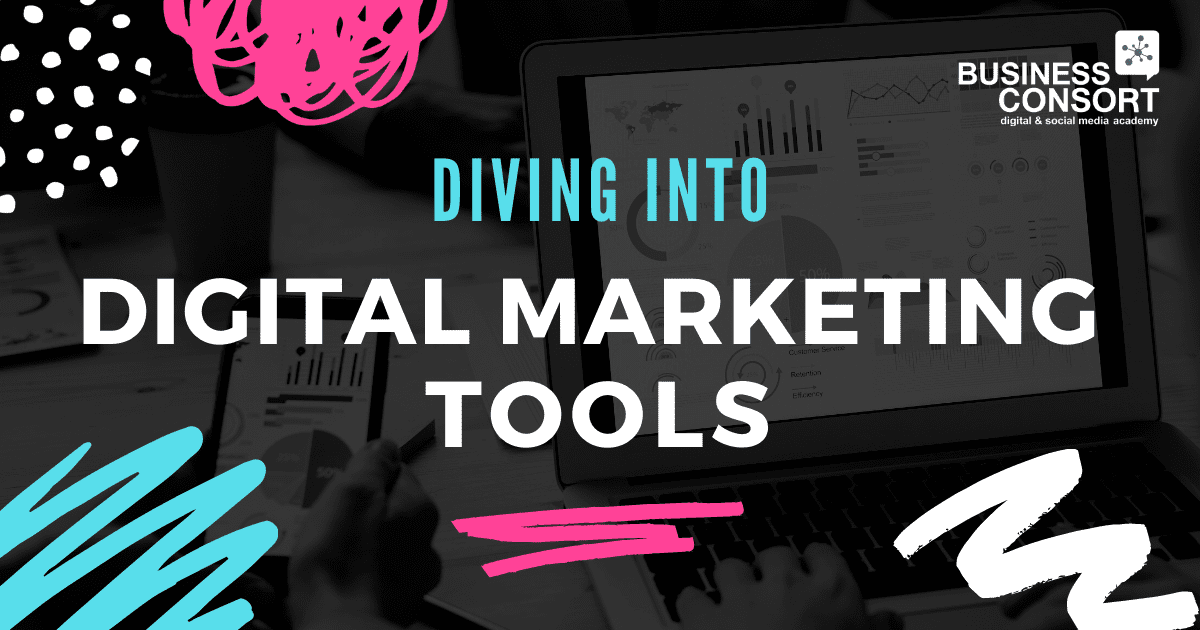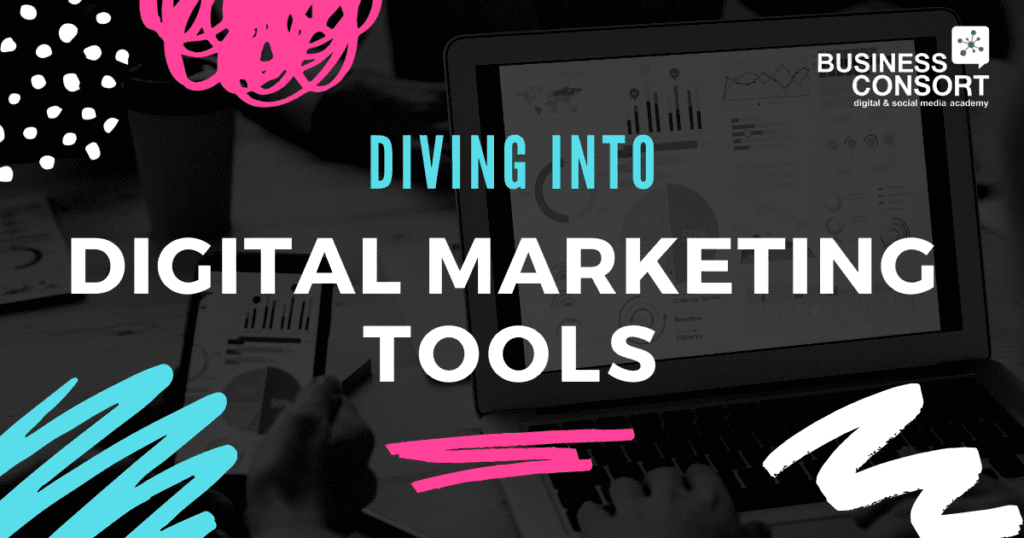 It would be ridiculous to try and cover all of the useful digital marketing tools available to digital marketers in one article—or even in a dozen!
Digital marketers face with thousands of tools that they could use to deliver their hopeful best results. That choice needs to include all the typical considerations: ease of use, budget, performance, depth of delivery, reach, recommendations, and much more.
First, we're going to look at the market leaders—the most popular tools of their kind, to give you a heads-up into what the winning teams are using, and why.
Then, we've created a few sections of favoured digital marketing tools—free and paid—in easy bite sections.
The top tools
Google's most loved tools
Analytics tools
Tracking tools
Email marketing tools
SEO tools
With no further ado, let's get stuck into our selection for the main digital marketing tools.
What are the top digital marketing tools?
SEMrush
All-in-one packages are über-popular, but if you're serious about improving your SEO, SEMrush is one of the most renowned, and all-inclusive tools you'll find.
Search out keyword strategies, implement them, track how they're doing—and that's only the start of things.
The package includes tools for every marketer:
SEO
Content marketing
Market research
Advertising
Social media management
Search engine reputation management
With SEMrush, you can analyse your competitors to see where they're succeeding or failing, and what you have to do to better them. That could be link building (there are tools for that), work on your content marketing (tools fort that, too), working out if paid advertising is for you, and if it is, what PPC keywords should you use (yes, you guessed it, more and more tools).
In fact, there are so many areas of in-depth analysis and tracking, if you can't lift your website performance, rankings, and conversions, with SEMrush, you're probably in the wrong job?
There are 3 plans and price points. The more you pay, the more you get. The entry 'Pro' plan grants you access to over 40 tools. If you bump up to the 'Guru' plan, you'll get all of that, but with added metrics—and also access to the content marketing platform missing from the Pro plan.
The top-level 'Business' plan delivers extended limits, API access, Google Studio integration, as well as white label reporting. It's definitely an investment for the serious marketer, but what you get for your money is certainly worth considering if that's you and your organisation.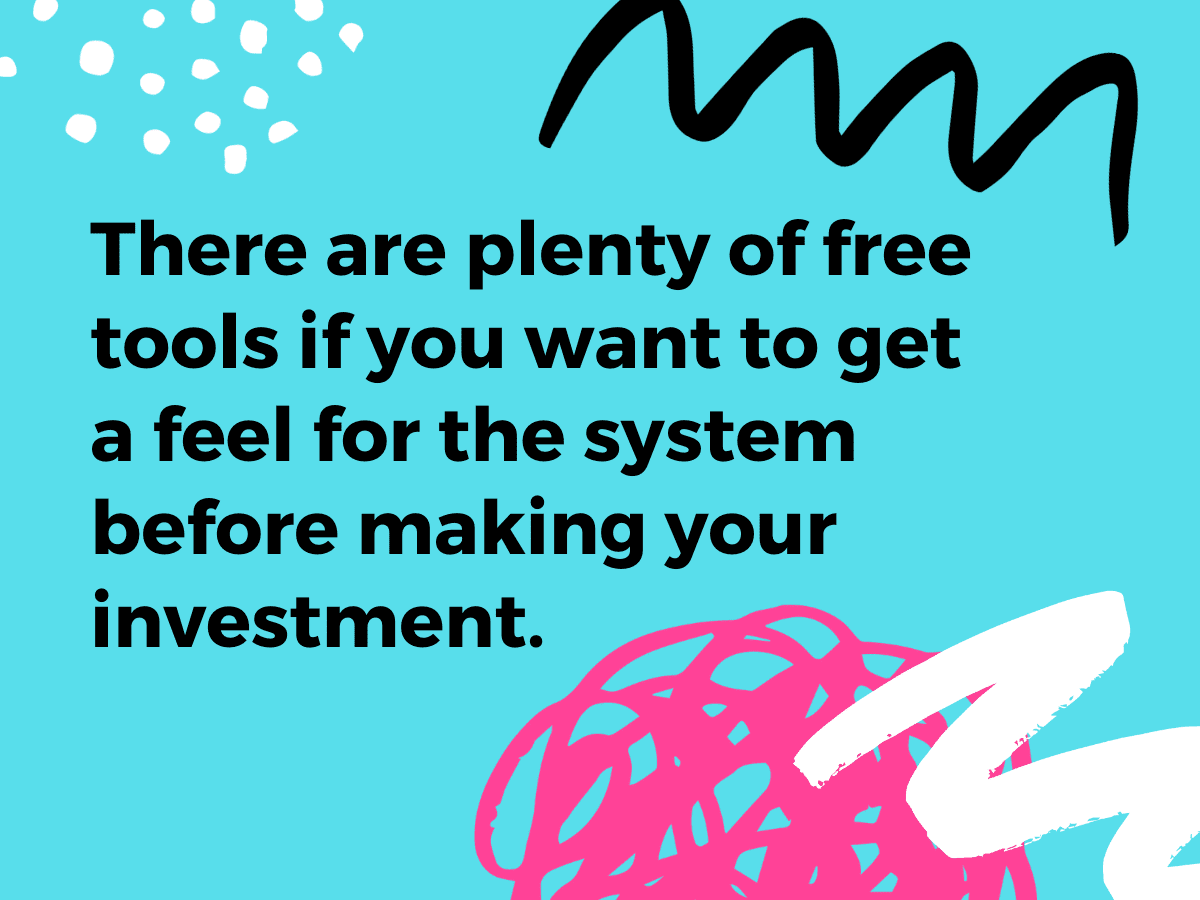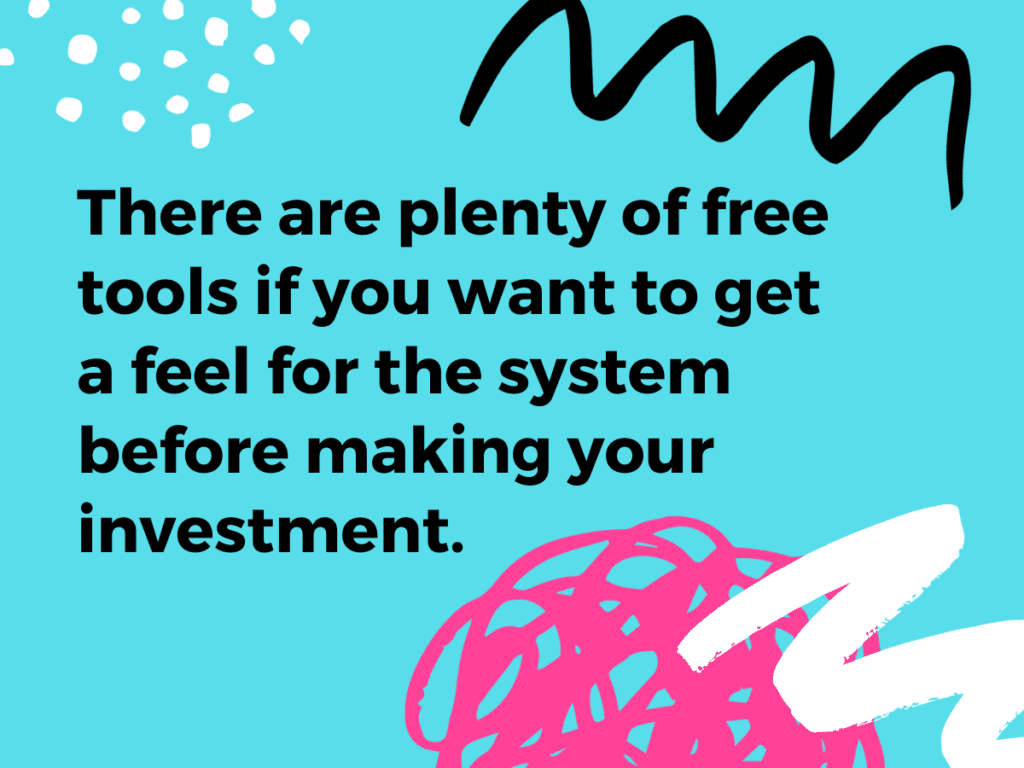 HubSpot
According to the HubSpot pitch, they offer all the tools and integration to increase leads, accelerate sales, streamline your customer service, and build a powerful website.
They get no argument from us.
It's a fabulous all-rounder. There are plenty of free tools if you want to get a feel for the system before making your investment. In fact, most of our options here do. If you've got the time, sign up for them all, and see which you like the feel of before making your decision.
The wide range of tools allows you to set up web and popup forms, live chat facilities, email marketing, CRM (customer relationship management) and plenty of other great applications. You can control your blogs, social media, and create landing pages for all of your projects.
It easily slots neatly into a number of our categories, as it does all of the jobs it sets out to incredibly well.
The free plan includes 2,000 emails per month to use with their email-marketing tool. This has a straightforward drag-and-drop email builder or a host of ready-made templates to utilise.
What else can you expect? Well, just to throw a few more of their tools into the mix, you can generate marketing plans, invoices, and email signatures, then there's a tool to help you develop blog ideas, and even grade your website. You'll be able to automate your sales emails, deep-dive your social media, build a help desk, and… well, you get the idea.
If you're looking for an industry recognised piece of software that covers so much, and all in one place, you could do much, much worse.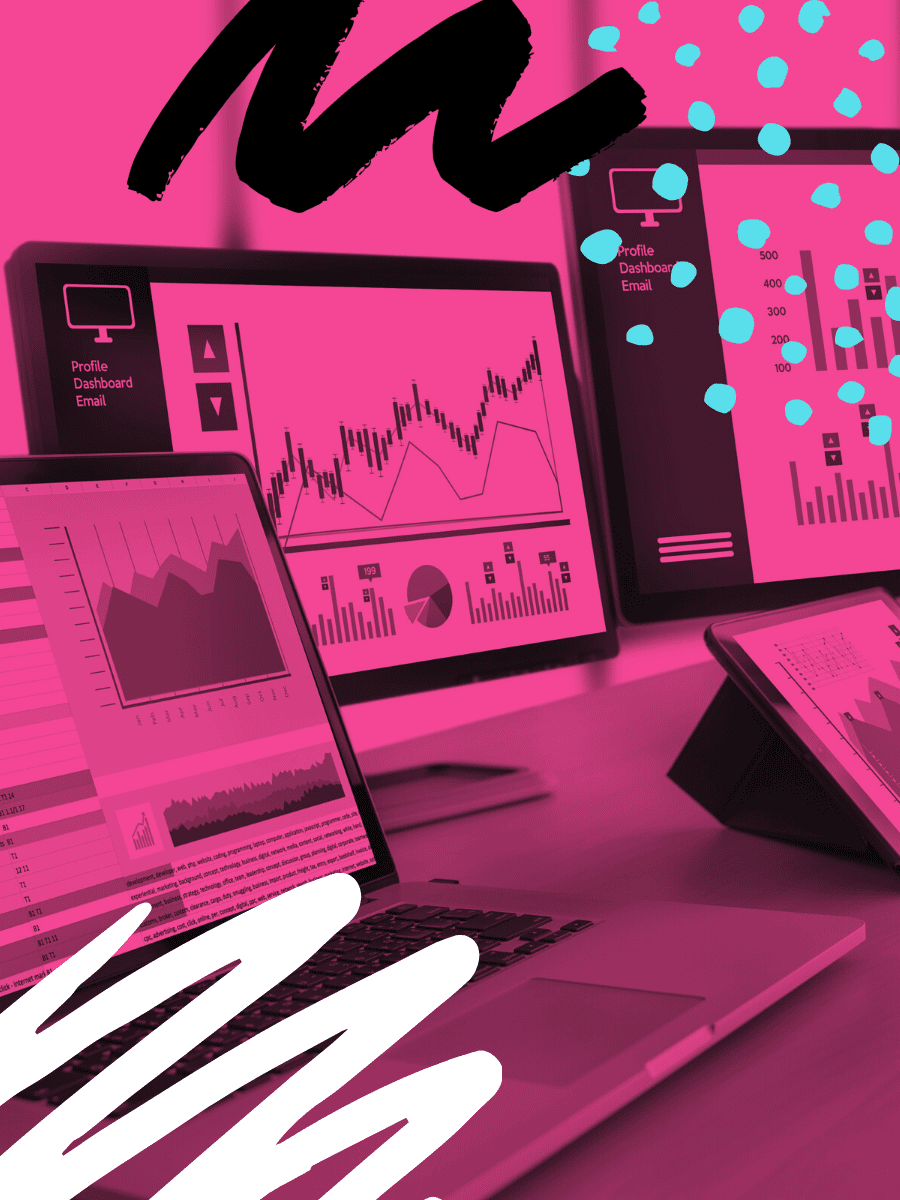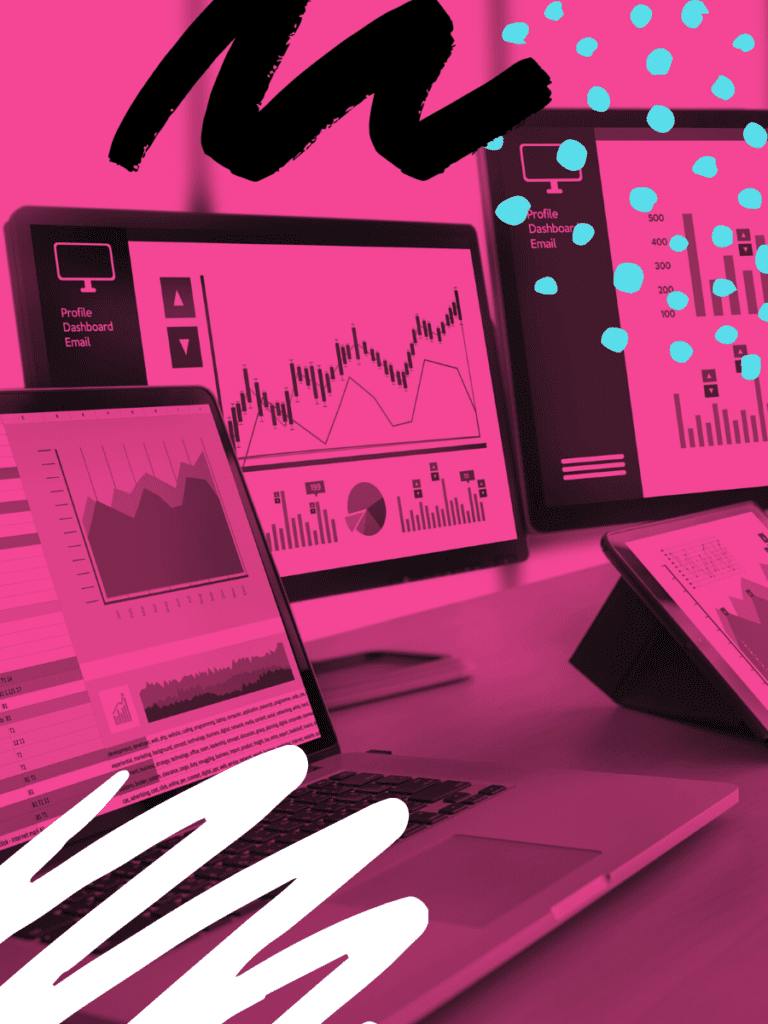 Moz
Moz is one of the market-leading tools for SEO. It offers software and data solutions to boost traffic, rankings, and visibility in search results.
Moz crawls your website to let you know where the technical SEO issues are, and then, how to improve and fix them. It tracks the performance of your keywords across over 170 search engines and offers the tools to discover even more traffic-driving options within your industry.
Its SEO data and backlink analysis are areas Moz is particularly proud of. 40.7 TRILLION links feature in their index. With this mass of data, the metrics to any site you can think of is on your screen in seconds.
There are 2 packages to choose from:
Moz Pro provides analytics and insights into your SEO, actively boosting your search engine rankings.
Moz Local is their automated list management tool that concentrates on publishing consistent location data across the search engines.
Google Analytics
Everyone should have heard of Google Analytics.
The search engine giant offers masses of free tools to help marketers deliver and track all kinds of traffic-driving solutions. Google Analytics is one of the most powerful and useful for understanding your visitors and their data.
Here's what's on offer:
When it comes to understanding your audience, it uncovers your visitors' demographics, from location and language to age and sex.
You'll find out which social networks are sending you the most traffic, and how your web visitors are interacting with your SM plugins, buttons, and tools.
If you need to know how your visitors are connecting, there's all of that too—from browsers, operating systems, networks, mobile or desktop tech, and more. As well as the hardware and software, you'll also see which websites are driving traffic, which keywords, which search engines, and plenty of data from any other referrers.
Given just how good Google is at everything it invests in, why on earth aren't you already using this amazing free resource?
Ahrefs
Ahrefs is another comprehensive SEO tool, designed to deliver competitive analysis, so you can see what your competition is doing. Back links, leading pages, content rankings—and with their Content Gap tool, you can identify the weaknesses in your own content.
Top Pages shows you where you're working well, and also the amount of traffic heading to your competitors' sites.
With over 2.5k users joining Ahrefs each week, it's popular—and understandably so.
Site Audit shows you where about your website needs work
Site Explorer analyses the behaviour of your competitors
Keywords Explorer shows just what your customers are looking for
Content Explorer provides information about the top-performing content in your industry
Rank Tracker keeps you up-to-date with your progress
Simple to understand, powerful in performance, Ahref's system works for junior marketers and seasoned experts alike.
Google tools used for digital marketing
Google provides hundreds of free tools for online marketers. That said, we think these four are a great place to start for any small business.
Google Analytics
Google Ads
Google My Business
Google Trends
Google Alerts
Analytics is an illuminating area of education for every business marketer to get to grips with. There are scores of free digital marketing resources covering social media, selling online, using data, and more on our website here at Business Consort – Digital & Social Media Academy.
Digital marketing analytics tools
Tracking website performance is a must. There are tools that track specifics, to those tracking almost everything you could ever want to know.
The following digital marketing tracking tools deliver strong overviews of site performance and insights into how to boost your numbers.
Kissmetrics
Kissmetrics tracks site visitors throughout their journey to conversion. With a mass of data, it helps you fine-tune your process and increase conversions across all areas of your website.
Adobe Analytics
Having a finger in every digital pie there is, Adobe provides an enterprise-level analytics tool to complement their enormous suite of creative and digital tools. It offers a deep dive into your data, with cross-channel functions, customer analysis, intelligent predictions, and a real-time opportunity to respond to customer actions.
Woopra
Woopra's focus is on ecommerce. So, if you've got issues with cart abandonment, or need to match more visitors to your most efficient route to checkout success, this is the tool for you.
Email marketing tools in digital marketing
Hubspot
We spoke about Hubspot earlier, and even though it's an all-round package, it's still one of the leading tools for email marketing.
Mailchimp
Mailchimp sends over 250 BILLION emails each year. It's easy to see why so many users are hooked. It's simple, efficient, and gets results. If you're looking into email marketing, it's an excellent place to start.
Marketo
For those who need more than a tool like Mailchimp offers, Marketo is a little more advanced. As one part of a complete package, Marketo offers plenty of automation between tools, with email marketing at its heart.
ActiveCampaign
This is our preferred tool and one we utilise across our business and our clients. It is a super powerful automation and email marketing software and one that has many features ready to use for today's digital marketer.
SEO tools for digital marketers
Our two favourites both featured in our first list—because they do their job so well, integrate with other in-package tools, making it hard for other tools to compete.
When it comes to SEO, both SEMrush and Moz give you so much data and help you utilise it, creating real results. After those two, we think Screaming Frog is worth a mention.
Screaming Frog
Screaming Frog crawls its way through lists of websites and pages to analyse performance. It helps you to fix broken links, broken pages, bad redirects and shows you the way to enhance your overall website performance.
Time to develop you digital marketing skills?