London / Manchester / Online
Accelerate YOUR Career & Boost YOUR Business
What are you looking for?
It's Digital Marketing Made Easy!
just some of the lovely people we work with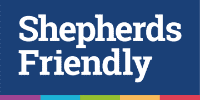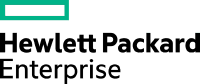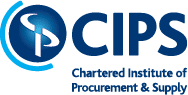 CIM DIGITAL Marketing Diploma
London / Manchester / Online
99% pass rate and graduate in as little as 12 weeks & earn in excess of £50-100K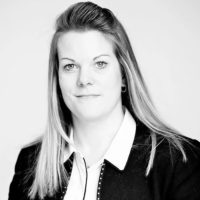 The training has given us the ability to lead discussions with our global digital teams within the organisation to request the appropriate support to get channels up and running. 
It's also given us the know-how on building digital such skills into our communications strategy and reaching the right people
Emma Mallinson, Global Marketing Product & Solutions Manager, Shell
Dawn has a great deal of knowledge and expertise in the field ofdigital marketing that can help individuals and businesses moveforward in a fast changing environment. Her advice is practical andcan quickly be put in motion.
Maggie Macleod – Marketing at Human Technology Ltd
I recently attended Dawn's two-day Fast track Digital Marketing Course and have to say I had such a fab time. Not only did I walk away with knowledge that I will use all throughout my Marketing career, but I also met some great people, as well as getting to know Dawn. It was a great experience and I would definitely recommend it to anybody who would like more of an insight into difficult topics such as SEO or Strategy (and more). I plan to keep in touch with Dawn as she is a lovely person who is very clever in what she does!
Rachel Evans – Marketing Manager | Fitness and Health Enthusiast
Dawn's training was very professional. She possesses deep,relevant and up-to-date knowledge in the area of digital and socialmedia marketing. I would recommend this experienced trainer toanyone who would like to acquire knowledge in this space.
Rebecca – Cheung CMO @IOTW
I attended a 1-Day Advanced Digital Marketing Course inManchester held by Dawn. By far one of the best I have attended,Dawn is the best, not only does she ooze experience and knowledge, she assists you in applying it to your business. It was a very useful refresher!
Kirsty Jade Speake – Events & Marketing Executive at Kenworthys Chambers
My PA and I attended Dawns 3 day intensive digital and social media marketing course, and wow what an amazing and eye opening experience it was. Dawn is exceptionally knowledgeable in this field. What she doesn't know really isn't worth knowing. She's also a wonderfully engaging speaker and teacher. We arrived as complete novices but left feeling empowered and like we had entered a whole new world which we had previously been blind to, due to our own ignorance around all things digital! We are now implementing the insider tricks and systems that we learnt on the course, and have already had successful results just a couple of weeks in. I would highly recommend Dawns courses to everybody in any business and at any level of knowledge. I have to also give special acknowledgement to the on site catering that is provided too. As a vegan I usually get lumbered with plain rice or chips at such events, but not here, I was thrilled to be treat to fabulous vegan feasts every day of casseroles, stews, curries, hummus, delicious breads and the most amazing potatoes and salads. For the relatively low cost of the course, the value for money was outstanding for the content, the after support, the high level of speaker/teacher and the amazing food. If you're thinking of booking one of Dawns courses just do it, you won't regret it!!!
Sarah Mcdermott – Property Investor, Portfolio Builder, Entrepreneur
Dawn has an abundance of advice and experience to share!
Nicol Cortese – Marketing Manager at Goodfoot Development
Attending Dawn's 3-Day Digital Marketing & Social Media Course was the best thing I could have done to grow my business. I knew very little about digital marketing beforehand but everything Dawn taught was easy to comprehend. Every step she took us through built on the previous one and at the end of the 3 days I had so many real actions that I can take that will significantly grow my online presence. In addition, there is great follow up support, meaning I am not alone. Thank you Dawn and to your team Allen
Allen Wooding – Helping businesses reduce accommodation costs in Southampton
I attended the Ultimate 3-day Digital Marketing course which was hosted by Dawn in Manchester. Me and my colleague came to the course with no knowledge or skills in Digital Marketing so it was a bit daunting but the way Dawn taught the course and presented all of the information was excellent, it really put us at ease. The course was intense in parts but everything Dawn said and the way she taught it ensured everything was retained – it's not death by PowerPoint or just being talked at for 3 days, it's almost as if she's presenting you with an arsenal of digital marketing tools and she shows you how you can apply them to work for you. For a complete novice in digital marketing I couldn't recommend Dawn and the courses she provides enough, they're excellent!
Jack Biggs – Administrator at The Qualifications Platform Ltd
When I first booked the Digital Marketing course with Dawn at Business Consort, I only had the hope to improve SEO for our new website which we are getting ready to launch … I left with SO much more! I learned the best ways to use content to engage web visitors and get them on my email list, so I get an opportunity to sell our software (which is not a quick buying decision). With this, Dawn shared a brilliant campaign idea with us which I have already added to our digital marketing plan for when we launch. Dawn recommended lots of simple to use tools which will help with anything from metrics tracking, creating videos and even creating graphics for the web, all of which I have already started to use within our business. Not only was the course both fun and challenging but Dawns direct feedback for improving our Digital Marketing Strategy was invaluable. She has a logical method of teaching that really got us all engaged. I can't speak highly enough of this course.
Caitlin Holmes – Marketing Coordinator at Connect Childcare
Founder of Business Consort - Digital & Social Media Academy - Dawn McGruer FRSA MCIM
Are you a digital superhero?