CIM Diploma in Digital Marketing (Online) Level 6
From: £99.00 / month for 12 months and a £99.00 sign-up fee
CIM Digital Diploma in Marketing
Graduate in as little as 12 weeks and earn in excess of £50-150K - Our Price Guarantee ensures we are cheaper than any CIM study centre in the world by at least 20%
£1249 + VAT Online - Learn anywhere - anytime 24/7 and study at a pace and time that suits you - Payment Plans Available to study from just £99 + VAT a month!
£1749 + VAT Blended  - Attend 3-day course in London or Manchester which covers 80% of the syllabus and the remainder is then completed online
CIM Digital Diploma in professional Marketing
We offer this course to study online (which includes our online Fast Track Course as standard) and also run a 3-Day Fast Track - Blended-learning study option 3 x times a year in March, June & October
3-Day Fast Track Dates
Mar 3rd – Mar 5th 2020 |  London

Mar 17th – Mar 19th 2020 |  Manchester

Jun 9th – Jun 11th 2020 |  Manchester

Jun 23rd – Jun 25th 2020 |  London

Oct 6th – Oct 8th 2020 |  Manchester

Oct 13th – Oct 15th 2020 |  London

The Diploma is a worldwide recognised professional qualification that is highly demanded by employers - Gaining this prestigious accolade puts you in the top 1% of markterers in the world. - Graduate in as little as 12 weeks and earn in excess of £50-100K and rank into the top 1% of marketers globally!
We have taken just over 27,000 students through the digital marketing course and have developed some pretty epic support resources to make sure students feel connected with their study buddies and tutors.
Here is our 2020 Diploma Brochure with full range of courses available
We offer a very flexible apporach to studying with Business Consort Academy - Pay by Invoice, Monthly Payment Plan or Online by Debit or Credit Card. Contact Us with any questions...Tel: 0800 334 5784 or email
Earn honorifics after your name as soon as you graduate plus option to work towards Chartered Marketer, which is a status recognising those marketers achieving the highest level in the profession. It demonstrates commitment to keeping up-to-date and is awarded on a combination of experience and qualifications.
95% of UK employers see a Diploma in Digital Marketing as the qualification to attain – Source: CIM Survey
Search Engine Optimisation (SEO)
Pay Per Click (PPC)
Online Advertising
Email Marketing
Viral Marketing
Online PR, Blogging & Writing for the Web
Affiliate Marketing
Social Media
Digital Metrics, Legislation, Regulation and Codes of Practice.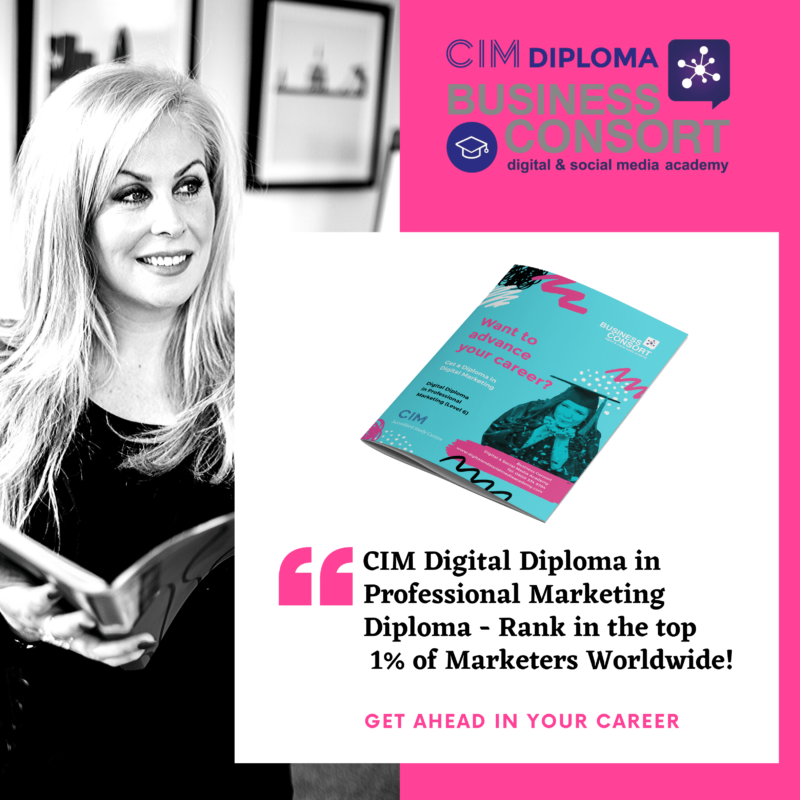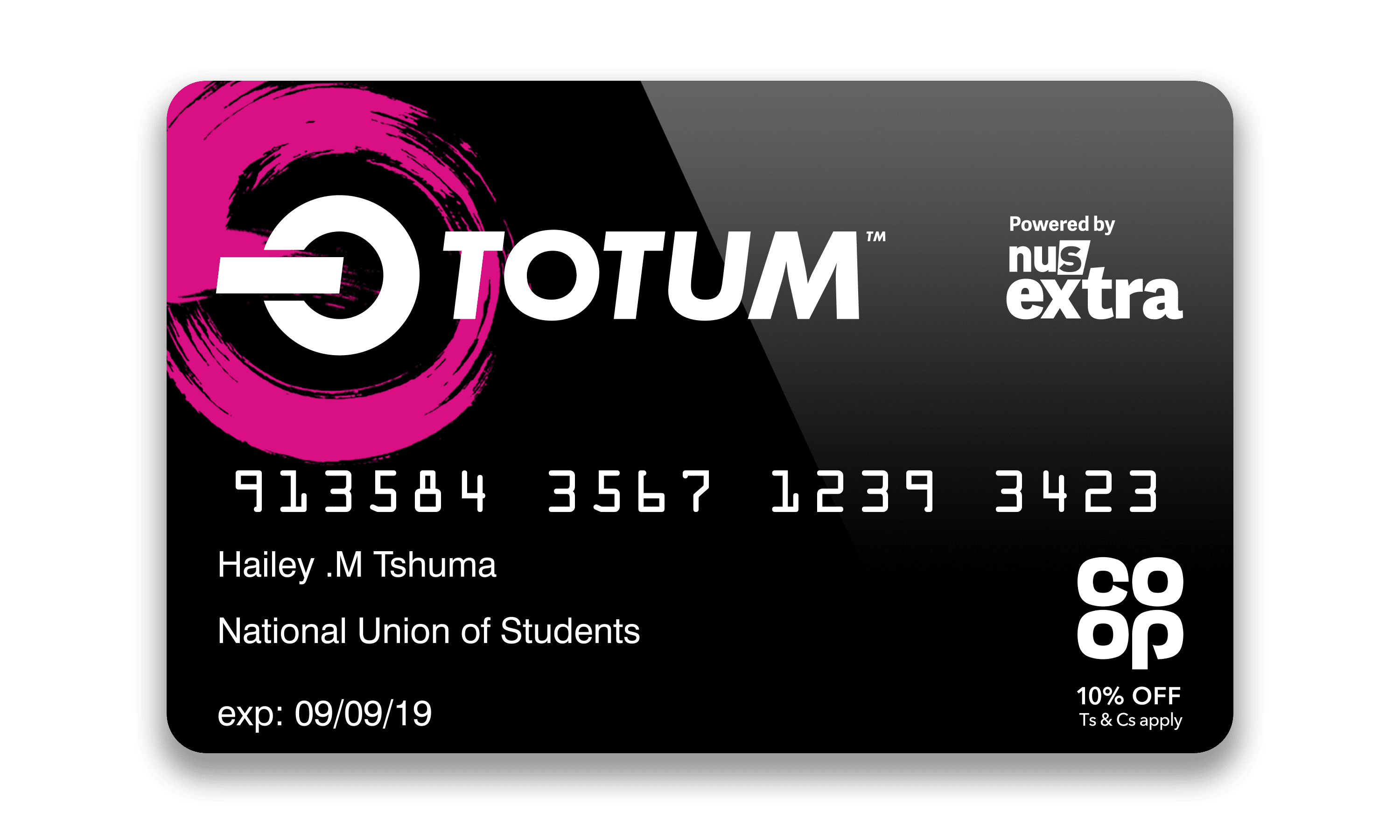 Get ahead in your career - Get a Diploma in Digital Marketing and ensure you are earning what you are worth and deserve - Graduate in as little as 12 weeks (90 minutes a week) and earn in excess of £50-150K.
83% of our graduates get a pay rise, promotion or new job!
Who is this for? Designed for those wanting to work in marketing or marketing professionals who want to specialise knowledge & understanding of what digital marketing is & how it relates to the marketing industry & turn that knowledge into successful marketing strategies.
STUDY FOR FREE – ALL STUDENTS OF ALL AGES CAN APPLY FOR AN NUS CARDS – REAP SAVINGS EQUAL TO YOUR ENTIRE COURSE FEE!
QUICK VIEW
Study Methods: Online or Blended (Online + 3-day Fast Track Course in London or Manchester covering 80% then 20% studied online) or at your premises for your team
Assessment: 3 x assignments based on a company of your choice
Resources: Videos + Study Buddy Group + 1:1 Calls with Tutor
Cost & Study Options:  Online £1249 + VAT or Blended £1749 + VAT
Payment Plans:  £199 + VAT over 6 months or £99 + VAT over 12 months (+ £99 + VAT Sign-Up FEE)
Additional Fees: Assessment fees £185 each x 3 (£555) + CIM membership (£65)
Level: Level 6 – equivalent to an undergraduate degree (Worldwide recognised professional qualification + honorifics after your name + Graduation Ceremony in Westminster
How long will it take to qualify? We suggest you allocate about 90 minutes a week for 12 weeks if you are working full time.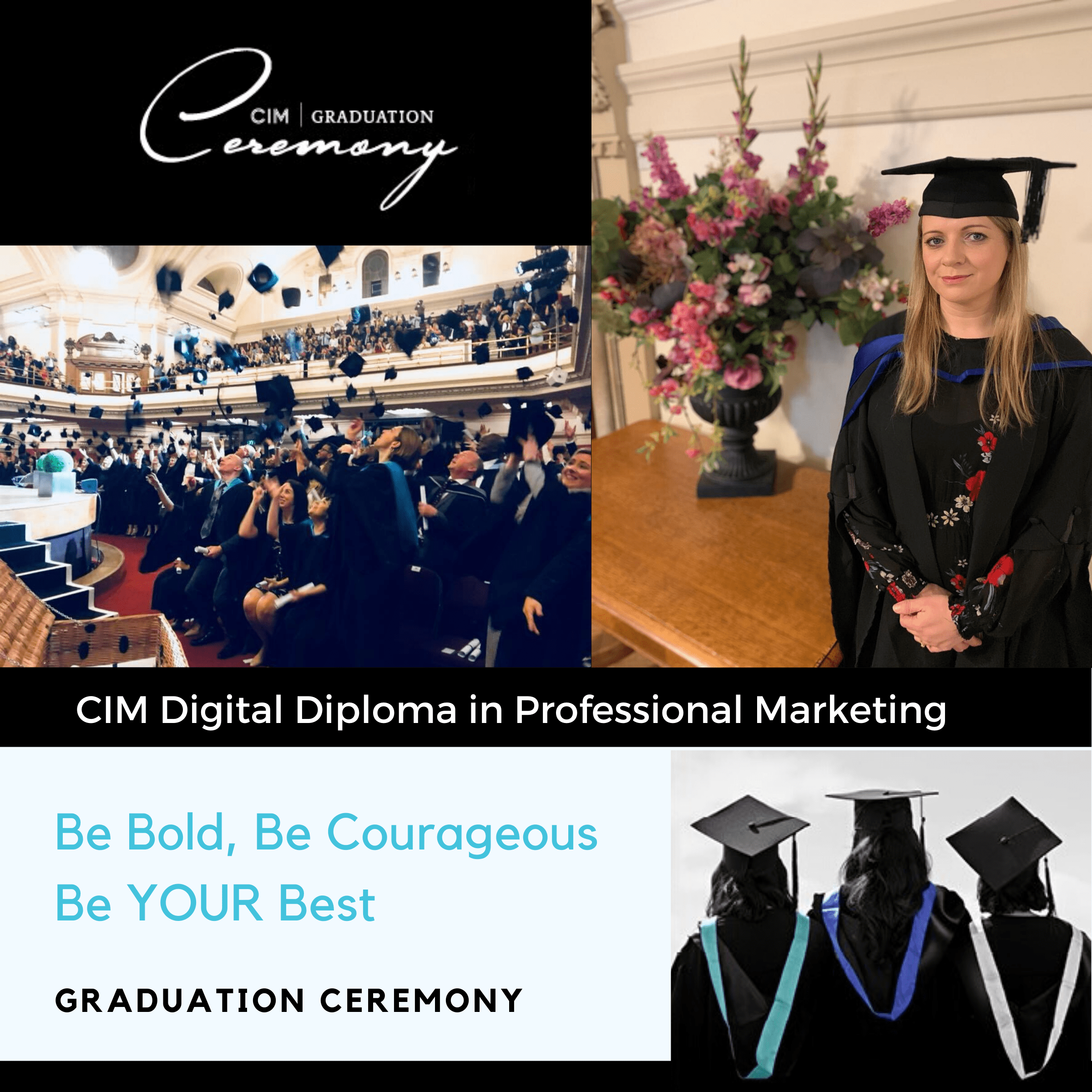 99% PASS RATE - Award-Winning CIM Study Centre of Excellence with over 15 commendations awarded for outstanding results!
Got Questions?….Watch the instant access webinar (15 mins) WATCH NOW
WATCH THE DEMO: See what our Online Learning Portal looks like inside
digital marketing STRATEGIES
YOU WILL LEARN
Managing channels and setting goals
Search marketing including SEO and PPC
Managing Campaigns
Analytics
Budgeting for channels
Social media & community management (paid, owned and earned)
Email and marketing automation
Legal and data protection
You will have the opportunity to gain skills and knowledge to understand the fundamental planning concepts for an online organisation as well as key factors in implementation, measurement and evaluation of successful campaigns.
Customer insight, research
Customer journey across lifecycle
Strategic positioning
Digital transformation & managing organisational change
Building digital capability & culture
Digital trends and tools
Analytics, setting goals and building measurement framework
User experience
This Level 6 award provides insight into how organisations can implement digital marketing capabilities into strategic marketing planning.
It outlines how an understanding and analysis of the macro and micro-environments can enable organisations to assess the impact of the disruptive digital landscape in delivering objectives, in order to develop strategic recommendations.
It provides recognition of how creating digital marketing mixes can enable organisations to respond with agility to market needs.
It examines how the management of digital channels and the application of key digital measures help to achieve business objectives.
Who is the Diploma in Digital Marketing for?
Those working in marketing or seeking to enter the industry.

Ideal if you are developing and implementing digital marketing plans or working in an online team.

It will teach you the essentials to understand fundamental digital planning concepts.

Whatever your role is in your company, you'll benefit from gaining insight into today's digital arena.

Ideal if you want an invaluable asset for your CV and marketing career.

Digital Marketing salaries for qualified marketers can start at £50K to £100K
Employer Benefits & Business Case;
The most in demand qualification by employers due to its digital focus - Students undertaking this qualification will master online marketing and social media to grow the business
From a professional development point of view this course is a great incentive to motivate staff as well as benefit the employer as the assignments are created around the business and can be used within the role such as creating campaigns, strategy and digital plans for increase lead generation etc.
The diploma is geared towards real-world business marketing and all elements of the syllabus are designed to get students implementing as they learn within their role so benefits can be seen instantly not just on graduation
You'll be learning direct from one of the world's leading digital influencers and best-selling author of Dynamic Digital Marketing (published by Wiley)– Dawn McGruer is not only an award-wining speaker and trainer but is ranked #1 on LinkedIn and has built multiple multi-million pound businesses from scratch (Founder of the Academy). Her experience as a digital and social media practitioner is second to none so students receive world-class coaching and mentoring.
Entry Requirements
Our study centre includes a foundation unit within the course as standard to ensure even advanced marketers are using the latest tips, trends and technologies as well as best practices so even if you are in the earlier stages of your marketing career it won't matter as our online learning portal is very thorough and our digital diagnostic allows tutors to assess your level upon joining the course so they can guide you accordingly for timescales for submitting assignments etc.  
We centre less on academic achievements as digital is ever-evolving so regardless of age, experience or role we cover the fundamentals from basics all the way up to provide end to end knowledge and get the deepest learning experience and I think this is really a key factor when you look at our 99% pass rate. Our entry requirements are that you can create a written assignment and have a good level of English if this is not a student's first language to enable this.
Best for those who want to know how to use digital channels & are involved in creating digital plans & strategy, enhancing the customer journey & managing digital campaigns
CIM Digital Diploma in Professional Marketing
Join the top 1% of markterers in the world and you can graduate in as little as 12 weeks and earn in excess of £50-150K
Key Points
Study Time: 150-300 hrs depending on experience
Approx. 90 minutes a week is required to dedicate to your studies
Approx. 12-24 weeks average graduation term

Includes all course materials, workbooks, CIM Certificate upon completion + unlimited after-coure supportand reading list

Blended option includes workbooks, refreshments & lunch too

Accredited by The Chartered Institute of Marketing – World's largest Marketing Institute

Assessment: 3 x Assignments (business related NOT essays) The assignments are all around real-world business plans, reports or strategy rather than dissertations. Digital Marketing is one of the most in demand skills by employers right now! In terms of timescales you have 1 year access to the Diploma of which most students complete and graduate within 12-24 weeks.
Resources: Video lectures, Slides, Practical Exercises
Online diploma £1249 + VAT - Learn anytime & anywhere at a time and pace that suits YOU!

Monthly Payment Plans: £99 + Vat sign-up fee then either £99 + VAT x 12-months or £199 + Vat x 6-months

Blended study option 3-Day Fast Track course in London or Manchester £1749 + VAT (covers 80% of the syllabus then remainder studied online)
Additional Fees: Assessment fees £185 each + CIM membership £65 (No VAT)
Level: Level 6 (undergraduate degree equivalent) Professional Academic Qualification Recognised Worldwide
This course is for you if...
Accelerate your career & boost your business
JOIN OVER 25,000 CLIENTS WHO HAVE ACHIEVED AMAZING RESULTS!
Don't take our word for it, here are just three clients who have gained huge benefit from joining BUSINESS CONSORT ACADEMY
From: £99.00 / month for 12 months and a £99.00 sign-up fee
INTERESTED?....GOT QUESTIONS?....
Call our team 0800 334 5784 or...
From: £99.00 / month for 12 months and a £99.00 sign-up fee
Business Consort – Quick Facts
We are a Chartered Institute of Marketing accredited study centre of excellence 

Diploma Students are ALL eligible for NUS Discount Cards – Providing SAVINGS in just 1 year equal to course fees!

Celebrating 14 years as a CIM Study centre of excellence

14 x CIM Commendations for outstanding results– 99% Pass Rate!

We train 5000 delegates a year & have 5 Million Subscribers

PRICE GUARANTEE – 20% cheaper than any CIM study centre in the world
Ofqual regulated qualification – The same as going to University and studying a degree

Unlimited after-course support provided through our online community

83% of diploma students gain a promotion or pay rise
If you need help finding the right course for you or your team just get in touch with us 0800 334 5784 or email us any queries
BEST PRICE | BEST QUALITY | BEST EXPERIENCE
Our price guarantee means we promise we are 20% cheaper than any like-for-like accredited course + discounts are available for multi- delegate and courses or charity bookings.
LEARN FROM LEADING DIGITAL EXPERT - dawn mcgruer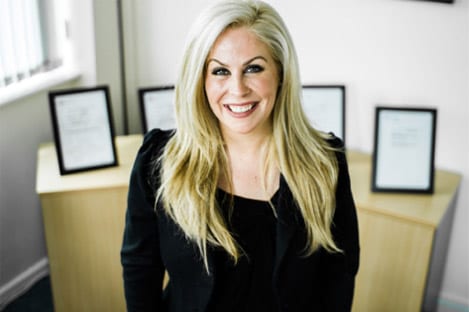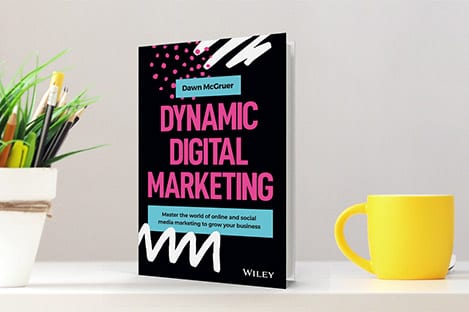 Dawn McGruer is an award-winning speaker, trainer, practitioner and consultant who has become a key influencer in the world of digital marketing. She was named Best Female Speaker at the Professional Speaker Awards, and her Dynamic Digital Marketing Model was named Solution Framework of the Year. Dawn is founder of Business Consort - Digital & Social Media Academy, which has enjoyed 14 years of success. Her insights are in high demand, and her expertise and experience has been rewarded with lifetime Fellowships with the Royal Society and CIM.
Dawn has a strong online presence including ranking in the top 1% globally on LinkedIn as well as boasting an enviable 5-million-strong subscriber base which proves she has the credentials to lead others to digital marketing success.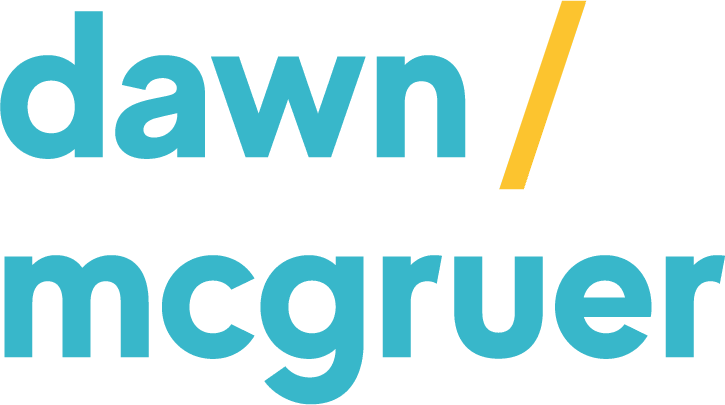 Best Female Speaker - As featured in




From: £99.00 / month for 12 months and a £99.00 sign-up fee
just some of the lovely people we work with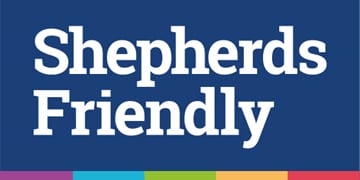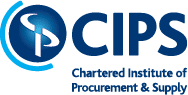 Frequently Asked Questions
Imagine if you ranked in the top 1% of marketers in the world and what your earning potential would be!
Not only would your employability sky-rocket, your opportunities would treble from pay rise, to promotion to new job or even career!
Gaining this worldwide recognised qualification will make you stand out from the crowd for clients and employers and will ensure you can reap the rewards you deserve and earn what you are worth.
YES – The CIM Digital Diploma in Professional Marketing is a worldwide recognised qualification which is equivalent to an undergraduate degree which you can study as you work instead of attending university.
YES – You must join the CIM £65 and pay £185 for them to assess and mark your assignment (there are 3 of these). You have a year to compete the diploma but you can renew to extend if for any reason you need to for a fee of £149 + VAT for 6-months or £249 + VAT for 12-months
YES – You can choose to study online or attend our 3-Day Fast Track Academy which covers 80% of the syllabus and then you would study the remainder online (in advance or post course) - You have 12-months to complete teh 3 x assignments.
In terms of eligibilty it is essential that if English is not your native language you have a good standard of written English as you qil be required to create assignments to graduate.
If you are unsure whether you have enough experience to embark on a level 6 qualification (equivalent to undergarduate degree) then it is important to consider that if you are expereinced in digital marketing then you could graduate in as little as 12 weeks but for those brand new or newer to digital or marketing in general you would look to graduate within 12-months.
On this bases as long as you have good written English skills we will honour your application as the the course contains a mandatory foundation across all modules to ensure best practice is observed as many ar self-taught in the digital industry.
You will get instant access to all modules on enrolment so you can study at your own pace at a time that suits you - 24/7. 
We do however want to be clear that you understand that you must be able to dedciate a minimum of 90 minutes a week to your studies a week, are aware this will stretch you and dramatically develop your digital skills as you will be graduating with a degree. So you must be committed to your studies. 
You could be embarking on your new journey and pro-actively working towards those goals in as little as 15 minutes...You can sign-up online or request an invoice if your business is paying for the course.
YES – We are a CIM study Centre of Excellence with a 99% pass rate and over 14 x commendations for outstanding results achieved by our students studying the CIM Diploma. The Diploma is a worldwide recognised qualifcation (Ofqual regulated) accredited by the CIM and you'll receive a certificate upon completion PLUS honorifics to use after your name and the opportunity to attend your garduation ceremony in Westminster.
If you dedicate 90 minutes a week this would get your through completing the syllabus in about 4-8 weeks depending on experience and graduate in as little as 12 weeks or 12-months if you are newer to digital marketing.
There are no exams and no need to travel anywhere to submit your work as it is all done online - You will be required to complete 3 x work-based assignments - They are not dissertations but real-world business reports and plans. The CIM will mark your work and prior to submission your tutor will give you 1:1 feedback as well as a 1:1 call to plan out your assignment and ask any questions.
We offer a state-of-the-art online learning portal and study buddy group to network with your fellow students and get help and advice from tutors 24/7! 
1:1 Tutor Calls for Assigment Q & A and feedback before submission.
Emma Mallinson, Global Marketing Product & Solutions Manager, Shell
"The training has given us the ability to lead discussions with our global digital teams within the organisation to request the appropriate support to get channels up and running.
It's also given us the know-how on building digital such skills into our communications strategy and reaching the right people".
Darius Ward, Entrepreneur 
"Dawn combined the what and how of Digital Marketing in perfect symphony.
As a result of her guidance and class training, I've become a Certified Digital Professional and secured my first 6-figure contract with a major Swiss company"
Fiona Challis - Speaker, Author, Channel Enablement & Sales Expert
"Dawn is truly outstanding to work with!
Not only was Dawn a dynamic speaker with excellent presentation skills, she has extensive knowledge and is a true expert in digital marketing and how drive new lead generation and build lasting relationships with your prospects online."
All courses are available to be delivered at your own premises - SAVE 40% on per delegate fees from £199 + VAT per delegate.
From: £99.00 / month for 12 months and a £99.00 sign-up fee
Other courses you may be interested in