How to Get a Career in Digital Marketing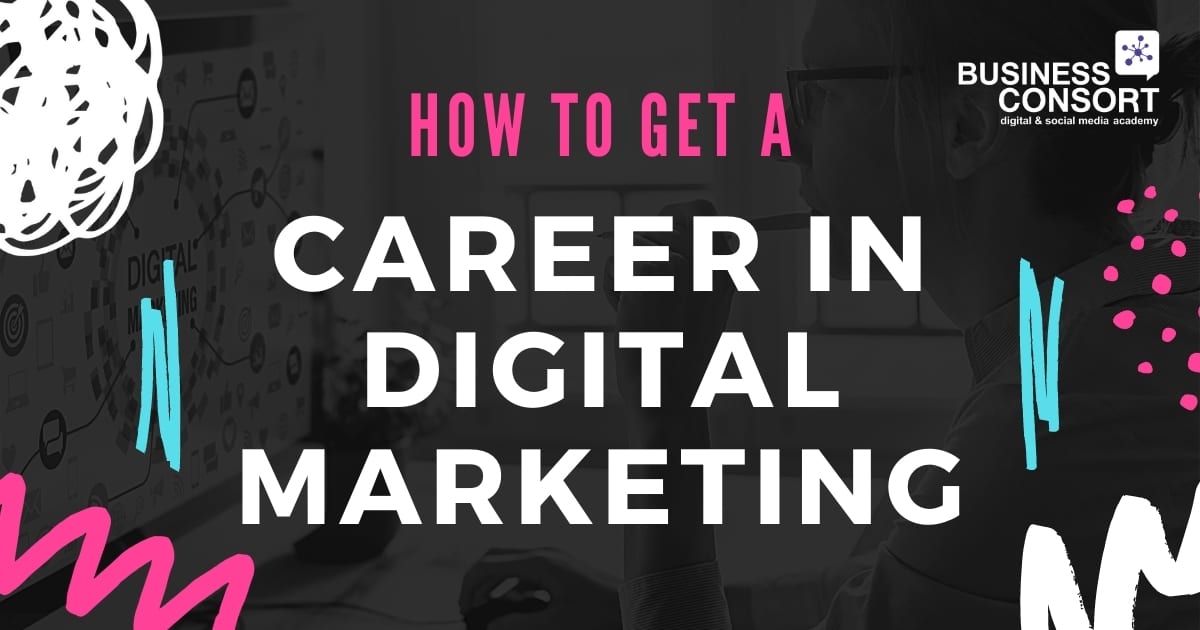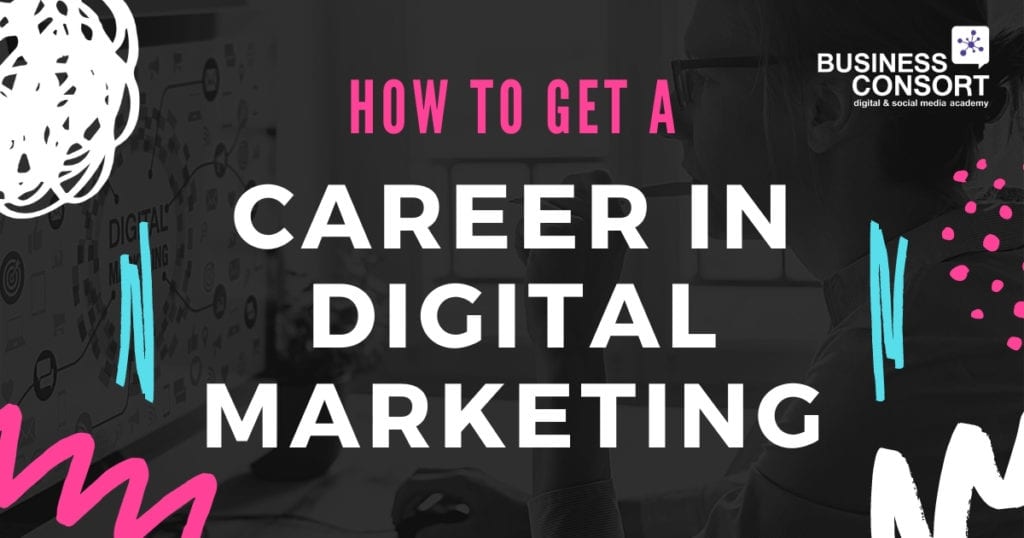 Learn what the essential digital marketing skills are to get a career in digital marketing. Digital Marketing is one of the most in demand by employers in business today.
In terms of career progression or getting a job in this sector you need to learn;
SEO – Search Engine Optimisation
Social Media Marketing
Email Marketing & Automation
Video and Content Marketing
Digital Strategy
Metrics and Analytics
Power of Online Marketing
(00:00):
In this video, I really want to talk to you about how to get a career in digital marketing.
It is one of the most in demand careers.
Digital marketing practitioners, and strategic digital marketers, are much in need in the business world, because there is no business, really, that operates now, in any industry or niche, that isn't harnessing the power of online marketing.
The great thing is about digital marketing, is there is no monopoly. Any size business, at any stage, can actually get a huge online visibility in a very quick period of time.
When we think about career progression, or moving into digital marketing, you have to think about what the skills are that you need to be a proficient digital marketer.
SUBSCRIBE to our Digital Marketing Made Easy Podcast to keep up to date on latest digital marketing tips, techniques and tools.
Digital Marketing Skills
Now, the essential skills for career progression in the world of digital marketing, for me, can be categorised into eight key channels.
Search Engine Optimisation
(00:56):
If we think about the first one, which is search engine optimisation. Often the one that is most misunderstood, and needs a lot of demystifying, because it's being sold as the dark heart and it's a bit of a grey area.
When we think about progressing your career in the world of digital marketing, think about SEO, search engine optimisation.
This practice is all about how to get your brand, your business, products and services, onto page one, position one, in search engines like Google.
Now, Google reaches 90% of the Internet's audience, and this is going to give you ranking of visibility so that in turn you're driving more traffic to your website.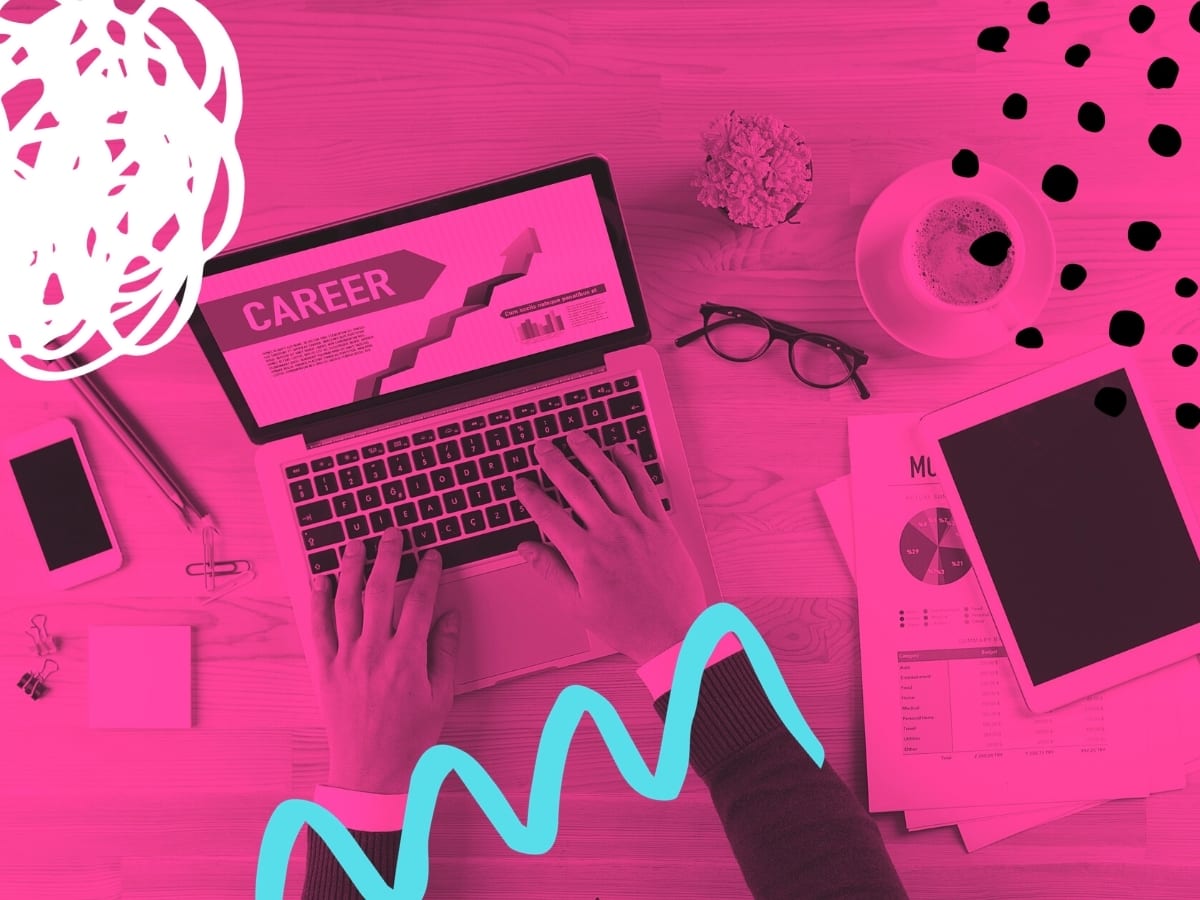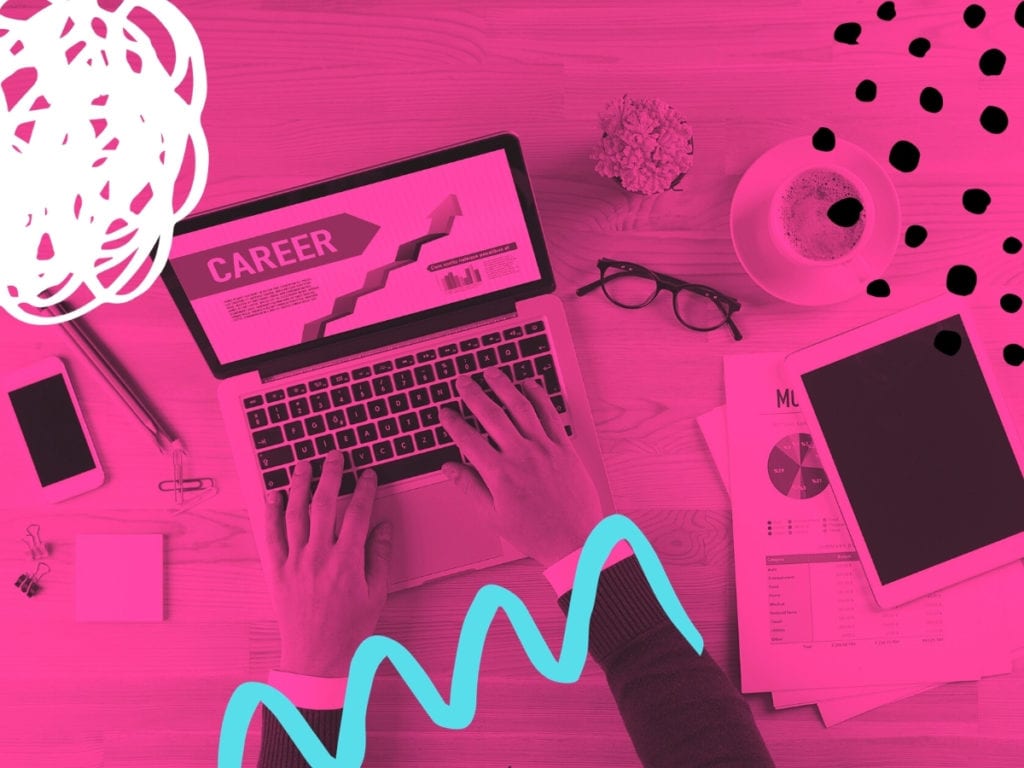 Social Media is an Essential Skill
(01:38):
Now, the second channel, or essential skill, that you'll need to get a career in digital marketing is social media. This is a really powerful platform because we have tools like YouTube, Facebook, Twitter, LinkedIn, Instagram, Pinterest. The list goes on.
This is about understanding the difference between just posting on social media and actually turning these communities, these audiences that you've built on social media, and connections, into paying clients.
Social Media Strategy
Social media can work extremely well if it gets done correctly.
As with anything, there is a strategy, and understanding that as a digital marketer will really be powerful in terms of standing out, in terms of interviews, but also in terms of skillset as additional marketer.
Being able to have a solid social media strategy that is aligned to your business goals, is actually going to drive profit from social media efforts is going to be a really, really nice way of showcasing these skills.
Think about when you use social media, it's not just about posting. The misconception about doing a job in social media is it's just posting on Instagram. This whole social media strategy has to come from the hub of your content strategy.
Content Marketing
(02:58):
The third skill is content marketing. Being able to understand how your content can be persuasive to your consumer.
Writing for the web
Copywriting
Creating videos
Being great at design.
Graphic design is, again, a much need skill as a digital marketer because digital marketing brings academic and creative together.
Marketing Analytics
Often, digital marketers might take more of that analytics route, and that's not for everybody, but it's something that you will need to know in the world of digital marketing. Google analytics, and using other analytics platforms, are essentially an understanding how successful your online marketing campaigns work.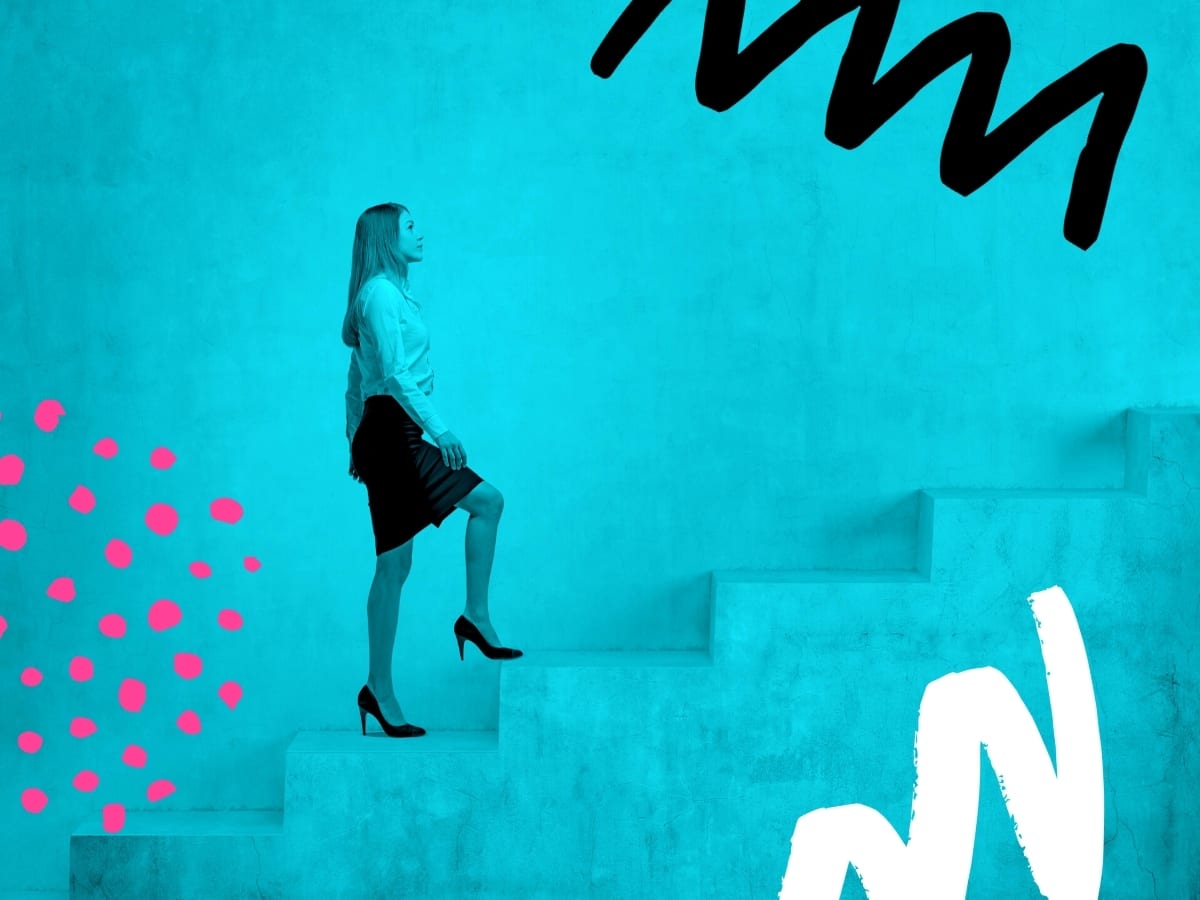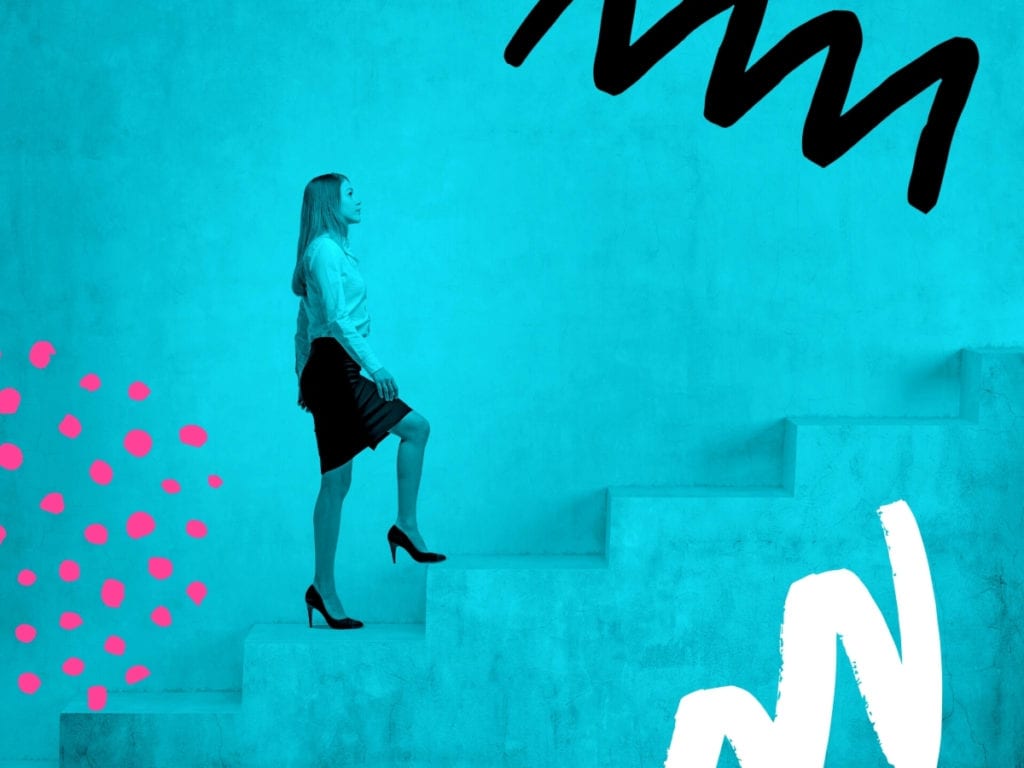 Email Marketing
(03:45):
If you think about our next channel, we have covered SEO, social media.
We've covered content marketing and analytics.
Next, we have to think about email marketing. One of the key tools used in business today and has high return on investment.
This powerful tool is not only used to drive business and attract new people into becoming a customer, or prospect, within your brand. It's also used to keep in touch and build relationships with current customers as much as it's used to nurture any prospects that you've generated, or any leads into paying clients.
Nurture strategies through email marketing are very effective, and again, understanding the behaviour of your consumers, and utilising tools like email marketing will be essential when you think about your career in digital marketing.
Career in Digital Marketing
(04:39):
A couple of the questions that I get asked all of the time is, "What is a career in digital marketing?" Well, you can work in any aspect of digital marketing.
You could be a digital marketer, and you can learn all of these eight powerful channels and work in a mix whereby you are doing email marketing, social media, SEO.
You could choose to specialise in one of these and become an SEO specialist.
There are many routes, but one thing I would say is, that the first starting point is to understand all of the channels. After that then you can see which one maybe appeals to you most, which one your best at, and you can develop your skills further and specialise and hone into that particular skill.
Check out the Top 10 Skills in Digital Marketing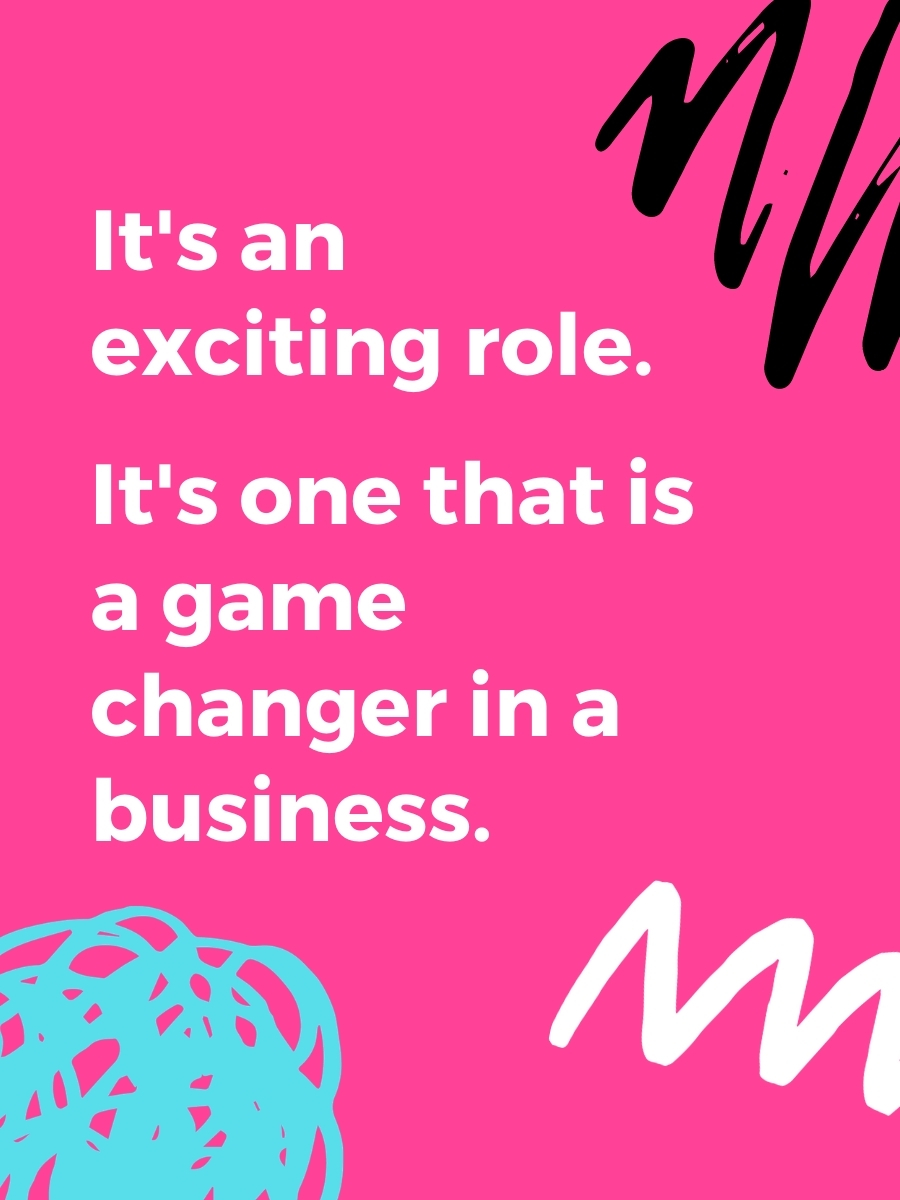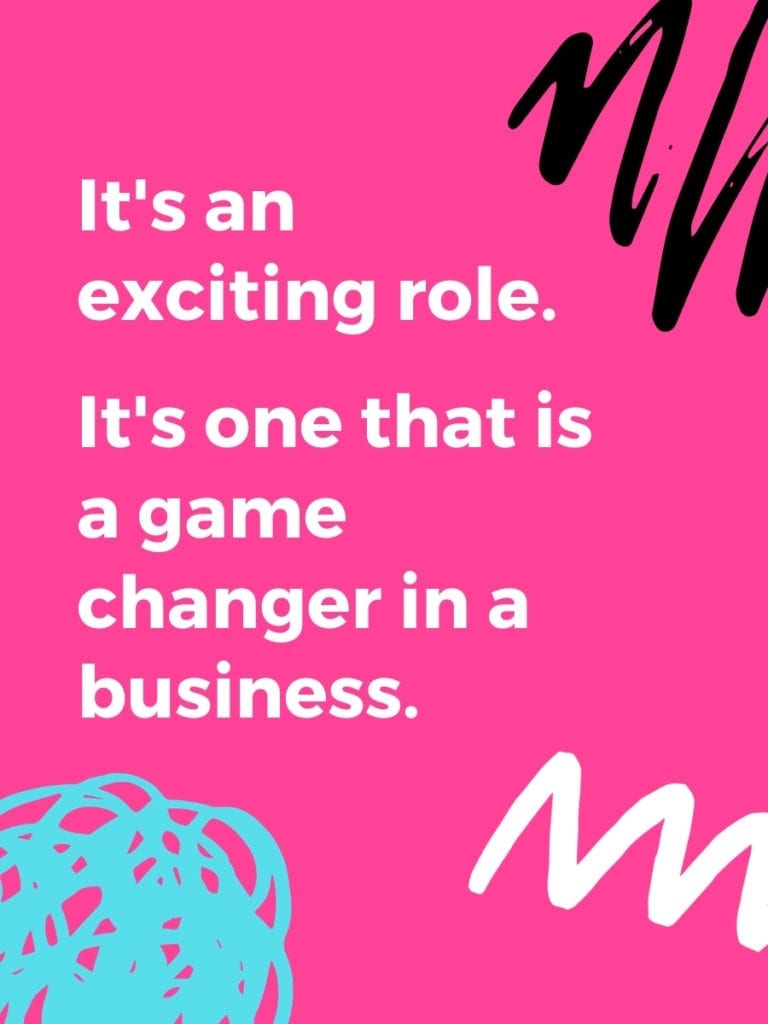 Digital Marketing Salaries
(05:26):
Another question I got was about digital marketing career paths. Now, as I said, we've created an infographic that showcases all the career paths and digital marketing salaries.
If you think about a digital marketing salary, the base salary is around about 20,000 pounds, average across the UK, and worldwide.
As soon as you actually get to a point where you have developed your digital skills as a practitioner and a strategic marketer, perhaps through doing additional marketing qualification, there's digital marketing qualifications out there.
Now, the only diploma that focuses purely on digital, is accredited by the Chartered Institute Marketing.
Now, I've been a Chartered Institute Marketing tutor for many years, and what I love about this qualification that we teach at the academy is it's designed by industry for industry.
Go and check out the – CIM Diploma in Professional Digital Marketing.
I have also included a link below for other digital marketing courses so that you can weigh out the difference between getting a worldwide professional qualification, or course which are certified, but they're quite different.
If you go and get a qualification that's similar to, or equivalent level to an undergraduate degree, that on a CV is far more powerful than just a digital marketing course. In turn it's an investment and it will take more effort.
Rank in the top 1% of Marketers
(06:50):
The great news is, is that if you gain this specific qualification, what it will do is it will rank you in the top 1% of digital marketers worldwide.
Now, that's a very powerful thing to have on your CV, and it's definitely stand out because there is no job online, at the moment, that isn't asking for Charted Institute of Marketing certification.
As the CIM are the largest global marketing institute, it's trusted by industry and often employers will actually stipulate that you are CIM qualified.
If digital marketing is a career that you're really serious about, that you really want to take control of, then my recommendation would be to go down the qualification route.
Make sure that you understand that obviously you're going to be learning all things digital, but you're also have to complete assignments to graduate with that qualification.
Now, the great news is once you've done that, you have your graduation ceremony in Westminster, you have your honorifics after your name, and you have an amazing qualification that will definitely put you ahead of the competition and make you stand out from the crowd on your CV.
Find out more about the essential digital marketing skills needed in business today and come and join me on my free digital marketing masterclass where I will share my latest insights.
Digital Marketing Career
(08:07):
Now, another question that came in was all about digital marketing career growth, and what can you do in terms of the next step. What is a digital marketing career guide?
Well, generally you would start off in a more junior position and then exact, et cetera. And then you would work your way up, the way through to digital marketing or marketing manager, or board level. The opportunities are endless.
The great thing is, is that if you have a qualification, you have a better starting salary because you've got more experience, you've invested, and you can actually showcase and prove that you have the expertise and experience.
Not just practicing and understanding channels, but from a strategic planning and measuring point of view, as well, because you will understand every channel end to end. This is something that obviously an employer, who is looking to recruit, will find quite appealing.
Global Digital Skills Gap
(09:03):
Now, additional marketing career options. As I say, you could be working in anything from social media, right the way through to SEO or analytics. The choice is yours, but you don't need to decide.
The best thing to do is if you're looking to get a career in digital marketing, is to get a qualification, get that on your CV, and start getting some interviews.
If you are already working in digital marketing, it could be that you just need that confidence, that next boost, to be able to get the pay rise, or the promotion, or the new job, to get you to that next level of your career.
A qualification will absolutely do that.
83% of our students who study the CIM Diploma in Professional Digital Marketing will get a pay rise, promotion, or a new job in the industry.

Graduates from Business Consort – Digital & Social Media Academy.
Digital Marketing is in Demand
When we look at the future of digital marketing, it's something that's going to be around forever. Do not worry about having no demand for jobs. There are 600 jobs every month that go unfilled in the world of digital marketing because of a shortage of digital skills.
We are facing a huge digital skills gap. What that means is that we don't have enough people who are skilled at the level that we need. This means that you've got huge career potential, you have huge job potential, and huge earning potential.
Is it in demand? Absolutely.
Why Choose a Career in Digital Marketing?
(10:26):
Why choose a career in digital marketing, and why choose to be a digital marketing expert or specialist?
Well, for me, if I share my journey, I chose to work in the world of digital marketing because I saw the vast power of online marketing.
I love the fact that it is ever evolving.
The fact that digital marketing is moving, it means that it's very dynamic and that the change of pace, it means that there's always new tools, trends, tips, and insights to be working for. It's an exciting role. It's one that is a game changer in a business.
And you can be a hugely valued member of the team because marketing is at the hub, the centre of any business.
You imagine how powerful it is when you are creating campaigns that are generating results and actually having an impact on the bottom line, and driving revenue and profit into the business.
Come join the Conversation
(11:23):
I hope you found that helpful. If you've got any questions about how to get a career in digital marketing, please leave it in the comments below.
Join the conversation. I am here to help. As I said, my name is Dawn McGruer, from Business Consort, Digital and Social Media Academy.
If you just search for a business consort (#1 on Google), you will find the website and you can come and connect with me on social media.
You can come and find out more about digital courses and skills, but best of all, if you want to keep abreast of the world of digital marketing and really find out more, whether it's going to be the right career for you, why not sign up for a free Dynamic Digital Digest.
It's a free email that just keeps you up to date with the ever changing world of online marketing, but also it's a nice way of developing your skills because I'll be sharing lots of different videos about digital marketing, and the different channels and how you can utilise them in your business.