We are delighted to announce the new appointment of Mandy Baker as Business Operations Manager at Business Consort – Digital & Social Media Academy.
Founder, Dawn McGruer is not only passionate marketing but motivation and positive mindset are two additional skills she holds close to her heart as business owner, speaker, author, and trainer as well as a serial entrepreneur. So, it is no surprise that the latest addition to the Business Consort team is a coach to oversee business operations including customer experience and student wellbeing.
2020 has been especially testing for many of our clients and as we emerge from lockdown we wanted to really offer a deeper level of support and connection to our customers to not only grow their businesses through online marketing but develop additional skills around looking after their own mental health.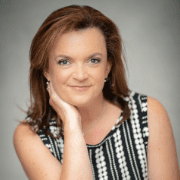 After 25 years in the label printing industry helping run the family business, Mandy Baker is now joining the Business Consort – Digital & Social Media Academy team as Business Operations Manager, to help students manage their studies through the right mindset, filling them with confidence & motivation. Mandy's speciality is "humans" and how they function at their best. Life can often get in the way of our best intentions so having the coaching support of Mandy will get students over any hurdles and obstacles they encounter.
As a qualified personal performance coach & NLP Practitioner, Mandy has a lot of experience of helping people get the most out of themselves, finding what works for them personally, to help achieve their goals. Our minds (both conscious and subconscious) determine everything we do, so understanding our thinking process and planning how to work through the qualification efficiently is paramount. Studying a course or qualification can be both exciting and overwhelming at times, but with the right support great results can be achieved. If you start your studies with the best mindset, it sets the right foundations from the start.
Mandy Baker.
"I'm really excited about joining the team – their passion and dedication to their students is extremely impressive, and I hope that I can bring another complimentary element to that team.
When starting a new course or qualification, we feel huge motivation and excitement, mainly due to the fact we do not know exactly how much we need to know! This motivation can quite quickly be replaced by overwhelm and anxiety as you start to find out just how much there is to learn or do. This is when you need to seek out (or accept and make the time for) the right support – people who know what they are doing, have walked the same path and can guide you through to a successful end. I can help students identify when they need that help, where they can get it from and how they can get the most out of their learning experience."
Everyone at the Business Consort Academy is dedicated to getting every student, not only successfully through to certification or qualification, but to achieve the absolute best result they can.
Motivation can be increased in just a few minutes, mindset can be changed in a moment too, so everything you want is achievable with the right support & knowledge – the reason students chose to do the qualification will be realised, and their future careers or businesses will be what they want them to be.
Marketing – Motivation & Mindset – Come and join our free community on Facebook