In 2017, to excel in business you need to have a strong online presence and to do this we know many are focusing on improving their results gained through their digital marketing efforts.

The key is not to throw money at acquiring new business but focus on improving what you already have.
We know you can;
Improve your online visibility in search by an average of 30% just by optimising your website
Increase your traffic by 44% by blogging and effective content marketing
Increase visitor conversion by 60% just by having a responsive but high converting website
Increase databases by 40% through improving data management and setting up lead funnels
There are so many more gains to be had across your current marketing just by looking at efficiency gains achieved through;
Streamlining your processes
Automating tasks
Selecting & using the right digital marketing tools
Setting up analytics (correctly) and drawing insights from the metrics you record
– the list continues but the quick fix in business seems to be to charge ahead at spending on advertising and focusing on recruiting new business but we forget about our lovely customers – who indecently spend on average 33% more and have no acquisition cost.
Our focus should be to start looking at proven strategies and fixing current online presence to get far greater results and return on investment. Ensure you are reaping the results from current activities by ensuring you have no skills gaps.
So what are the top 10 digital skills required in business today?
Email Marketing Strategy & Marketing Automation
Digital creative tools & content creation – images, video, infographics, animations etc
Digital metrics & analytics
Search Engine Optimisation
Writing for the Web – Blogging & content marketing
Social Media Marketing – LinkedIn, Facebook, Twitter, Instagram for business, Pinterest for business (if your demographics suits this market), YouTube
Digital Marketing auditing, strategy planning, implementation and delivery
Data Management & Customer Relationship Management
Online Advertising & Viral Campaigns
Website design & lead generation as well as conversion optimsiation
It goes without saying that being aware of the best digital marketing tools to ensure your processes are working as well as best practice and digital legislation needs to be in any digital marketers knowledge base too.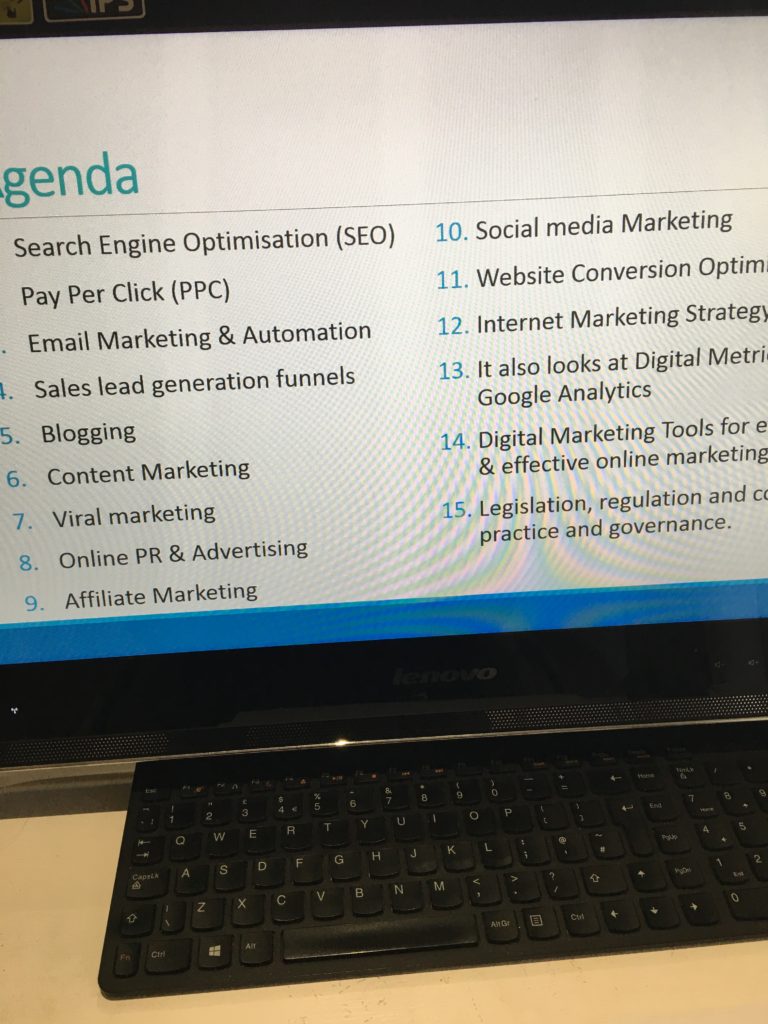 Ensure you have the right skill set and with digital marketing which is ever evolving consider your own continuous professional development – Knowledge is power and our ethos is to bridge the digital skills gap in today's business world by developing digital skills – Learn more about digital marketing courses and digital marketing qualifications
Ensure you are earning what you are worth – check out our Digital Marketing Salary Report 2017 – The average digital salary is £37K and rise to £50-100K with a Digital Marketing Qualification.
What is your biggest skills gap? Let us know below – leave a comment and join the conversation….