HOW TO CREATE A SALES FUNNEL
Part of our How To Digital Campaign – Bringing you a series of Digital Marketing Tips to Maximise Your Digital Marketing Profits to Scale and Grow Your Business
Join the Conversation #HowToDigital – See full How to Campaign Series
To get you started on dedicating to developing your digital marketing skills we have some instant wins for you.
Join our Facebook Digital Marketing Made Easy Group to keep a breast of the latest digital tips, techniques and trends
Check out our latest Blog articles
JOIN our HowToDigital Campaign & receive all HowTo content direct to your inbox including exclusive guides and Free Online Workshop invites.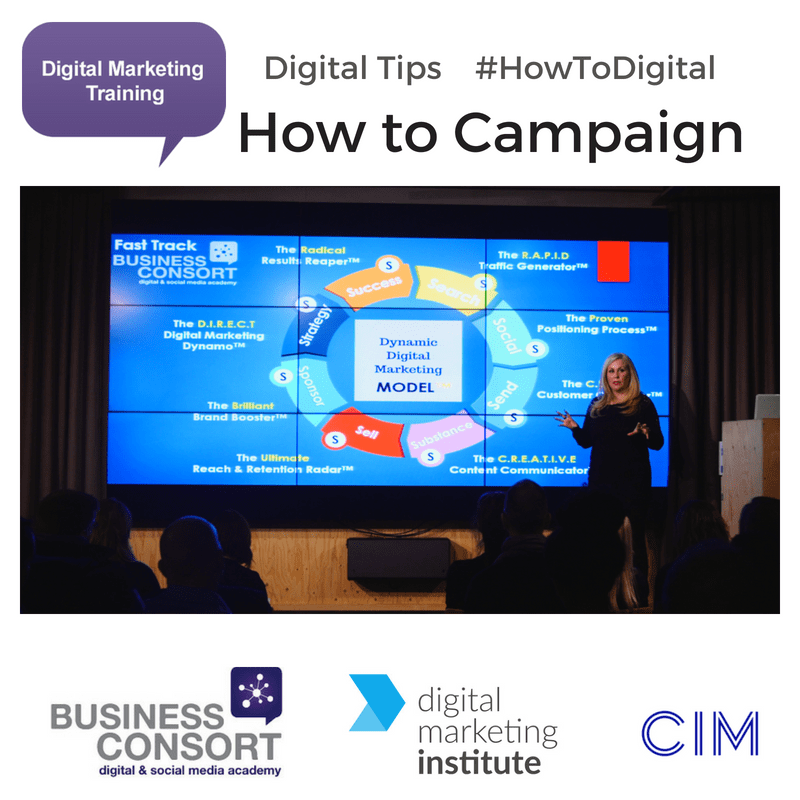 When it comes to digital marketing, the ultimate goal is conversion. It's only once you've mastered the art of convincing your audience to carry out a particular action – such as share, register or purchase – that you can enjoy a tangible return on investment as your revenue increases.
However, whilst this arguably forms the backbone of your overall strategy, it doesn't have to be complicated. Keeping things smart yet simple will allow you to continually test, amend and monitor your technique to guarantee its performance.
By focusing on creating a hardworking sales funnel, you can ensure you deliver high converting email campaigns before automating the process to ensure success after success. It's simply a case of putting in the effort to build a winning formula before reaping the rewards as a result.
According to HubSpot, 80 per cent of marketers report their lead generation efforts are only slightly or somewhat effective and 63 per cent say that this area is their top focus. That's why, if you're to get an edge on your competitors, it's never been more important to get your sales funnel nailed.
Here's how…
Turning leads into customers
Lead nurturing can be broken down into three areas – generate, add value, convert – and any activity you carry out will fall into one of these categories.


Generate
So, the first step is to generate leads in order to build your database of prospects. This is done by raising awareness of your brand – putting it right under the nose of your target audience and driving them to your website. There are several tools you can use as your lead magnet, including content marketing, advertising, social media and SEO. Set a goal for the number of email addresses you want and continue to raise brand awareness using the relevant platform.
Email use worldwide will top 3 billion users by 2020, so there's a bigger opportunity for you than ever to capitalise on this platform.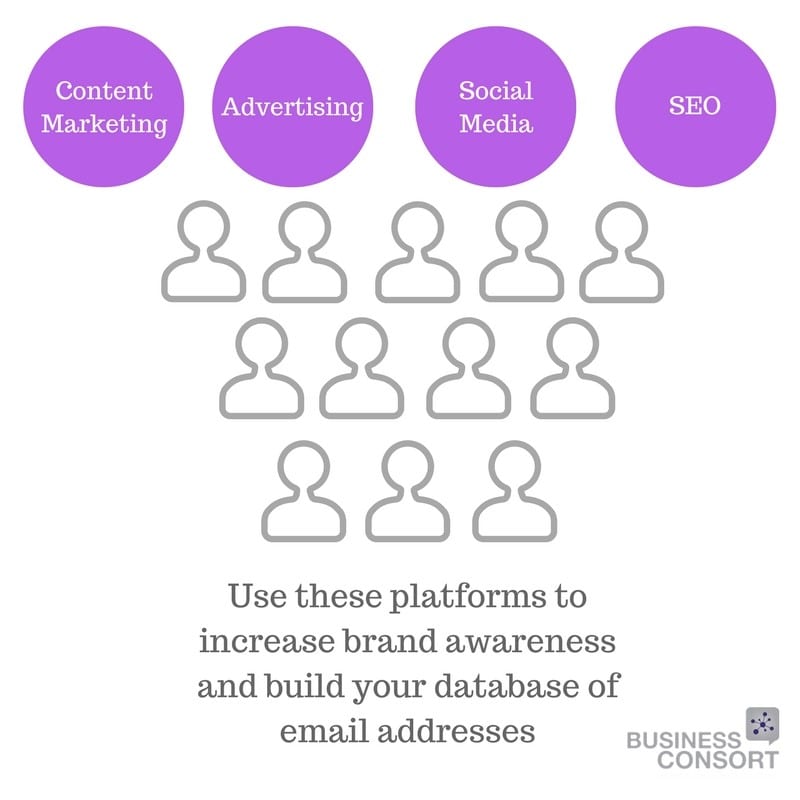 Add value
Once you've boosted awareness of your brand and built a pool of data, it's time to capture the interest of your audience – moving them along the funnel from people who know about you to people who care about you.
This is done through a carefully crafted nurture sequence and helps prospects engage with your brand by building familiarity. It's crucial not to be overly 'salesy' at this stage, as you'll turn people off. Instead, aim to add value in at least 80 per cent of your content.
Start by sending a welcome email to give a taste of what they can expect from your brand and then deliver a sequence of useful content which focuses on the benefits of your service or product, as opposed to the features.
This content could be in the form of cheat sheets, guides, case studies – whatever suits your brand best. Whichever style you choose should be short, snappy and easy to digest. It will sit on an opt-in page which gives visitors just two options – subscribe to your mailing list in order to gain access to the content, or leave.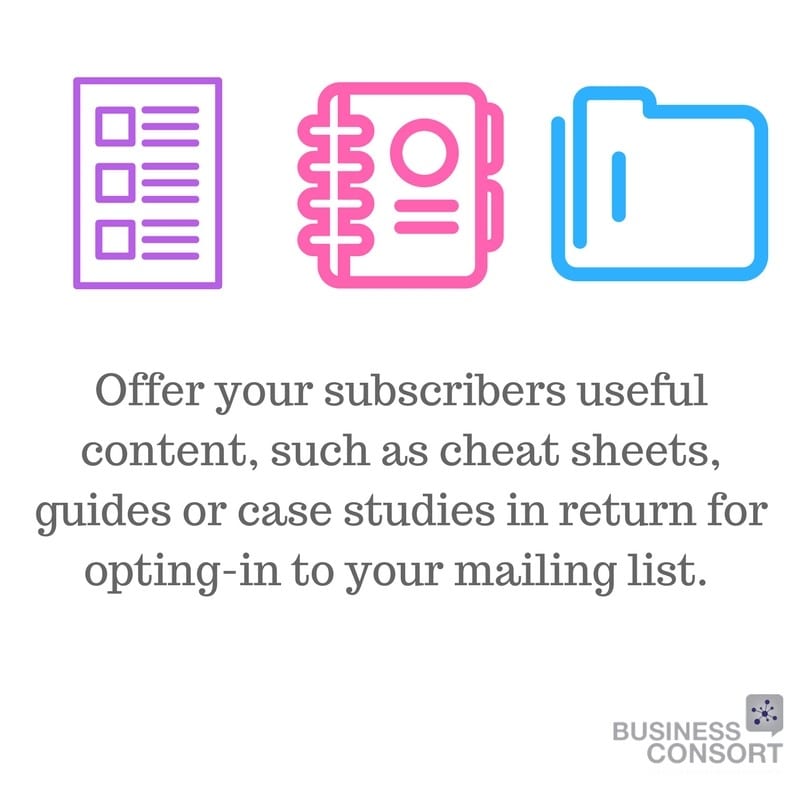 Once you've reached this stage, you've achieved the basis of any successful sales funnel – a captive audience. Now it's time to turn them into customers.
Convert
They say that manners make the world go round and the world of digital marketing is no exception – start the final stage of the conversion process with an email that sends subscribers to a 'thank you' page.
It's at this point that you can begin to recoup some of the initial investment you made during the lead generation process by driving prospects from the interest stage to the decision stage.
On the 'thank you' page, offer your subscribers something they can access immediately, such as a discounted product or service, consultation or demo. There you have it, you've converted a prospect to a customer – success!
Now you're in the perfect position to use email marketing to build rapport and trust as you slowly start to sell prospects on your main product or service.
If done correctly, you should only need a few emails to close a sale. This can be rolled out using a drip campaign consisting of a few sales-focused emails with strong calls-to-action.
The sales should now be rolling in. However, lead nurturing shouldn't stop when leads become customers. It's important to put time into the final stage of sales funnel creation and turn your customers into champions.
86 per cent of consumers would like to receive promotional emails from companies they do business with at least monthly, and 15% would like to get them daily, so be sure to continue to engage them with new product or service offerings and newsletters.
Keep them happy and they could refer business to you. There's nothing more valuable than a true brand advocate to boost your credibility and engage potential new customers within their own networks.
Building this is like creating your very own fan club and is the pinnacle of sales funnel success.
There you have, in a nutshell, the most profitable yet simple funnel that can be used across any sector to gain dozens of clients.
Watch our latest Lead Generation webinar — Learn some amazing tactics to quickly start seeing results in just 90 mins which is hosted by our award winning Founder Dawn McGruer MCIM FRSA MIoD who has over 20 years experience in digital marketing and has built 5 million subscriber strong database for our academy!
Check out our Online Fast Track Course to learn more about how to use this platform to sell, sell, sell!