I've been a self employed consultant since 2005 working with business to create & define strategy & track & manage performance. I've worked with the public sector helping councils & partnerships get and keep on the right track ensuring maximum bang for their buck. I've also worked with the private sector in project management & business analysis & improvement along the same lines.
My whole bag is to take something new or existing and refresh it so it is lean, effective & it's own perfect version.
I turned 40 last week and when I first felt that approaching, around 2 years ago, I decided it was time to add a further string to my bow. Digital Marketing was my choice and I set about avidly consuming all manner of online courses, live events, books & journals, spending £1000s in the process. I learned a lot in that time and put some small parts of it into great effect in my work.
But when January came round I still felt that i'd not mastered the science and art of the subject. So I looked into doing a masters degree in DM. Having spoken with the head of the course at a well known Russell Group University and being told for £16,000 and a year of my time I would come out with only a theoretical understanding of how DM fit into larger organisations I decided against.
This was when I searched for and found Dawn! For 10% of the cost and 1/4 of the time she has not only shown me the how of DM but so vitally the what. A step by step system to use and follow for DM success in all manner of settings. Most importantly I've gained the confidence, along with my 'Certified Professional' status, to showcase my new skills and gain new and exciting projects.
Weeks after the 3 day I course I opened negotiations with a Swiss Pharma company who are looking to launch globally in just a few months time.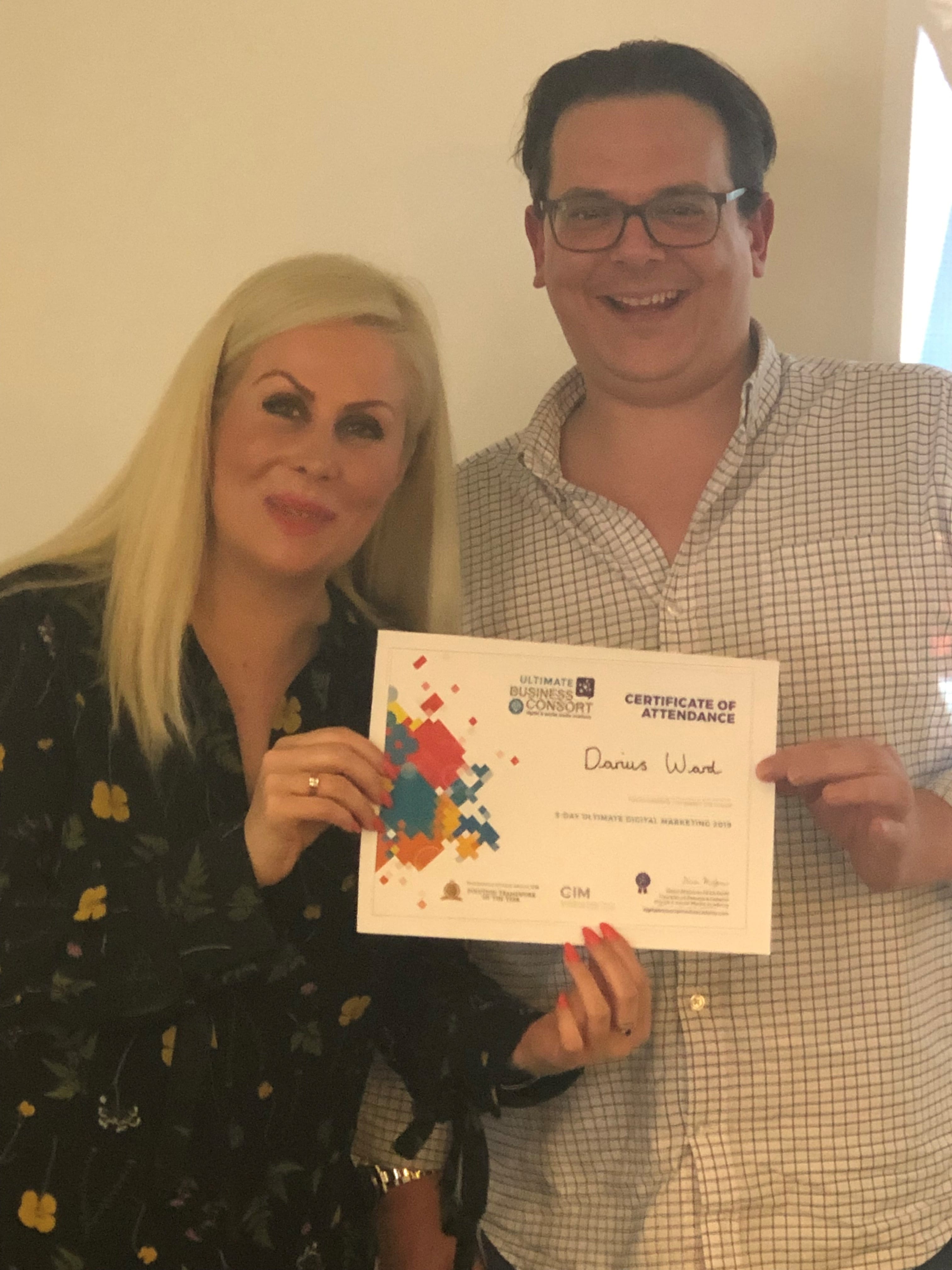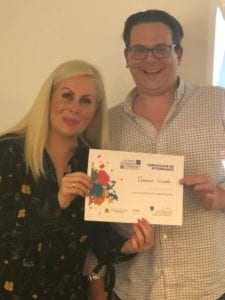 "Dawn combined the what and how of Digital Marketing in perfect symphony. As a result of her guidance and class training, I've become a Certified Professional and secured my first 6-figure contract with a major Swiss company". Darius Ward
Whilst I secured the contract based on my track record and proven results what undoubtedly added significant value was my comprehensive understanding of how there business systems can align with their digital offering and as a result they have asked my to support them in setting that up too!
I've earned a generous six figure package for a number of years now and have secured the same with the Swiss company. In addition though, largely due to my enhanced skill set and Dawn's teachings, I've also secured a shareholding in the company that should easily see me achieve a SEVEN figure income for the 1st time! I'm overjoyed and can not express enough thanks to Dawn & the Digital Marketing Institute.
It has empowered me to seek more, be more and now to achieve more. Simply wonderful.
I know with absolute certainty that if you are looking to get started in DM, enhance your CV and get a pay rise or set up on your own and tackle the world that way Dawn is the person you NEED to go to. Don't waste time & vast sums of money on things that won't get you where you need to be. Go direct to the source of the knowledge you need to thrive. Go to the person that walks the walk each day and has had more success that most online 'gurus' could ever dream of.
Learn more about how we can help you achieve your dreams through developing your digital marketing skills to accerlerate your career and boost your business and brand!